International Conference Keynote Confronts Sexual Harassment in Academia
During the 2018 International Research Conference at UC Davis, hosted by Global Affairs, over 200 experts from 22 countries came together to develop strategies for international research collaboration. Academia, government, and industry were represented, with presentations covering pioneering research breakthroughs as well as ongoing research developments that have reached levels of urgency.
Take the keynote of Mills College President Elizabeth L. Hillman, whose address honed in on sexual harassment in the workplace—and highlighted that such sexual harassment should be viewed every bit as serious as research misconduct.
A national leader in promoting gender and racial equity, throughout her keynote Hillman drew on evidence-based research from a recent report on sexual harassment, which she co-authored as a member of the National Academies of Sciences, Engineering, and Medicine advisory panel. Underscoring that current workplace climates are still permitting sexual harassment—she explained how these contaminated environments simultaneously discredit research integrity, shrink talent pools, and cause harm to employees stretching well beyond the realm of the workplace.
"As a country, we have woken up to the ways women's lives are impacted by sexual harassment," Hillman said. "The time has come to focus on academic institutions, especially in male-dominated fields like science, engineering and medicine."
"Together, we can do better by creating a climate that discourages all forms of sexual harassment—including sexual coercion, unwanted sexual attention, and gender harassment," she said.
The report's findings stipulate that organizational climate is easily the greatest predictor of sexual harassment. To prevent sexual harassment in the workplace, Hillman said organizational leaders must work to change organizational culture—rather than the people of the workforce—bearing in mind that each organization operates differently.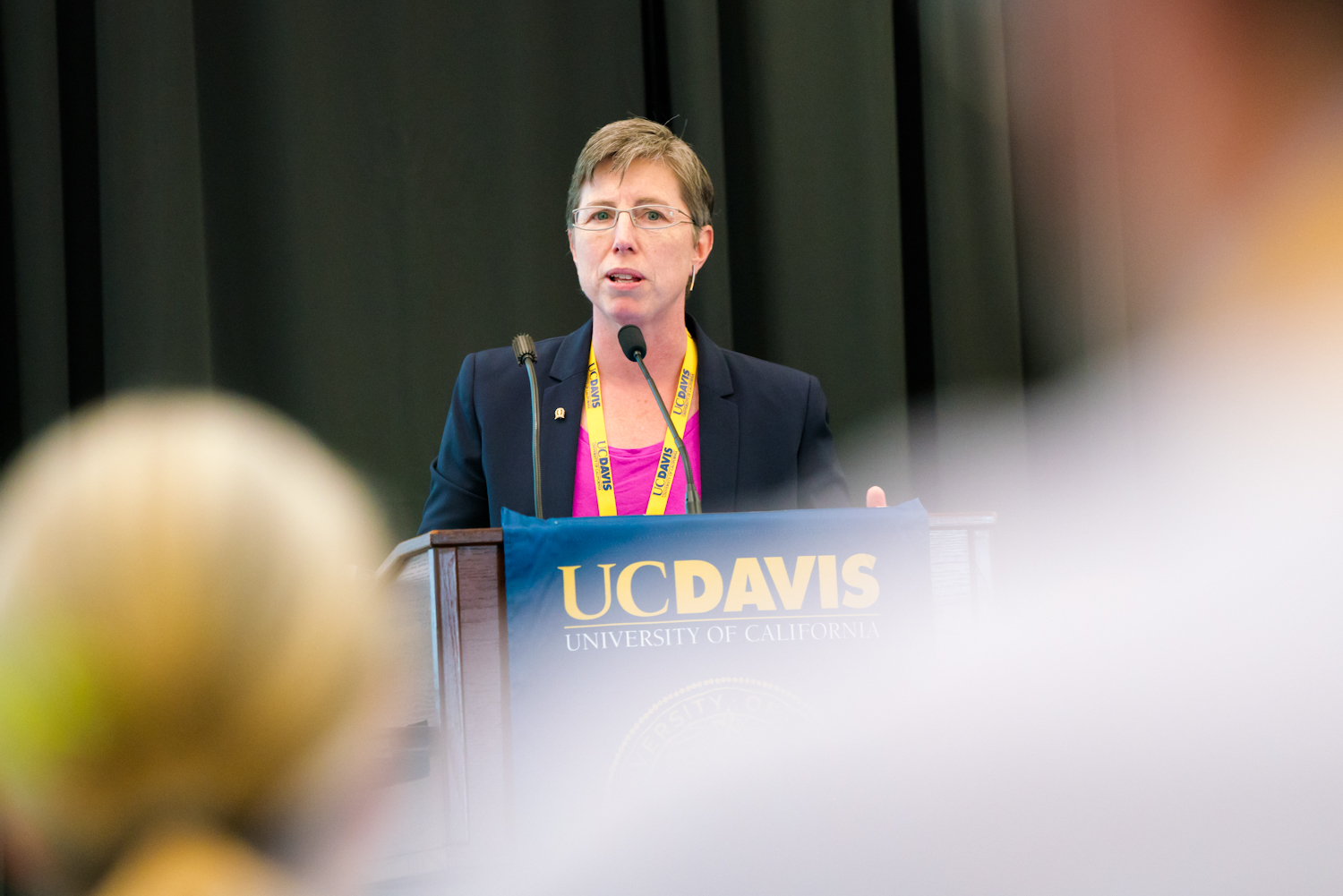 "Policies and procedures must embody the institutional values of diversity, inclusion and respect," Hillman said. 
"With funding, research focus and professional reputation wrapped up in a single advisor-trainee relationship, the potential for abuse is too high. Institutions need to diffuse these dependencies by encouraging advisor networks and provide independent funding so students and trainees have options," she said.
Because sexual harassment is most likely to take place in workplaces that are male-dominated in number, leaders and culture, Hillman emphasized the need to think more about how to better protect those who bring forward charges of sexual harassment from retaliation—highlighting that the repercussions of sexual harassment undermine women's professional and educational success and negatively impact their physical and mental health, which creates ripple "side effects" for bystanders, coworkers and the organization as a whole.
"Institutions must do more to support targets by providing alternative ways to access support services, record information about an incident and report an incident without fear of retaliation," Hillman explained.
For Joanna Regulska, vice provost and associate chancellor of Global Affairs and professor of gender, sexuality and women's studies, the keynote wasa terrific encapsulation of what the challenges are when addressing sexual harassment—and what all organizations need to do to attend to them.
"I know that already there are discussions of adopting the National Academies of Sciences, Engineering, and Medicine's framework in other countries," Regulska said. "Thanks to the report, we are talking about specific actions, and we are confronting a culture that has no place in organizations. Each of us in our own way can help to advance the report's recommendations."
In terms of ways to institutionally change organizational culture, Hillman called on leaders in academia, research, policy and professional societies to move beyond mere legal compliance and instead address workplace culture by enacting policies that systemically cover gender harassment, not just policies to address individual reports made by employees. 
"We need diverse, inclusive, and respectful environments; sexual harassment runs right alongside instability," Hillman said, reiterating that this is not just a legal problem, but a people problem resulting in an erosion of trust.
"We do know that creating better organizational climate is possible and it can be measured if we create measurable ways for institutions to demonstrate they're doing that," she said. "Then we can create a positive track rather than only a negative track toward change."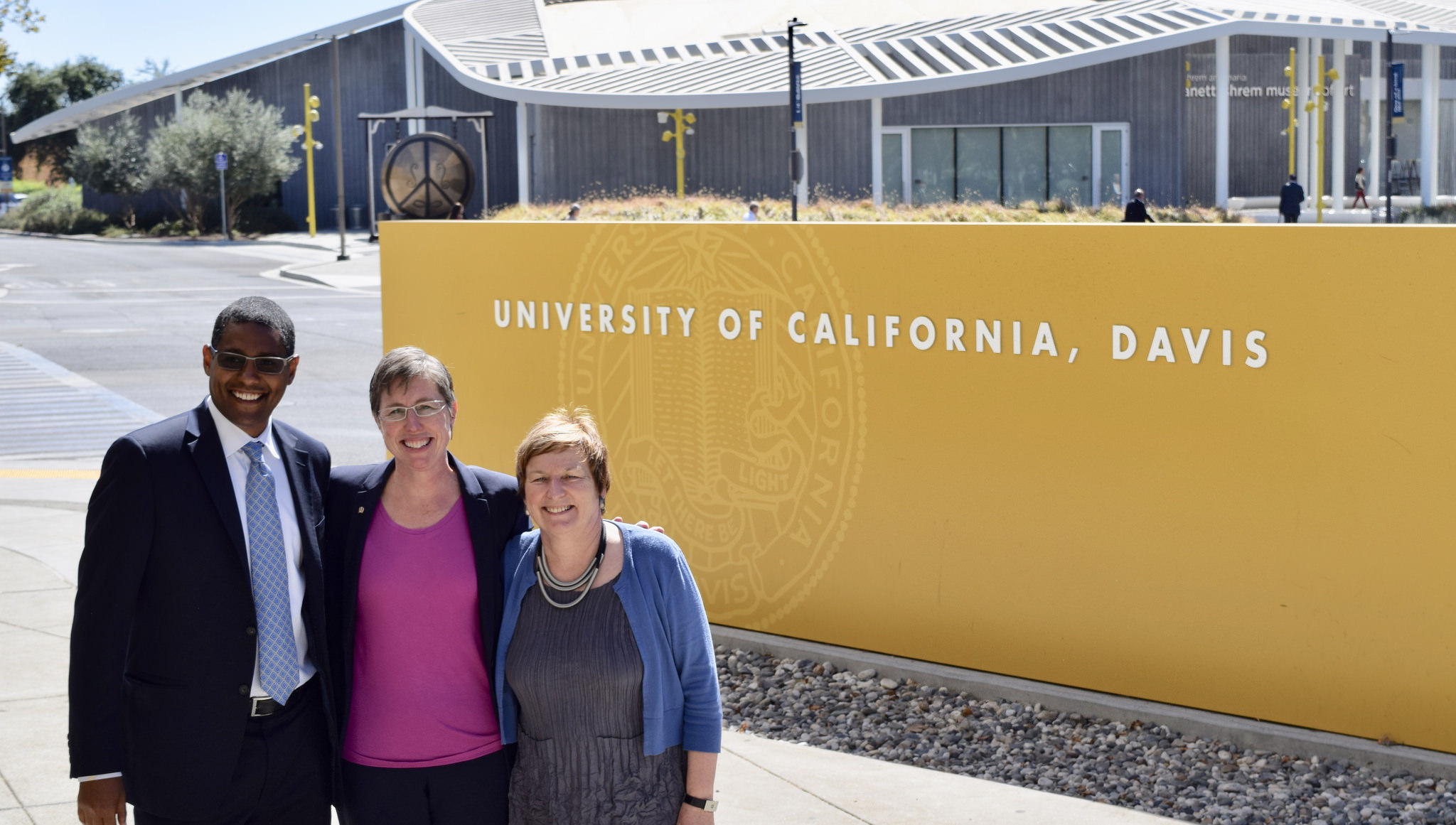 Ermias Kebreab, associate vice provost of academic programs in Global Affairs and Sesnon Endowed Chair in Animal Science, was encouraged in learning that concrete recommendations through the National Academies of Sciences, Engineering, and Medicine have already been created.
"I expect several institutions to take note of the study and take appropriate steps to combat sexual harassment," Kebreab said. "It's time to change course and implement the recommendations of the study more aggressively—stopping harassment will have a huge benefit to research internationally."
On the word of Hillman: "Everyone needs to be a part of the answer." 
---
About Global Affairs at UC Davis
Global Affairs brings the world to UC Davis, welcoming more than 8,400 international students, scholars and leaders, and hosting programs that inspire global curiosity, understanding and engagement. Compelled by the valuable outcomes of thinking globally, we make transformative opportunities a reality by supporting the thousands of students and faculty studying and researching internationally-and by facilitating collaborations that tackle the world's most pressing problems through more than 150 international partnerships.
Putting our vision of a UC Davis community that engages, thrives, and leads in this interconnected world into action, Global Affairs is now in pursuit of an ambitious goal: Global Education for All.
Primary Category
Tags