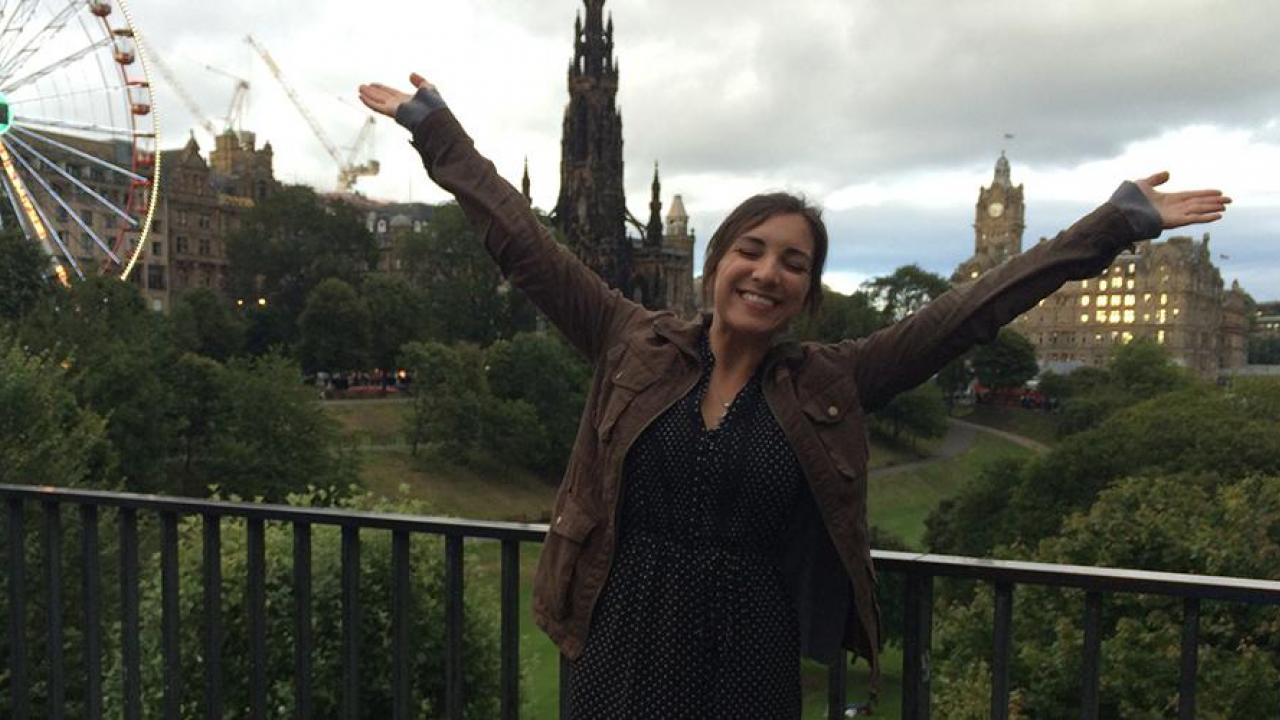 By Kriti Varghese and Blake Cooper, Global Affairs
"Myriah Smith is an advocate for human rights. As an international relations major in UC Davis' College of Letters and Science, she chose the peace and security track because it resonated most with her passion for securing the rights of people affected by conflicts, political violence, and ethnically/religiously targeted discrimination. But Smith knew what she wanted to study long before she was a student at UC Davis.
"I grew up in a multiracial family, and my family's celebration of diversity sparked my interest in other cultures at an early age, which led me to study international relations," Smith said. "My family's experiences with discrimination and hardship also influenced this. One of my great grandmothers was a Holocaust survivor and my paternal grandfather grew up as a mixed Black-Indian in Guyana while it was still a British colony."
The more Smith became aware of her roots, the more she became aware of the discrimination and injustice prevalent in the world."
Read the full story on the UC Davis What Can I Do With My Major? Blog.
Category
Tags