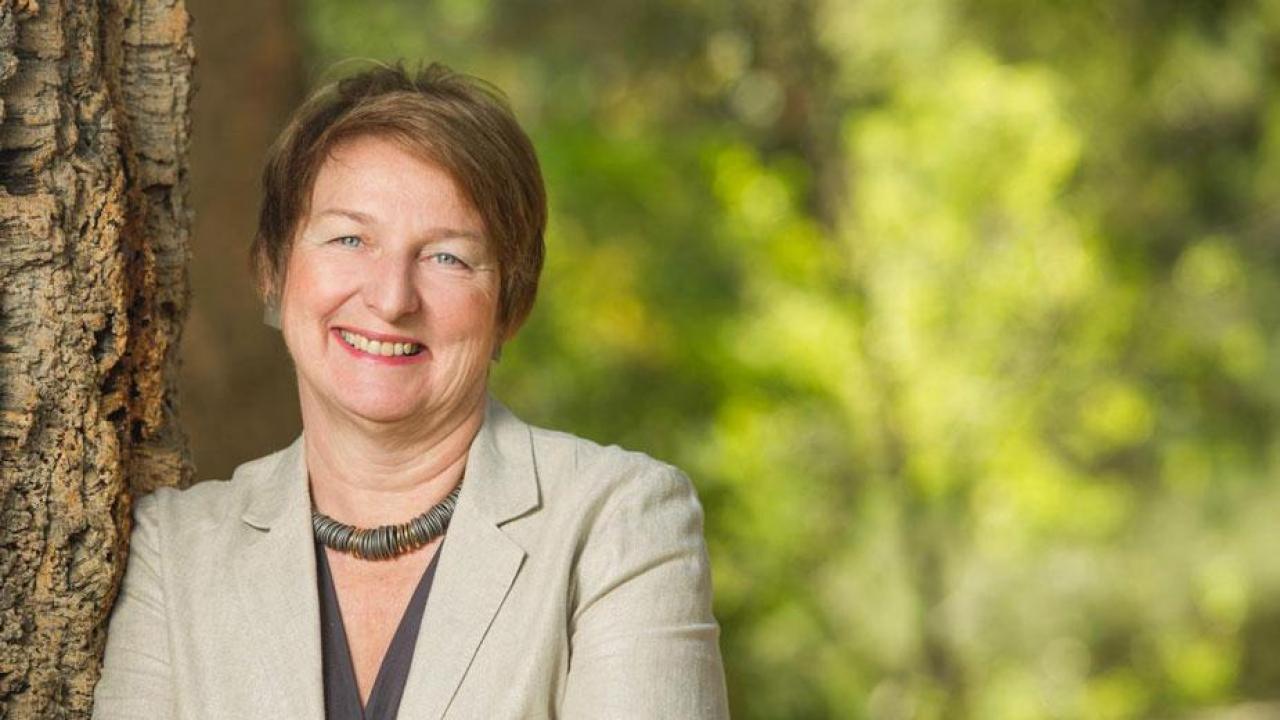 By Dateline Staff
"In conjunction with its centennial this year, the Institute for International Education established the Senior International Officer Award — and last week presented it to Joanna Regulska, vice provost and associate chancellor of Global Affairs.
"Joanna being selected to receive this inaugural award from IIE confirms her extraordinary and distinguished contributions to the field, to UC Davis, and to the broader global community," Chancellor Gary S. May said.
Regulska received the award May 29 in Washington, D.C., during the annual meeting of NAFSA: Association of International Educators.
The award recognizes leadership across the spectrum of international education, with particular attention to policy, innovation and impact, and relationship-building.
Regulska has worked in international education for more than 30 years, the last four at UC Davis as the university's first global strategist. She's a scholar of women's political activism (with a focus on Europe and the Caucasus) who holds a faculty appointment in the Department of Gender, Sexuality and Women's Studies.
Global Affairs projects for which she has been the driving force include hosting the Mandela Washington Fellowship for Young African Leaders (2016-18), participating in the UN Millennium Fellows program, establishing a travel security policy and streamlining the university's process for international agreements. Last fall, she set in motion an International Research Conference, interdisciplinary in nature, that drew more than 200 experts from 22 countries to UC Davis.
In addition, under her leadership, Global Affairs has expanded award and grant programs for faculty, established an ambassador program for faculty and staff, and diversified Study Abroad and global learning opportunities for students.
And the ideas and projects keep coming: She is championing Global Education for All, a UC Davis Big Idea, whereby all of the university's students would graduate with international or intercultural experiences; and the Global Centers initiative, part of a strategy to strengthen the university's international research, education and engagement efforts around the world."
Read the full piece at UC Davis News.
Category
Tags