Global Experiences Take Students to All 7 Continents
By Bonnie Shea, director of communications, Global Affairs; and Elizabeth Forrest Lambert, director of communications, Graduate Studies
Global academic projects and internships, study abroad, and international research do more than help you to reach your academic goals. They also broaden your horizons through exposure to hands-on experiences and new cultures in diverse settings. At UC Davis, students are gaining skills and partnering with collaborators in all corners of the world.
Asia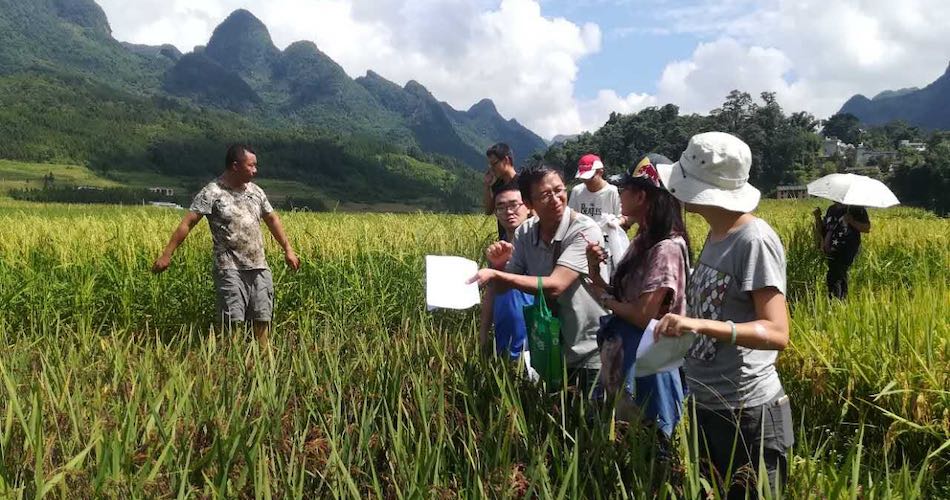 Miaomiao (Mira) Qi had an idea for a project across the Pacific. As a community development graduate student, she discovered a grant opportunity through the UC Davis Blum Center for Developing Economies within Global Affairs.
Mira put her idea into action across the the Southwest region of China after earning one of the center's Poverty Alleviation through Sustainable Solutions grants. She addressed poverty by teaming up with disadvantaged farmers to build localized food systems. Partnering with a local organization called Bangbang Rural-Urban Mutual Aid Co-op, Mira organized community engagement activities that connected farmers with valuable resources and networks — ultimately expanding the scale of production for local farmers.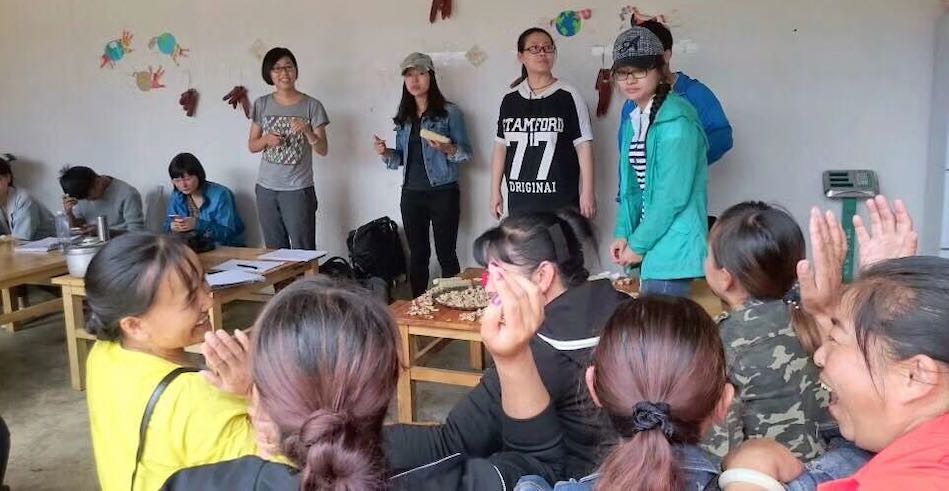 Africa
As an integrative pathobiology Ph.D. student, Sara Garcia was driven by the fact that milk and dairy products are a key way to improve the economic wellbeing of farmers in Rwanda. Unpasteurized or undercooked dairy products continue to be a major cause of illness there. So Garcia ventured to Kinigi, Rwanda, to address the issue on a Fulbright Scholarship.
Sara educated staff and faculty at University of Rwanda, as well as community health professionals, to solve complex problems that impact the health and conservation of humans, animals and the ecosystem. Her training aimed to reduce foodborne zoonotic disease and improve the economic livelihood of smallholder farmers.
In leading a training course titled "Dairy Dynamic Management," Sara pursued a One Health approach to engage farmers and community health professionals in both improving dairy food safety and quality and improving human health, while at the same time, promoting eco-friendly agricultural practices.
Antarctica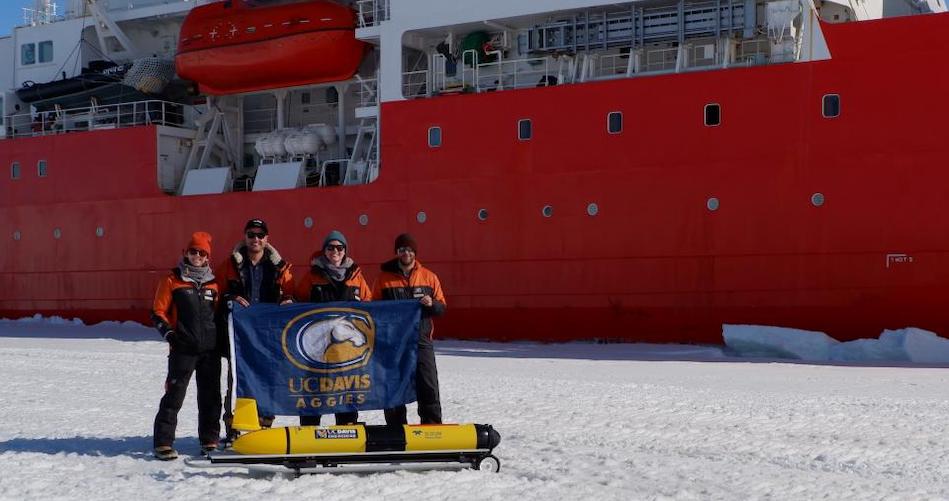 If frigid temperatures are more your style, then you're in luck. UC Davis has a growing number of opportunities for students to participate in global learning in Antarctica.
UC Davis doctoral students recently had the experience of a lifetime, joining a small group of scientists in becoming the first group to collect turbulence measurements from an underwater glider beneath an ice shelf in order to better understand and make predictions related to future climate scenarios.
Australia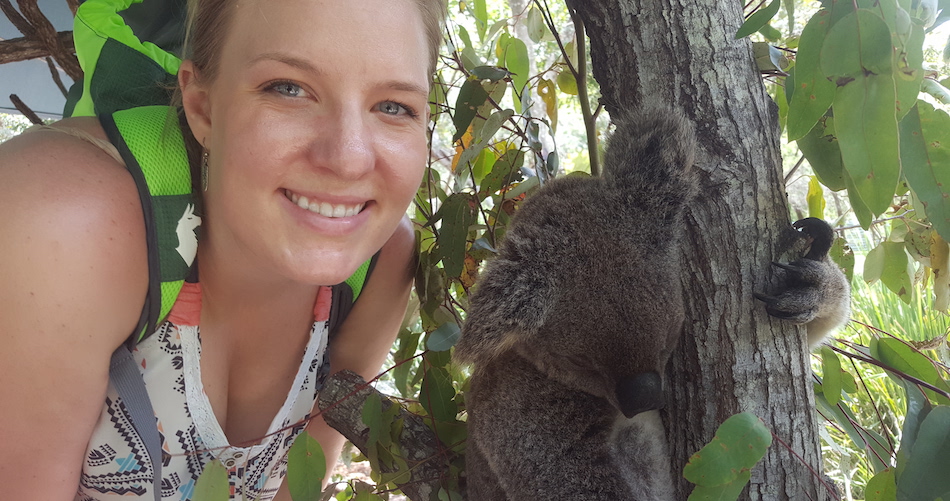 Have a soft spot for marsupials? So does biophysics graduate student Katie Dahlhausen, who is researching a problem faced by koalas in Australia.
"Koala populations across Australia are on a rapid decline due to many culprits, including habitat loss, being hit by cars, attacks by dogs, and the Chlamydia infection," said Dahlhausen, a Ph.D. candidate in Jonathan Eisen's lab.
Yes, you read that correctly. Chlamydia.
Unfortunately, the treatment for the affliction has some negative side effects. The antibiotics that veterinary clinics use to cure koalas Chlamydia infection also kill off important gut microbes that play an important role in their overall health.
Dahlhausen studied koalas admitted to the Australia Zoo Wildlife in Queensland, Australia, and the Port Macquarie Koala Hospital in New South Wales, Queensland. She's now investigating treatments that could be less harmful to the koala biology.
For Dahlhausen, her global research experience was a game-changer.
"I strongly believe the experience made me a better researcher and student," Dahlhausen said. "I was so fortunate to work with experts in the field, an experience that I could have never had at UC Davis for this particular project."
Read more about Dahlhausen's research.
Europe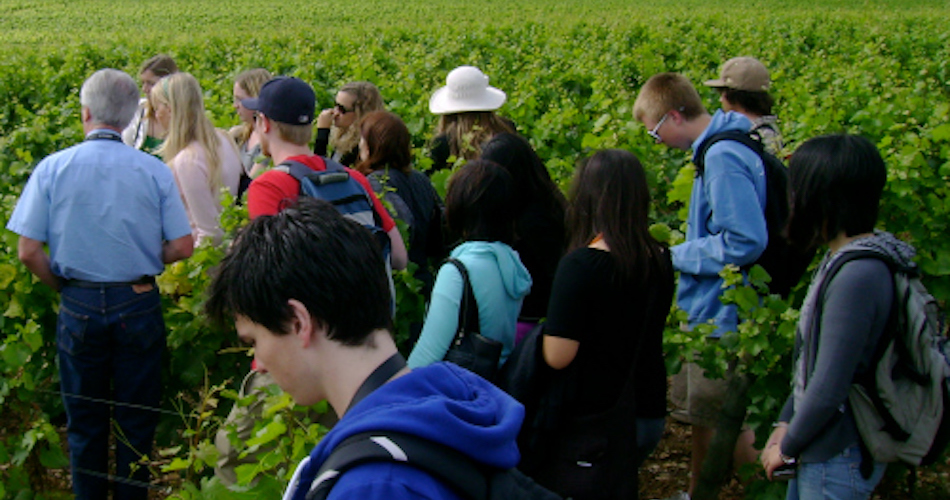 With world-renowned Napa Valley practically in our backyard, UC Davis students in viticulture and enology have access to internships in California's wine region. Master's students in the program also have the opportunity to compete for internships in France, Italy and around the world, allowing them to learn the culture and technology of some of the most renowned winemaking regions in the world.
"It was an eye-opening process when I was doing a harvest internship in Burgundy, France," said Diane Wu, a graduate of the master of science program in viticulture and enology.
"The difference in climate, soil, culture, legal framework and targeted wine styles led to different winemaking practices," she said. "Such comparison truly allows me to integrate and enhance our knowledge learned from school. As wine industry is highly global and mobile, the connections we made during the experience can help us go a long way."
The connections made during these international internships often lead to career opportunities after graduation, with many students pursuing temporary harvest positions either in the United States or in Europe to deepen their technical skills.
See more study abroad programs in viticulture and enology.
North America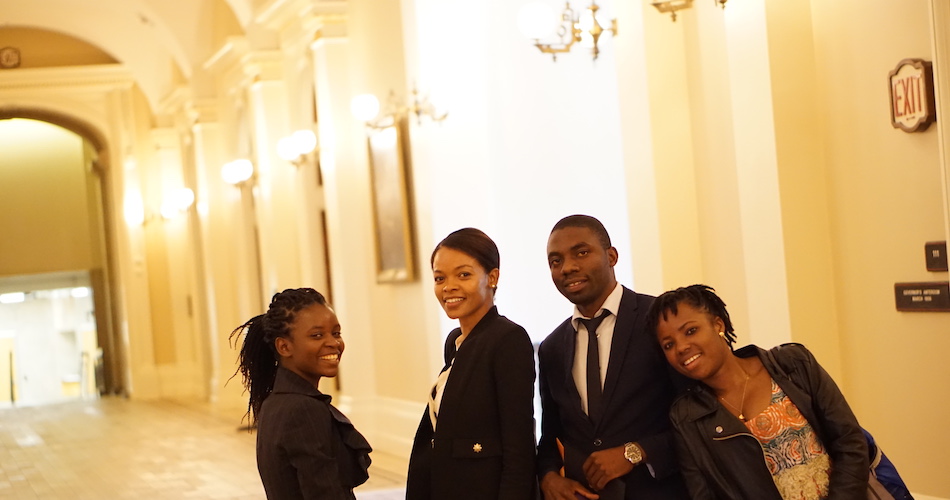 More than half of Mexico's forests are being destroyed by an increased demand for resources and tourism.
In an effort to mitigate this deforestation, international relations major Sadiq Hira was drawn to an internship with a community development organization — La Mano del Mono — to assess and implement a sustainable model for tourism development and land conservancy in Chiapas, Mexico.
Along the way, Sadiq partnered with local organizations and stakeholders to translate community reports from Spanish to English. She also designed environmental education training materials and programs.
Many other students are gaining new world perspectives closer to campus. Economics and professional writing student Tene Goodwin interned with Global Affairs over one summer, assisting with digital communications and program development for the Mandela Washington Fellowship for Young African Leaders. Through the program, she connected and learned from 25 leaders from 17 Sub-Saharan African countries, becoming more prepared for opportunities of the future.
"Global education is not just about discovering foreign places or learning a second or third language," Tene said. "It is also about gaining a new understanding and appreciation of what you thought you knew. It helps you to see life differently, relate to people on a different level, and not just that — you might even reshape someone's negative perceptions."
South America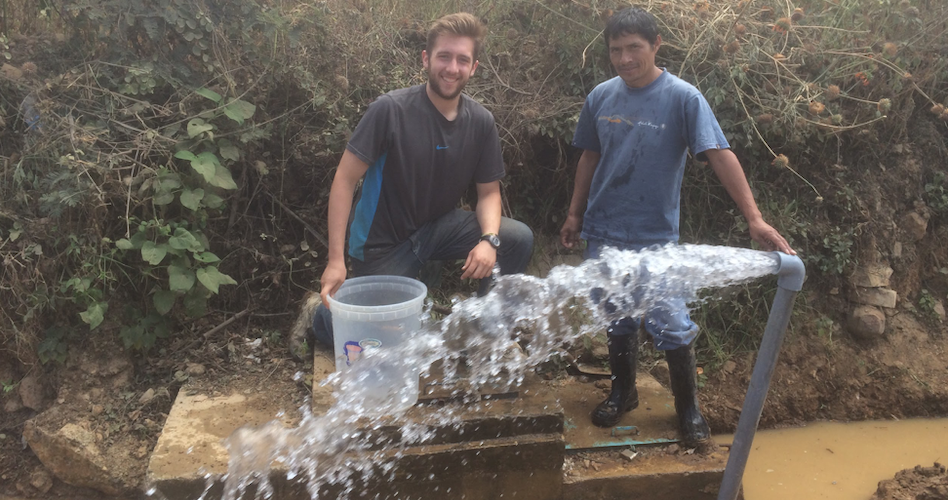 As an undergraduate civil engineering major, Nicolas Dante Dilliott and three of his classmates hatched a plan to address water issues in the small Peruvian village of La Huaylla. The plan quickly turned into an Engineers Without Borders project, earned funding from the Blum Center, and even garnered mentorship from UC Davis alumnus Jeff Navarrete, an engineer and former Peace Corps volunteer.
Putting the comprehensive five-year plan into action, Nicholas and his classmates teamed up with the community in La Huaylla to reconstruct the water system. They increased the quantity of water and decreasing contamination and costs for all of the 250 households.
"When you implement your design, you are in the real world," Nicholas said. "You learn so much more by building it. On-the-spot changes really reinforce important concepts that you learn in class. You also learn that the engineering part of it is the easy part. The hard part is managing all your stakeholders and communicating what you are actually doing. And you can't learn that in class."
Global Education for All
 

UC Davis is expanding existing programs and creating new opportunities in pursuit of Global Education for All, a goal to provide 100 percent of students — undergraduate, graduate and professional — with international or intercultural learning experiences before graduation, preparing them to succeed in a global job market and interconnected world.
Whether your academic interests and goals draw you to places near or far, there are a growing number of options for students to explore their passions and make a difference in communities around the world.
---
Bonnie Shea is the director of communications for Global Affairs at UC Davis. She has a B.S. in entrepreneurship and small business management and MBA from Quinnipiac University.
Elizabeth Forrest Lambert is the director of marketing and communications for UC Davis Graduate Studies, leading the development of strategic and digital communications. She holds a bachelor's degree in communications from Southern Oregon University and a master's degree in higher education administration from Drexel University.
---
About Global Affairs at UC Davis
Global Affairs brings the world to UC Davis, welcoming more than 10,000 international students, scholars and leaders, and hosting programs that inspire global curiosity, understanding and engagement. Compelled by the valuable outcomes of thinking globally, we make transformative opportunities a reality by supporting the thousands of students and faculty studying and researching internationally—and by facilitating collaborations that tackle the world's most pressing problems through more than 150 international partnerships.
Putting our vision of a UC Davis community that engages, thrives, and leads in this interconnected world into action, Global Affairs is now in pursuit of an ambitious goal: Global Education for All.
About Graduate Studies at UC Davis 
Graduate Studies at UC Davis includes 99 dynamic degree programs and a diverse and interactive student body from around the world. Known for our state-of-the-art research facilities, productive laboratories and progressive spirit – UC Davis offers collaborative and interdisciplinary curricula through graduate groups and designated emphasis options, bringing students and faculty of different academic disciplines together to address real-world challenges. 
Primary Category
Tags