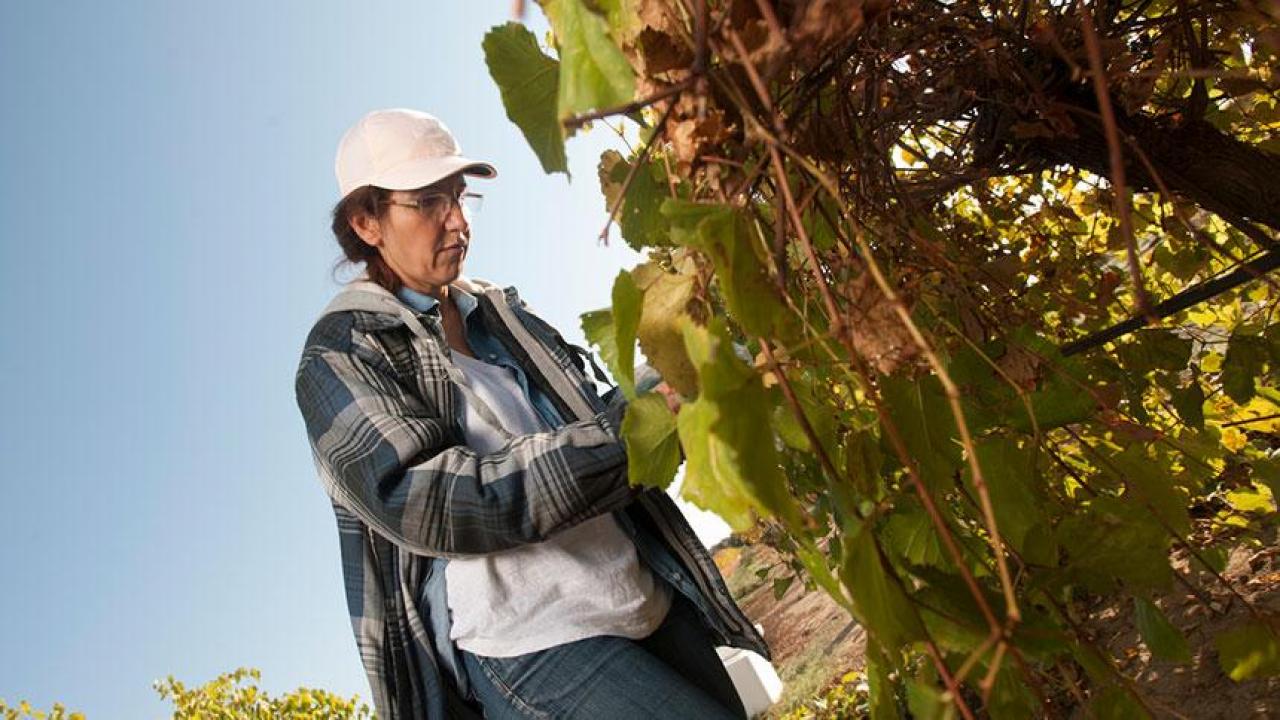 By Julia Ann Easley, Strategic Communications

"Nihal Buzkan of Turkey is savoring her time in the vineyards and labs at UC Davis like she would a good wine. A professor of grapevine pathology at Kahramanmaras Sutcu Iman University, she is among the 15 scholars from 10 countries who are researching and teaching at UC Davis through the Fulbright Program.
"This is going to be my opportunity to learn many, many things," Buzkan said. "This is the No. 1 agricultural university in the world."
Fulbright programs encourage the mutual understanding of people between the United States and other countries and the exchange of knowledge and skills. Hosting this year's cohort are UC Davis faculty in 11 departments across all four colleges and the School of Medicine."
Read more at UC Davis News.
Category
Tags