Planting a Seed: What Collaborative Moringa Research Looks Like on the Ground
Carrie Waterman, a nutrition researcher in the College of Agricultural and Environmental Sciences, is one of the most recent UC Davis faculty members to receive a Global Affairs Seed Grant for her proposal "From California to East Africa: Building Collaborations for Innovative Agricultural and Health Development." 
Waterman's career research focuses on Moringa oleifera, a fast-growing, deciduous tree with a nutritional punch used to treat a host of conditions, including malnutrition, inflammation, cardiovascular diseases, diabetes and compromised immunity.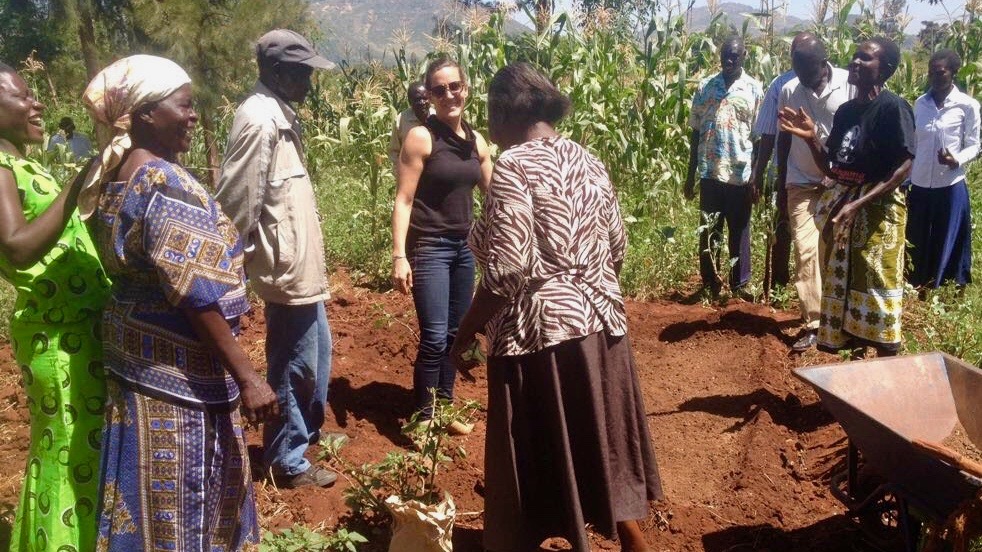 For the past year, she has been investigating moringa's potential to treat inflammation and diabetes through a National Institutes of Health Fogarty International Career Development Grant in Kenya. Given her current residency, Waterman decided to apply for a Global Affairs Seed Grant with the hope of expanding and improving moringa's use, production and processing in eastern Africa.
"Right now I am somewhat of an ambassador for UC Davis in Kenya," she says. "While my primary funding comes from the Fogarty International Center, through this Seed Grant I am engaging with the community, working with farmers, and giving talks and offering workshops."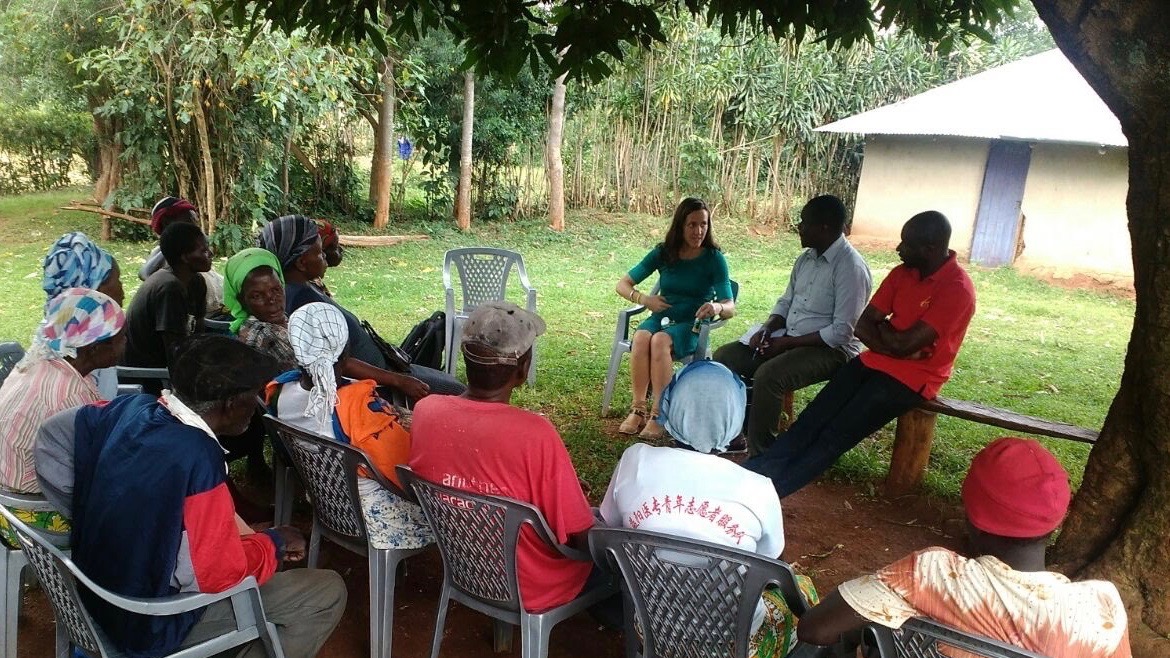 Thanks to the seed funding, Waterman is now also focusing on improving the processing and drying facilities for moringa farmers, developing moringa cold storage devices in collaboration with a team, and connecting her academic research to local universities in Kenya and greater eastern Africa.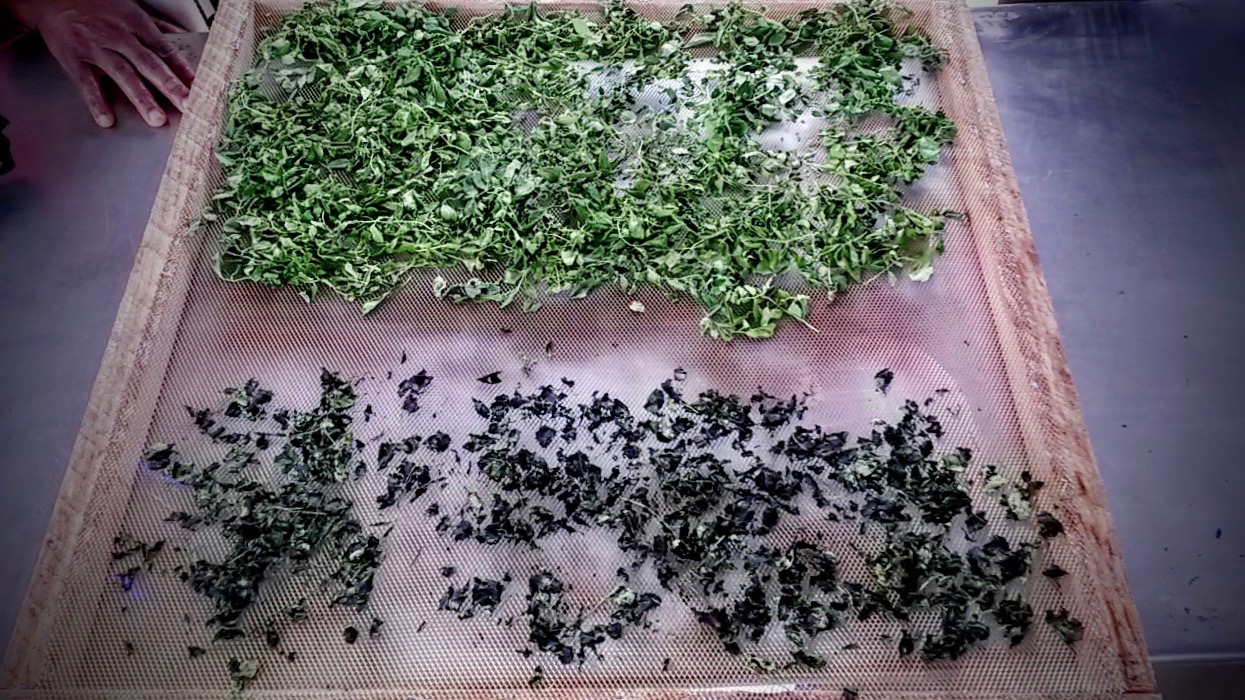 With a visiting faculty position at African Leadership University (ALU), come October Waterman will be giving ALU business students a weeklong workshop on grant writing that specifically addresses poverty and hunger.
"I'll be going over the United Nations Sustainable Development Goals and focusing on how these students can design businesses and look for opportunities through Fulbright fellowships and other international funding opportunities," she says.
"My experiences as a Peace Corps volunteer in The Gambia and Fulbright Scholar in Kenya lay the foundation for my career in global health and development; I'd like to share how to access these opportunities with the next generation of influencers and leaders."
In addition to these collaborations, Waterman has joined forces with the Kenya Medical Research Institute (KEMRI)—and her work has spurred projects with the UC Davis College of Engineering, UC Davis Agricultural Sustainability Institute, UC Davis Horticulture Innovation Lab, and USDA Western Human Nutrition Research Center.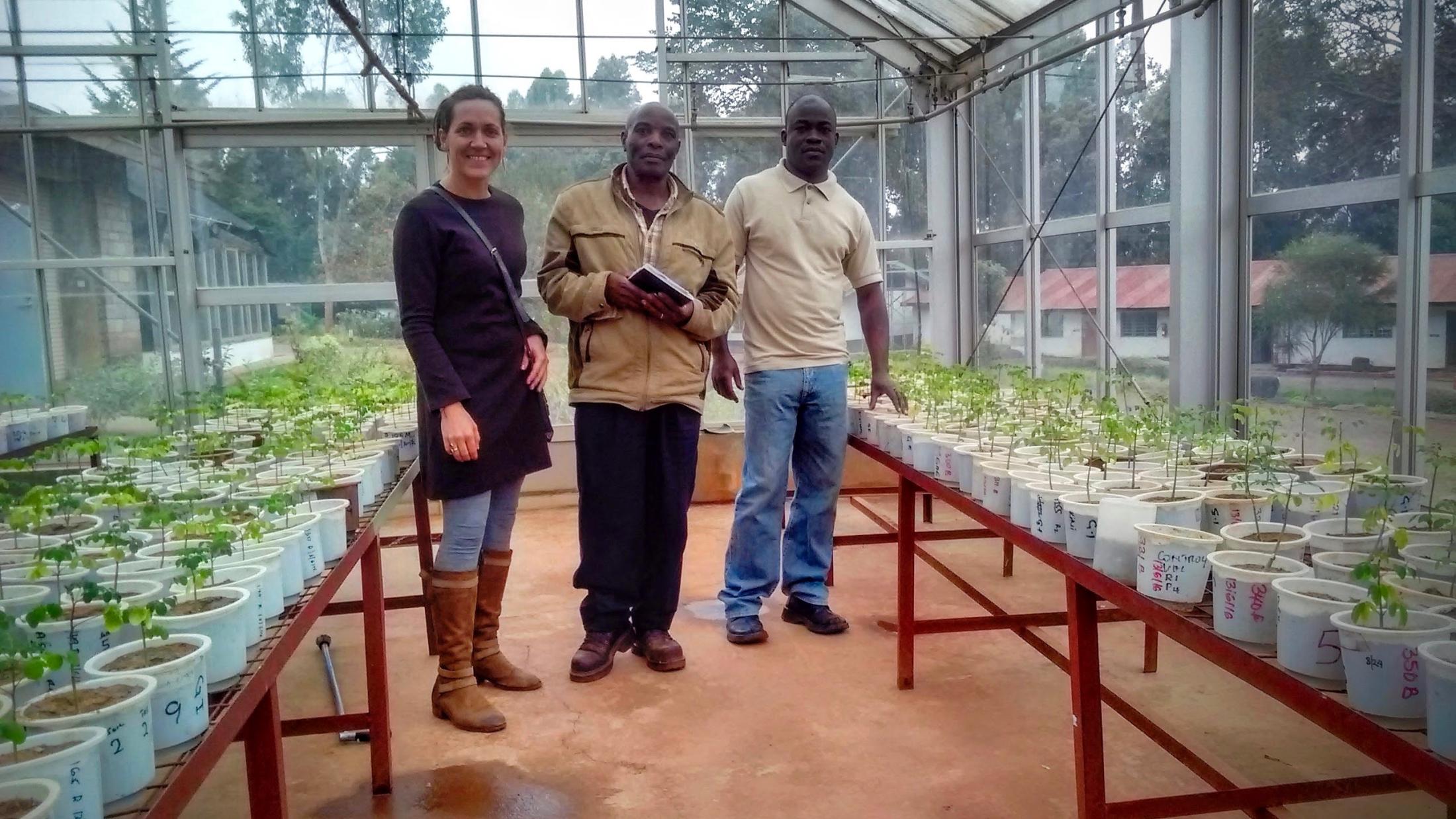 Although her research is fairly independent, Waterman regularly relies on the UC Davis presence at the World Agroforestry Centre in Nairobi, whose interests lie in moringa for genome sequencing as part of the African Orphan Crops Consortium. Recently, she brought UC Davis International Agricultural Development alumnus Austin Peterson to Kenya through her Fogarty grant to conduct cost-benefit analysis on moringa crops.
"We needed to figure out the economic benefits of growing moringa here," she says. "We aren't there yet generating data and are still cleaning up data from the analysis, but luckily the Global Affairs Seed Grant brings Austin Peterson back next year."
Noah Coleman, an International Agricultural Development graduate student and Feed the Future Research and Innovation Fellowship for Agriculture (RIFA) Fellow, will soon be spending three weeks in Kenya as well, working with Waterman and farmers and culling together existing moringa and farming resources.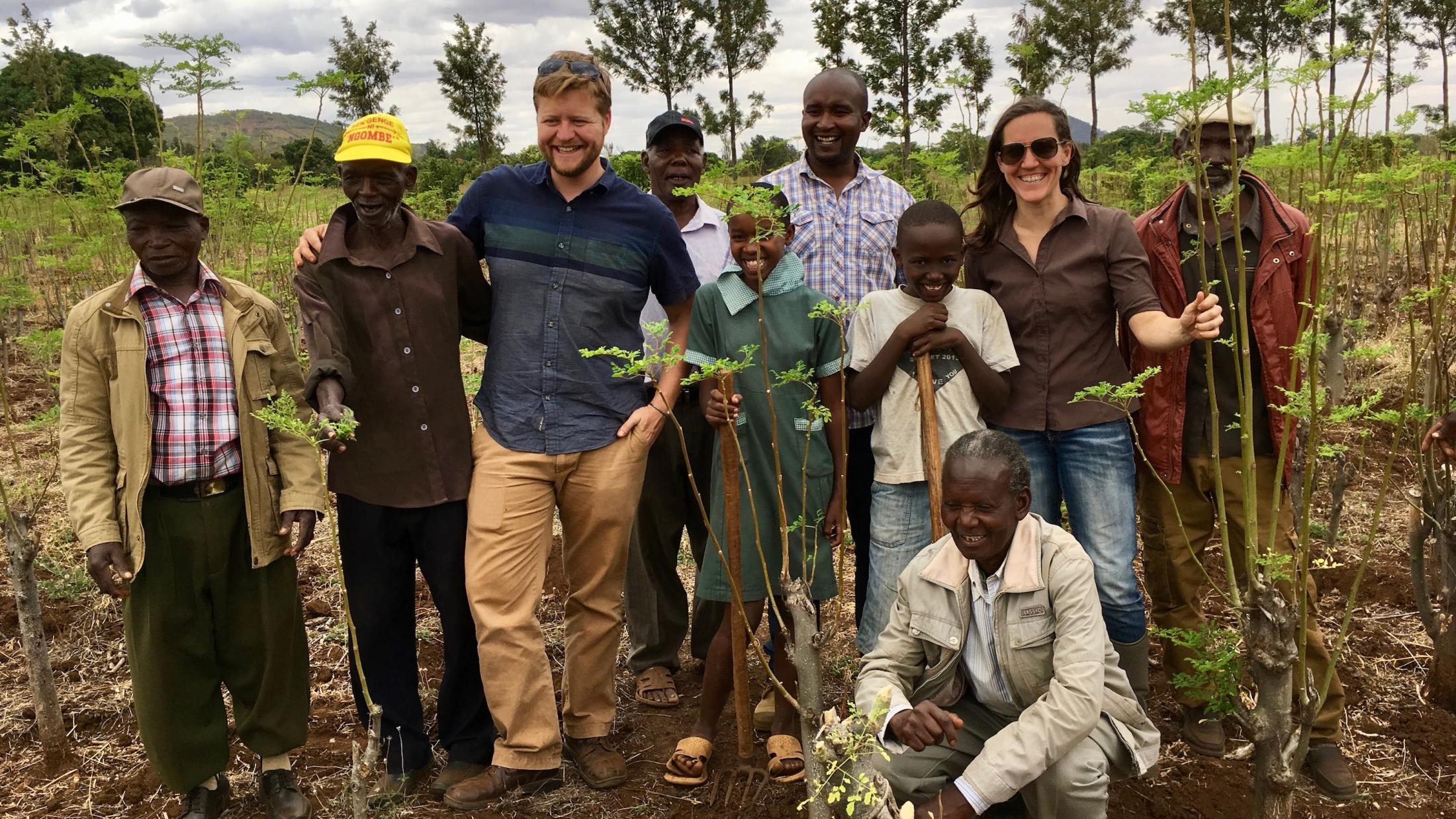 "Right now we are looking into how to grow the moringa beds and have set up experimental plots near Mount Kenya, which is ongoing," she says. "We are seeing what is the best density for planting trees—so we are in the early stages—but we want to establish optimum density for farmers that's applicable, not just theoretical."
Together with Waterman, the team has already begun development on a cold storage prototype, and the group is helping to organize an upcoming international moringa conference in Kenya to bring together a variety of stakeholders, including academics, entrepreneurs, investors and NGOs.
But when it comes to the fruits of this Seed Grant funding, Waterman says she is dreaming big: Bill & Melinda Gates Foundation big.
"Gates Foundation grant funding would provide more outreach to communities and integration of moringa into foods. The funding could potentially influence policymakers and governments of eastern Africa to use moringa to address food insecurity," she says.
Perhaps her loftiest goal, however, is establishing an NGO, with ties to research funding and continued linkages with UC Davis, Global Affairs, and Fogarty International.
"We could have interns from UC Davis, offer scholarships, support on-the-ground research with farmers, and have students see the challenges the farmers are facing," Waterman says.
"I'm a scientist, so I read all these books, but when I come here it's really eye-opening to learn how things work for farmers on the ground."
---
This is part of a series featuring recipients of Seed Grants for International Activities, a UC Davis Global Affairs program that supports innovative faculty research that is both interdisciplinary in nature and international in collaboration.
---
About Global Affairs at UC Davis
Global Affairs brings the world to UC Davis, welcoming more than 10,000 international students, scholars and leaders, and hosting programs that inspire global curiosity, understanding and engagement. Compelled by the valuable outcomes of thinking globally, we make transformative opportunities a reality by supporting the thousands of students and faculty studying and researching internationally-and by facilitating collaborations that tackle the world's most pressing problems through more than 150 international partnerships.
Putting our vision of a UC Davis community that engages, thrives, and leads in this interconnected world into action, Global Affairs is now in pursuit of an ambitious goal: Global Education for All.
Primary Category
Tags