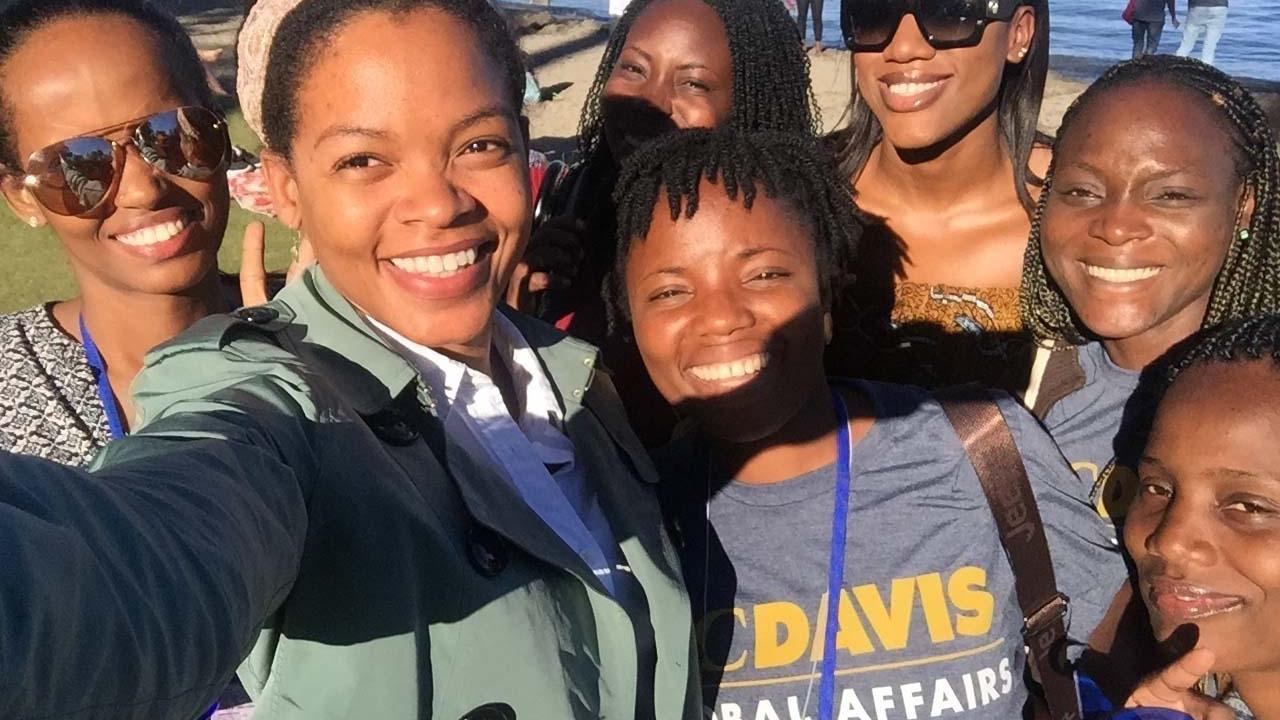 By Jeffrey Day, College of Letters and Science
"Tene Goodwin, who graduated from the UC Davis College of Letters and Science this spring with a degree in economics and minor in professional writing, started immediately using her educational and international background by documenting the Mandela Washington Fellowship for Young African Leaders visit to UC Davis.
This summer Goodwin has been spending her days and many nights taking photos, writing stories, and posting on social media about the fellows for UC Davis Global Affairs through a University Writing Program internship.
UC Davis idyllic place
Goodwin, a native of Antigua and Barbuda, West Indies, started her academic career as an engineering major and worked for medical device manufacturers for several years before deciding that wasn't the right career for her. After attending community college in Southern California where economics caught her interest, she transferred to UC Davis 
"Davis seemed like an idyllic place," she said. 
Goodwin has always been interested in writing. She has eight sisters and is famous in her family for the long, detailed letters she wrote to them after she moved to the United States."
Read the full piece at UC Davis Letters and Science News.
Category
Tags