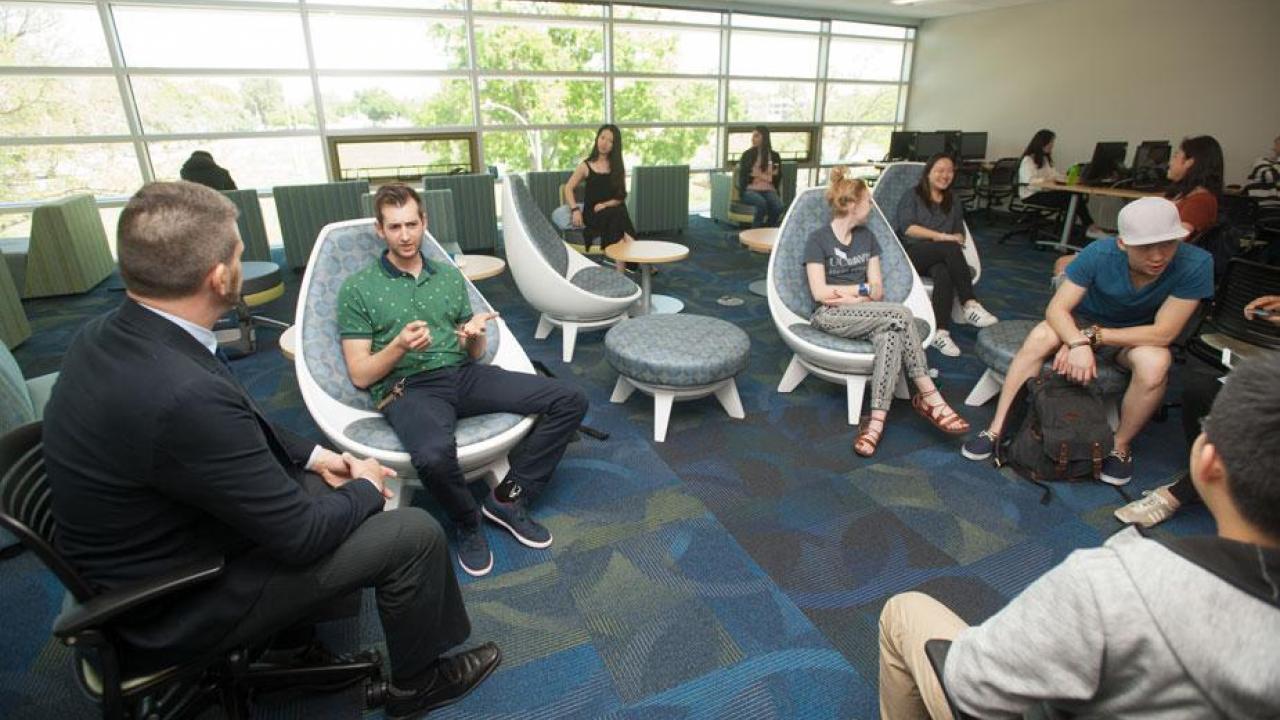 By Dave Jones, Strategic Communications
"Garamendi Gives Keynote at International Center's Grand Opening
The International Center held its grand opening ceremony last Friday (April 21) in the same multipurpose room where 2½ months ago the Office of Global Affairs held a forum on President Donald Trump's first set of executive orders on immigration.
"We had a standing-room-only crowd or more than 250 students and scholars and others asking questions and airing their very real concerns over the then-sudden restrictions on immigration and travel," Interim Chancellor Ralph J. Hexter told the audience that had gathered for the International Center's grand opening."
Read the full story at UC Davis News.
Category