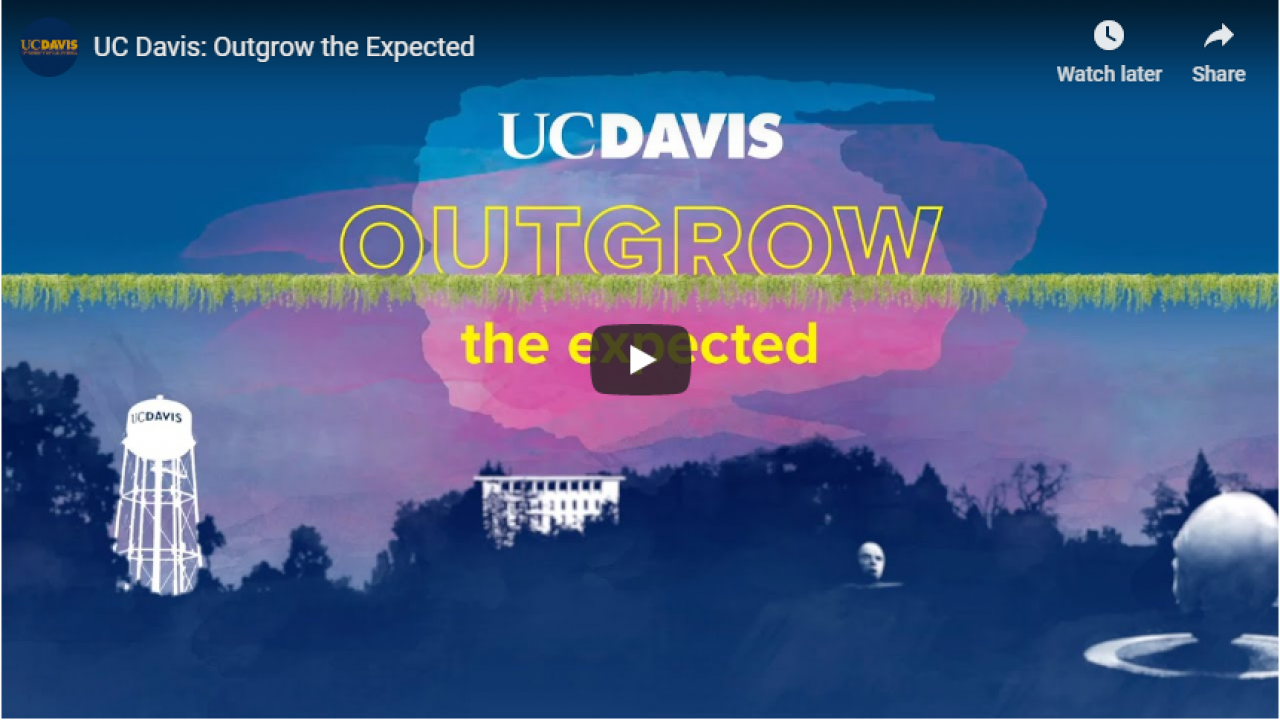 By Cody Kitaura/Dateline
"UC Davis has gone from University Farm to global education powerhouse, and it's time to shout about the things that make us great, Chancellor Gary S. May said Monday (Jan. 27) at the 2020 Kickoff Celebration, an unveiling of plans to increase visibility and awareness of UC Davis.
"The time is now to explain what UC Davis means, especially when it means so many things to so many people," he told a crowd of about 1,000 people in The Pavilion at the Activities and Recreation Center, and more watching via livestream on the Sacramento campus, and at the university's Bodega Marine Laboratory and Tahoe Environmental Research Center.
"The time is now to attract the best and brightest to UC Davis. The time is now to let the world know how UC Davis is the place that anticipates and solves the problems of the future."
The way the university will do that is with a series of messages, visual cues, graphical treatments, fonts and colors that together support a new mantra: "Outgrow the Expected."
"It's time for us to say it loud and proud: We've grown beyond all expectations and we're ready to let the world know," he said. "More than ever, the world needs big ideas and long-term vision. More than ever, the world needs to know about UC Davis."
May said it was time for UC Davis to shake off its image as a humble, quiet entity — and he did so after making a surprise entrance driving one of Grounds and Landscape Services' Gators into The Pavilion. The last time we saw him in a Gator like that was when he went to work with groundskeepers (as documented in this video).
Taking to the podium, he declared: "The sleeping giant is waking up," then added, "Next year, our T-shirts are going to say 'Woke Giant.'"
May's speech led into the introduction of Outgrow the Expected, in a video showcasing the work UC Davis is doing at home and around the world."
Read the full story on the UC Davis website.
Category
Tags