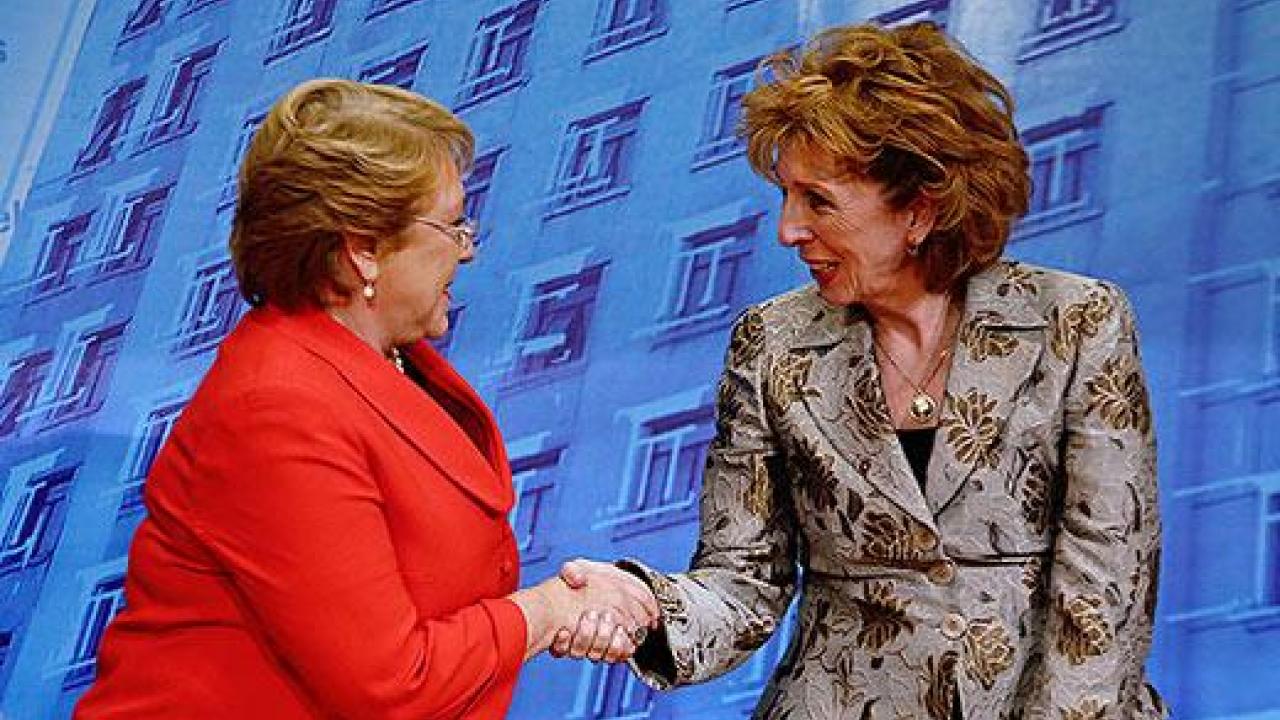 By Andy Fell, Strategic Communications
"Michelle Bachelet, president of Chile, Linda P.B. Katehi, chancellor of the University of California, Davis, and U.S. Ambassador Michael A. Hammer today (April 21) opened the UC Davis-Chile Life Sciences Innovation Center in Santiago, Chile. With a projected budget of $12 million over its first three years, the center will foster collaborative work among experts from UC Davis and Chile aimed at transforming public-sector research into regional, national and global business opportunities.
The center is funded through a grant from the Corporación de Fomento de la Producción de Chile, or CORFO, the country's economic development agency, and industry and university partner cost-sharing. Research would take place at UC Davis and partner institutions. The center is led by founding Executive Director Alan B. Bennett, distinguished professor of plant sciences at UC Davis.
The center's long-term goal is to support research, development and economic competitiveness in Chile and California with a focus on the agricultural industry, including plant breeding, postharvest and climate-change technologies."
Read the full story at UC Davis News.
Category
Tags