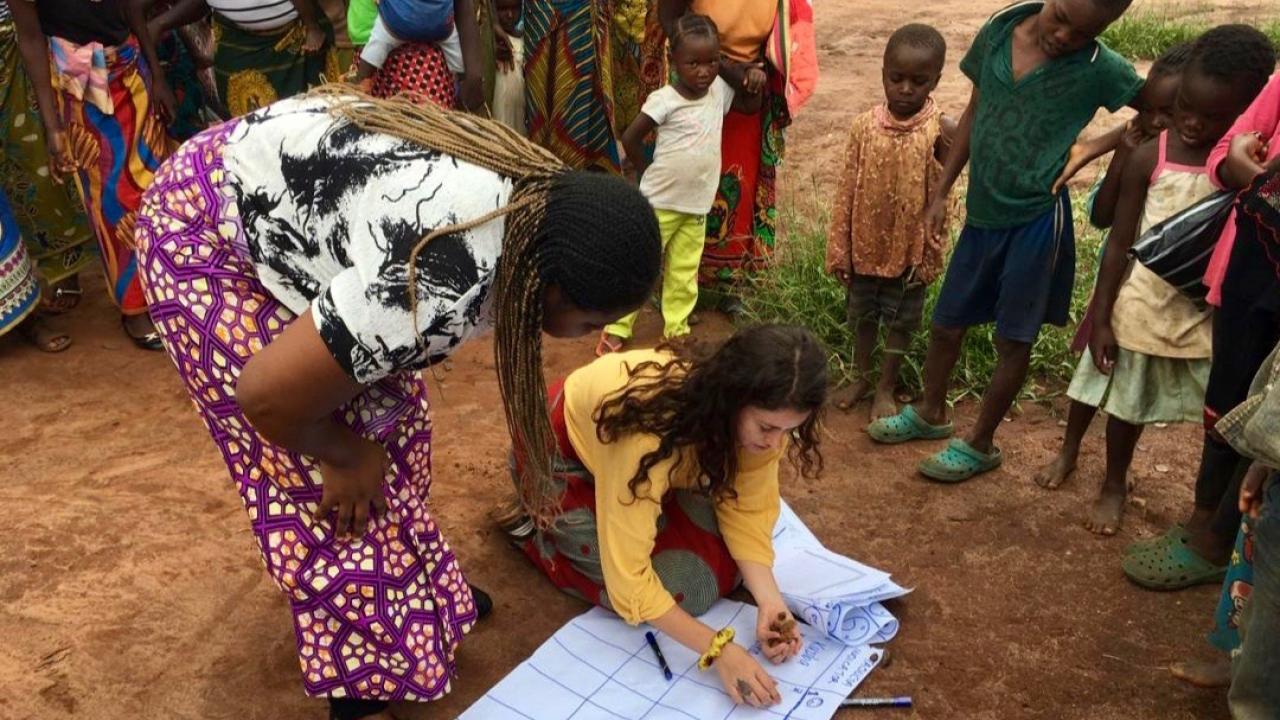 By Bonnie Shea, director of communications, Global Affairs
The Peace Corps announced today (Feb. 26) that UC Davis ranks No. 23 among large universities on its 2020 list of top volunteer-producing colleges and universities.
Currently, 42 campus alumni are serving as Peace Corps volunteers in countries around the world, working alongside communities to develop sustainable solutions to challenges in education, health, economic development, agriculture, the environment, and youth development.
Since the Peace Corps' founding in 1961, over 1,550 UC Davis alumni have served as Peace Corps volunteers, and the campus has often ranked among top schools for more than a decade.
Whitney Galindo, who graduated in 2016 with a bachelor's degree in clinical  nutrition, is serving as a community health educator in Zambia.
"I have a lot of days here where I feel like I am in Davis with all of the cows, bicycles and sunflower fields," she said. "Studying at UC Davis helped to inspire the path I took to get here."
Galindo said she was fortunate to have professors and teaching assistants who  shared their experiences as Peace Corps volunteers and offered guidance. "UC Davis challenged me to gain the confidence I needed to make this dream a reality and the skills I needed to pursue my passion," she added.
Read the full story at UC Davis News.
Category
Tags