UC Davis Team Working with Female Entrepreneurial Farmers in Nepal
An International and Collaborative Effort To Build Chicken Coops and Egg Profits in Nepal
Imagine—a veterinarian, an engineer and a human ecologist working together on the design of a chicken coop. 
Now, consider the impact this multidisciplinary collaboration could have on improving food safety, production efficiency, food security challenges and animal welfare for villages in the developing world—in ways that are economically, environmentally and socially sustainable.
This is the reality for veterinarian Maurice Pitesky and civil engineer Deb Niemeier, two of the latest recipients of a UC Davis Global Affairs Seed Grant. They are the co-principal investigators on an entrepreneurial poultry project, the first of its kind, based in Nepal.
A UC Cooperative Extension assistant specialist at the UC Davis School of Veterinary Medicine, upon arriving on campus Pitesky quickly became interested in commercial pasture poultry and free-range poultry production. However, he noticed there were scarce structural resources for these types of producers.
"I realized right off the bat I was going to need to collaborate with an engineer," he says. "So I reached out to Dr. Niemeier and she has been, ever since then, fundamental in the work that we've done."
Niemeier is a professor of civil and environmental engineering in the College of Engineering. She and Pitesky came up with the idea to collaborate with primarily female entrepreneurial farmers in the Kathmandu region of Nepal while working together on the UC Davis Pastured Poultry Farm.
To kick off their first international collaboration, Pitesky, Niemeier and project assistants Myrna Cadena, a UC Davis graduate student in avian science, and Ruby Chen, an alumna of the College of Engineering, facilitated a two-day workshop on the basics of poultry production, vaccinations, food safety and profitability for approximately 20 entrepreneurial Nepalese farmers in December 2018.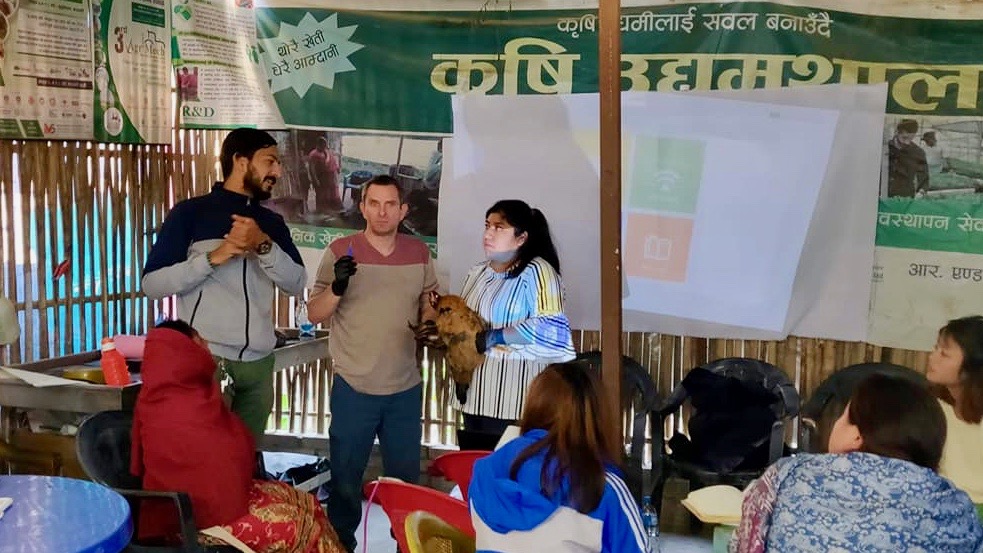 Putting Theoretical Models into Practice
This March, the team is returning to Nepal to teach the farmers how to take care of chicks, capture data and build a specific coop designed by Chen, now an Engineer-in-Training (EIT). The coop design was part of her senior capstone project with fellow College of Engineering students Lj Tullo and Torynne Dillon, overseen by Niemeier.
"Ruby's an extremely creative engineering student," says Pitesky. "She's the one who has, in some ways, the most challenging part of the project because she's taking that coop and trying to basically recreate it in Nepal. So instead of plywood, which would be incredibly expensive, she is going to use bamboo. And instead of screws, she's going to use twine."
Raised off the ground, the coop is lightweight, with wire floors and corrugated galvanized iron (CGI) roofing, making it easy to move across a backyard or field.
"Given the terrain, when the farmers need to move the coop, we thought the best idea would be to actually ask other family members or nearby neighbors for help," says Chen. "So four people can pick up the coop very easily and move it to the next area."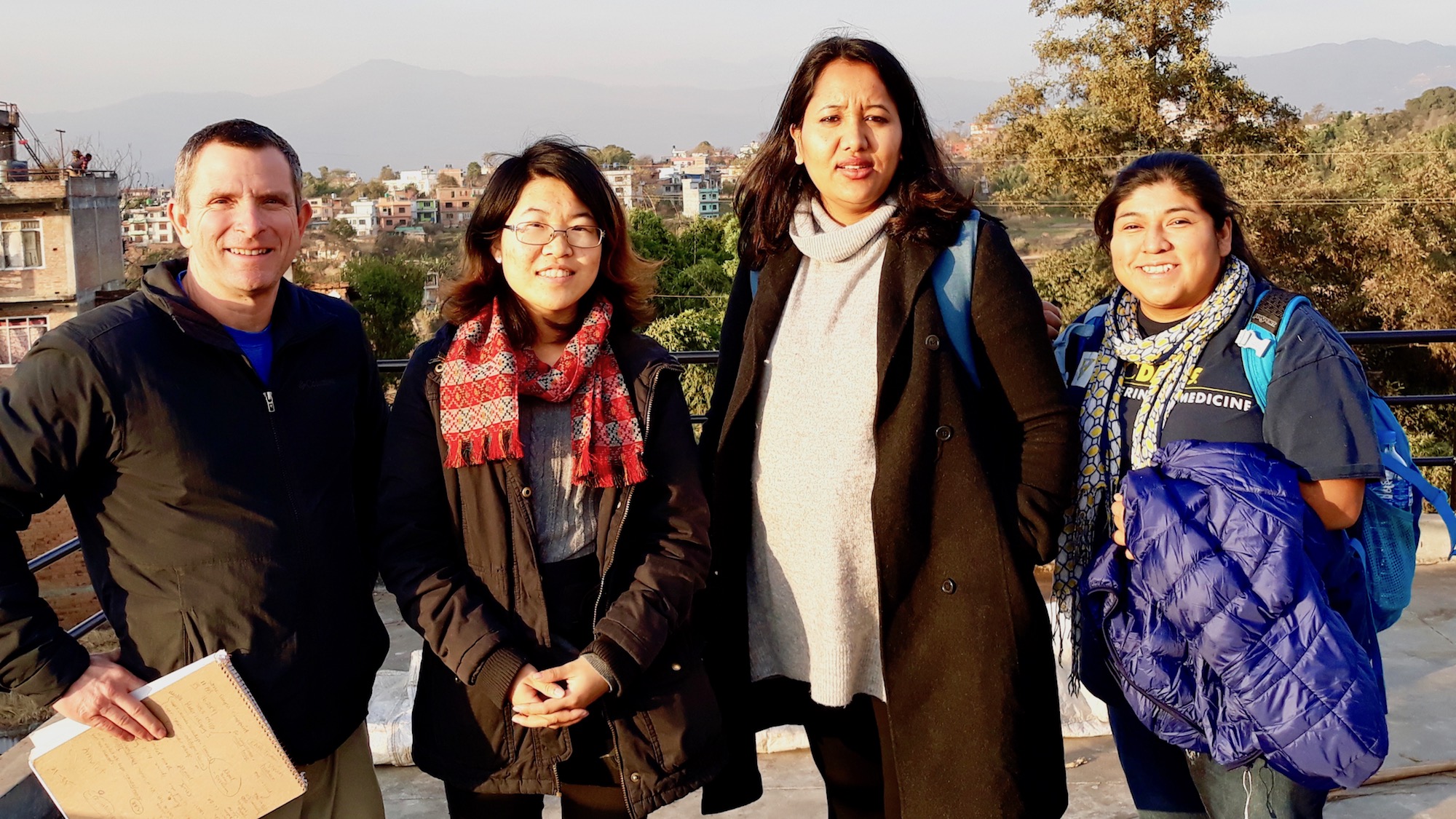 Hailing from a small village in China's Guangdong Province, Chen immigrated to the U.S. at age 8, picking up her tool skills from her father, a construction worker.
"You know, college is all about theoretical things, but I am very much a physical worker," she says. "I constructed the coop myself here in the U.S. But then I'm put in Nepal and it's like, 'Well, you can't use any of those tools now, you only get hand tools!'"
With this in mind, Chen has started building a visual representation of the coop for the farmers in Nepal—making mini models of it, to scale, out of straws.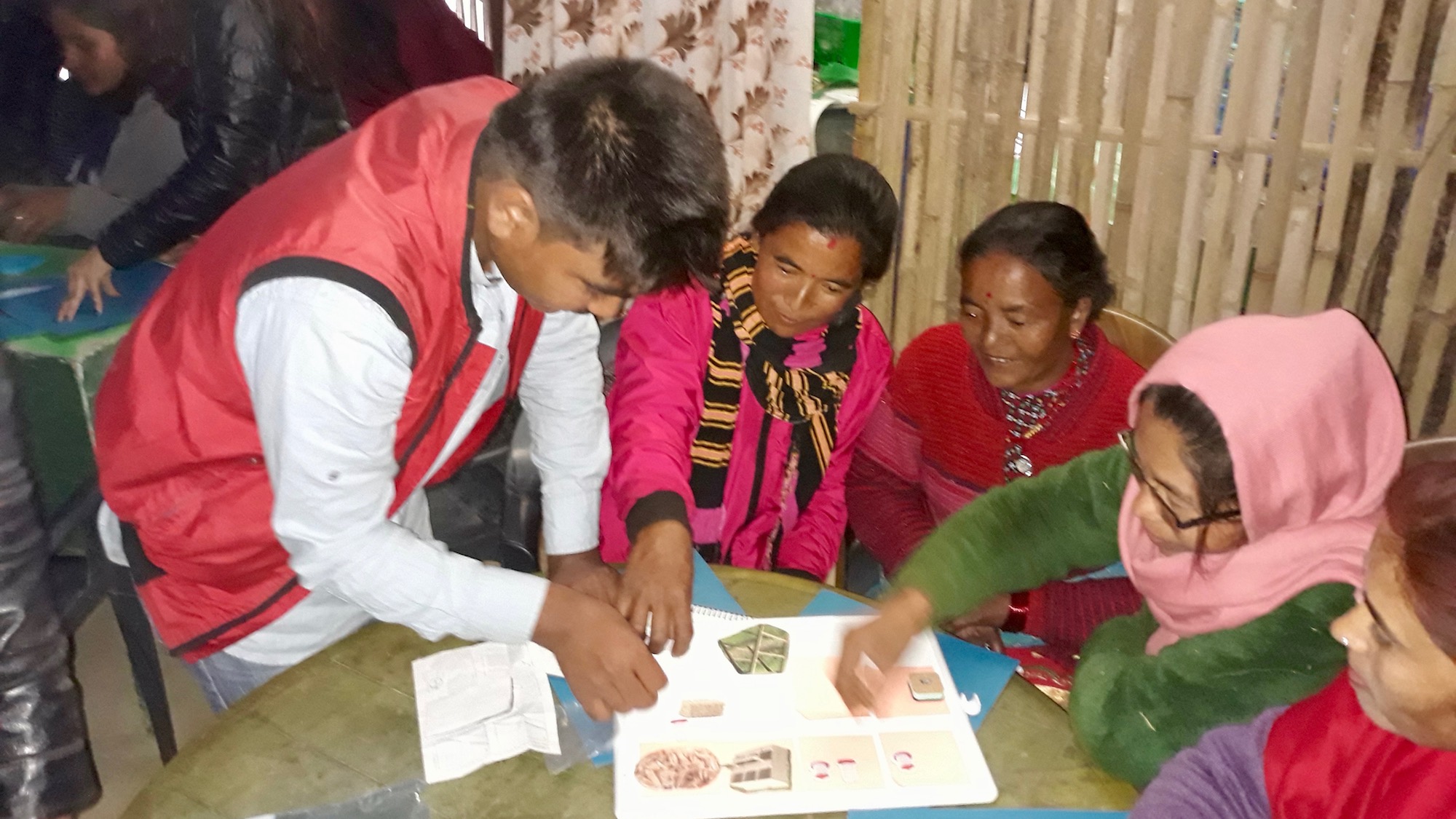 Collaborating Across Disciplines and Countries
Come March, after the farmers build Chen's coop, their focus will shift to raising village poultry in such a way that the eggs can be easily sold to a CSA-like agricultural center in Nepal.
This is where Nancy Erbstein, an assistant researcher in the College of Agricultural and Environmental Sciences, comes in as the third co-principal investigator of the project.
Erbstein, who is also the director of the Global Education for All initiative in Global Affairs, has spent several formative years in Nepal working on various projects. Thanks to her ongoing collaborations with Niemeier—including leading an inaugural Study Abroad program in Nepal together in winter 2018—Erbstein was introduced to Pitesky. As the team secured funding from the Global Affairs Seed Grant, she began to help facilitate the project in Nepal. 
"The team that we have, I see as being multidisciplinary, and that's essential," says Pitesky.
"I look at Nancy, who has all of this in-country experience and understands the culture and the people and the language and the challenges. And then I see someone like Deb, who has applied her engineering background to an agricultural application. Bringing all these different skill sets together really is, to me, the most unique aspect of our project," he describes.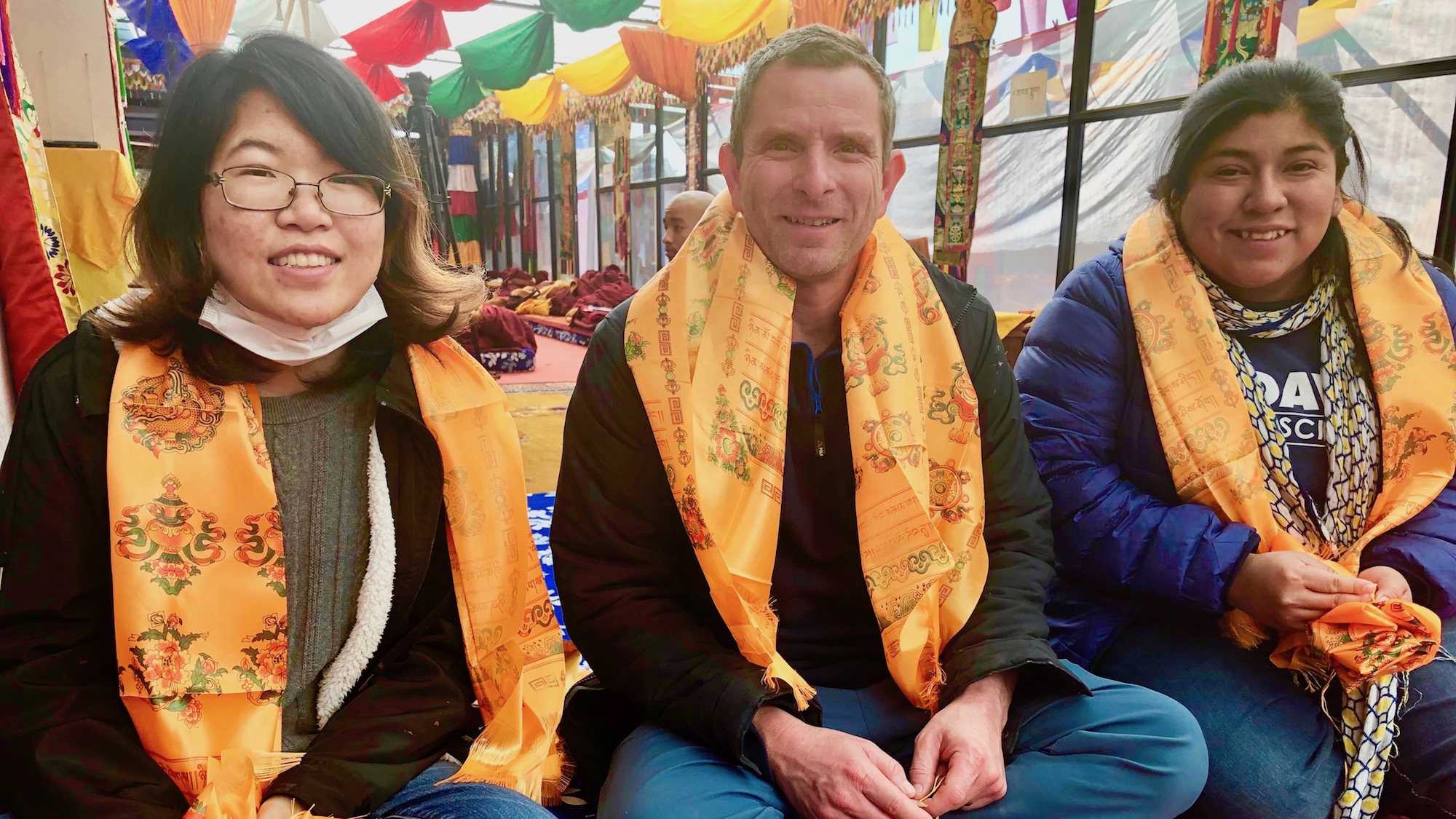 Cadena, who brings another perspective as an avian science graduate student, agrees. 
"I try to work a lot with the engineering team so I'm not just focused on poultry," she says. "If I just looked at it from the husbandry side, I might make something that's not very practical—or really difficult to build." 
As a first-generation college student from northern Mexico, Cadena also recognized the mutual benefits of international collaboration while overseeing the farmers' training and observing operations at the agricultural center. 
"Through our UC Davis work with small-scale producers, one of the challenges we face is trying to help them be more profitable and have a market for their eggs," Cadena says.
"So the insights from this international work are really impacting our work here in the U.S. It's so interesting to see how we are both learning from each other, instead of just a one-way relationship. It really is a collaboration."
---
This is part of a series featuring recipients of Seed Grants for International Activities, a UC Davis Global Affairs program supporting innovative faculty research that is both interdisciplinary in nature and international in collaboration.
---
About Global Affairs at UC Davis
Global Affairs brings the world to UC Davis, welcoming more than 10,000 international students, scholars and leaders, and hosting programs that inspire global curiosity, understanding and engagement. Compelled by the valuable outcomes of thinking globally, we make transformative opportunities a reality by supporting the thousands of students and faculty studying and researching internationally—and by facilitating collaborations that tackle the world's most pressing problems through more than 150 international partnerships.
Putting our vision of a UC Davis community that engages, thrives, and leads in this interconnected world into action, Global Affairs is now in pursuit of an ambitious goal: Global Education for All.
Primary Category
Tags