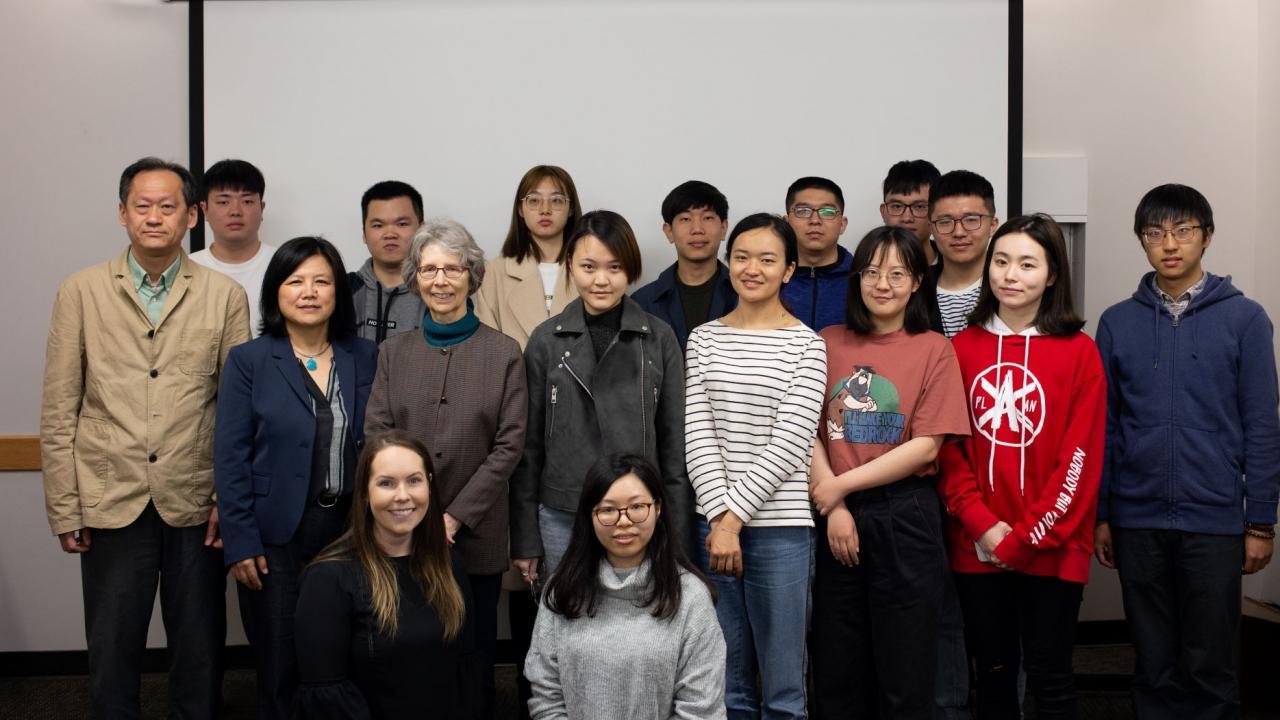 "This spring, Chinese, South Korean, Japanese, and Hong Kong students from UC Davis' Global Study Program have joined UC Davis undergraduate students in an East Asian Studies Research Seminar. The first offering of its kind, this course is a collaboration between International programs at UC Davis Continuing and Professional Education and the East Asian Studies Department.
By bringing students from different backgrounds into the same classroom to inspire global learning, this course represents the kind of partnership that Global Education for All, a campus "Big Idea" championed by UC Davis Global Affairs, is inspiring.
Visiting international students in the Global Study Program value the focused educational environment that UC Davis provides. "Fellow classmates had attended UC Davis for their study abroad, and I thought I would also do well in this environment," said Chen Jing of Renmin University in Beijing, China. "I came to study and learn without the distractions of the big cities."
Led by Xiaoling Shu, professor of sociology and director of East Asian Studies, the seminar discusses the state of research in the social sciences and humanities in East Asia. The teaching faculty is composed of prominent scholars in social sciences and humanities including Drs. Beverly Bossler (Professor of History), Wing Woo(Professor of Economics), Sheldon Lu (Professor of Comparative Literature), Bo Feng (Professor of Communication), and Jaeho Cho (Professor of Communication) who discuss their own work and cutting-edge research in their respective fields. International students participating in the course provide unique insights and help fellow students, from diverse fields ranging from Computer Science to East Asian Studies, have a more global classroom."
Read the full story at UC Davis Division of Continuing and Professional Education, International.
Category
Tags