Fall 2020 SDGs at UC Davis Update
UN SDGs Opportunities for Fall 2020
Below are some UN Sustainable Development Goals (SDGs) opportunities (events, competitions, courses, and funding) for fall 2020. Please share widely and always feel free to reach out with questions and ideas about UC Davis SDG engagement.
Virtual SDG Events
UC Davis Forum on the UN Sustainable Development Goals (SDGs)
October 21, 2020 - 3-4 p.m. PDT
This fall, Global Affairs, the Office of Diversity, Equity and Inclusion, and the Office of Sustainability, will launch the UC Davis Forum on SDGs. This series of online events (one per quarter) will facilitate the development of a UC Davis community of faculty, staff and students who are deeply committed to advancing the SDGs. The inaugural forum is scheduled for October 21, 2020 (3-4 p.m.) as an online opportunity to showcase UC Davis activities that contribute to the SDGs and begin to build a UC Davis community of practice. Please mark your calendars and look out for more information on our Global Affairs website in the coming weeks.
University Global Coalition: The Role of Universities in Achieving the SDGs in the New Context: Building Back; Building Bridges
September 21, 2020, 9 a.m. - 1 p.m. EDT
On September 21, 2020, the University Global Coalition (UGC) will host a virtual gathering to connect university leaders with an interest in utilizing the SDGs to transform their research, teaching, and operations. Sessions will highlight global interdisciplinary research and project solutions inspired by the challenges illuminated by COVID-19. *UC Davis is a member of the University Global Coalition.
To register (free) please visit the University Global Coalition website.
International Conference on Sustainable Development (ICSD)
September 21-22, 2020
The International Conference on Sustainable Development (ICSD) provides a forum for academia, government, civil society, UN agencies, and the private sector to come together to share practical solutions to achieve the Sustainable Development Goals (SDGs).
For information and registration (free) please visit the ICSD website.
Society for International Development Conference: The Decade to Deliver
October 7-8, 2020
Join hundreds of other international development professionals to discuss and debate ideas, trends, and challenges facing our sector today. Focusing on our theme of The Decade to Deliver, we will examine what we need to do as a community to meet the Sustainable Development Goals by 2030. ​Just like our in-person conference, we will have keynote addresses, plenaries, breakout sessions, and more. We will also have workshops, networking opportunities, and, of course, our ever popular exhibit hall. And, unconstrained by physical space, we expect speakers and attendees from all over the globe. With our focus on networking, we will have innovative ways for you to interact with your peers from all sectors of development, including NGOs, contractors, the private sector, consulting firms, government agencies, universities, small businesses, large corporations, donors, and anyone else engaged in the important work of international development.
NOTE: UC Davis is an institutional member of SID-Washington and will have a limited number of complimentary tickets and discounted tickets available for students, faculty, scholars and staff on a first-come, first-serve basis. Please contact Jolynn Shoemaker (jmshoemaker@ucdavis.edu) or Tom Rosen-Molina (jtrosenmolina@ucdavis.edu) if interested.
SDG Esri Competition
SDSN and Esri 2020 ArcGIS StoryMaps Competition For Sustainable Development Goals
A story can effect change, influence opinion, and create awareness—and maps are an integral part of storytelling. ArcGIS StoryMaps allows you to integrate maps, data, and other multimedia content with text to tell a narrative about the world's greatest challenges and highlight or inspire solutions. Help encourage more awareness of the SDGs and drive the necessary action towards achieving them by submitting an original story that addresses one or more global goals. The submission deadline is November 25, 2020 at 5 p.m. and winners will be announced in February 2021.
More information is available at the ESRI website.
SDG Courses
SDG Academy Online, Self-Paced Courses Available
New runs of SDG Academy's popular courses are starting in September and will remain open for a year, so you can enjoy SDG learning at your own pace.SDG Academy courses found below can be audited free or students can choose to receive a verified certificate for a small fee. You can also find more resources for online teaching and learning on this Global Affairs webpage.
SDG Funding Opportunities
Transdisciplinary Research for Pathways to Sustainability (Pathways 2020)
The Belmont Forum has announced the launch of a collaborative research networking call on the theme: Transdisciplinary Research for Pathways to Sustainability. The goal of this Collaborative Research Action (CRA) is to provide a science base for achieving sustainability goals. The CRA will support 1-2 years of collaborative research networking activities that focus on integrated qualitative and quantitative approaches to develop Earth-system-based transformation pathways for sustainable development.
Details of the call and the application process are provided via the application portal. There are also training modules available for proposers on the Belmont Forum YouTube channel. Before starting to prepare proposals, applicants are advised to contact their funding organization(s) as listed in the annex documents for the call.  Proposals are due by October 31, 2020 and awards are expected to be announced in early 2021. More information is available at the Belmont Forum website.
Global Affairs Grants for Advancing Sustainable Development Goals (SDGs)
Global Affairs is pleased to offer Grants for Advancing Sustainable Development Goals (SDGs)—team-focused grants to fund locally executed but internationally oriented multi-disciplinary programs such as lectures and workshops that highlight and enhance UC Davis' connections to one or more of the UN Sustainable Development Goals (SDGs). We look forward to sharing more information on the next call for proposals in fall 2020.
Recent UC Davis Engagement with SDGs in the News
More Funding and Opportunity Listings
Global Affairs regularly shares funding opportunities in support of the SDGs. If interested, you can sign up to the Global Affairs funding email list. 
UC Davis is a member of the Sustainable Development Solutions Network (SDSN) and you can also sign up to participate directly in this global network with your UC Davis email address by visiting their website.
Contact Information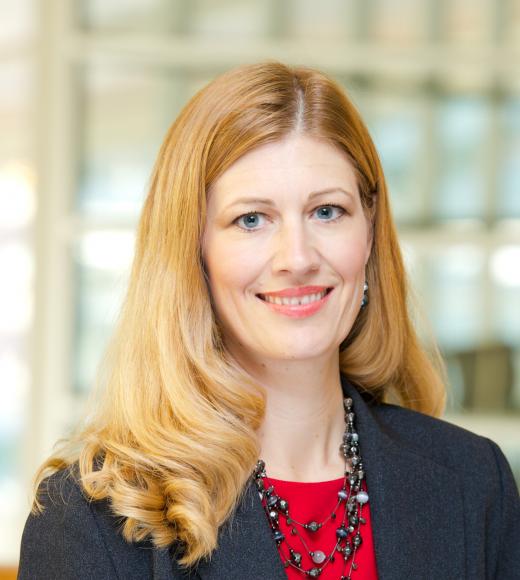 Jolynn Shoemaker
Director of Global Engagements
Global Affairs
jmshoemaker@ucdavis.edu
Primary Category
Tags