Global Aggies: Building Global Coalitions to Prevent Pandemics
A Decade of the One Health PREDICT Project: What started as a USAID pilot project at UC Davis has grown to become the Global Virome Project, a multidisciplinary coalition targeting zoonotic viral threats around the world.
Living Safely With Bats is an educational picture book that easily explains how to remove bats from homes in a safe way, at a safe time of year. Since its publication, the book has been translated into 12 different languages and has provided clinicians and public health policymakers around the world with invaluable information on the new ebolavirus the bats were carrying—on top of reducing its spread.
Identifying risks like this ahead of time, and equipping people early on with the information they need, has been the objective of the USAID PREDICT Project since 2009.
Administered by the UC Davis One Health Institute within the School of Veterinary Medicine, PREDICT was first launched as part of USAID's Emerging Pandemic Threats program to strengthen global capacity for the detection of zoonotic viruses with pandemic potential. In its decade-long run, the project has substantially bolstered global surveillance and laboratory diagnostic capabilities for viruses as well as identified, prevented and responded to viral threats—including the COVID-19 pandemic.
Under the leadership of One Health Institute founding executive director Jonna Mazet, a professor of epidemiology and disease ecology at the UC Davis School of Veterinary Medicine, PREDICT has proven to be exceptionally effective for tackling the pandemic, leading to its year-long extension.
"When the terrible COVID-19 tragedy struck, the people whom we worked with and built the PREDICT project with were actually the best equipped to deal with the emerging viral threat," she says.
At the onset of the pandemic in China and Southeast Asia, the teams that had developed the PREDICT lab network were the first to receive samples from outside cases; in some countries, they diagnosed the very first ones. And once COVID-19 began to reach across the globe, PREDICT labs became involved in both the diagnostics and the technical assistance needed to limit the spread.
"Our partner in China was one of the first to identify the novel coronavirus and put its full sequence out into the public domain," says Mazet.
"So it's really that One Health approach and thinking about the issues holistically that I think makes our team special. Because we're working on coronaviruses and looking out for what comes next, our people didn't need any convincing or training to jump in. They were ready."
Proof of Concept
Since its inception, PREDICT has trained nearly 7,000 people in over 30 countries, sampled over 160,000 people and animals, and identified their viruses to minimize spillover of zoonotic disease threats as well as enhanced 60 laboratory systems with zoonotic disease detection capabilities. In fact, this work continues with the One Health Workforce—Next Generation Project, a new endeavor aimed at continuing to make the world safer by training the next generation of health leaders.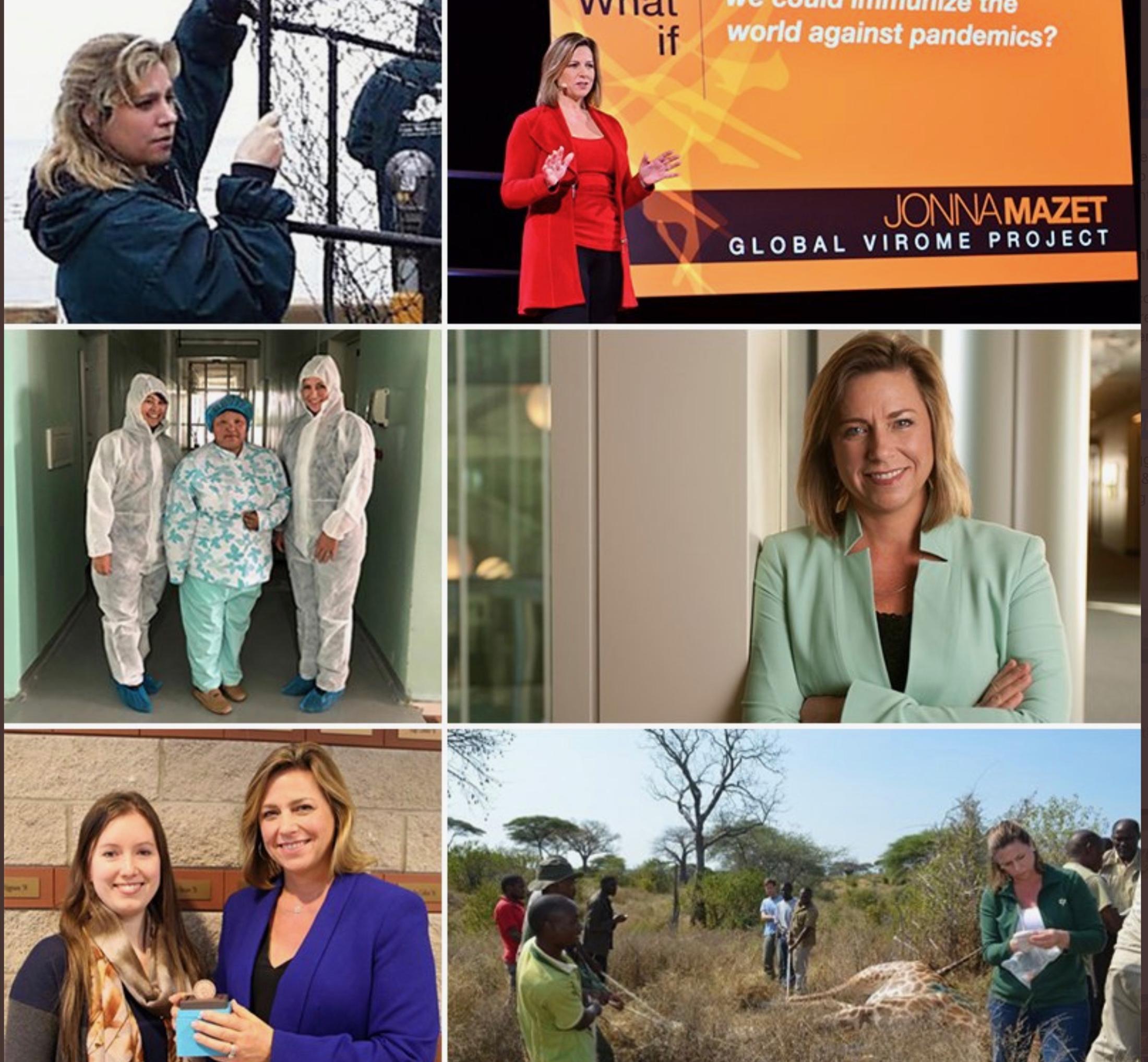 "I've had the pleasure to work with hundreds of scientists and public health, veterinary and policy-engaged individuals across this project for more than a decade," says Mazet.
"Seeing some of them go from entry-level new graduates to the experts in their countries both makes me feel extremely proud and safer as a citizen of this planet."
Thanks to a decade of supporting emerging pandemic threats preparedness in support of the Global Health Security Agenda, Mazet says the effectiveness of the One Health PREDICT approach speaks for itself.
"I really think about this as almost a global immune system," she says. "And unfortunately in some of the places we weren't working, like our own country, that immune system was weaker, and we are seeing the results of that. We simply can't afford not to use the One Health approach to find viruses before they make people sick."
When USAID decided to put over $200 million toward PREDICT with the goal of establishing a global system for preventing pandemics, Mazet admits she was initially unsure if this result could be 100% possible. Now she's certain it is. 
"I know from the results that the PREDICT approach works. I wish that we could have already taken it to scale and could have found the SARS-CoV-2 beforehand, but we did find many SARS-related coronaviruses, and we did raise the flag of their importance. If there's a silver lining in this terrible COVID-19 tragedy, it's people recognizing that we need to do things differently to stop this from happening ever again."
A Global Network of Health Professionals
While Mazet continues to run multimillion-dollar global health projects, she's made a point to remain in teaching, whether at the School of Veterinary Medicine or through the engaged network in Africa and Southeast Asia. By building curricula and teaching others, the entire network is able to learn from as well as training other health professionals, which has also proven incredibly effective.
However, for Mazet, showcasing other measurable outcomes in her field of expertise, which hinges on preventing pandemics from happening, is tricky.
"When you help to control things, or you prevent things from happening, people don't notice them, and of course, the long-term consequences of that are people become apathetic when you don't have a pandemic for a long time, so you lose political will," she says.
Still, one clear metric Mazet points to are the countries that used the PREDICT workforce to jump into action when COVID-19 first struck; they have seen dramatically better outcomes. And while the PREDICT project is coming to a close, it's been able to lay the groundwork to realize the vision Mazet was first tasked with over a decade ago.
"Thanks to PREDICT, we know that it is now possible to find almost all, if not all, the important viruses in the world ahead of them making people sick, which means we can actually be ready for them," she says.
"And the Global Virome Project, a new 10-year collaborative scientific initiative to discover unknown zoonotic viral threats, is taking that to scale—so PREDICT has a huge legacy."
"What we thought was a big project turned out to be a small pilot for a global effort that's going to be not a single entity or group pursuing it, but a whole global coalition," she says.
This is part of a series featuring Global Aggies – members of the UC Davis community who are living the Global Affairs mission: to inspire global curiosity, understanding, and engagement. Learn more about Global Aggies at UC Davis.
---
About Global Affairs at UC Davis
Global Affairs brings the world to UC Davis, welcoming more than 10,000 international students, scholars and leaders, and hosting programs that inspire global curiosity, understanding and engagement. Compelled by the valuable outcomes of thinking globally, we make transformative opportunities a reality by supporting the thousands of students and faculty learning and researching internationally—and by facilitating collaborations that tackle the world's most pressing challenges through more than 150 global partnerships.
Putting our vision of a UC Davis community that engages, thrives, and leads in this interconnected world into action, Global Affairs is in pursuit of an ambitious goal: Global Education for All.
Primary Category
Tags