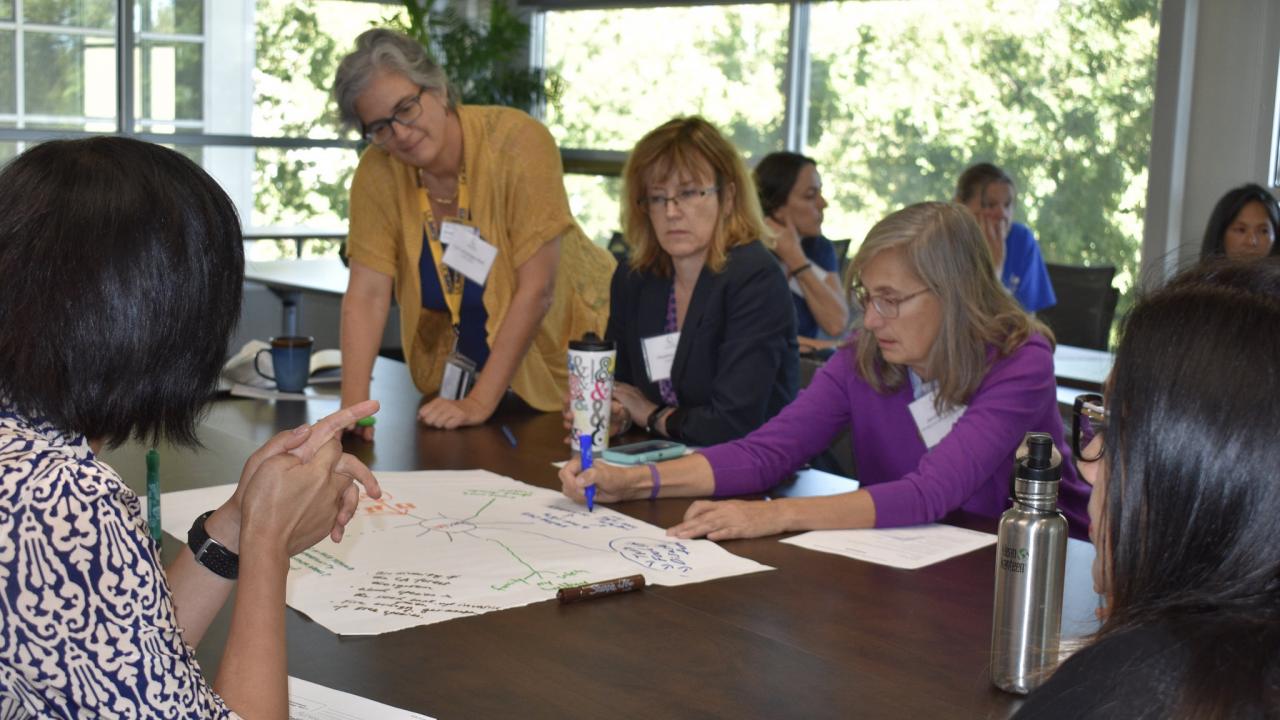 Dear colleagues,
I'm excited to report we just marked the mid-point of our inaugural Curriculum Enhancement Through Global Learning program with an interactive workshop on collaborative online international learning (COIL). Sixteen faculty members from ten UC Davis schools, colleges and units are participating in this curriculum enhancement opportunity, which supports our Global Education for All initiative. 
We are equally excited to announce that the second Curriculum Enhancement through Global Learning program will be offered during the 2019-20 academic year. Participants in our 2019-20 cohort, which will meet in the fall 2019 and winter 2020 quarters, will collectively and actively explore learning strategies to infuse their course materials, teaching techniques, and student experiences with theoretically grounded global learning content. Please be on the lookout for our call for applications in mid-March.
In the meantime, remember that our Faculty and Staff Ambassadors program is accepting applications on a rolling basis so that we can collaborate with you to build on existing partnerships and forge new ones during your planned international travel. Finally, I invite you to register for our International Connections Reception on March 7—we look forward to seeing you there as we celebrate international engagement at UC Davis. 
Best regards,

Joanna Regulska
Vice Provost and Associate Chancellor of Global Affairs
Professor of Gender, Sexuality and Women's Studies
University of California, Davis
Category