Call for Proposals: Seed Grants for Interdisciplinary Research Collaboration for Sustainability
Seed Grants for Interdisciplinary Research Collaboration for Sustainability Call for Proposals 
UC Davis and Pontificia Universidad Católica de Chile (UC|Chile) announce the 2023 call for proposals for Seed Grants for Interdisciplinary Research Collaboration for Sustainability (SGS). Building on the longstanding partnership between UC Davis and UC|Chile, this initiative will galvanize innovative and interdisciplinary research and education to help solve some of society's most pressing issues, with focus on foods systems, climate crises and resilience, emerging health threats, and just and inclusive societies. These topics are reflected in the 2030 Agenda for Sustainable Development and throughout the 17 Sustainable Development Goals (SDGs). The 2030 Agenda is a global commitment for sustainable development across three dimensions – economic, social and environmental – in a balanced and integrated manner. 
Purpose 
The Seed Grants for Interdisciplinary Research Collaboration for Sustainability (SGS) strive to spark long-term collaborations between faculty at UC Davis and UC|Chile to solve challenges of social and environmental sustainability; grants will be co-funded by both institutions in equal parts. These collaborations, anchored in research, should model interdisciplinary approaches and engage students, whenever possible, in creative educational opportunities. Projects are expected to include at least one faculty PI from each partner university and may bring together colleagues from the sciences, engineering, health, law, the social sciences, the humanities, the arts and other areas.  They may, when relevant, involve the collaboration and support of government agencies, community partners, industry, or non-governmental organizations. We also encourage applications that spark collaborations between UC Davis reserves, field stations and marine laboratories associated with UCNRS and UC|Chile Network of Research Centers and Field Stations (RCER). 
Proposals must address one of the following broad topical areas: 
Sustainable Foods Systems 
This topic focuses on the production, distribution, and consumption of food in a manner that is environmentally sustainable, socially responsible, and economically viable. Proposals in this area will emphasize, for example, the importance of reducing food waste; promoting sustainable farming practices; reducing the environmental impact of food production, food design, transportation, and consumption; or supporting a food system that sustains the health and well-being of people, biodiversity, and the planet. This topic may contribute to SDG 2: Zero Hunger, SDG 12: Responsible Consumption and Production and SDG 13: Climate Action, among others.  
Climate Crises and Resilience 
This topic refers to the ability of communities, ecosystems, and economies to withstand the impacts of climate change. It focuses on identifying and implementing strategies that help mitigate the effects of climate change, examples include addressing biodiversity, droughts, extreme weather events, food shortages, and migrations, among others. Proposals may focus on adaptation and mitigation efforts for resilience, such as improving infrastructure, protecting natural resources, adapting regulatory frameworks, and reducing greenhouse gas emissions. This topic may contribute to SDG 13: Climate Action, SDG 14: Life below Water and SDG 15: Life on Land, among others. 
Emerging Health Threats  
This topic refers to diseases and other health risks that are new or have recently increased in severity or frequency and that have generated health inequalities. It emphasizes the importance of understanding and addressing emerging health threats, such as pandemics, antibiotic resistance, environmental health hazards, and mental health and well-being. Proposals will demonstrate an interdisciplinary approach that may include surveillance, prevention, and treatment strategies, as well as policies and regulations to ensure the safety and well-being of individuals and communities, all of which are necessary to mitigate these threats. This topic may contribute to SDG 3: Good Health and Well-being, SDG 6: Clean Water and Sanitation and SDG 17: Partnerships for the Goals, among others. 
Just and Inclusive Societies 
The 2030 Agenda and the 17 SDGs reflect a global commitment to end poverty and hunger; combat inequalities build peaceful, just, and inclusive societies; protect human rights and promote gender equality and the empowerment of women and girls; and ensure the lasting protection of the planet and its natural resources. The Agenda is anchored in the principle of Leave No One Behind. Proposals may address issues such as income inequality, poverty, and social exclusion, as well as promoting social cohesion, diversity, and cultural identity, among others. This topic may align with SDG 1: No Poverty, SDG 4: Quality Education, SDG 5: Gender Equality, SDG 10: Reduced Inequalities, SDG 16: Peace, Justice, and Strong Institutions, among others. 
SGS encourages applications for proposals that: 
Contribute new knowledge to one of the four broad topical areas; 
Foster rich global research collaboration between UC Davis and UC|Chile that demonstrates the potential for impact on society and promise for continued collaboration between both institutions;  
Build new, interdisciplinary partnerships or expand existing partnerships between UC Davis and UC|Chile in innovative new directions; 
Demonstrate a clearly articulated connection to one or more of the UN SDGs; 
Integrate clearly concepts of diversity, equity, inclusion, and justice; 
Incorporate student engagement in meaningful and impactful ways. 
Application and Submission 
Application elements 
Each application must be submitted in English and consist of: 
A Google form with the following attachments: 

Up to one page of bibliographical references in a single pdf
[Optional] one page of up to four images in a single pdf
Eligibility 
The proposal should consist of an interdisciplinary research project tied to the focus areas of the call and must involve at least one PI from UC Davis and one PI from UC|Chile.  
UC Davis Academic Senate faculty members and Academic Federation faculty with PI status are eligible to apply. All UC|Chile regular faculty are eligible to apply. All UC Davis and UC|Chile locations are eligible. Faculty members are allowed to submit one proposal per cycle. 
Requesting Funds 
The 2023 UC Davis – UC|Chile Seed Grants for Interdisciplinary Research Collaboration for Sustainability aims to fund four interdisciplinary proposals with total funds ranging up to $20,000 per proposal. Funding provided is for work to be carried out over a period of up to two years. The timeline for funding will be from September 2023 – September 2025. SGS aims to grant one project for each area. 
Budget 
The budget of the proposal must follow existing UC Davis and UC|Chile policies, should include the following categories, and must be accompanied by a budget narrative (please see the budget sheet for an explanation of allowed and disallowed costs): 
Personnel 
Travel 
Operating costs 
Other costs 
Note: The budget is not subject to indirect costs. 
Deadline 
Submit a proposal by July 31, 2023.
Evaluation Criteria 
A diverse review committee composed of academics and administrators from UC Davis and UC|Chile will evaluate all proposals. In selecting proposals to be awarded, preference will be given to proposals that: 
Clearly articulate the project, its potential for high research value and the creation of new knowledge, and its potential for  long-term impact; 
Outline a timeline, budget and activities appropriate to and capable of forging a new line or significantly broadening an existing line of collaborative interdisciplinary and/or multidisciplinary research 
Integrate clearly concepts of diversity, equity, inclusion, and justice; 
Demonstrate a well-articulated connection to one or more of the UN SDGs; 
Incorporate students meaningfully into the research plan/process; 
Outline clearly plans for the dissemination of the research outcomes of the proposal and for future external funding applications related to the project. 
Final Report 
SGS recipients will be expected to submit a final report at the end of the award period. The final report will include information about the project's accomplishments and future plans (i.e., external funding received or applied for; new courses, publications, or manuscripts developed; conferences held with international partners, etc.). It will also account for how funds were expended. 
Contact Information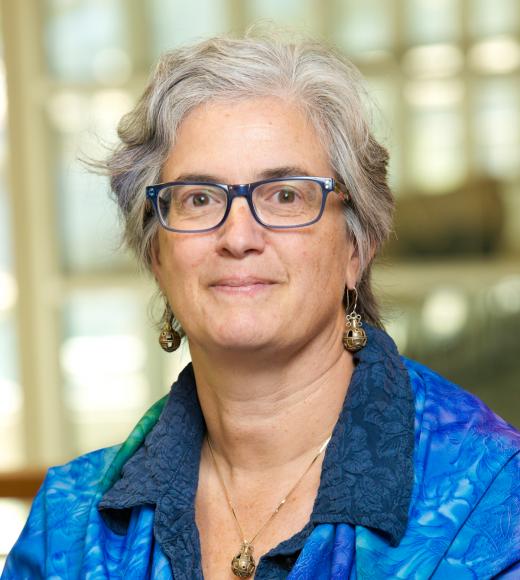 Elizabeth Langridge-Noti
Director of Faculty Engagement
Global Affairs
(530) 754-1617
elangridge@ucdavis.edu
Primary Category
Tags