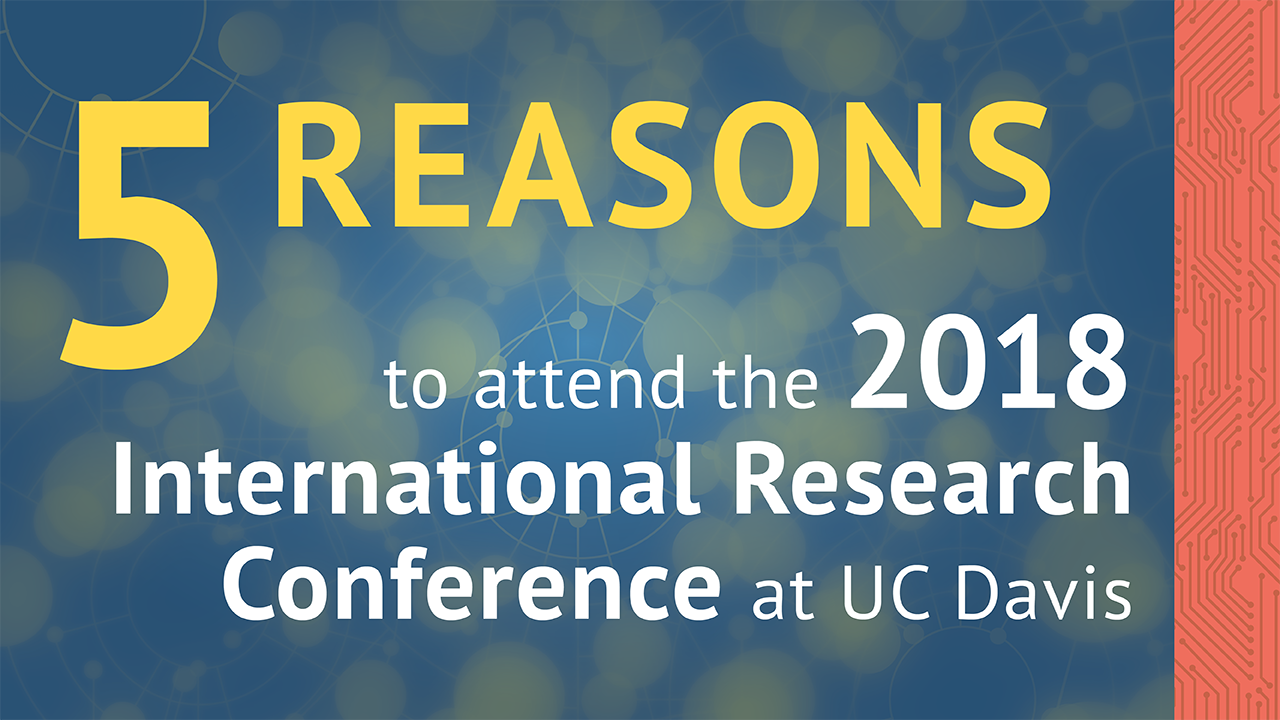 Five reasons to attend the 2018 International Research Conference at UC Davis
While the full value of the 2018 International Research Conference at UC Davis promises to be immeasurable, UC Davis Global Affairs wanted to take moment to highlight five tangible benefits that will come from attending the conference on September 17-18, 2018.
With the conference focusing on "Innovation Within Changing Political and Research Environments" attendees from around the world are sure to:
Gain valuable insight and practical knowledge on the new political and financial realities shaping research from around the world.
 

Develop constructive networks and effective partnerships across organizations for future international collaborations.
 

Learn from colleagues and speakers about their approach to interdisciplinary or transdisciplinary research.
 

Discuss new ways to educate the next generation of scientists conducting international research and learn more about their current needs and challenges.
 

Network with high-level colleagues from across the world on research strategies that meet global challenges.
To learn more or to register for this two-day conference, visit the 2018 International Research Conference at UC Davis webpage or email internationalconference@ucdavis.edu. 
---
About Global Affairs
Global Affairs brings the world to UC Davis, welcoming more than 8,400 international students, scholars and leaders, and hosting programs that inspire global curiosity, understanding and engagement. Compelled by the valuable outcomes of thinking globally, we make transformative opportunities a reality by supporting the thousands of students and faculty studying and researching internationally-and by facilitating collaborations that tackle the world's most pressing problems through more than 150 international partnerships.
Putting our vision of a UC Davis community that engages, thrives, and leads in this interconnected world into action, Global Affairs is now in pursuit of an ambitious goal: Global Education for All.
Category
Tags