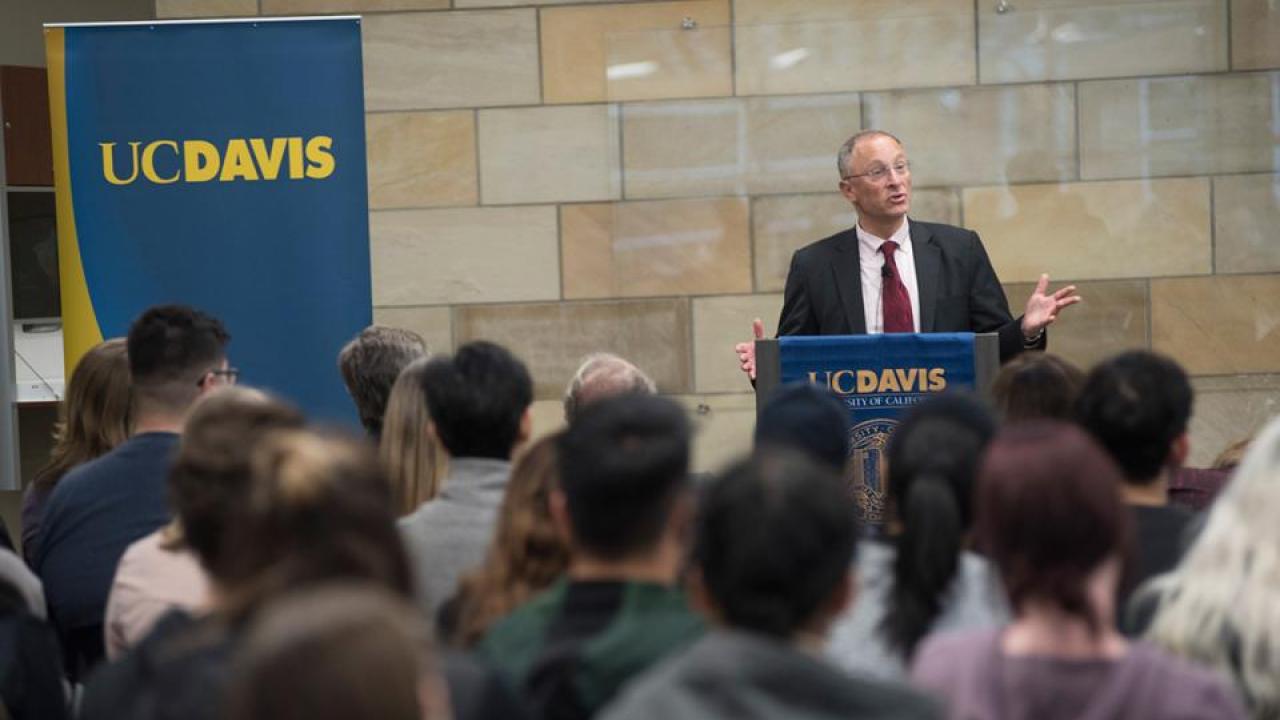 By Dateline Staff
"Scholar and student visas are expiring — how can the university help?
What is happening with applications from overseas for admission to graduate school in the fall? Can you you give assurance that decisions will be based purely on academic qualifications rather than nationality or religion — so that the current temporary atmosphere will not affect any admission decisions?
My fiancée's May 24 appointment for immigration has been canceled — what can I do?
What about students from China — is something going to happen to me?
These are examples of concerns raised by international students at "A Conversation About the Executive Order on Immigration," sponsored by the Office of Global Affairs and held last Thursday afternoon (Feb. 2) at the International Center. The forum drew a standing-room-only crowd, its size estimated at more than 250 people."
Read the full story at UC Davis News.
Category