Global Aggies: From Davis to Madrid to Washington D.C. He Goes
For Jorge Murillo, studying abroad in Spain was an immersive experience through and through. He researched Spanish neighborhoods, including the one he lived in. He ate Spanish dinners at far later hours than his stomach was used to. He cheered on Spanish soccer teams and drove by the very power plants and windmills he studied.
"Much of what I learned in the classes, I saw in real life," he says. "I lived in Old Madrid. A block away from my neighborhood of Lavapiés was a famous museum we visited for class. I was basically living in the history."
"I lived it."
Throughout Murillo's residence in Madrid, his research focused on all things Spain—its culture, language, government, even renewable energy sources. And during his Spanish language classes, students sharing his Mexican background got to experience the nuances of intercultural communication.
"There was some contrast and even culture shock with the way were speaking Spanish," he says. "My family's from Mexico, and a lot of us in the program are of that origin, so we were kind of shocked when we would get corrected on speech that we thought was proper. It was a really interesting experience!"
In addition to learning a "language within a language," Murillo also discovered what it's like to live as a Spaniard—with both experiences bolstering a sense of intercultural exchange.
"Living with a family is not like living with other college students; it's their home," he says. "We had a lot of conversations on the differences between my culture and my host mom's culture over dinner. The way they live is a lot different, which was cool to experience—and helped me become aware that the world outside of the U.S. is definitely not going to be what you're used to. It's a different way, but it's just as efficient."
Brain Music
Before his studies in Madrid, Murillo arrived at UC Davis by way of the California Community College system (Gavilan College)—bringing with him an incredible interest in how brains work, and how thinking happens.
"Right before I transferred, I realized I was interested in finding out what regions of the brain cause what behavior, what those regions are meant to do," he says. "I wanted to understand what causes behaviors on the inside. So I thought that cognitive science would be the best route to learn about what's happening inside the brain."
Given the interdisciplinary nature of the Department of Cognitive Science at UC Davis, Murillo got the chance to take courses in philosophy, psychology, computer science, linguistics, even physiological psychology, learning even more about the structure of the brain along the way—in addition to becoming an officer of the Data Science Club on campus.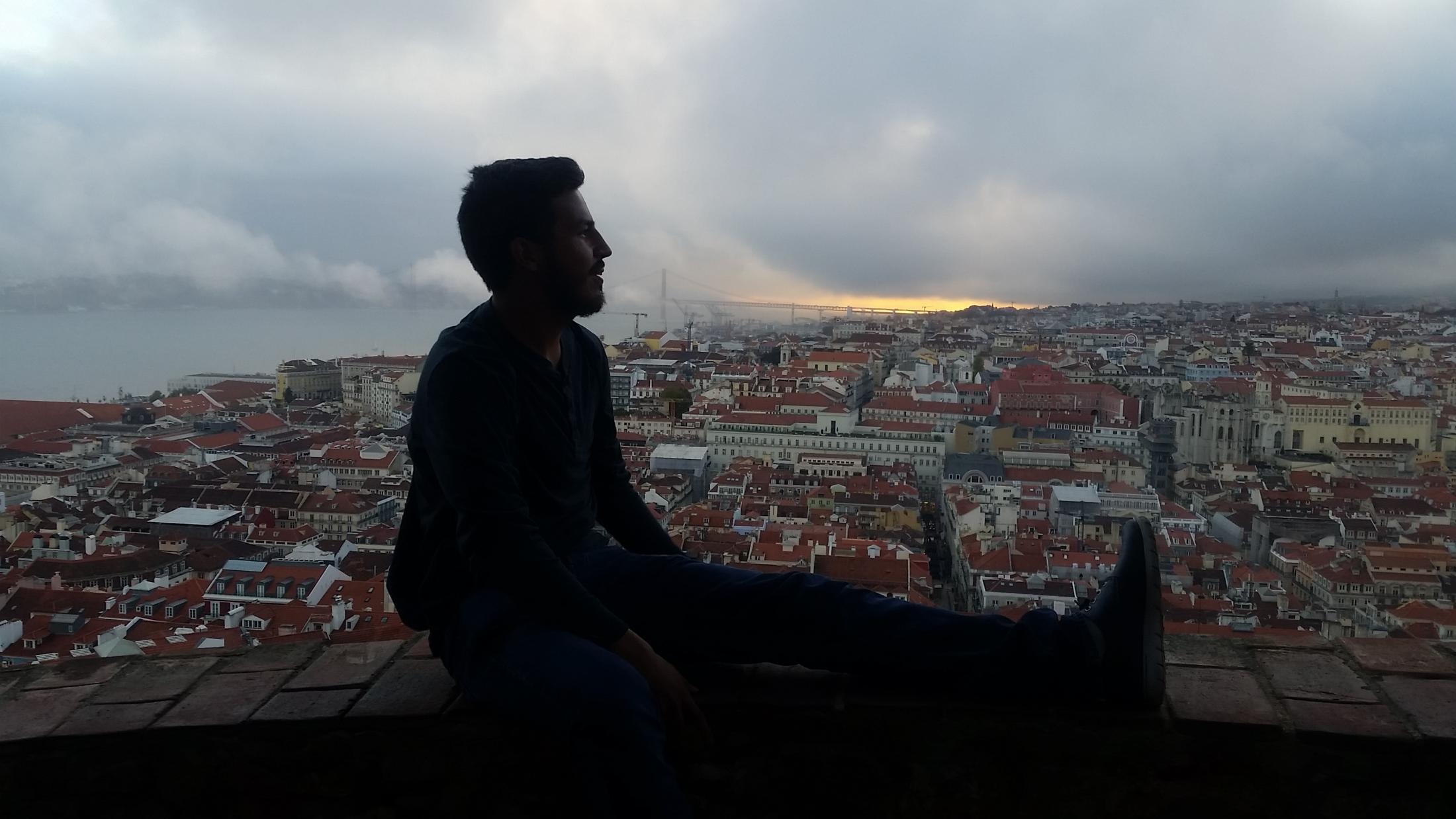 "Each of those departments look at human behavior and the brain itself, but through different lenses," he says.
During Murillo's study abroad experience in Madrid, he also spent time qualifying responses to cartoon-animated music videos for Janata Lab—part of the UC Davis Center for Mind and Brain—with this virtual research training helping boost his independent investigative skills through classifying and analyzing data.
"I categorized people's written responses of their memories for a specific video," he says. "For example, they would watch a music video that looked sort of like Looney Tunes or Mickey Mouse, old-fashioned cartoons with music going on in the background and no lyrics, just the sound of music. Then a week or two later, they would come back and just listen to the music and try to remember what happened in the video. Then I would categorize how well they remembered them."
Owing to Murillo's intercultural and interdisciplinary classroom and research experiences in Madrid and at the Center for Mind and Brain, he was soon able to secure a Summer Research Fellowship through the Office of Educational Opportunity and Enrichment Services.
"For this project, my mentor and I focused on musical experiences called earworms, or involuntary repetitive musical imagery," he says. "Earworms are those experiences I'm sure we all get, when you're just doing whatever, say studying or exercising or working on a task, and all a sudden a song pops up into your head. So we began researching whether those experiences affect the memory representation of that musical loop."
During the fellowship, Murillo spent countless hours focusing on the role the brain plays in these types of experiences, which is one of a handful of research topics he's keen to dive into once he begins a neuroscience Ph.D. program.
Innovation Meets Health
Years ago, Murillo's family launched an e-commerce company that imported cultural products from Mexico: items like indigenous crafts, leather belts, and huaraches, a.k.a. Mexican sandals. Since then, he has been fascinated by cross-cultural innovation, leading him to become a student ambassador for the Institute for Innovation and Entrepreneurship at UC Davis.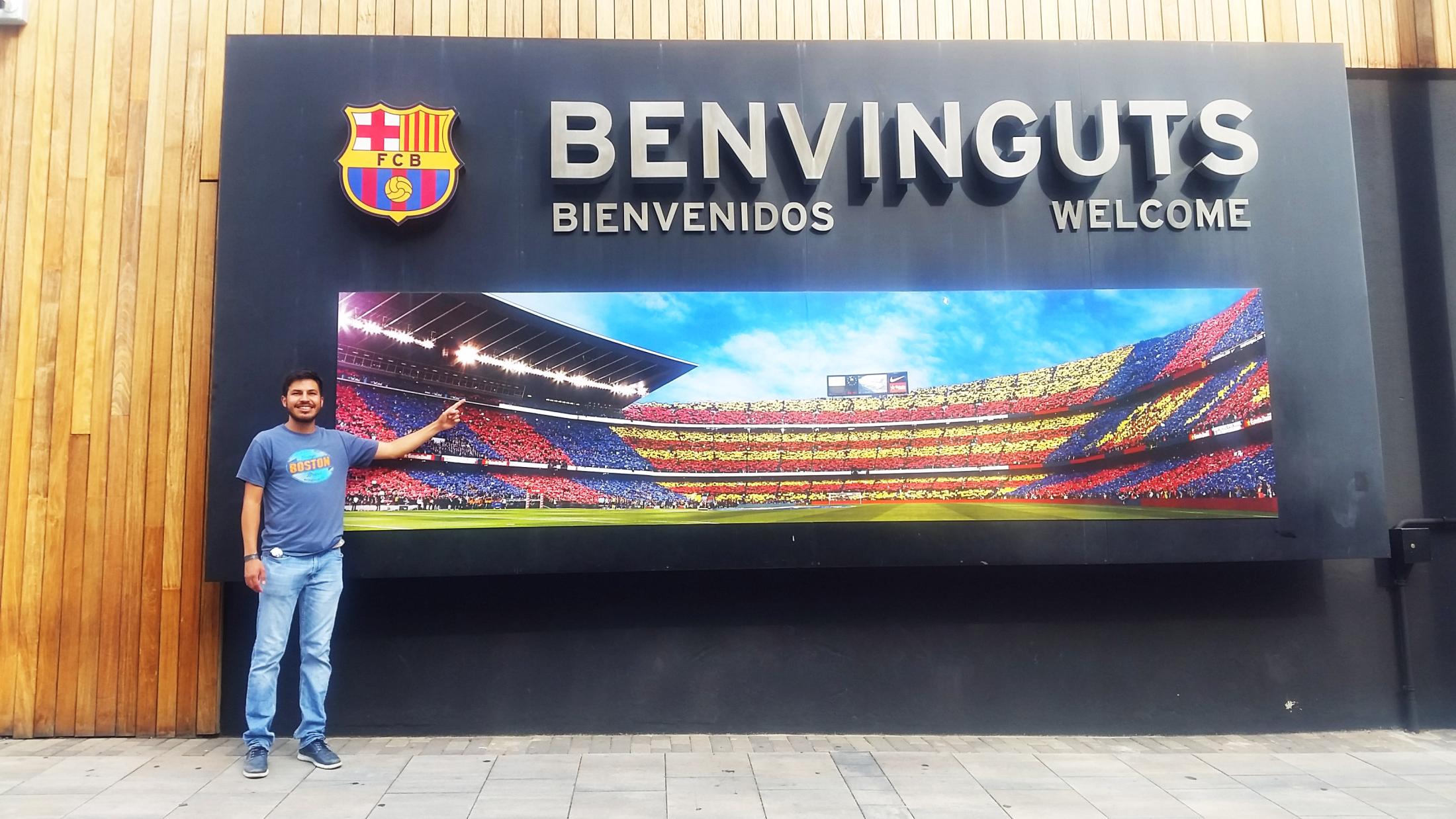 "From an international perspective, I have been really fascinated by startup culture," he says. "The position has given me exposure to the environment of entrepreneurship—from how people start a business simply out of an idea all the way to actually managing a well running company that eventually becomes a global corporation."
And by helping to organize the 2019 UC Davis Innovation + Entrepreneurship Conference, he also came into a role that expanded his knowledge of entrepreneurship and outreach, which he is carrying with him to his next collaborative research experience: a two-year fellowship with the National Institutes of Health in Washington, D.C., through its coveted Intramural Research Training Award for post-baccalaureate students.
"The great thing about the National Institutes of Health is that there's so much opportunity," says Murillo. "From seminars to workshops to the research itself, just being near the nation's capital has me looking forward to working in a top institute with a great research team, as well as being in an environment where the research is the priority."
This is part of a series featuring Global Aggies – members of the UC Davis community who are living the Global Affairs mission: to inspire global curiosity, understanding, and engagement. Learn more about Global Aggies at UC Davis. 
---
About Global Affairs at UC Davis
Global Affairs brings the world to UC Davis, welcoming more than 10,000 international students, scholars and leaders, and hosting programs that inspire global curiosity, understanding and engagement. Compelled by the valuable outcomes of thinking globally, we make transformative opportunities a reality by supporting the thousands of students and faculty learning and researching globally—and by facilitating collaborations that tackle the world's most pressing challenges through more than 150 global partnerships.
Putting our vision of a UC Davis community that engages, thrives, and leads in this interconnected world into action, Global Affairs is in pursuit of an ambitious goal: Global Education for All.
Primary Category
Tags