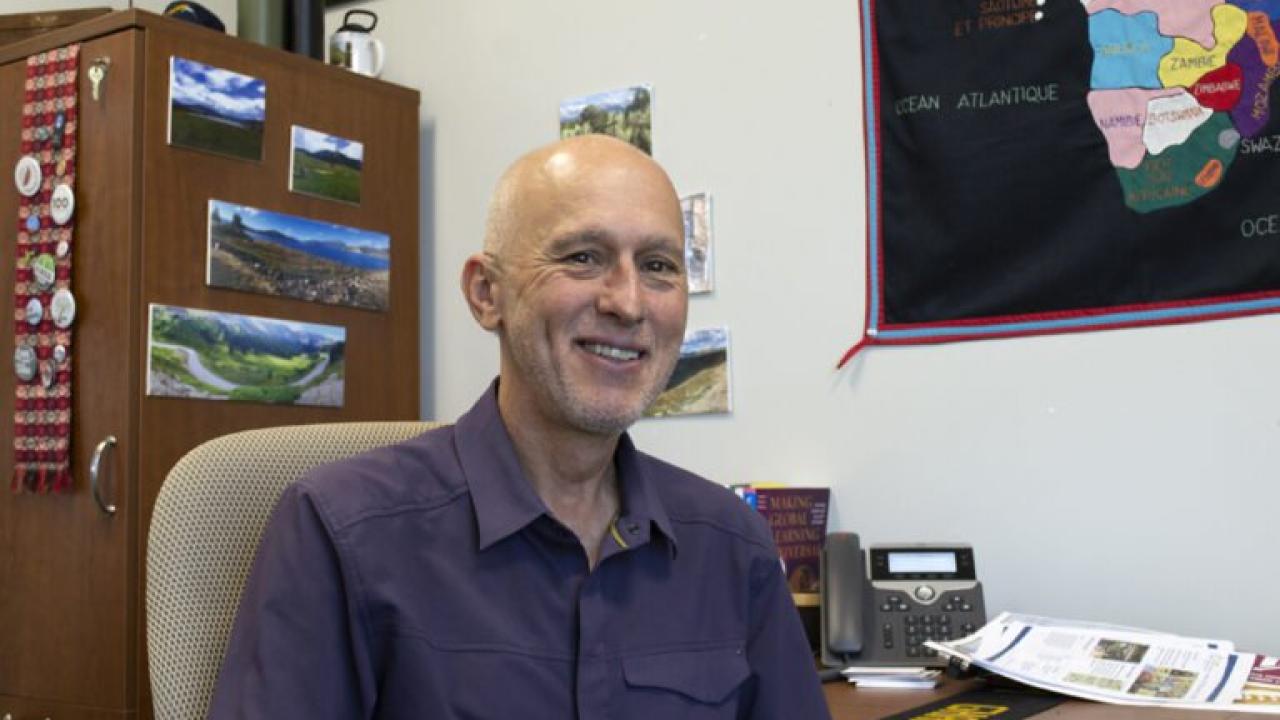 By Caleb Hampton, The Davis Enterprise
"As mayor of the city of Davis from 2016 through 2018, Robb Davis was tasked with guiding the city through a divisive and turbulent time in national politics that at times played out locally. As mayor, Davis approached that challenge by trying to "help people work together to solve problems," he said. It's a common thread that runs through his new work at UC Davis.
Since leaving City Hall, Davis has worked for UC Davis Global Affairs, stepping into a new position in fall 2019 as the campus's first director for intercultural programs. The position was created to help develop programs in line with UCD's Global Education for All initiative, which aims to equip students to graduate into a globally interconnected world as well as a globalized job market.
For example, Davis said, agricultural and food science students will be entering an industry influenced not just by hard science, but by international markets, tariffs, farmworker and labor issues and shipping.
"No matter what the student's field of study is, they're going out into very complex global systems," Davis said. One of the first steps in preparing students for that reality, he said, is getting them thinking about skills they might need to acquire outside the scope of their coursework.
"They're going out to operate within a complex system that's far beyond their discipline's ability to influence. How do they work in that system? What competencies do they need beyond their academic qualifications?"
To help students answer those questions, Davis is working with students, professors, staff and faculty to embed global learning opportunities in formal courses, in internships and in extracurricular opportunities, as well as other special programs offered on campus."
Read full article at The Davis Enterprise. 
Category
Tags