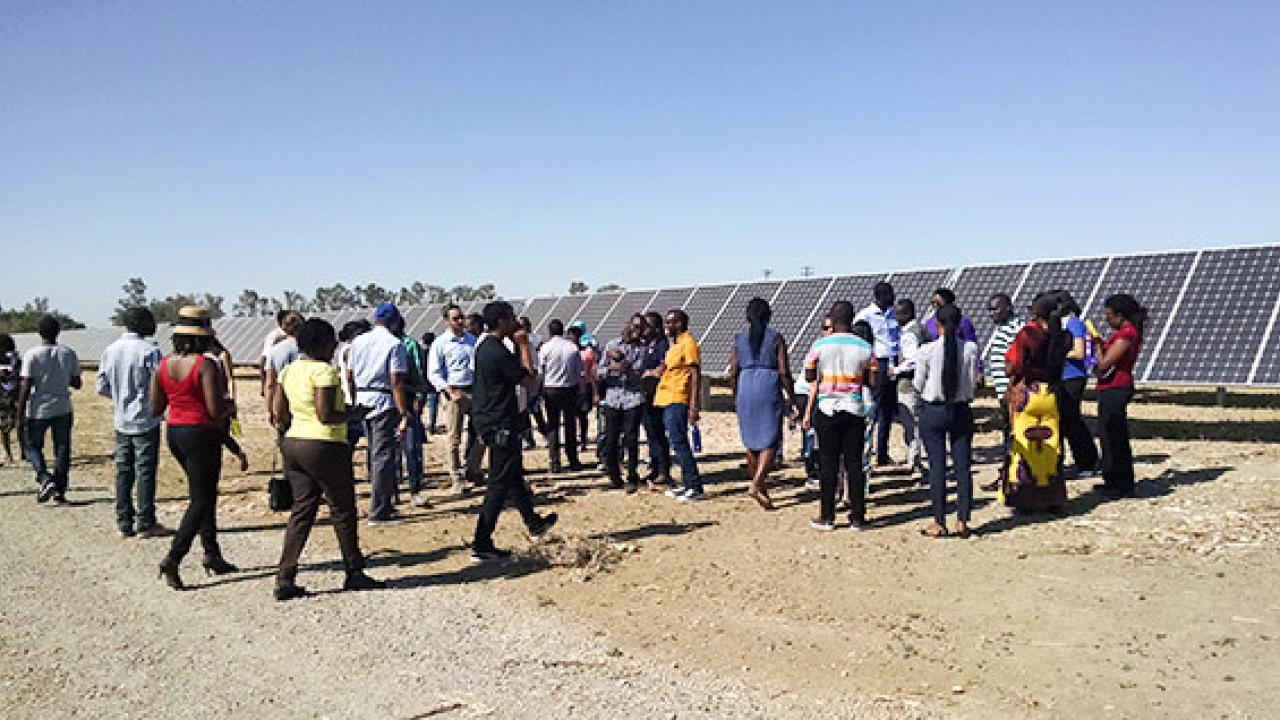 By Debra Kahn, E&E News
"DAVIS, Calif. -- At a solar array in this Sacramento Valley university town, two dozen of sub-Saharan Africa's brightest young minds are looking for answers to their energy challenges.
The 100-degree summer heat didn't deter Nolubabalo Kwayimani from quizzing a SunPower Corp. employee on the 16-megawatt solar system, which supplies the University of California campus here. Along with questions about the specifics of the technology and the costs, she and others wanted to know how it would work with their specific topographies."
Read more at E&E News.
Category
Tags