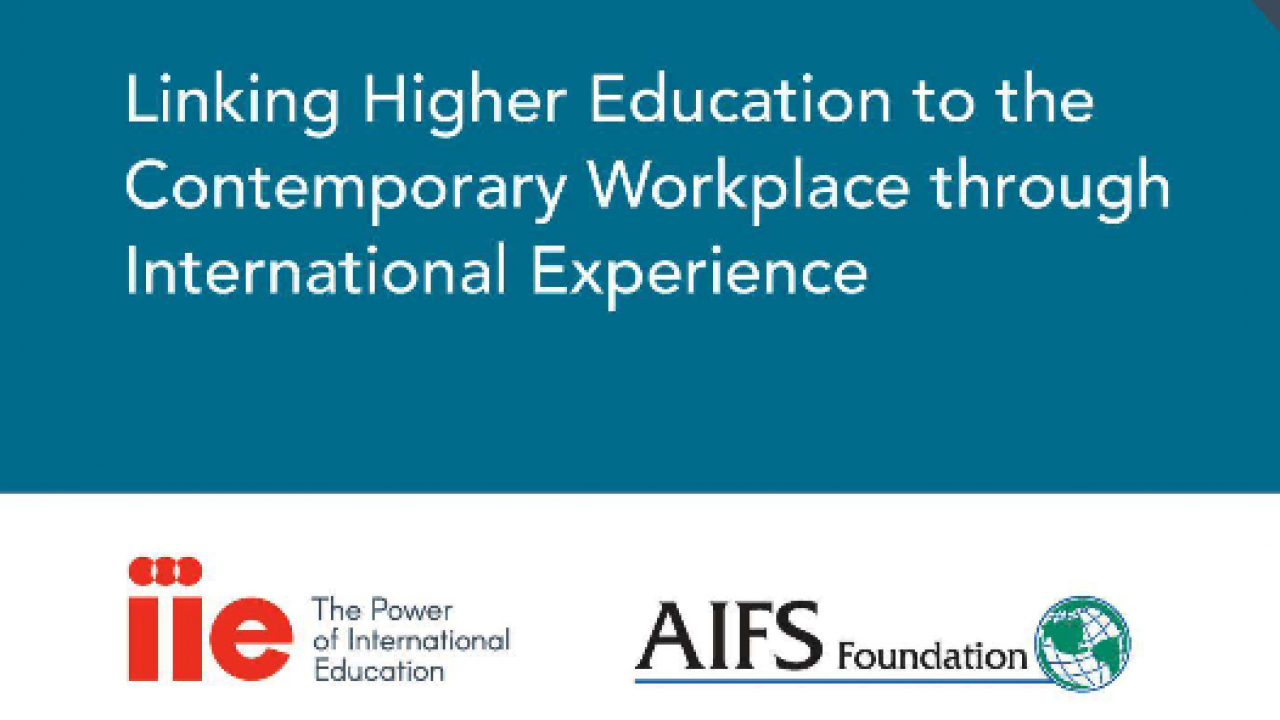 By IIE (Institute of International Education)
"In today's competitive economy, it takes more than a college degree to convince employers that graduates are ready for the workforce. Employers are looking for graduates who possess both technical knowledge and interpersonal skills, such as the ability to think critically, to work effectively as a member of a team, and to communicate across cultures. In this new, globalized era, study abroad has become one of the most powerful ways to prove to employers that graduates have the skills necessary to become valued members of the workforce. A growing body of research shows that there is a link not only between study abroad and improved graduation rates, but also study abroad and employability."
See the full paper and survey results at IIE (Institute of International Education).
Category
Tags