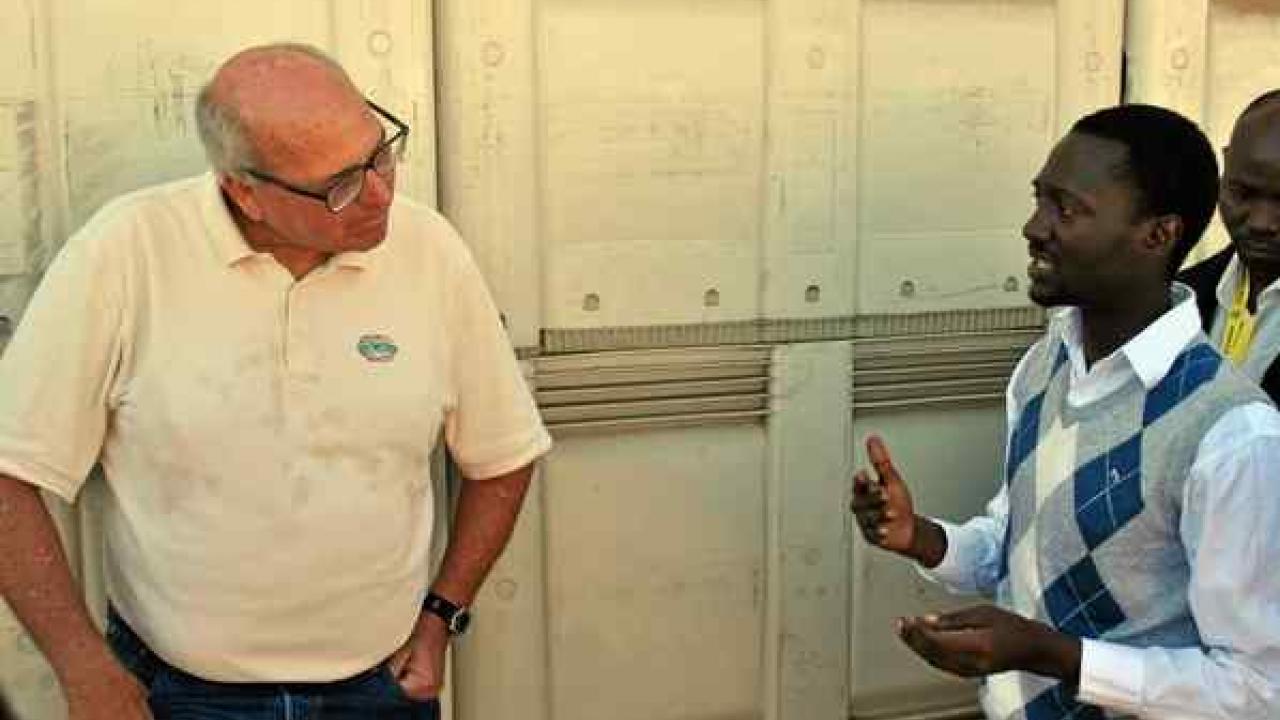 By Richard Bammer, Daily Democrat
"South African author Alan Paton in 1948 wrote "Cry, the Beloved Country," a story about a South African minister who goes in search of a wayward son who has been jailed for his part in a serious crime in Johannesburg.
Nearly 70 years later, perhaps a new novel, written by a new author, could be titled "Cry, the Beloved Continent," a story about Africa and the formidable problems that continue to plague most of its 1.2 billion people.
According to the World Economic Forum's "Survey on the Global Agenda 2015," Africa faces three major challenges: education and skills development; the building of sustainable governments; and the delivery of "hard infrastructure."
Hard infrastructure includes the delivery of electricity, especially to Africa's many utterly impoverished rural areas. How to begin to ease seemingly overwhelming energy challenges there is what brought 25 young Africans to Dixon Ridge Farms, a sprawling, 800-acre walnut-growing operation in Winters."
Read more at the Daily Democrat. 
Category
Tags