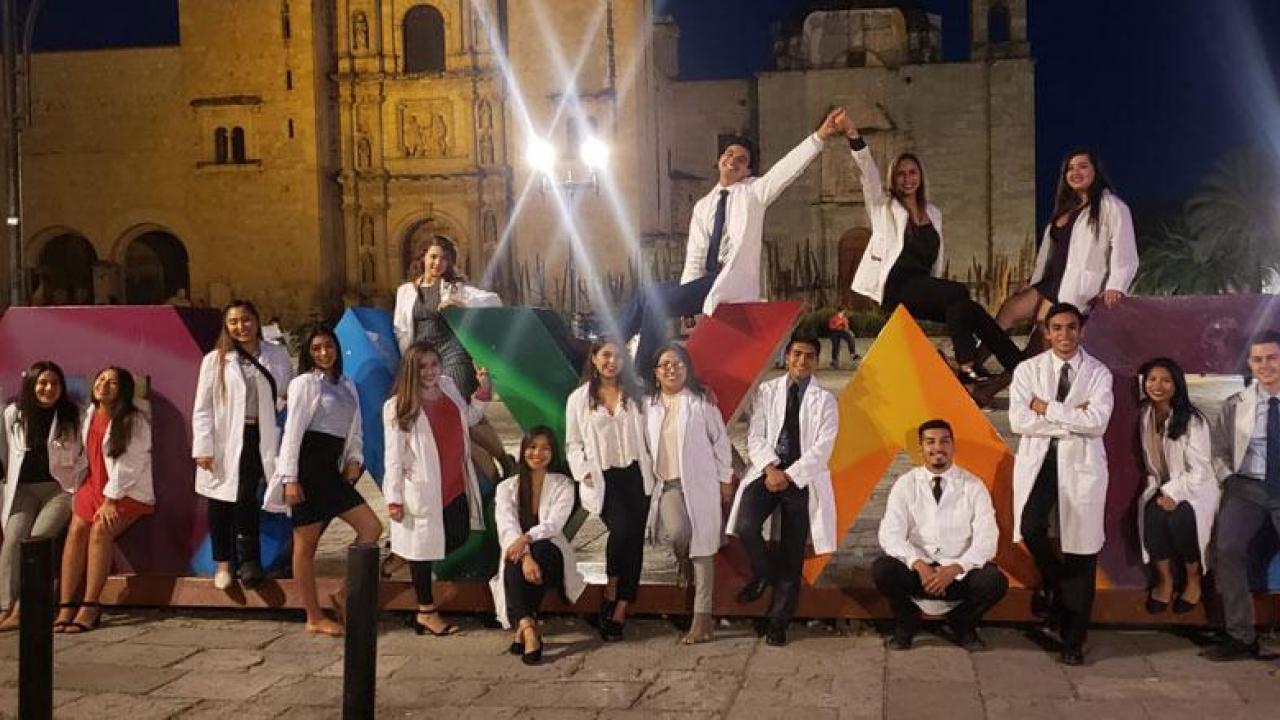 By Dateline Staff
"The Latinx Health Internship Program, a partnership between UC Davis Study Abroad (a unit of Global Affairs) and Child Health Family International, has been named "Diversity and Inclusion Champion" in international education for 2019.
The once-a-year, quarter-long program in Oaxaca, Mexico, enrolls up to 32 students for coursework and internships that provide the opportunity to learn about global health in a local context. In the internships, arranged by Child Health Family International, or CFHI, the students are non-clinician observers in rotations and other clinic activities — i.e., the students shadow the clinicians. CFHI is a nongovernmental organization (nonprofit, not affiliated with any government).
The "champion" title is from the Berkeley-based Diversity Abroad Network, a consortium of educational institutions, government agencies, and for-profit and nonprofit organizations, working to advance policies and practices in support of access, diversity, equity and inclusion in global education and exchanges."
Read the full story at UC Davis News.
Category
Tags