Life, Community, and Work in Africa During COVID-19, as Told by Mandela Washington Fellowship Alumni
We asked UC Davis Mandela Washington Fellowship alumni to tell us how they are handling the COVID-19 pandemic through their professional work, community service efforts, and personally from their homes in countries throughout Africa. Here in their own words, Ruth Mumba (Malawi, 2019), Winfred Mutinda (Kenya, 2019), Julius Magala (Uganda, 2017), Paubert Tsimanaoraty Mahatante (Madagascar, 2016), Wilsona Bumbenya Jalloh (Sierra Leone, 2018), and Paul Nkumbula (Zambia, 2016) share their experiences and inspiration.
---
Community, Hope, and Abundance in Times of COVID-19
At the turn of 2019, a new virus was making news in China. I thought it would be quickly contained and never reach Africa, let alone Malawi. Like the unfolding of a nightmare, the news carried updates on how far and wide the virus was spreading and many people started experiencing the effects of the pandemic. People were losing their lives, business seized, borders were closing, conferences and meetings were being postponed, and grants were being suspended.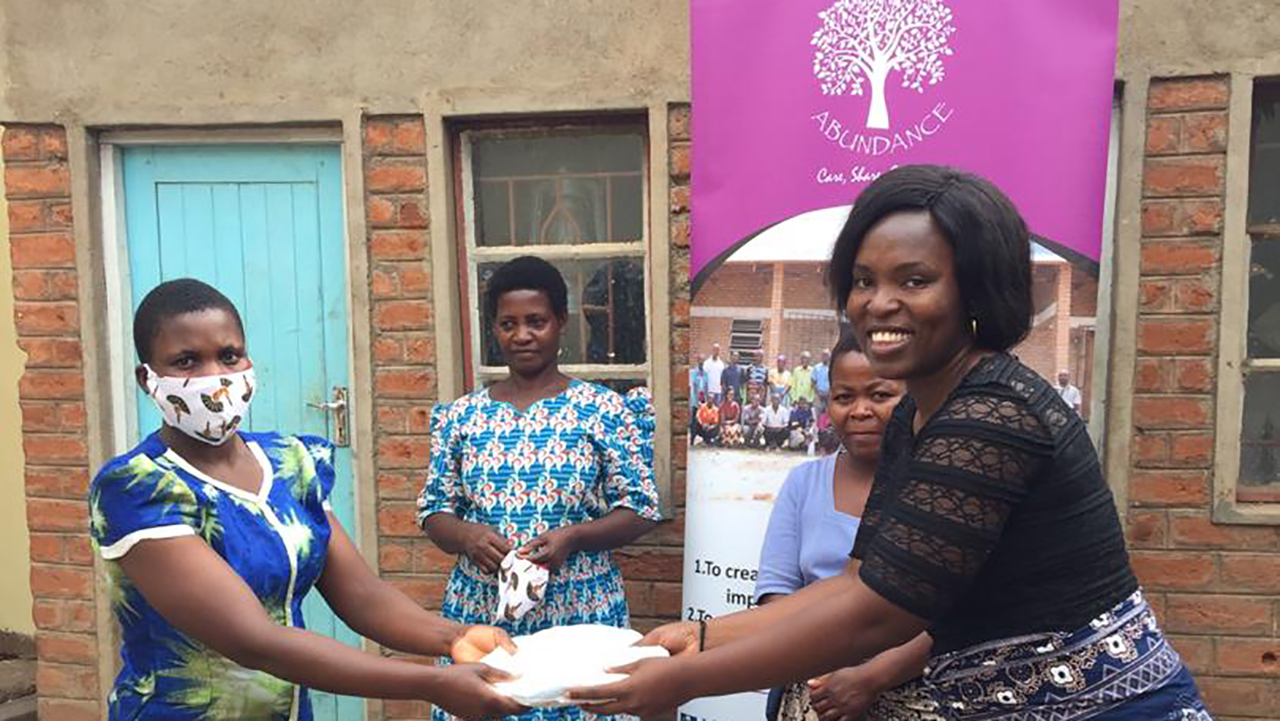 On March 20, the government of Malawi declared a state of emergency. Just like many other people around the world, I saw my plans changing before my eyes. Malawi had no recorded case by this time, but we knew that it was just a matter of time. The government, companies, and non-government organizations started encouraging employees to work from home, practice social distancing, wash hands, and sanitize surfaces as often as possible to avoid contracting and spreading COVID-19.
As a young leader in a developing country, I was thrown into the chaos of how my country would handle the pandemic and what role I could take. Apart from working as a civil servant for the government of Malawi at the Geological Survey, I am also dedicated to social causes and community work. I am the Director of Abundance Worldwide, a non-profit organization that thrives on the spirit of volunteerism. We work in southern Malawi in a district of Machinga, and with all the changes that were happening, I knew my community would need support in terms of information on COIVD-19, health, well-being, and sanitation.
With the backing of my team, I initiated a mask-making project that would see facemasks donated to the local health center in the village. This provides a simple solution to address the lack of personal protective equipment (PPE) that the healthcare system is grappling with.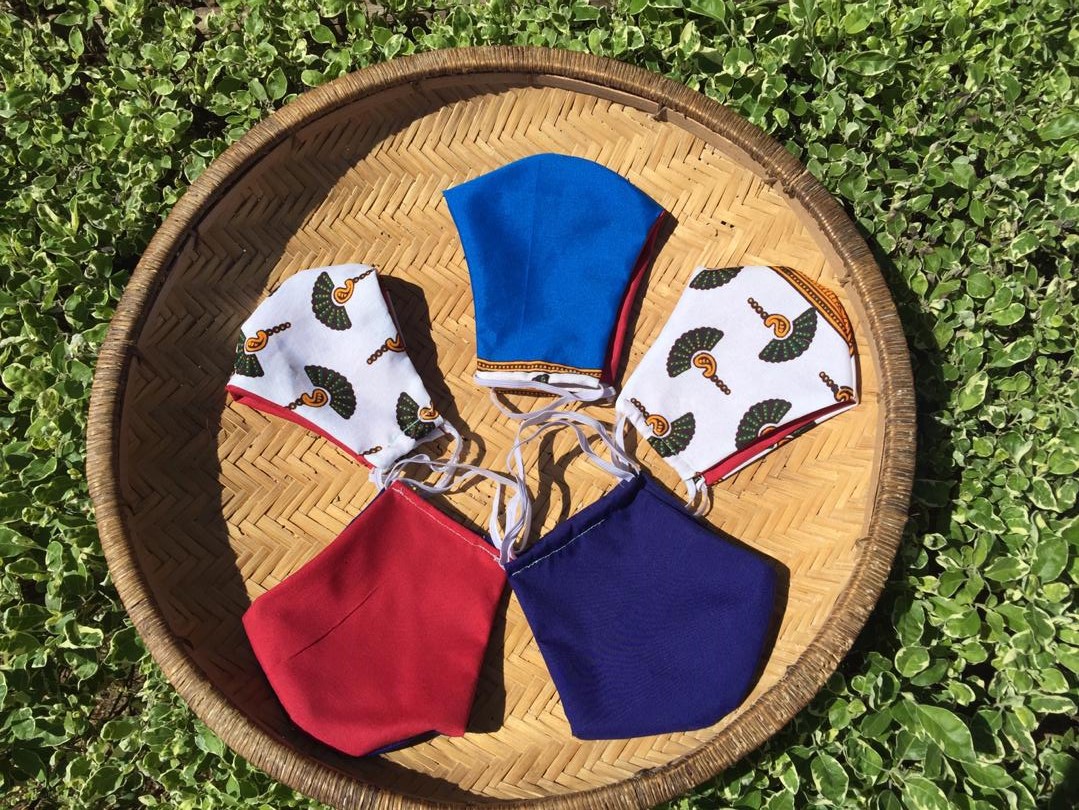 Abundance also recognized the importance of hygiene during this crisis and plans to support home soap making in the village in which we work. We are seeking funds for that as a sustainable income generation activity, which will have health benefits. Abundance believes in an integrated approach to development and working with multi-sectoral partners that assist in the development of the community. I am glad to play a part in these activities to respond to this global pandemic. I believe together, we can stop the pandemic.
---
My COVID-19 Experience Story: Do Not Waste the Crisis
The COVID-19 pandemic is a global crisis that calls for a global collective capacity response. In Kenya, just like in all the countries in the world, the pandemic has brought disruption to society and to the economy. However, the Kenyan government's response towards combating the pandemic has been commendable as well as the goodwill from the citizens to heed to the health regulations aimed at curbing the spread of the virus. Some of the measures that have been put in place to combat the spread are working from home, closing down public institutions (schools, universities, etc.), banning gatherings, cessation of movement in and out of hotspot counties, imposing a dusk-dawn curfew, as well as suspension of all international passenger flights. Social-distancing, washing of hands, sanitizing, and the wearing of masks have become the new normal.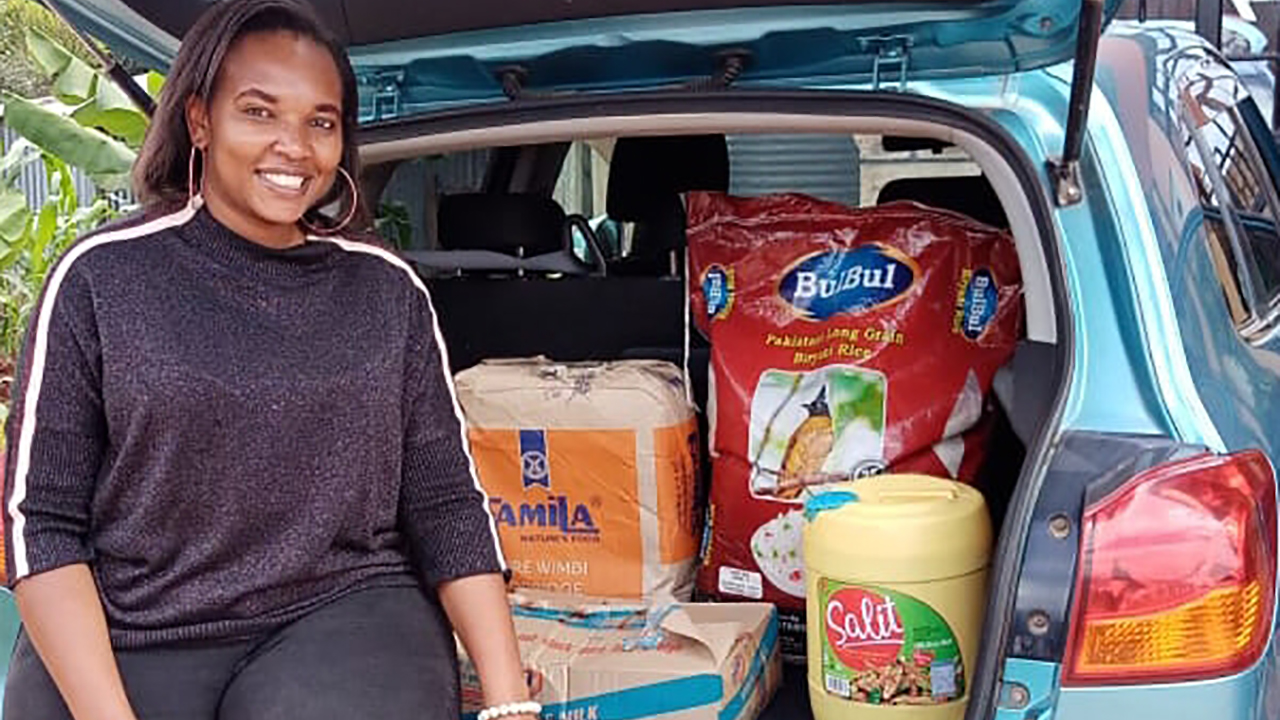 For me, I decided not to waste the crisis. Looking for the silver lining in the crisis and the power of positive thinking is what has enabled me to still embrace hope during this time.
I have taken this unprecedented time to do a personal audit, to work on my personal development as well as an opportunity for self-discovery. I spend most of my quarantine days reading inspirational books, home-schooling my seven-year-old daughter, upgrading various skills and knowledge in my areas of interest, working from home, leveraging on the power of technology, going for meditational jogs in the morning, and praying for better days ahead. This is a great time to embark on a self-development project!
Social-distancing is also an opportunity to lead from a distance, hence being part of the solution. The "Blessed to Bless" community initiative with the support of well-wishers is reaching out to needy families in the neighborhood to give them a "Package of Hope". Having a meal on the table is one of the most pressing human needs during this period. Additionally, I am hosting a weekly Facebook Live COVID-19 conversation to feature initiative driven Mandela Washington Fellowship and YALI Regional Leadership Centers' alumni. The conversations are aimed at leveraging on social media to inspire, inform, and analyze the situation and the potential impact of the pandemic. From May 1 through May 3, I participated in the MIT COVID-19 Africa Challenge aimed at leveraging on the power of teamwork to build solutions for Africa in the COVID-19 crisis. My team deliberated on feasible solutions for Energizing Healthcare Facilities in Africa.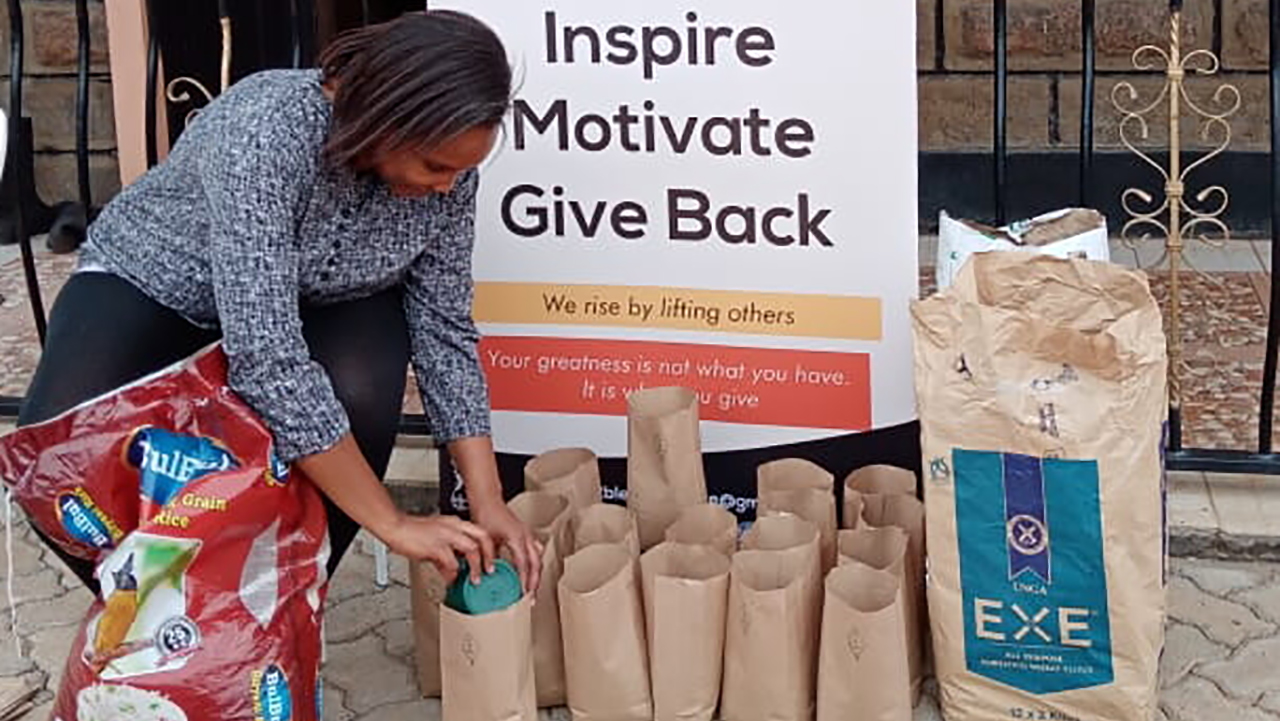 Each crisis is an opportunity to learn lessons too. COVID-19 is a societal reminder of the importance of embracing and appreciating our social nature as humanity. It is also a clear depiction that diseases know no borders!
---
Supporting Business Resilience and Continuity Amid the Uncertain Times of COVID- 19
Uganda announced its first case of COVID- 19 on March 21, and at the time of writing this story, 281 cases have been confirmed with 69 recoveries and no fatalities. At that time, the Government of Uganda announced a lockdown, and, life since has been a rollercoaster.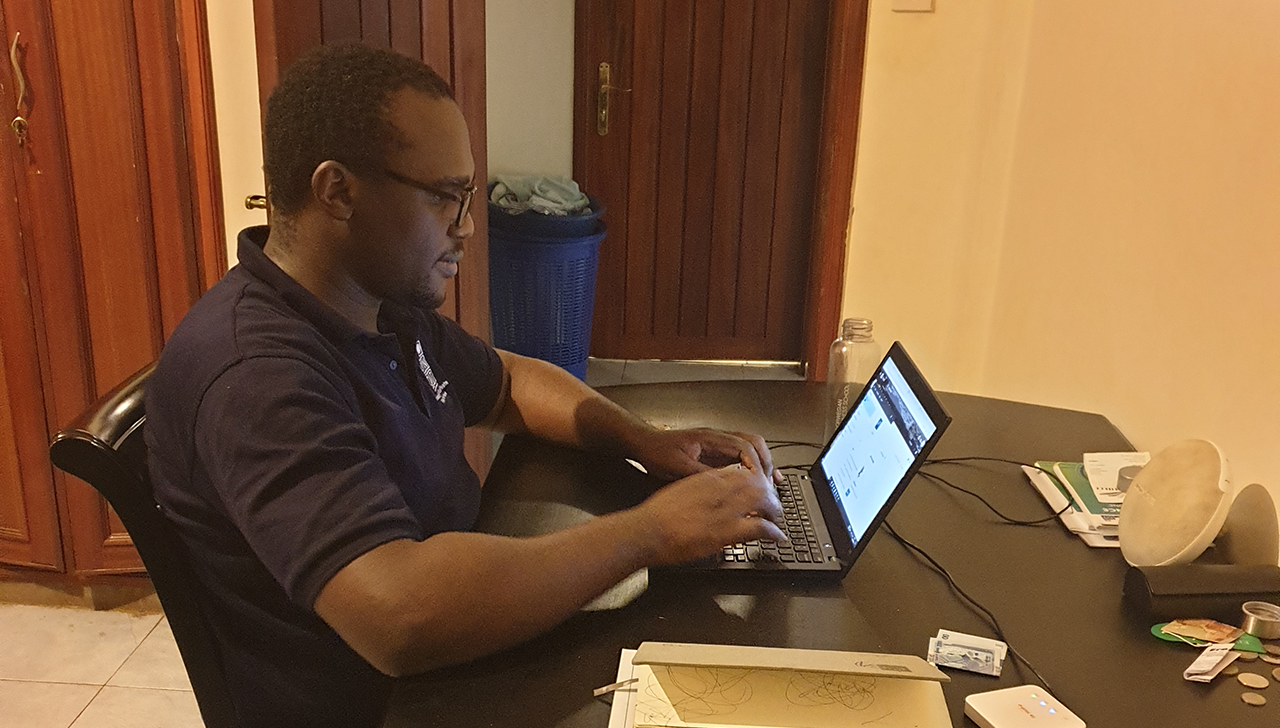 Work as we know it changed. Our homes became offices, and online apps such as Zoom and Skype are the most common ways to keep in touch with colleagues and business partners. Day-to-day activities are filled with keeping up with new information and statistics on COVID-19, and online meetings to plan and support businesses and communities as they cope with the effects of COVID-19 and its preventive measures.
The ban of transport, public gatherings, and closure of non-essential businesses in order to contain the spread of COVID- 19 and protect peoples' lives has impacted the economy, people's livelihoods, and business. As a result, the Ministry of Finance, Planning and Economic Development revised the country's GDP growth rate from 6% to about 5.2%.
Businesses report a reduction in revenues, liquidity constraints, and job loss. According to the United Nations Capital Development Fund (UNCDF) Business Impact Survey, an estimated 4.4 million informal sector workers are projected to see their earnings fall below the poverty line or totally dry up.
Through the CleanStart program, UNCDF is supporting 22 clean energy businesses to build resilience, stabilize operations, and recover from the shock of COVID- 19. In these challenging and uncertain times, UNCDF took action to protect its existing portfolio of investments from the effects of this pandemic. These moves are aimed at building business resilience, protecting existing liquidities, and reducing the financial burden of partners to help maintain jobs and local economic activity. UNCDF provides business advisory services to create business continuity plans, improve financial resilience, and increase workforce engagement using online tools. UNCDF also rescheduled loan payments, provided conditional retroactive interest waivers, and short-term bridge finance to fill in the liquidity gap from reduced revenues, and invested in SafeBoda—an eCommerce platform for home delivery services to create jobs and access to essential products and services during the lockdown.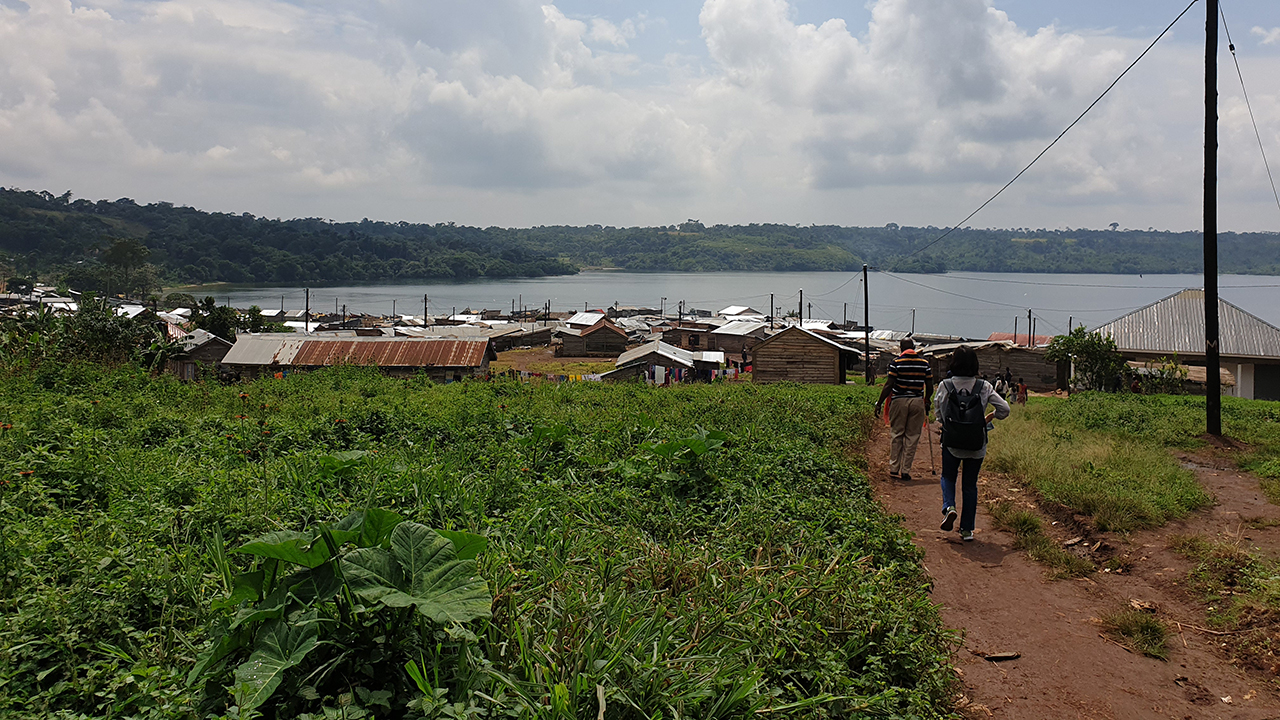 In partnership with Ministry of Trade, Industry and Cooperatives, Makerere University, Uganda Revenue Authority, and with support of the European Union, UNCDF also published a business impact survey of Uganda enterprises to establish the actual and expected impact of COVID-19 on their business operations, and provide feedback for the development of policy recommendations and a business relief and recovery package to alleviate the negative effects of the pandemic on the private sector in an effort to accelerate economic recovery.
---
Maintaining Focus, Staying the Course in the Face of a Global Pandemic
Paubert Tsimanaoraty Mahatante (Madagascar, 2016)
I am an Associate Professor at the University of Toliara Madagascar by profession. I am soon 39 years old, married with two children (soon three), and a marine biologist. COVID-19 badly hit Madagascar, as losing compatriots is terrible. Currently, Madagascar has recorded 790 positive cases and six deaths since March 20. The government has decreed partial lockdown, but the situation is getting worse since poverty threatens to kill more people than COVID-19. Madagascar is far to respond to the basic needs of the 25 million people on which 75% live on less than USD $1.90 per day, in purchasing power parity, according to World Bank. Now, the government has deployed thousands of militaries to control people's movement and restore peace.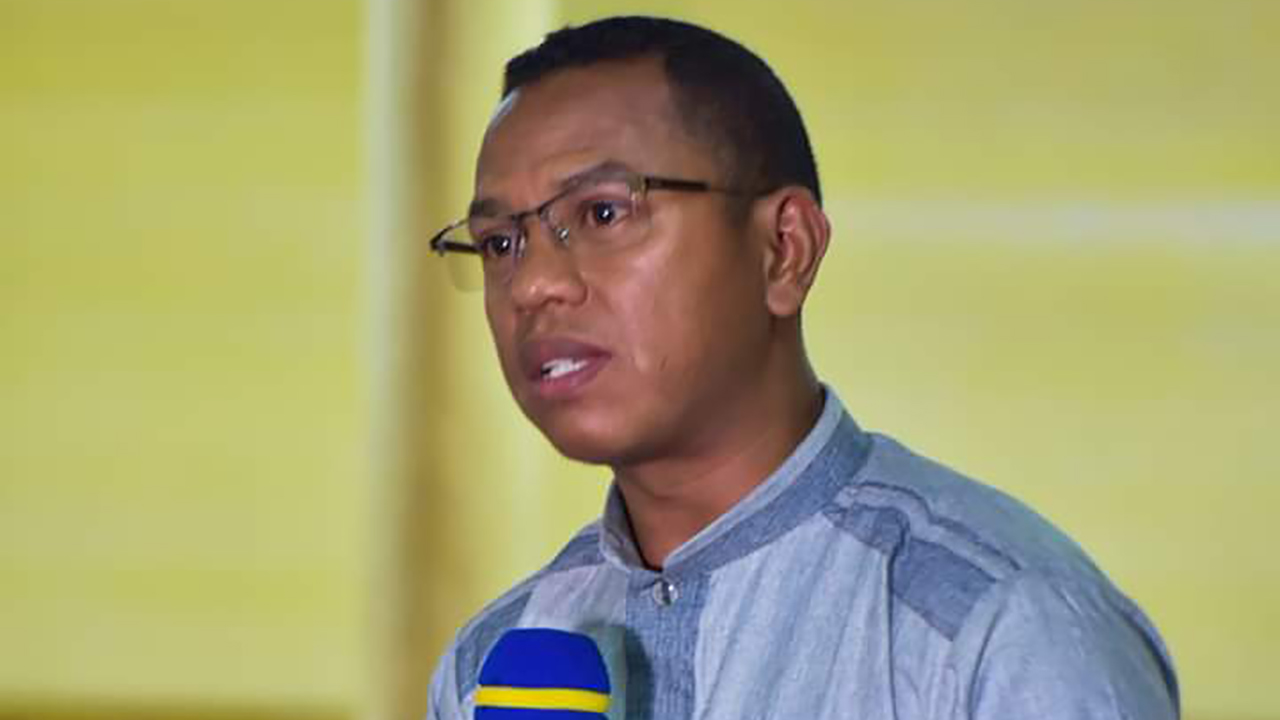 Regarding my work, in Toliara town, I can freely go to the office at my risk, but as we are in partial lockdown, schools and universities are closed, among others. Several weeks ago, the higher education ministry suggested organizing online courses and other forms of class teaching without any physical contact with the students.
Theoretically, it was feasible, but in practice, it was not as most of the students do not have means to access the internet and provide computers and most of them have gone home to stay with their parents during this uncertain time.
Lecturing is not possible at this time and most of my colleagues suggest undertaking research that does not require movement. While this is a good suggestion, it doesn't resolve the insecurity and uncertainty one feels when one hears about what is going on outside at local, regional, and international levels.
Currently, I take part in many teleconferences that are organized by the African Union in response to COVID-19 regarding animal health and fisheries, as I am an expert on the sector. I am also writing articles on migrant fishers in Madagascar using available information and that does not require any movement, and patiently awaiting responses to questionnaires sent to stakeholders to collect additional data. I am also contributing to the development of a document on the human rights concerns of the small scale fishers (SSF), fish workers, and fishing communities in Kenya and Madagascar in collaboration with the Danish Institute for Human Rights (DIHR).
I hope the effect of COVID-19 will be resolved soon as some countries have done successfully, and that life will return to normal. I look forward to resuming my research and teaching duties with some possible adjustments for prevention. I stay hopeful and very positive that mankind will overcome this situation!
---
Applying the Lessons of Ebola to Help Spread Awareness of COVID-19
Wilsona Bumbenya Jalloh (Sierra Leone, 2018)
Sierra Leone was the last of the Mano River Union countries to record a case of COIVD-19 on March 31. At the time of this report, Sierra Leone has recorded  721 cases and 40 deaths. Of the 426 cases, 241 have recovered with a total of 1,939 contacts in quarantine. These contacts are linked to confirmed cases. A State of Emergency was declared in April followed by an indefinite restriction on inter-district movement. We've also had two nationwide lockdowns, each lasting for a period of three days.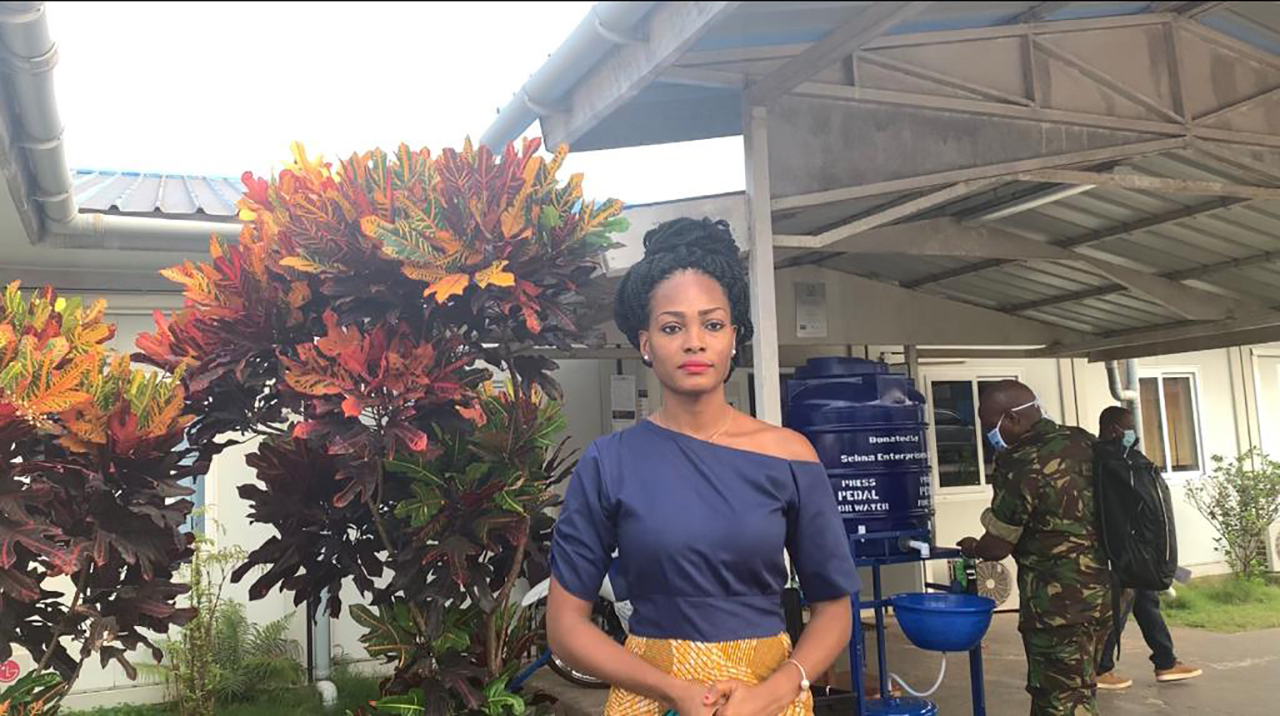 Working with Tony Blair Institute for Global Change (TBI), Directorate of Science Technology and Innovation (DSTI), government and partners, we have set up systems to enhance information sharing and communication among the different pillars. I helped to harmonize the data on travelers in quarantine and contacts of confirmed cases, ensuring symptomatic contacts are tested in a timely manner and that all in quarantine are tested at the end of their 14-day period before discharge. We are working on developing a tool that will track the services provided to contacts in quarantine, such as food, security presence, follow-up checks, etc., as a remedy to numerous complaints coming from contacts in quarantine.
Sierra Leone's experience of fighting Ebola has been quite instrumental in setting up structures given that Ebola and COVID-19 share some similarities.
However, there is a defining difference: asymptomatic patients. With a national literacy rate of less than 40%, this factor of asymptomatic patients poses the biggest challenge to our communities. Sierra Leoneans struggle to grasp how they could test positive when they show no signs of the disease. Some communities have interpreted this as a conspiracy theory. It has left some either not trusting the government or being less accepting of the realities of the virus and carrying on with their normal lives.
The leadership of the response continues to improve its social mobilization strategy to ensure the right messages are transmitted even to the most remote communities. It may be a long fight but given the resilience of our nation, we will get there eventually. Indeed COVID-19 has redefined our lives, but it's entirely up to us to decide how we move from here.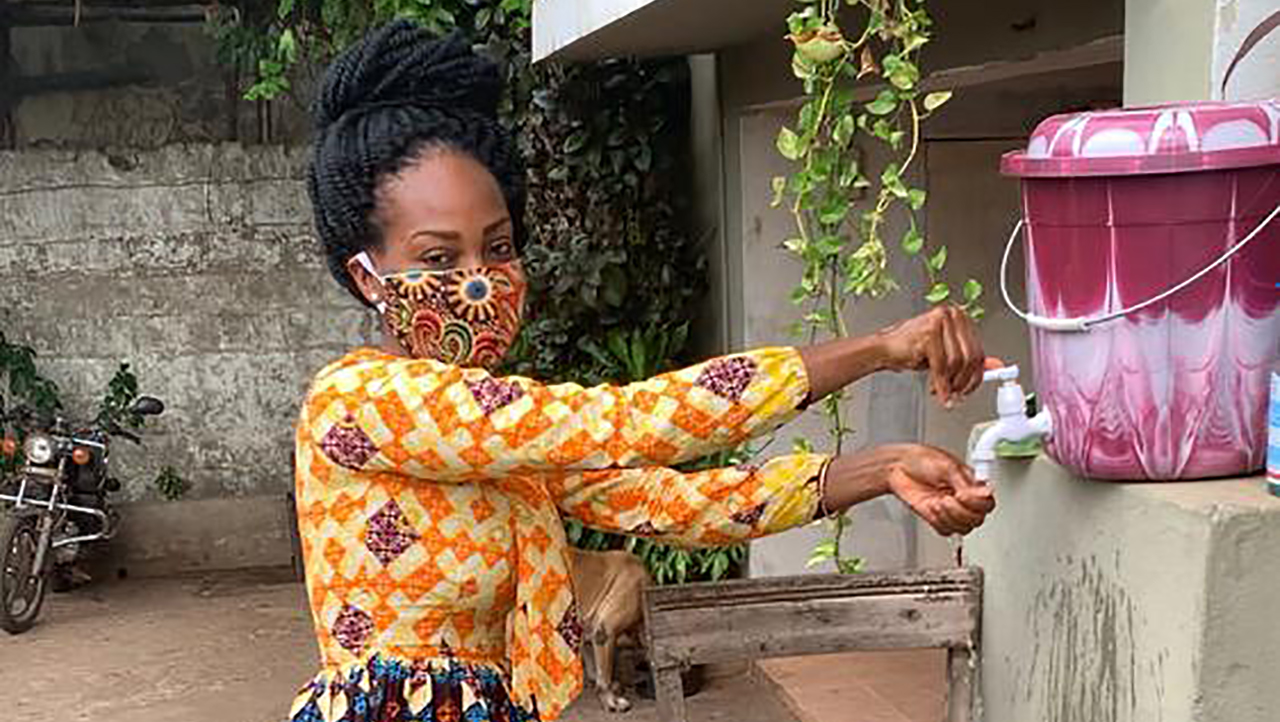 I've decided to use my experience and numerous leadership trainings, including the one I got from my time as a 2018 Mandela Washington Fellow at UC Davis to contribute towards the response in my country while learning and growing. No matter what you do, take leadership, see life through a positive perspective, and remember that we always have a choice no matter what life throws at us. My advice is, be a part of the fight even if it's through adhering to the restrictions in your country or community and be the change you want to see.
---
The Changing Plans of 2020 Amid COVID-19 in Zambia
Coming from a background of living and working in a remote area of Zambia, my work life is centered on providing solar services to over 450 rural households in a small village called Mpanta. Our work also includes providing better social benefits such as clean water, income generation activities, and many other social opportunities to my community. All this came under threat as a result of the COVID-19 pandemic.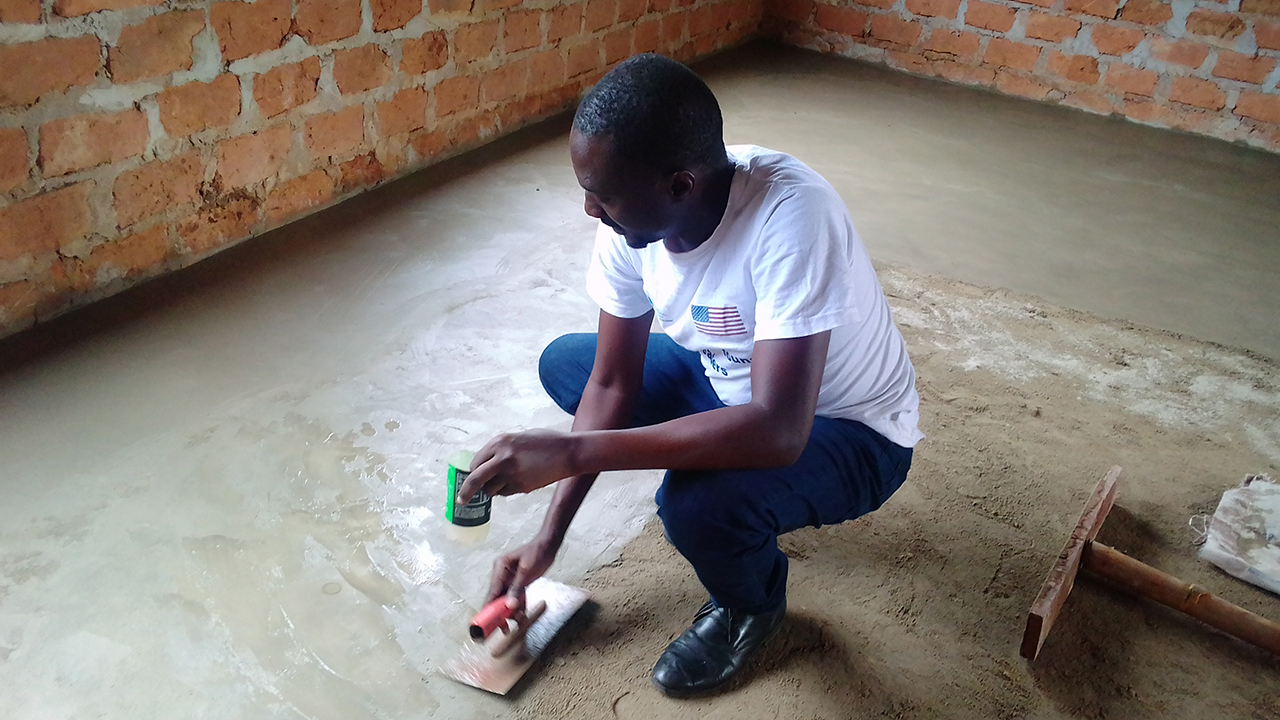 My year started with ambitions to reach greater heights with an assurance that it would be a great year seeing how hard we worked in 2019. Being an Alumni secretary of the Zambia United States Association (ZUSA) of the Luapula Chapter, I was given a mammoth task to organize a series of community service activities together with my fellow members dotted all over the Northern region of Zambia. In February, we planned a Youth Dialogue meeting in Mansa District and community service in Samfya District to support the construction of one of the Primary Schools there that was having challenges mobilizing resources to have it completed.
We hosted the community service activity, but our work hosting the Youth Dialogue meeting stopped after a series of gassing incidences occurred around the country in which community members were attacked by unknown terrorists throwing poisonous substances in homes, using clinical syringes to draw out blood from victims' bodies. This incident brought fear around the country and a state of emergency was announced in mid-February. Just as the gassing situation was contained, here came the sad news of a rise in cases of COVID-19 around the world with Zambia recording its first case on March 18.
Soon after the announcement of the first cases, our alumni Association rescheduled programming by organizing a series of online sensitization as well as radio interviews to sensitize our communities and provide awareness about the pandemic and how people should protect themselves.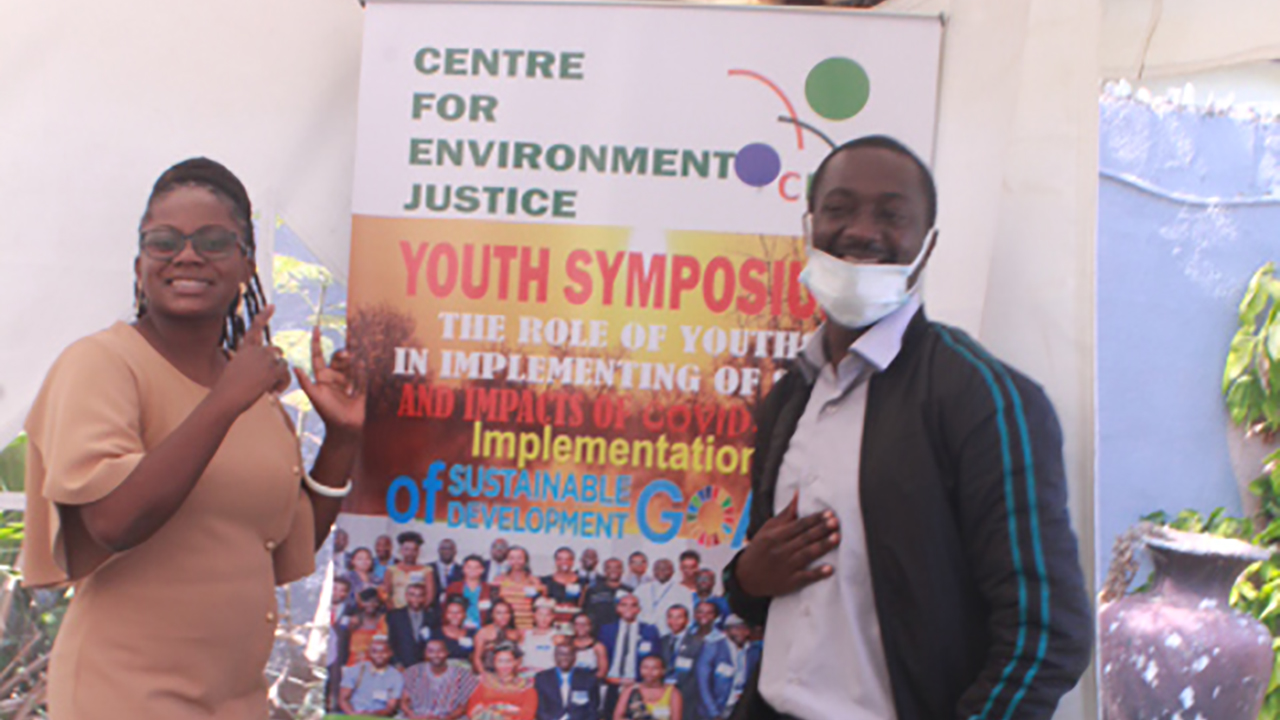 Looking at how the pandemic negatively impacted the country, civil society groups and youth-led organizations gathered ideas on how best to address the impacts in the country. Earlier this month, in Zambia's capital Lusaka, a Civil Society Symposium and Youth Symposium were held to come up with resolutions of how to live and work in the new normal. The meetings were coupled with a series of messages on radio, social media, and in print media on the measures that stakeholders and the community should take to remain relevant amidst the pandemic.
Although COVID-19 remains a threat to business, health, and social wellbeing, it surely has taught us that life really matters the most because it is the one thing we don't want to lose and must protect it at all costs.
Yes, we have lost our businesses, our jobs, our lifestyle, and our dear loved ones, but we have not lost our tomorrow's better days to bounce back and be more connected to each other.
Today, let us look at this pandemic as an opportunity to have a different mindset to how we relate with others and challenges that may come our way. It's a new normal, but all in all, we still remain the same, good loving people of the earth looking for a better way to live our lives. We shall live and get through this together for the better.
---
About Global Affairs at UC Davis
Global Affairs
brings the world to UC Davis, welcoming more than 10,000 international students, scholars and leaders, and hosting programs that inspire global curiosity, understanding and engagement. Compelled by the valuable outcomes of thinking globally, we make transformative opportunities a reality by supporting the thousands of students and faculty learning and researching globally—and by facilitating collaborations that tackle the world's most pressing challenges through more than 150 global partnerships.
Putting our vision of a UC Davis community that engages, thrives, and leads in this interconnected world into action, Global Affairs is in pursuit of an ambitious goal: Global Education for All.
---
About the Mandela Washington Fellowship
The 
Mandela Washington Fellowship for Young African Leaders
 is a program of the U.S. Department of State, administered by IREX. The University of California, Davis, is a sub-grantee of IREX and is supporting the U.S.-based academic program of the Fellowship.
Primary Category
Tags