Mandela Washington Fellows Look to the Future
Since 2016, the University of California, Davis, has welcomed nearly 130 African leaders through the Mandela Washington Fellowship for Young African Leaders. Through numerous leadership seminars, networking opportunities, and campus and community connections, the Fellowship not only benefits the career paths of its cohort but also further ignites their passions to create lasting change in their communities and around the world.
While COVID-19 may have disturbed countless activities over the past year, the Mandela Washington Fellowship adapted. Beginning June 21, 2021, UC Davis Global Affairs meaningfully and virtually interfaced with 29 of Africa's most ambitious young professionals, adapting seminars that were once held in person and shifting them online to ensure continued accessibility. 
Participating in a six-week virtual Leadership Institute, Mandela Washington Fellows built practical knowledge and leadership capacity in topics such as public health, local government, the environment, agriculture, energy, and water by engaging with UC Davis' diverse faculty and campus and community leadership. Not only did Fellows have the opportunity to network with potential professional collaborators, but they also connected with one another, exchanged ideas, and created lasting networking relationships.
From future policymakers to energy conversation scientists, this year's Fellows were a diverse cohort coming from vastly different yet equally impressive backgrounds. They are eager to continue to engage with the UC Davis community, and with one another, to further make substantial global change. Let us introduce you to just a few of them!
Meet the Fellows
Samia Said

:

Promoting Renewables for Development
Born in Khartoum, Sudan, and coming from an undergraduate nuclear engineering program, Samia Said recognized that the global lack of sustainable energy sources hindered peace, equity, and welfare for not only her nation but around the globe. Since that realization, Said has tirelessly committed herself to a career path searching for renewable energy.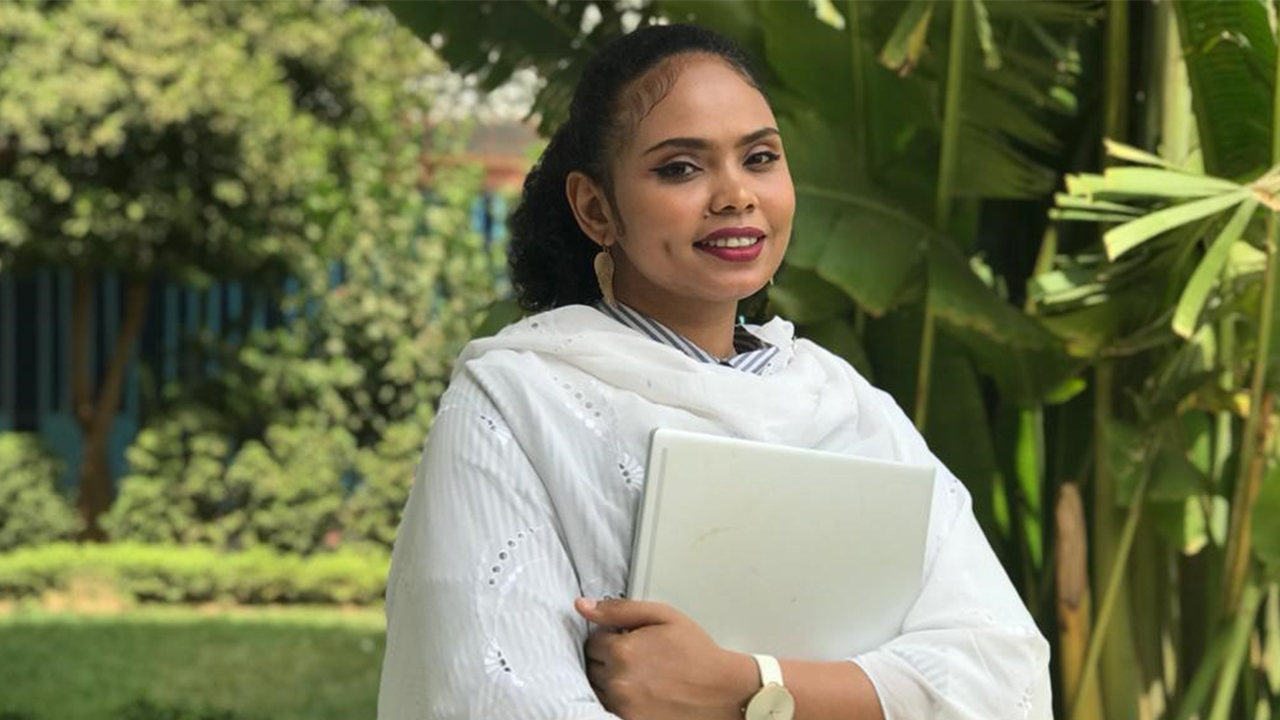 "I joined the Arab Program for Sustainable Energy Youth Program at the Regional Center for Renewable Energy and Energy Efficiency for six months, where I contributed to several projects in Yemen and Egypt. That experience was rich, but I was still in need of knowledge and most importantly, an efficient network to contribute to Sudan energy sector reform," says Said.
That intrinsic urgency towards renewable energy led Said to apply for the Mandela Washington Fellowship and specifically the Public Management Institute, like the one UC Davis hosts. Not only is Said gaining more knowledge about energy and the companies trying to make a difference in sustainability, but she is also gaining the network of like-minded young leaders that she was hoping for.
"I am learning how to stand out in the public management field professionally and most importantly as a humanitarian," says Said.
"The Mandela Washington Fellowship alumni have people with so many multidisciplinary backgrounds and positions who are willing to assist and provide support, and I think this is what really matters."
Taking what she has learned from multidisciplinary UC Davis faculty and colleagues as part of her Mandela Washington Fellowship experience, Said is in the process of establishing an Energy Consulting Firm. With her own firm, she says that she is "aiming to achieve inclusive development by promoting and advocating energy justice in Sudan through research and consultation."
---
Kwezi Sogoni: Political Advocacy and Making Education Available to All
Born in Johannesburg, South Africa, Kwezi Sogoni's first name translates to 'morning star,' a symbol of hope that emerges after darkness. Through his political advocacy and determination to make education more available to all, he lives up to his name.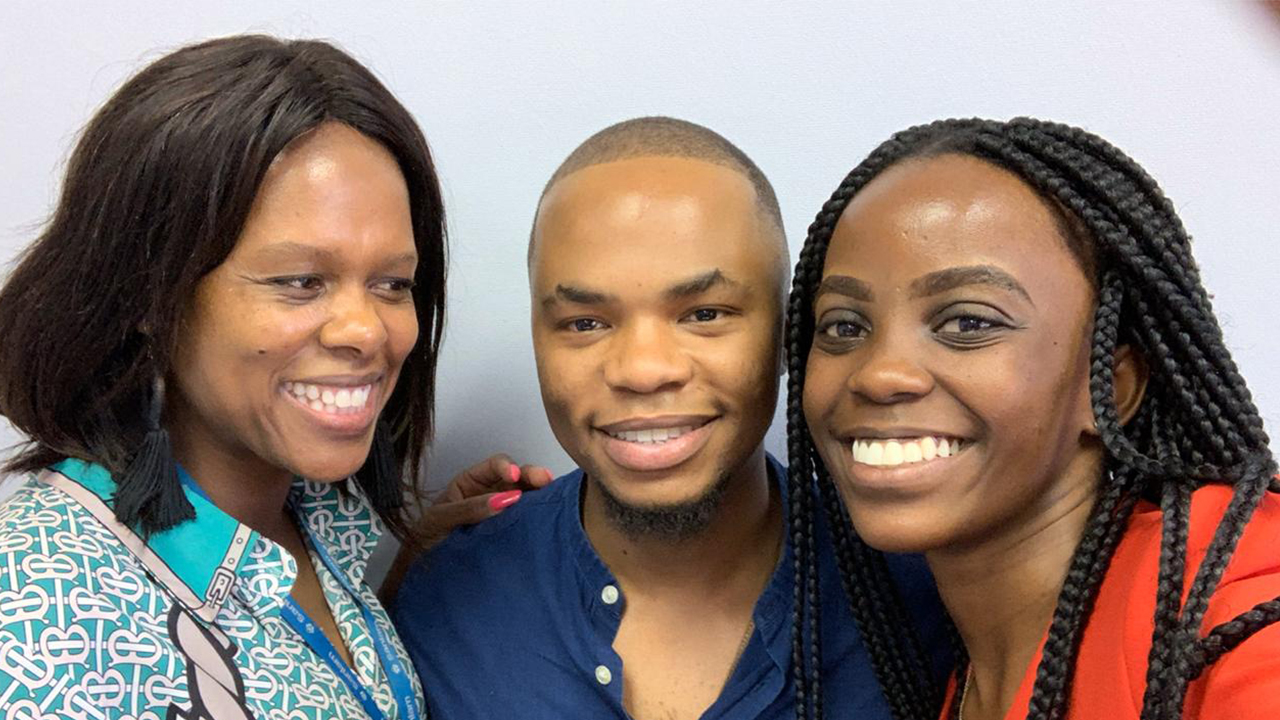 Working as the Assistant Director for Political Administration in Johannesburg, Sogoni is passionate about putting power back into the hands of the people. Wanting to eventually help South Africa shift from a representative democracy to direct democracy, Sogoni applied for the Mandela Washington Fellowship to learn more about leadership, networking, and lasting change.
"I would like the Mandela Washington Fellowship to help me understand the intricacies and machinery that goes into building and maintaining a political system that speaks to the reality above. I want to learn about the tools which can help empower people and help them understand that they are already empowered to act in their own lives," says Sogoni.
As UC Davis' Mandela Washington Fellows interact with the UN Sustainable Development Goals (SDGs), Sogoni finds SDG 3: Good Health & Well Being the most crucial in establishing lasting change. Inspired by a conversation he had with his Mandela Washington Fellowship mentor, Sogoni began working with a primary school in Soweto, South Africa, to start a chess club and tutor children to build up future African leaders.
---
Titchinmin Kone

:

Uplifting and Educating Women to Solve Global Inequalities
Born in Abidjan, Côte d'Ivoire, to a family of teachers, Titchinmin Kone has always felt extremely passionate about the sciences. After six years of practicing data analysis and marketing, Kone realized that there was a lack of accurate data on population patterns in her country. Working collaboratively, Kone created a panel data collection app called MondSonage.app to combat misinformation and inaccurate data mining.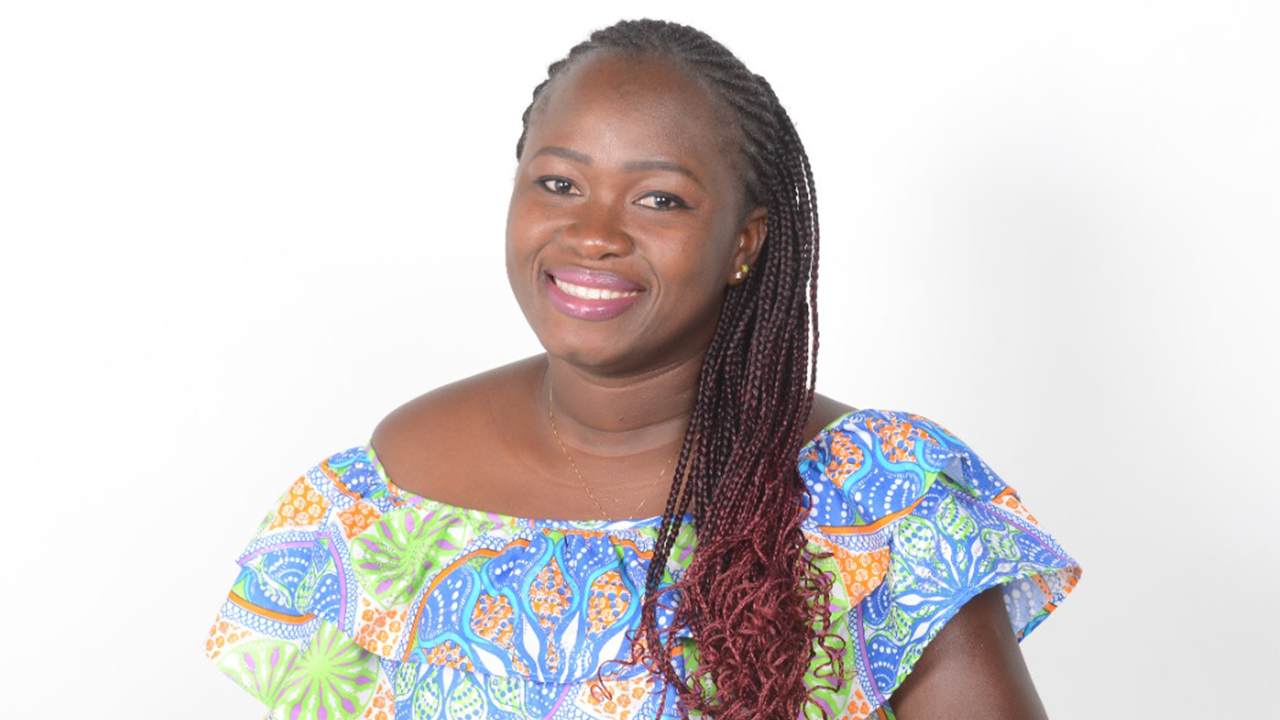 Working as a full-time project leader and taking care of two children, Kone applied to the Mandela Washington Fellowship in hopes of forming professional relationships with other young African entrepreneurs.
"I think the Mandela Washington Fellowship helps me to communicate more effectively and to be aware of the best practices to share my app. Surely, the fact that we are having it online has changed our experience of the Fellowship, but it is a new professional world itself that has been challenged," says Kone. "So, we must take full advantage of every little opportunity we have to learn how to engage people more effectively."
Kone and many in her cohort actively engage with the UN Sustainable Development Goals (SDGs). As a woman in a scientific field, Kone is passionate about SDG 5: Gender Equality, and looks for ways to uplift and educate other women to solve global inequalities.
"We cannot reach the other goals on poverty eradication and innovations if women are not empowered and girls educated," says Kone.
---
Jireh Bookwa

: Creating More Politically Conscious Citizens
Hoping to one day become a policymaker in the Democratic Republic of Congo, Jireh Bookwa, is certain that the opportunities available to him through the Mandela Washington Fellowship at UC Davis will not only give him the knowledge he needs in his career path but also an ongoing network to achieve his dreams.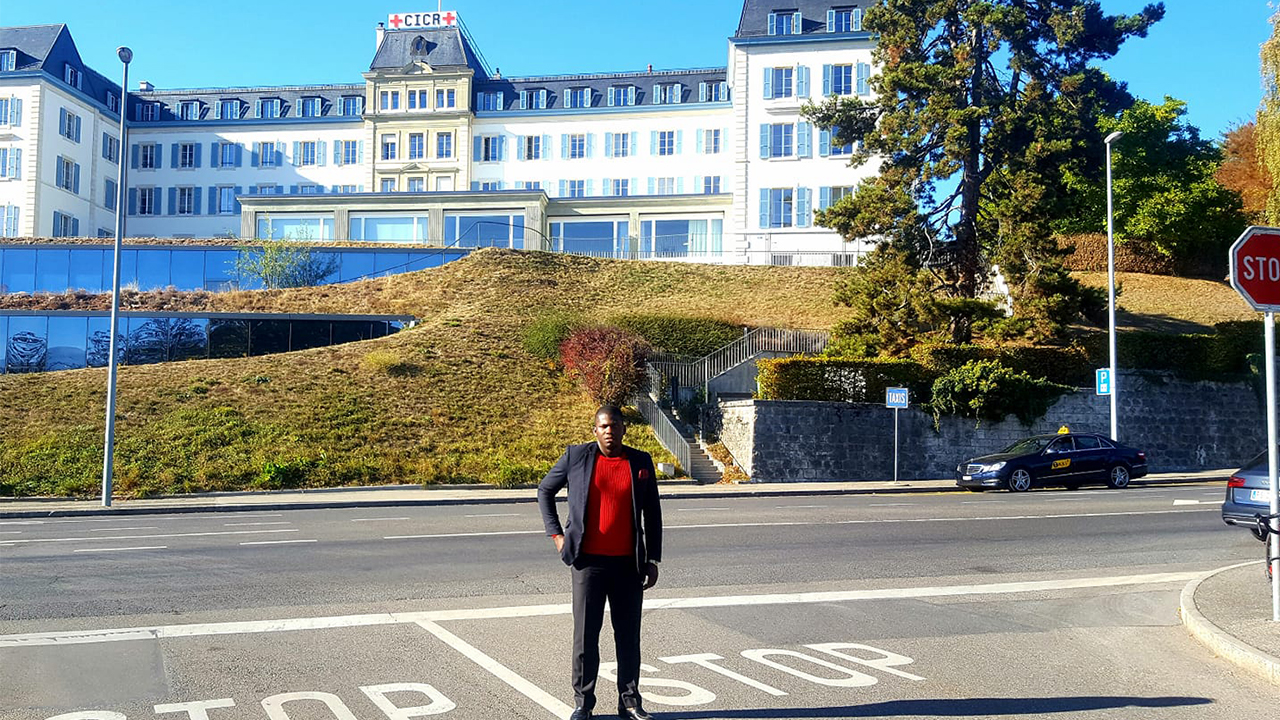 "The Mandela Washington Fellowship will help me to achieve my career goals through the learning and coaching opportunities program," says Bookwa, while noting his interest in gaining leadership skills, and collaborative opportunities in politics, diplomatic relations, and public management services.
Determined to take what he has learned as a Mandela Washington Fellow and bring it back to his community, Bookwa has been holding community meetings and brainstorming sessions to educate those not currently involved in the Mandela Washington Fellowship to create more politically conscious citizens.
Having already created an online platform that celebrates and promotes African art called TEK'ART, Bookwa is eager to uplift his community even further by applying what he has learned in the fellowship to policymaking.
"I plan to focus on public policy formulation and analysis related to the trade and development sector, and to champion reforms that will encourage youth commitment to parliament and public enterprises," says Bookwa. "I plan to work hard and to get prepared for upcoming elections in between 2028-2033 as a presidential candidate in my country."
---
About Global Affairs at UC Davis
Global Affairs brings the world to UC Davis, welcoming more than 10,000 international students, scholars and leaders, and hosting programs that inspire global curiosity, understanding and engagement. Compelled by the valuable outcomes of thinking globally, we make transformative opportunities a reality by supporting the thousands of students and faculty learning and researching globally—and by facilitating collaborations that tackle the world's most pressing challenges through more than 150 global partnerships.
Putting our vision of a UC Davis community that engages, thrives, and leads in this interconnected world into action, Global Affairs is in pursuit of an ambitious goal: Global Education for All.
---
About the Mandela Washington Fellowship
The Mandela Washington Fellowship is a program of the U.S. Department of State with funding provided by the U.S. Government and administered by IREX. For more information about the Mandela Washington Fellowship, visit mandelawashingtonfellowship.org and join the conversation at #YALI2021.  
Primary Category
Tags