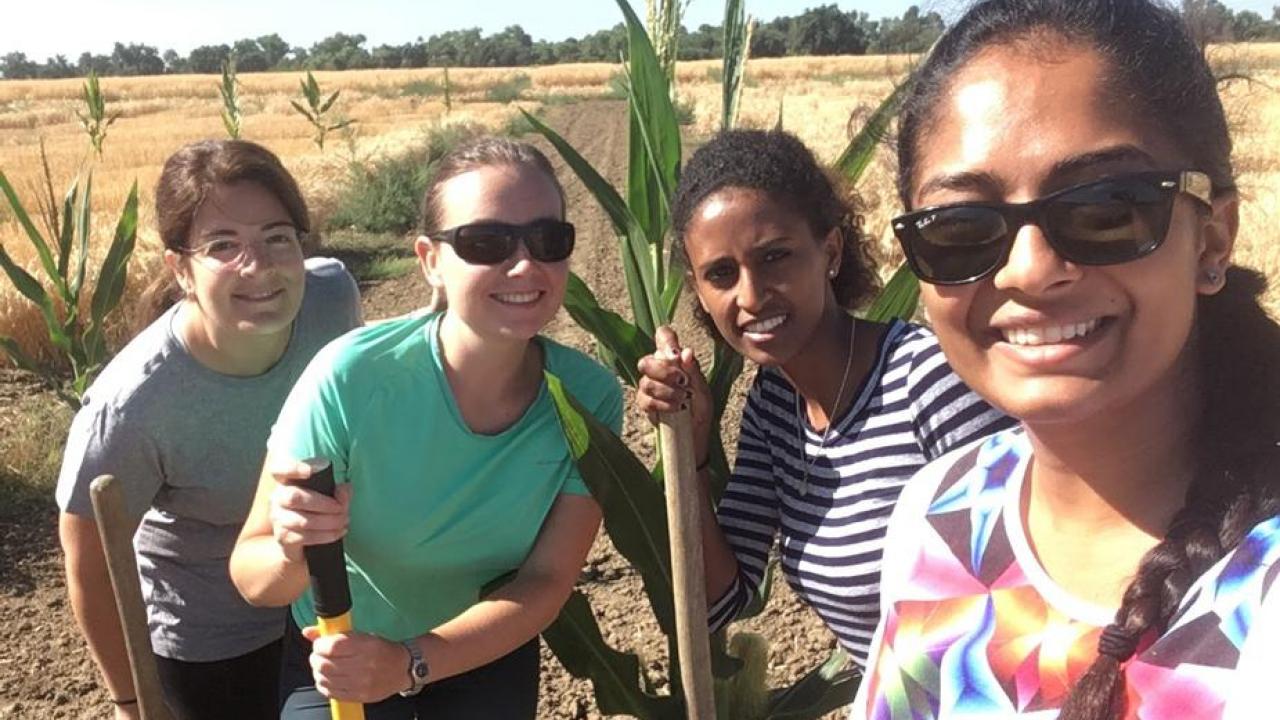 By Dave Jones
Sara Gebremeskel made the most of her three-month internship at UC Davis. "She took advantage of every opportunity offered to her here, with grace, poise and quiet enthusiasm," said Siobhan Brady, associate professor of plant biology, one of her mentors.
It was Gebremeskel's first visit to the United States — and hopefully not the last, if her graduate education plans come to fruition.
Gebremeskel studied molecular biology with Brady, and bioinformatics with graduate students Vince Buffalo and Caryn Johansen.
Our visitor was particularly excited to be in the Brady lab "where women are more than 75 percent." Add to that "Professor Siobhan's strength, good character and amazing science discoveries, (and it) made me realize that one day I can also be where they are. It showed me that women can be leaders in science."
Read the full story at UC Davis News.
Category