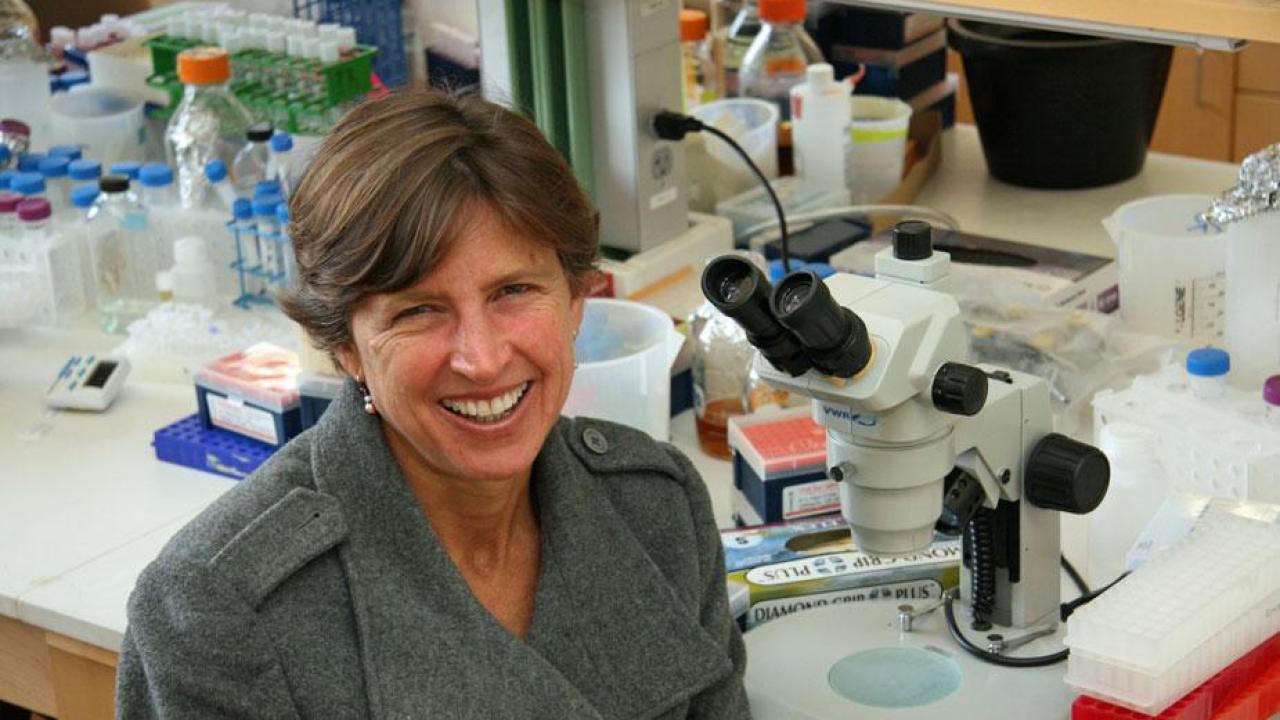 By Dave Jones, UC Davis University News
"Pam Ronald, a distinguished professor in the Department of Plant Pathology, has a vivid memory from the day she arrived in Sweden in 1984 to begin a year as a Fulbright Scholar at Uppsala University.
"I was a young student who had just landed at the Stockholm airport, wondering how I was going to recognize my host, Professor Nils Fries," Ronald said. "My anxiety vanished when I saw a kind-looking man waving a stick with a Boletus edulis stuck on the end of it."
That man was Fries, an expert in fungi. "My flight had been delayed, so, while he was waiting, he jumped a fence to hunt wild mushrooms," Ronald said. Fries was in his 70s at the time — a scientist through and through, whom Ronald remembers as "a very sophisticated, amazing, gentle man."
In October, she will return to Sweden to receive an appointment as an honorary doctor of the Swedish University of Agricultural Sciences (Sveriges lantbruksuniversitet, or SLU), more than 30 years after receiving her first degree in Sweden, a Master of Science in physiological botany from Uppsala."
Read the full story at the UC Davis website. 
Category
Tags