UC Davis MBA Team Completes Global Centers Project in Chile
UC Davis is developing Global Centers, aimed at expanding the university's mutually beneficial partnerships and activities in regions around the world. Once fully developed the Global Centers will act as hubs for supporting campus goals, including those related to research and student and faculty engagement. The first one set to launch is the Global Center in Latin America and the Caribbean.
As the newly appointed faculty director of this first Global Center, Lovell "Tu" Jarvis is currently developing a strategy that builds on existing partnerships and linkages in the region—including activities through the UC Davis Chile Life Sciences Innovation Center (UC Davis Chile).
To spur this strategy, UC Davis Global Affairs partnered with the Graduate School of Management (GSM) to engage a team of six part-time MBA students through the Integrated Management Project, the school's capstone course. The team's project involved surveying stakeholders on campus and traveling to Chile for meetings with institutions—in tandem with researching and developing a strategy for the first Global Center. The MBA team presented their findings and recommendations to Global Affairs leadership in March.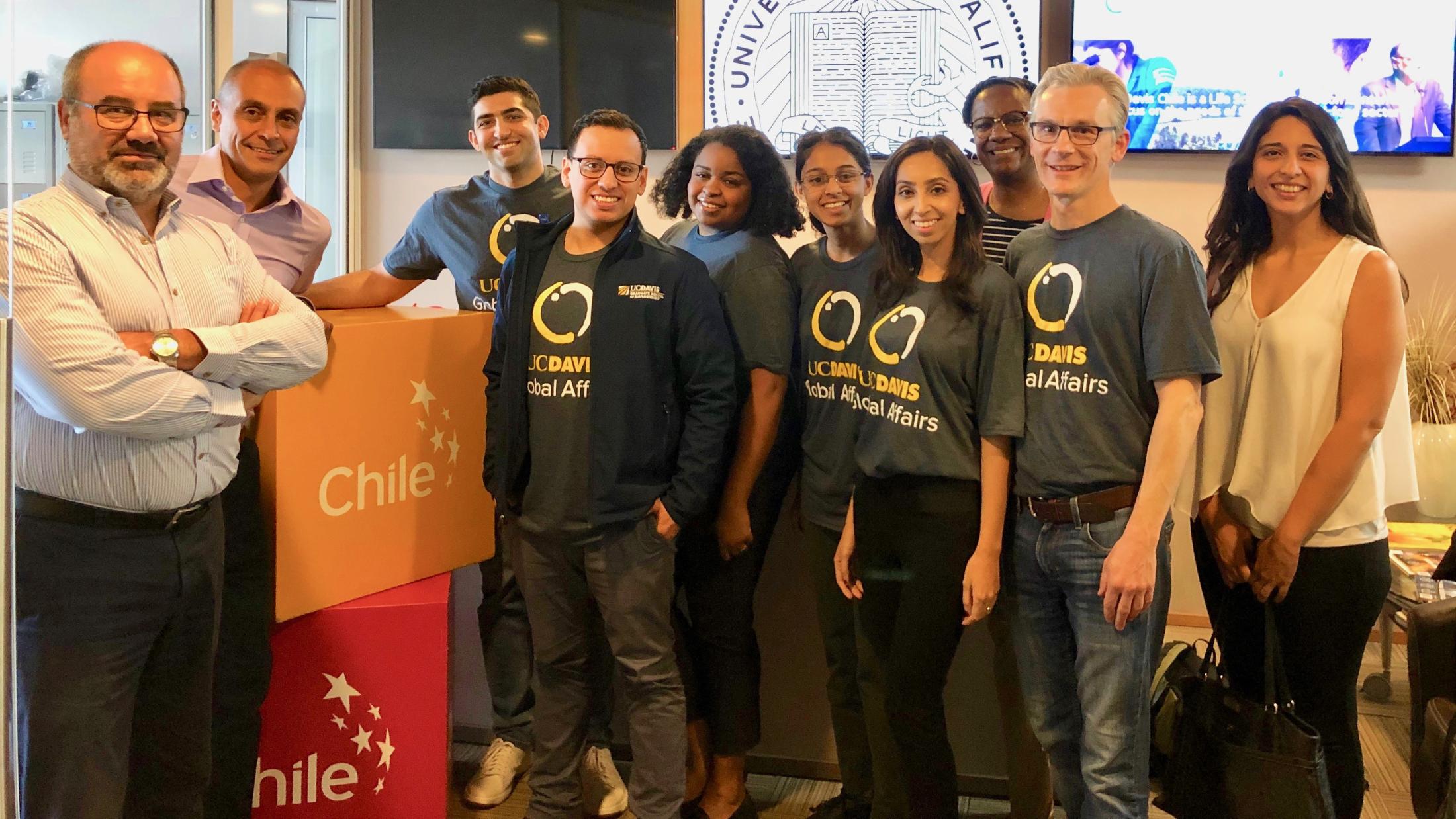 "The purpose of the project was to figure out how UC Davis could establish a Global Center in the region," says Bryan Dastmalchi, a team member from the Bay Area MBA program.
"Global Affairs wanted to understand who they could partner with, what the funding structure might look like and what the resource capabilities at UC Davis to support the initiative would be," he says.
Challenge Accepted
Before departing for Chile, the MBA team met with stakeholders on campus and in Global Affairs, including Nancy Erbstein, director of Global Education for All, to get a better sense of the educational pathways they should explore.
"We tried to think about the Global Center project as a combination of a business concept, where we're actively going out and doing research, as well as incorporating the educational aspect of a bi-directional exchange of students," says part-time MBA student Dastmalchi, who works in Chevron's finance and accounting team in San Francisco.
"This could give students that more global feel and a broader appreciation for the nuances of globalization."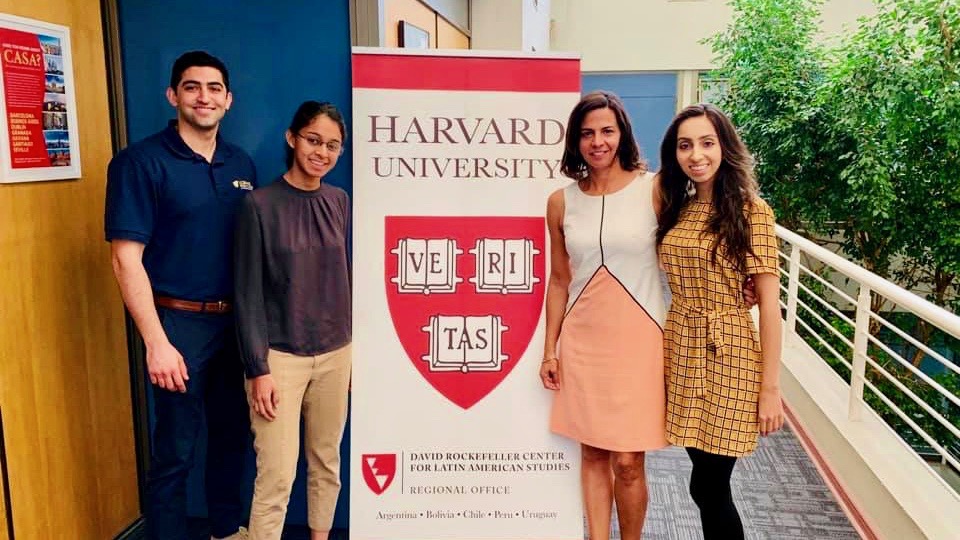 During the week-long trip the MBA students met with different regional and global universities, U.S. centers, government entities, nonprofits and foundations. The students hit the ground running, averaging four to five meetings a day capped by group dinners and team building at their Airbnb.
"This experience provided me with a new perspective," says Ananta Sen, also a Bay Area MBA student who works in investor relations at a Silicon Valley startup. 
"Learning about the culture and language of the people there, who were extremely helpful and friendly, was very interesting—especially because the U.S is in such close proximity to Latin America" she says.
"Gaining that more global perspective was incredibly beneficial."
Time to Present
Back at the UC Davis campus, the MBA team assembled a four-part plan for the Global Center in Latin America and the Caribbean—identifying partnerships, sources of funding and perceived challenges versus actual opportunities on the ground—which they then presented to Global Affairs leadership. 
"We broke the plan down into four elements," says Sen. "One was our methodology and objectives, and a second part was the scope of the center in terms of what kinds of programs, activities, funding structures and marketing that the center would have compared to other universities."
For the third part, recalls Sen, the group spoke at length about the various opportunities for partnerships, with the fourth part encompassing a timeline of how Global Affairs could progress the center from today, up to one year and up to four-plus years.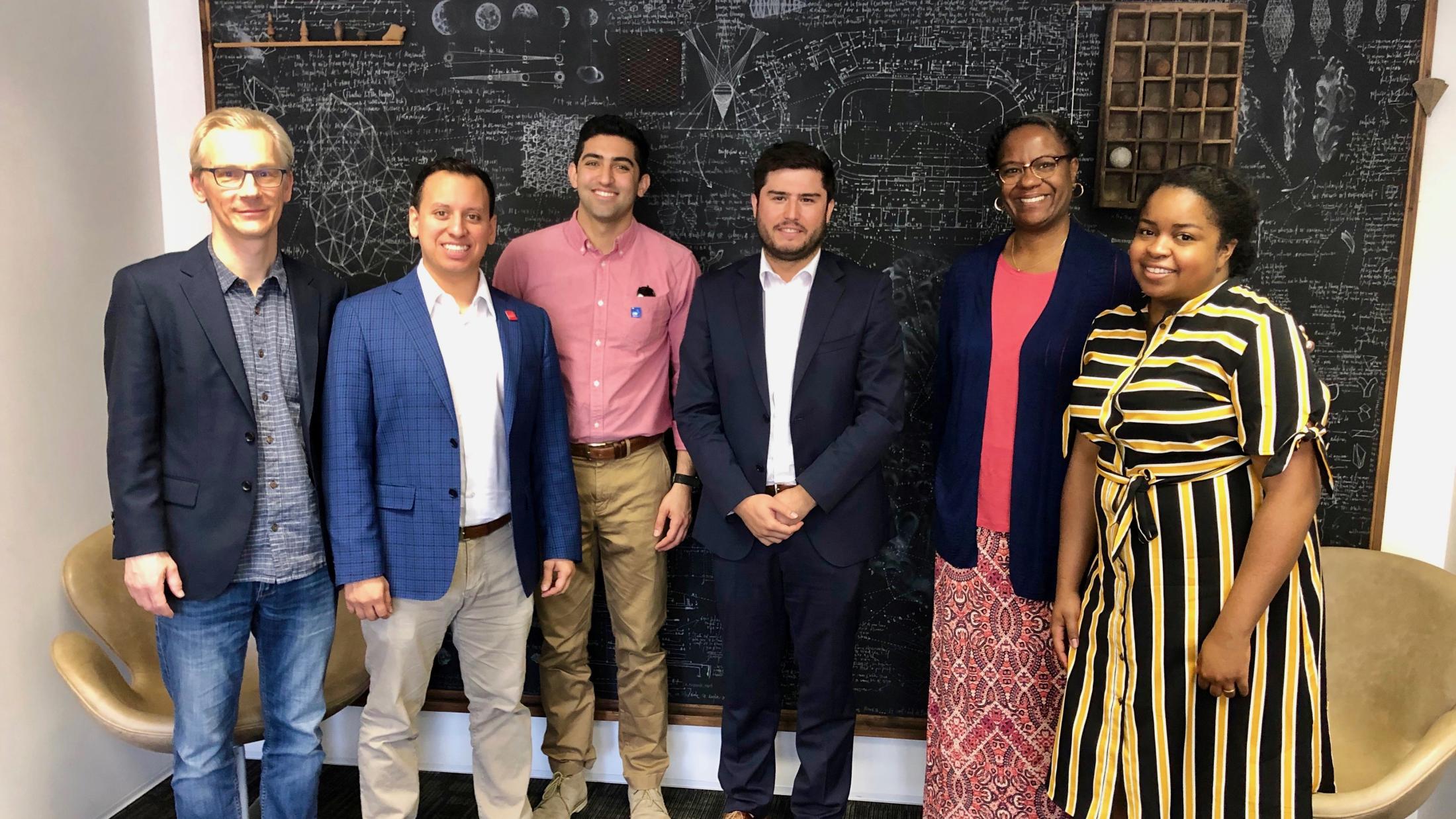 With all UC Davis Global Centers being designed around addressing the challenges facing humankind through collaborative research and other projects, attributes of the UN Sustainable Development Goals (SDGs) also made their way into the presentation.
"The Sustainable Development Goals are kind of at the forefront of what we were trying to achieve," says Dastmalchi, whose career interests include renewable energy. For him, though, a key aspect of the project was the leeway the MBA team was given in terms of who they met with and the objectives of their project.
"We created a scope and we cleared that with Global Affairs, but we were given a broad definition of what they wanted to accomplish," he says. "So we took it upon ourselves as a team to figure it out for ourselves."
"That was a really cool learning experience for the team," says Dastmalchi.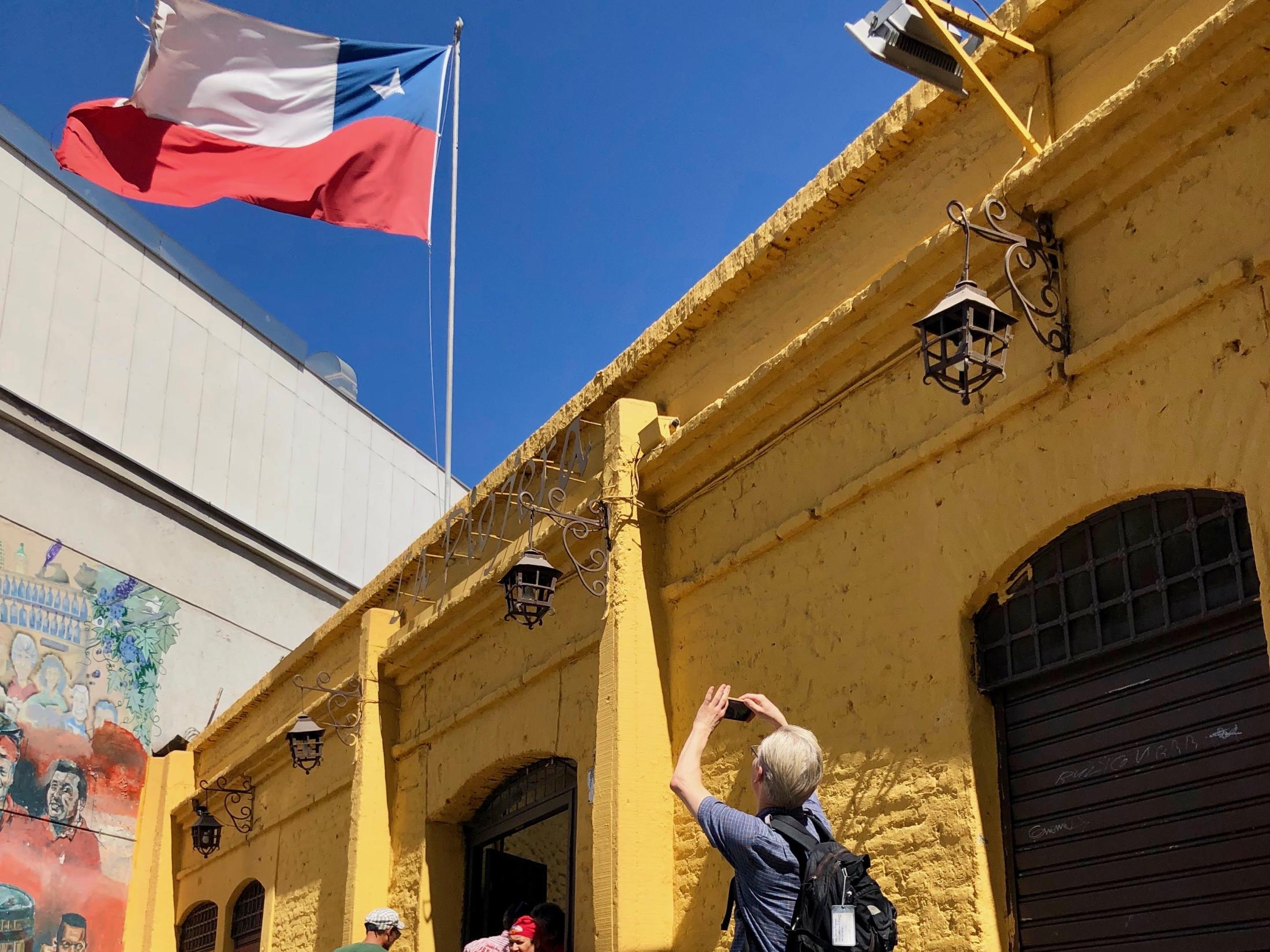 Global Takeaways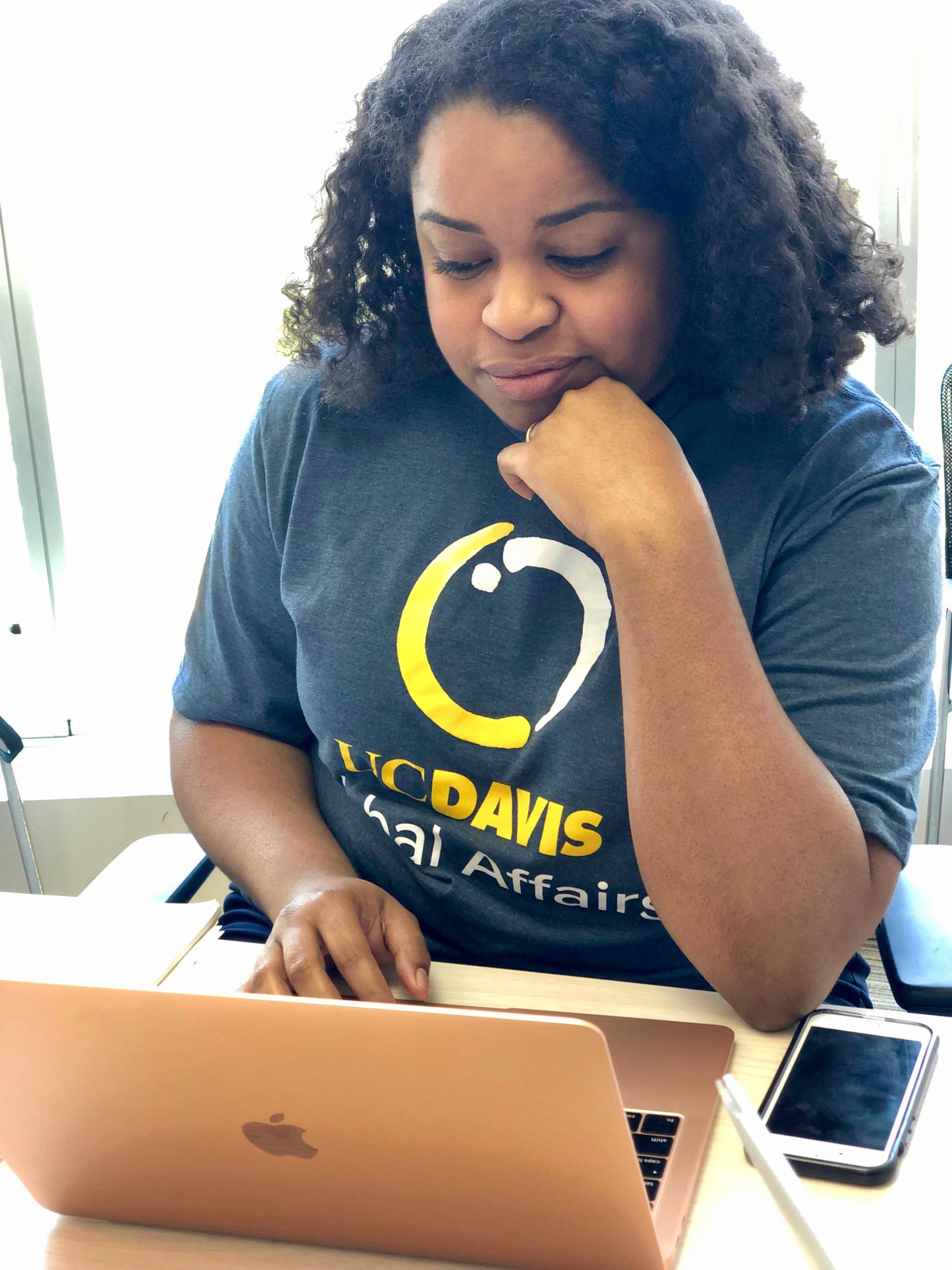 Noelle Blanchard, a Bay Area MBA student team member who works in marketing and communications for a nonprofit within the commercial real estate industry, also recognized how the research flexibility extended to the team enhanced the entire project.
"I already can tell that people look at me different knowing I now have this international consulting experience in South America," she says.
"I know this educational opportunity will provide even more opportunities, which would normally take me a few more years to get in front of. I can't be any more grateful to the university for giving us this opportunity."
Jesse Rodriguez, a Sacramento Part-Time MBA program team member who works for an investment consulting firm that is coincidentally looking at a possible expansion of projects in Latin America, also sees the benefit from participating in these culturally significant experiences. His native Spanish also proved invaluable for the team.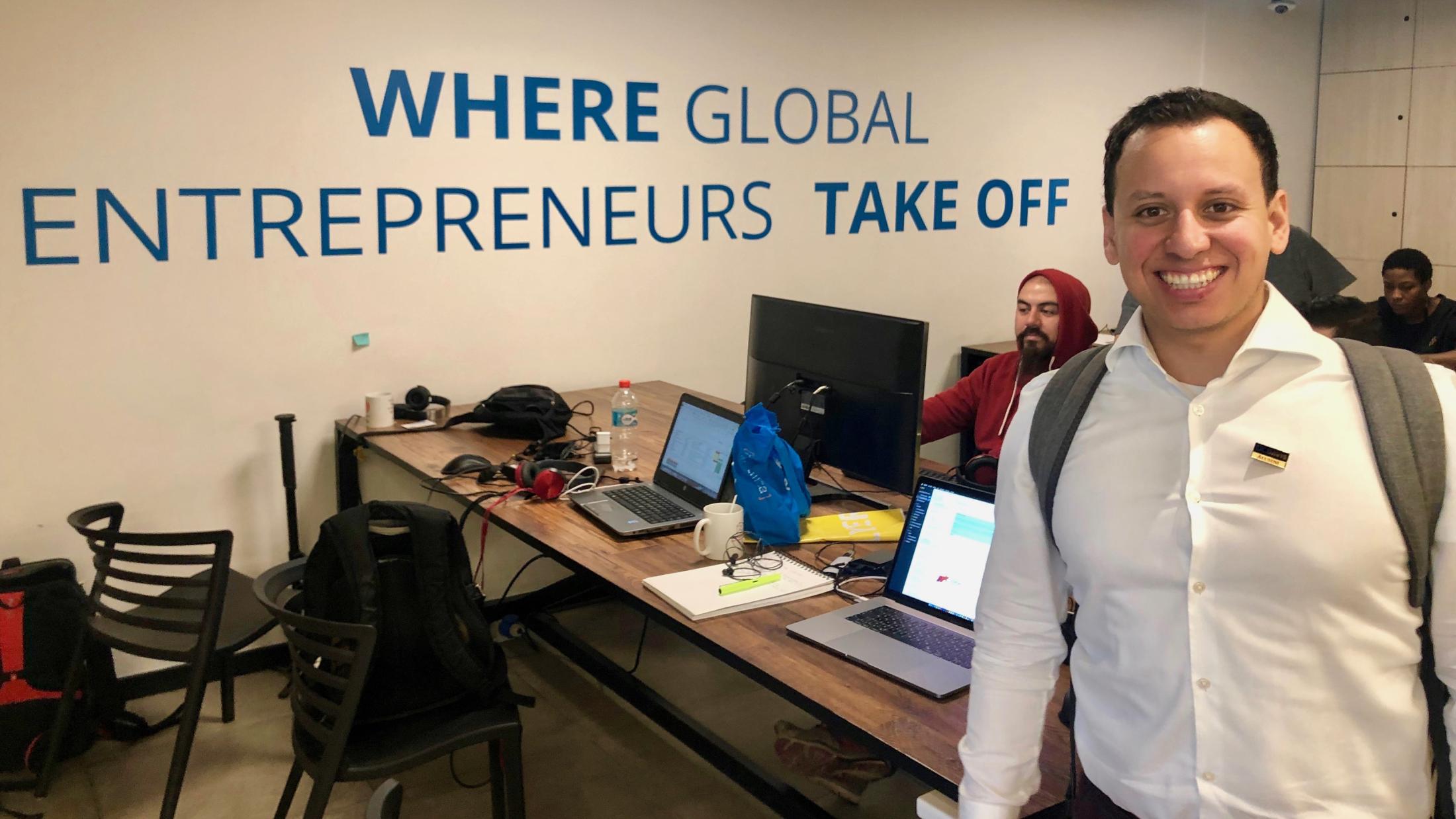 "I'm Salvadoran, that's my background. So I'm already somewhat familiar with Latin America, but being able to travel to Chile exposed me to a different country and understanding of the overall landscape," he says.
"Given my work in international affairs throughout the region, I can't really stress enough the benefit that I have already received."
Learn more about the UC Davis Global Centers initiative
---
About Global Affairs at UC Davis
Global Affairs brings the world to UC Davis, welcoming more than 10,000 international students, scholars and leaders, and hosting programs that inspire global curiosity, understanding and engagement. Compelled by the valuable outcomes of thinking globally, we make transformative opportunities a reality by supporting the thousands of students and faculty studying and researching internationally—and by facilitating collaborations that tackle the world's most pressing problems through more than 150 international partnerships.
Putting our vision of a UC Davis community that engages, thrives, and leads in this interconnected world into action, Global Affairs is now in pursuit of an ambitious goal: Global Education for All.
About the Graduate School of Management at UC Davis
Dedicated to preparing innovative and collaborative leaders, the UC Davis Graduate School of Management consistently ranks among the premier business schools in the United States and internationally. The school offers Full-Time MBA and Master of Professional Accountancy programs at the UC Davis campus, Part-Time MBA programs in Sacramento and the San Francisco Bay Area and a Master of Science in Business Analytics program in San Francisco. The school also offers undergraduate minors in Accounting and Technology Management as well as custom and open enrollment executive education programs. 
Engaging the business community through our MBA Integrated Management Project.
Primary Category
Tags