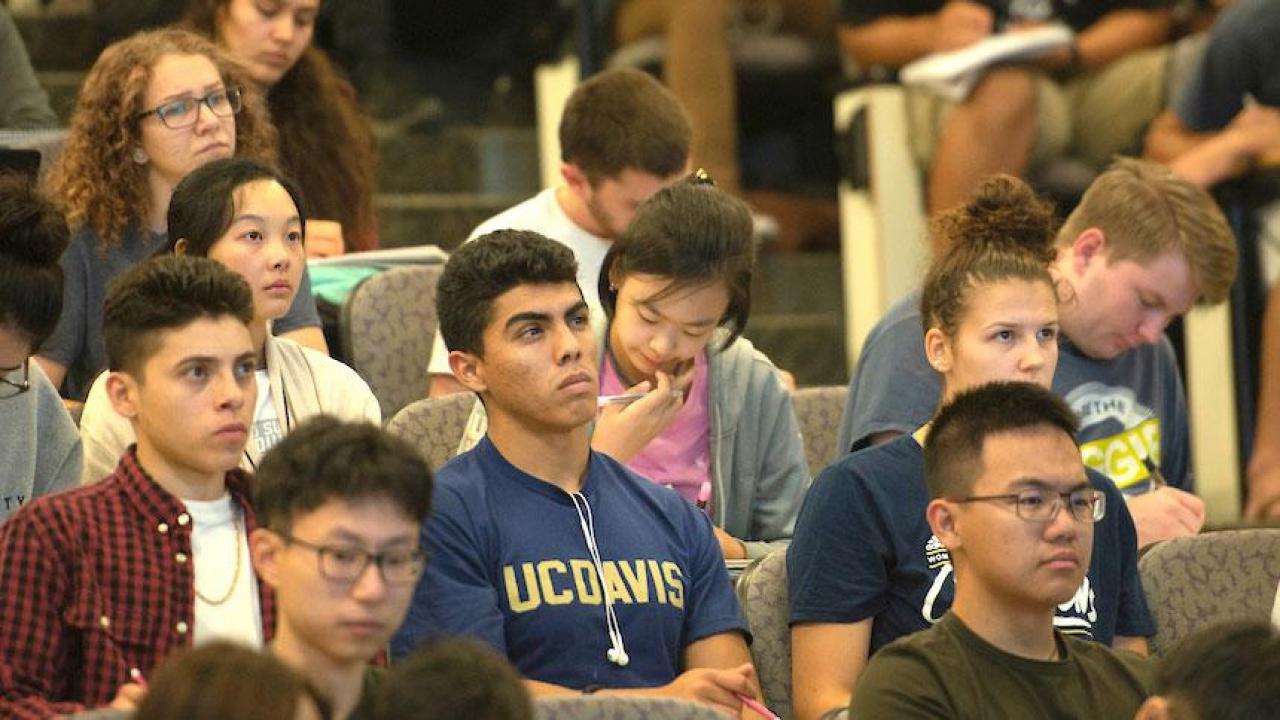 By Julia Ann Easley, Strategic Communications
"The University of California, Davis, met the final criteria to apply to become a Hispanic Serving Institution, or HSI.
Students from historically underrepresented groups — African American, Native American and Chicano/Latino — represented 32.6 percent of both the entering class and all undergraduates who are residents of the United States.
With Chicano and Latino students accounting for more than 25 percent of domestic undergraduates for a second year — 27.6 percent this fall — the campus has met the criteria to apply to become a federally designated HSI."
Read the full story at UC Davis News. 
Category