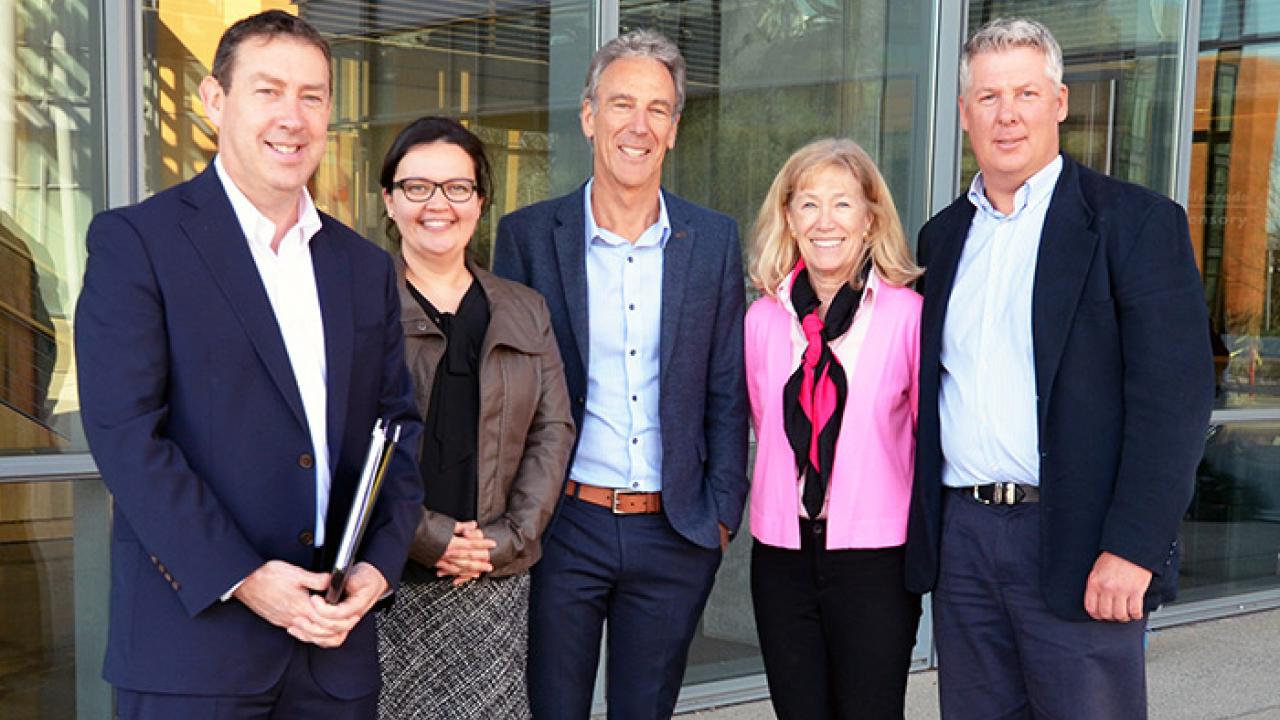 "The University of California, Davis announced a partnership with CSIRO, Australia's pre-eminent national science organization. The partnership marks the first major collaboration agreement between CSIRO and an American university.
The five-year partnership agreement encourages scientists and research facilities across the globe, including more than 4,500 CSIRO scientists, to seamlessly collaborate across disciplines including, but not limited to agricultural and environmental sciences, engineering and veterinary medicine."
Read the full story at UC Davis Office of Research.
Category
Tags