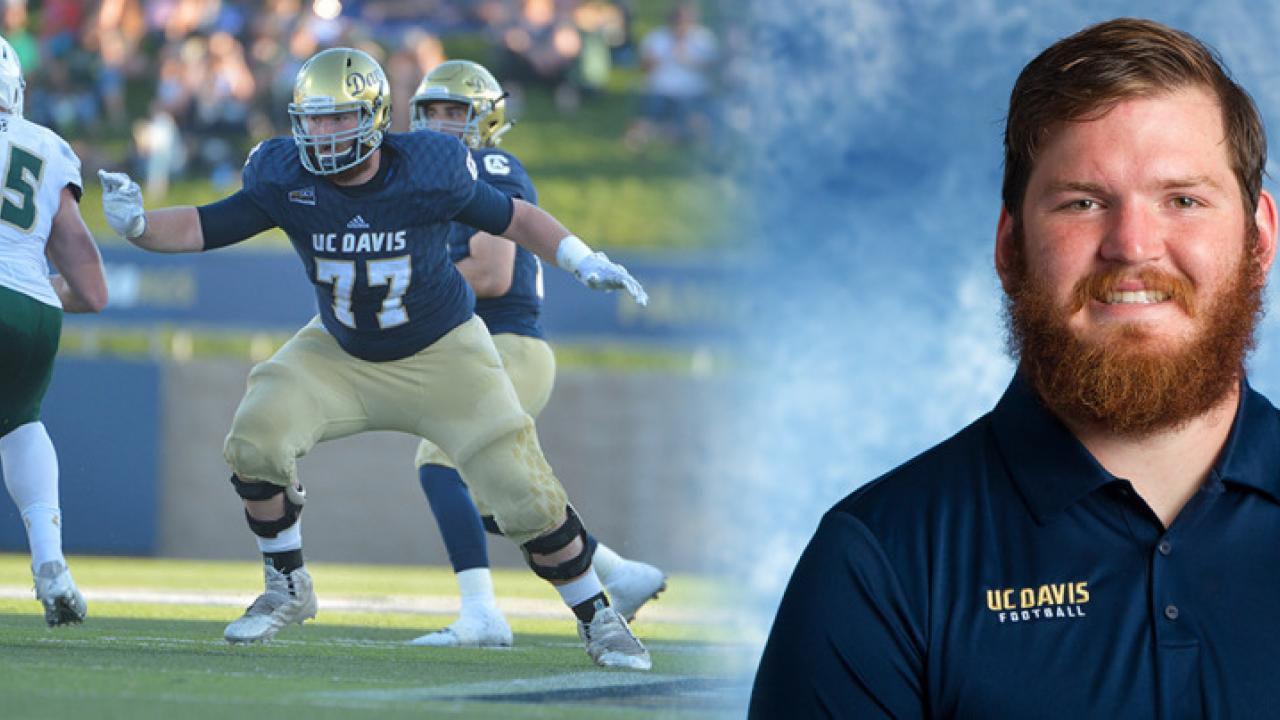 By Bryn Lutz, Athletics Communications Fellow
"In the program's latest example of uncommon engineering, the team will conduct its spring workouts from Feb. 15-March 10 to provide student-athletes with an opportunity to study abroad. By scheduling off-season practices accordingly, the team will now have an entire quarter available to take full advantage of opportunities rarely presented to football programs at any level, let alone Division I.

Befitting an individual who coached for 18 different international football teams throughout his career, UC Davis head coach Dan Hawkins is setting a new precedent for Aggie football. Beginning with redshirt junior offensive lineman Ramsey Hufford, the first Aggie to take advantage of this newly-created opportunity to study abroad, football student-athletes will now become part of UC Davis' 1,350-plus undergraduates who gain an international perspective in more that 40 countries, and diverse areas of studies."
Read the full story at UC Davis Athletics.
Category
Tags