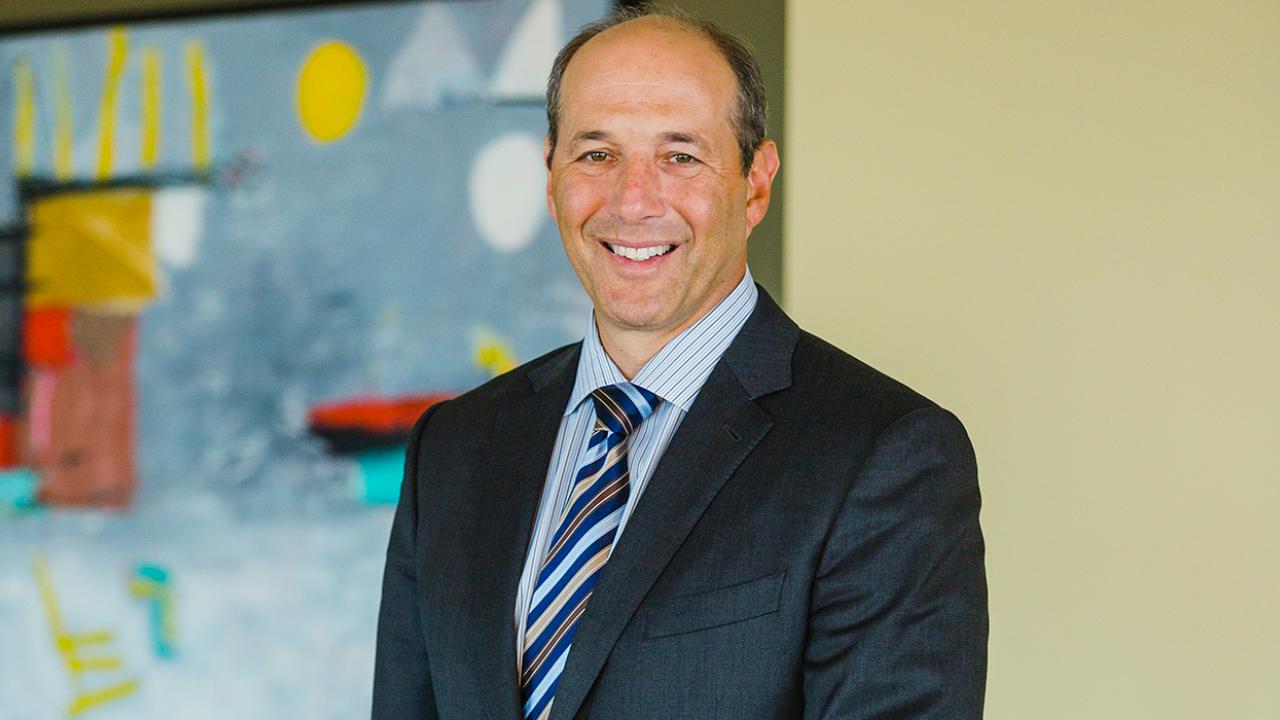 Ambassador Jeffrey Bleich, a lawyer, diplomat, and educator who currently serves as a special master in federal multi-district litigation and as Chair of the J. William Fulbright Foreign Scholarship Board, will be the keynote speaker for the 2019 International Graduation Celebration at 4:00 p.m. on Wednesday, June 12, 2019 at the Activities and Recreation Center (ARC) Pavilion.
From 2009 to 2013, Bleich served as the U.S. Ambassador to Australia. Bleich's term in Australia was marked by the U.S. "rebalance" to the Asia-Pacific, with Australia being the focal point for that shift. Other key achievements included overseeing record growth in trade between the U.S. and Australia, bringing the Defense Trade Cooperation Treaty into force, establishing new alliance agreements for satellites and cyber, executing a new space cooperation agreement that supported the Mars Curiosity rover landing, leading joint U.S.-Australia efforts in Afghanistan, and promoting regional efforts to reduce domestic violence. 
As a lawyer, Bleich served in the White House as Special Counsel to the President in 2009 and as President of the State Bar of California from 2007 to 2008. Prior to that he was a partner in the San Francisco Office of Munger, Tolles & Olson LLP, leading the firm's international practice, and focused on cross-border disputes, trade, and high-stakes litigation. He has represented the American Bar Association in several landmark cases supporting the rights of immigrants in the United States Supreme Court.
Bleich graduated magna cum laude with a Bachelor of Arts degree from Amherst College, a Master of Public Policy degree with highest honors from Harvard University, a Juris Doctor degree with highest honors from the University of California at Berkeley School of Law, and honorary doctorate degrees from San Francisco State University, Flinders University in Adelaide, and Griffith University in Brisbane. The City of San Francisco has named January 8, Jeff Bleich Day in San Francisco.
For more information about the 2019 International Graduation Celebration, visit our event page.
---
About Global Affairs at UC Davis
Global Affairs brings the world to UC Davis, welcoming more than 10,000 international students, scholars and leaders, and hosting programs that inspire global curiosity, understanding and engagement. Compelled by the valuable outcomes of thinking globally, we make transformative opportunities a reality by supporting the thousands of students and faculty studying and researching internationally—and by facilitating collaborations that tackle the world's most pressing problems through more than 150 international partnerships.
Putting our vision of a UC Davis community that engages, thrives, and leads in this interconnected world into action, Global Affairs is now in pursuit of an ambitious goal: Global Education for All.
Category
Tags