May 2022 Global Engagement Insider
Global Engagement Insider Newsletter - May 2022
Funding, opportunities, announcements, and resources for UC Davis globally engaged faculty and staff
Global Funding and Engagement
External Opportunities
The U.S. Department of Energy's Office of Science (SC) encourages university principal investigators who currently receive financial assistance from SC to consider requesting supplemental funds to host or collaborate with students or scientists who the war in Ukraine has impacted.
The Taube Centre has three positions for post-doctoral researchers in areas that explore aspects of democracy, digital citizenship, migration, security and climate change. Deadline: May 15
The Fulbright U.S. Scholar Program offers awards for U.S. citizens to teach, research and conduct professional projects in more than 130 countries. The Fulbright website offers program details, application guidance and other resources. Deadline: September 15
Global Events and Programs
Global Affairs Events 
July 12 This course provides the advising community with an opportunity to learn about the role that global learning plays in students' academic, personal and professional development. This course will also help you focus on your own development with global learning as a UC Davis employee. Register to attend virtually.
UC Davis Events 
May 18 Sponsored by Imagining America's Teaching and Learning Circle, this is a multinational, multilingual (Spanish/English) exploration of the ancient origins of theater for social change as found today in the 700 islands, reefs and cays of the Caribbean. This is a unique collaborative Teaching and Learning Circle session with partners from Open Channels, a new online learning community of popular theater artists from the Caribbean and Caribbean diaspora. Register to attend via Zoom. 
May 25 Are you working in the area of sustainable food systems? Are you interested in connecting with colleagues in the U.S., Ireland and Northern Ireland? Are you aware of the USDA NIFA U.S.-Ireland Partnership and the many funding opportunities offered? This is your opportunity to network with and hear from colleagues at UC Davis, University College Dublin and Queen's University Belfast. Register to attend via Zoom. 
Campus Global Theme Events
May 13 Coming Clean is a film directed by Carolina Montejo and Andre Salehian, members of the grassroots movement UCSD Green New Deal. The film explores the issues with the UC's Carbon Neutrality Plan and the need to step into the needs and demands of the 21st Century by keeping fossil fuels in the ground. The movie will be accompanied by a panel consisting of both students and faculty. Register to attend in person or via Zoom. 
May 17 The Careers in SciComm speaker series is hosted jointly by UC Davis's Science Says, UC Berkeley's CLEAR and UC Riverside's SciComm@UCR. We hope you will find this speaker series inspiring as you think about where you want to take your science communication skills in your career. UC Davis Deputy Director of the Policy Institute for Energy, Environment and the Economy Colin Murphy will discuss science policy and sustainability. Register to attend via Zoom. 
May 18-20, June 8-10 The UC Davis SheepMowers are back in a new location: the Chemistry Mounds near the Silo. Haven Kiers, assistant professor of landscape architecture, is researching to determine if sheep allowed to graze on campus turf can eat grass and weeds, fertilize and control pests as well as, or better than, using conventional landscaping methods. A 2022 Campus Global Theme Mini-Grant Recipient.
May 27 UC Davis has a global reputation for pioneering plant science research and addressing current challenges beyond crops for food—with major advances in crop research for fuel production. This event will facilitate the dissemination of breakthroughs in plant science research around biofuel energy crops. A 2022 Campus Global Theme Mini-Grant Recipient. Register to attend in person.
External Events
The conference showcases new advances, innovative ideas, experiences and novel research results related to electromobility. The organizers invite technical papers describing original ideas, novel designs, preliminary analysis, and real-world experiences on the topic. Deadline: June 15
Announcements
The Global Affairs UN Sustainable Development Goals (SDGs) student interns have developed an SDG survey to gauge awareness and interest in the SDGs among the UC Davis student population (including undergraduate, graduate and professional students). Faculty and teaching assistants are kindly requested to share this survey with the students in their classes and labs.
Due to the current review of risks in regard to COVID-19, UC Davis has decided to end the requirement for all travel to CDC COVID level 3-4 countries to be approved before travel. As of March 21, 2022, the university has returned to its pre-COVID International Travel Policy. The Travel Security Manager will continue to monitor the COVID-19 rates closely and adjust the policy if necessary.
Questions and answers are available related to travel, services for international students and scholars, study abroad and other global learning programs, and more.
We continue to closely follow reports of the recent Russian invasion in Ukraine and support UC Davis students, scholars, faculty, staff, partners and international visitors from Ukraine and other regions affected by violence and conflicts. UC Davis students, faculty, staff, and scholars are encouraged to pursue the resources available and learn about how UC Davis continues to support our local and global community impacted by the crisis in Ukraine and other regions of the world.  
Global Spotlights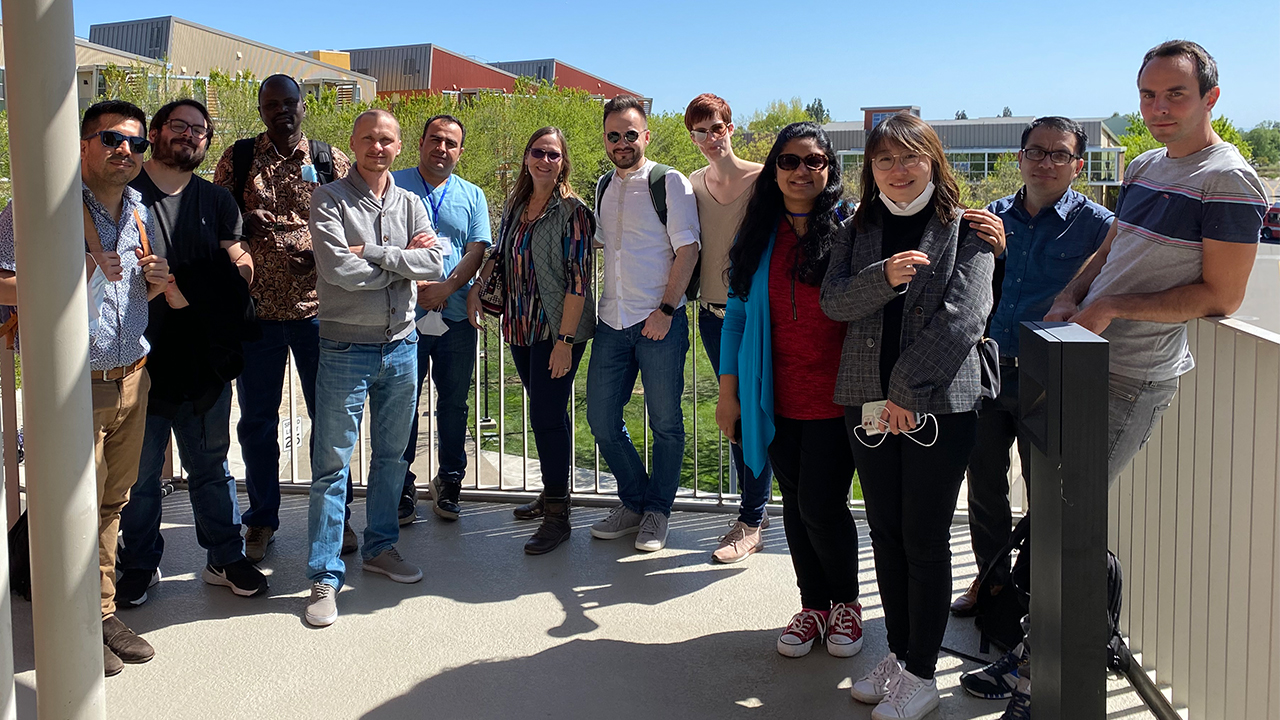 Climate Workshop Prepares Humphrey Fellows for Global Change
The UC Davis Humphrey Fellowship Program hosted a climate change communications workshop for Humphrey fellows as UC Davis welcomed 30 Humphrey fellows representing 27 countries from 11 Humphrey host campuses throughout the U.S., positioning them to lead compelling conversations about this important topic in their workplaces and home communities around the world.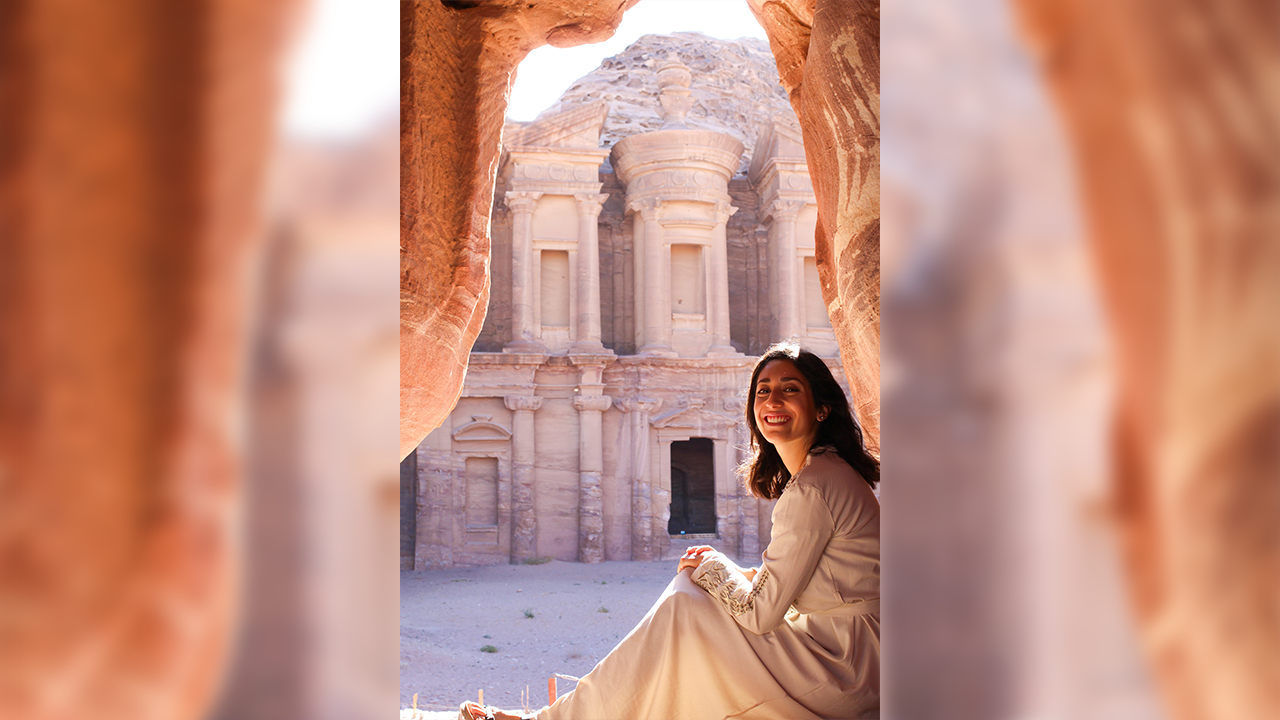 UC Davis Alumna Among First Peace Corps Volunteers to Return to Service Overseas
UC Davis alumna Victoria Casas is among the first Peace Corps volunteers to return to overseas service since the agency's unprecedented global evacuation in March 2020. Casas will serve as a volunteer in Colombia in the community economic development sector.
International Visitors and Agreements
Recent International Delegation Meetings (April 1-30, 2022)
Pontificia Universidad Católica de Chile | Chile

World Bank

Consulate General of China | China

Association of Pacific Rim Universities | Singapore
Recent International Agreements Signed (April 1-30, 2022)
Wenzhou-Kean University | China 

Universiti of Malaya | Malaysia 

Norwegian University of Life Sciences | Norway 
Learn more about hosting visitors from around the world, or the international agreement process on the Global Affairs website.
---
Primary Category
Tags