March 2023 Global Engagement Insider
Global Engagement Insider Newsletter - March 2023
Funding, opportunities, announcements and resources for UC Davis globally engaged faculty and staff
International Connections Reception
Global Affairs invites the UC Davis community. to the 8th Annual International Connections Reception for an evening of networking and celebration of globally-engaged faculty, staff, and scholars.
Thursday, March 9, 2023
4:30 - 6:00 PM | UC Davis International Center Multipurpose Room
This event is free and open to UC Davis faculty, staff and the community
At our International Connections Reception, Chancellor Gary S. May and the Global Affairs Vice Provost and Dean Joanna Regulska will honor the winners of the 
Michael R. Carter
Distinguished Professor of Agricultural and Resource Economics
College of Agricultural and Environmental Sciences
Jennifer Chow
Associate Director of Student Support, Office of Student Support and Judicial Affairs
Division of Student Affairs
Jaimey Fisher
Professor of German and Cinema and Digital Media
College of Letters and Science
David Masiel
Continuing Lecturer, University Writing Program
College of Letters and Science
Global Affairs will also celebrate the recipients of the 2022-23 Seed Grants for International Activities Recipients and the 2022-23 Grants for Advancing Sustainable Development Goals Recipients.
We will also recognize the Global Strategy Advisory Committee and Global Education for All Steering Committee and Fellows.
Global Funding and Engagement
Global Affairs Opportunities
This faculty workshop series offers UC Davis faculty members from all disciplines, colleges and schools concrete tools, techniques and strategies for globalizing their course content. The "hands-on" workshops assist faculty in developing global learning frameworks and practices, grounded in theory and with measurable outcomes, to make their students' learning experiences more responsive to global challenges and opportunities. A few spots are still available in the next cohort, which begins on April 14, 2023. Please contact Elizabeth Langridge-Noti at elangridge@ucdavis.edu, and Aliki Dragona at apdragona@ucdavis.edu, if you are interested. 
Open to continuing undergraduate, graduate and professional students across all majors, this award provides students with funding to learn about and advance LGBTQIA+ wellbeing and rights globally, including through international, U.S.-based or virtual activity. Grants will range from $500–$2,500.  
Deadline: March 24, 2023
Fulbright Opportunities
In February 2023, the Fulbright U.S. Scholar Program launched its 2024-25 competition! Hundreds of awards across all world regions will allow academics, professionals and artists to teach, research and carry out professional projects abroad. Curious to see what awards in 2024-25 have to offer? Join a webinar to learn more about the Fulbright U.S. Scholar Program, awards and the application process:
March 8: Europe and Eurasia
March 16: Western Hemisphere
March 22: Sub Saharan Africa
March 30: Middle East and North Africa
April 6, 2023, virtual
Join UC Davis Global Affairs and the Institute of International Education (IIE) for a workshop on Fulbright opportunities for administrators, faculty members and professionals. Topics covered in the session will include: opportunities for teaching, research and flexible initiatives in more than 130 countries, tips on how to craft a competitive application, information about the selection process and an opportunity for your questions.
Global Events and Programs
Global Affairs Events
March 16, 2023, in person
Japan Society for the Promotion of Science (JSPS) is the largest funding agency for academic research in Japan. Fellowships are offered for Ph.D. students, post-doctorate scholars and faculty members in all fields of research. If you are interested in collaborating with Japanese colleagues or conducting research in Japan, please join us for this in-person information session to find out more.
Global Affairs Co-Sponsored Events
March 8, 2023, in person
An event celebrating the new Environmental Humanities Designated Emphasis at UC Davis. Moderated by Marisol de la Cadena and Tobias Menely. Sponsored by the UC Davis Department of English, Department of Spanish and Portuguese, Needham Endowed Chair, College of Letters and Science Dean's Office. This event is a Campus Global Theme Mini-Grant recipient.
March 10, in person
Global Affairs is proud to sponsor this Mondavi event. Join us for a culturally enriching performance with Arab and Israeli musicians. Purchase Tickets.
March 15, in person
An informal gathering organized by the Turkish Student Association at UC Davis to connect and share. Open to faculty, staff and students. If you feel you were affected by the earthquake, please consider attending. Register to attend by March 10. 
Global Spotlights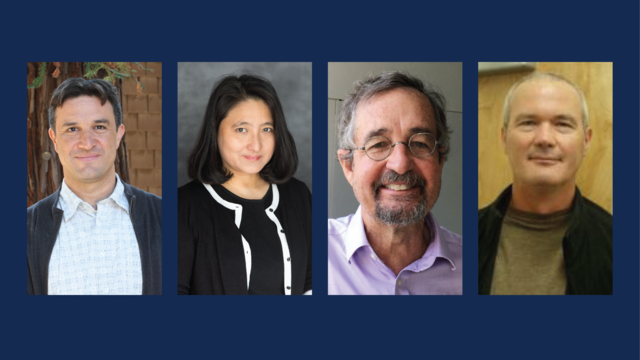 Four Faculty and Staff Honored for Global Engagement at UC Davis and Around the World
Four faculty and staff members from UC Davis are being recognized for their outstanding global engagement work with two key awards: the Chancellor's Awards for International Engagement and the Excellence in Teaching of Study Abroad Awards. These awards recognize the outstanding work of faculty and staff in international education, research and service.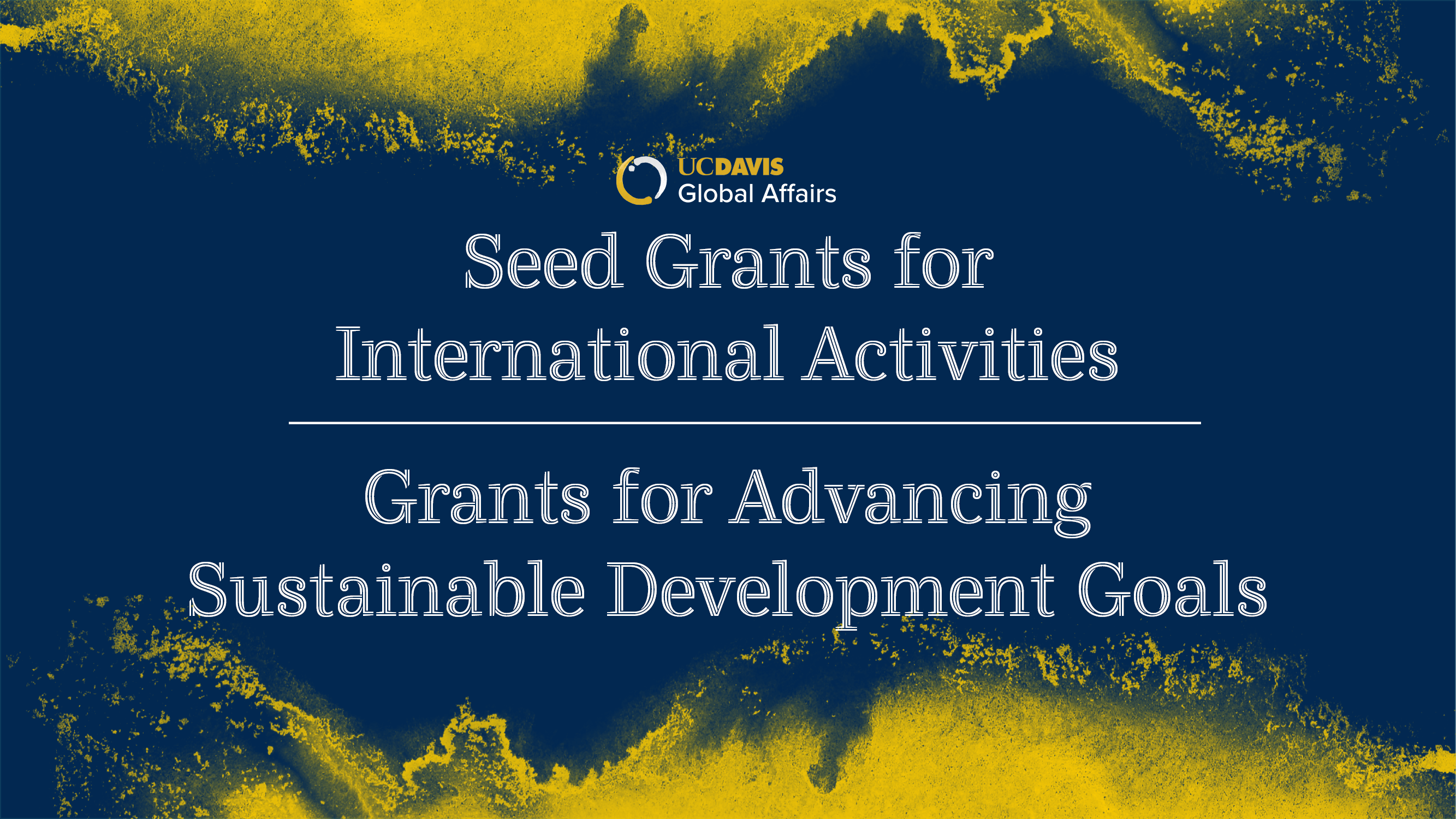 Faculty Receive Grants to Advance Global Engagement
We are pleased to announce the recipients of two sets of grants for interdisciplinary work that advances UC Davis' strong commitment to solving global challenges: Seed Grants for International Activities and Grants for Advancing Sustainable Development Goals.
Recent International Delegation Meetings (February 2023)
University of São Paulo | Brazil
Bogor Agricultural Institute (IPB) | Indonesia
University of Gothenburg | Sweden
Fulbright Taiwan | Taiwan
University of Leeds | United Kingdom
Recent International Agreements Signed (February 2023)
Brazilian Agricultural Research Corporation (EMBRAPA) | Brazil
Institut Teknolgie DEL | Indonesia
Doshisha University | Japan
Learn more about hosting visitors from around the world, or the international agreement process on the Global Affairs website.
---
Primary Category
Tags