Four Faculty and Staff Honored for Global Engagement at UC Davis and Around the World
Four faculty and staff members from UC Davis are being recognized for their outstanding global engagement work with two key awards: the Chancellor's Awards for International Engagement and the Excellence in Teaching of Study Abroad Awards. These awards recognize the outstanding work of UC Davis faculty and staff in international education, research and service. 
"I am proud of the dedication our faculty and staff have towards advancing our global programs, relationships and engagement. They are making our university and world a more compassionate, connected and impactful place," said Chancellor Gary S. May. "It is wonderful to be able to recognize and celebrate their achievements and service."
2022 Chancellor's Award for International Engagement Recipients 
The Chancellor's Award for International Engagement recognizes faculty and staff members for outstanding international engagement in advancing the university's teaching, research and service missions. The recipients of this year's award are Michael R. Carter and Jennifer Chow. 
Michael R. Carter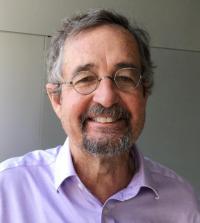 A distinguished professor of agricultural and resource economics at UC Davis in the College of Agricultural and Environmental Sciences, Michael R. Carter has been a global intellectual leader on the economics of international development for decades. His cutting-edge research on rural financial markets, tenure and land markets, new agricultural technologies, poverty traps and index insurance have advanced the field and had tremendous impact on both scholarly and policy communities.
Carter is dedicated to building capacity around the world to address poverty in low-income countries and has touched the lives of students and scholars at UC Davis and throughout the developing world. He has fostered deep engagement with global partners across Africa, Asia and Latin America, as well as multilateral agencies through his work, for example, as Director of the Feed the Future Innovation Lab for Markets, Risk and Resilience and the Resilience-plus Innovation Facility.  
Carter's nominators shared that, "Through excellence in research, service and teaching, he has brought the world to students and colleagues at UC Davis and inspired them to explore it and has brought the best of what UC Davis has to offer to confront one of the world's most important challenges, global poverty reduction."
Jennifer Chow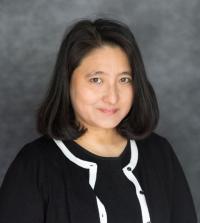 As associate director of student support in the Office of Student Support and Judicial Affairs within the Division of Student Affairs, Jennifer Chow supports international students, helps facilitate intercultural understanding and advances global engagement. As a psychologist with experience in community mental health, inpatient psychiatric hospitals and Asian American mental health issues, she has applied her skills and experience to the benefit of the UC Davis community for over 25 years.
Chow has been central to the campus support provided to families during times of crisis. She has shown incredible compassion, empathy and kindness toward international students and their families as she works to address difficult situations and unfortunate tragedies while maintaining cultural sensitivity. Chow works tirelessly to effectively resolve highly sensitive and emotionally charged issues, while ensuring that the needs of students and families are met.  
Chow's nominators shared that, "Jennifer makes the university human and caring in its engagement with the world beyond the United States. Her efforts reach across cultural divides in the most difficult circumstances. Her exemplary service to the UC Davis community should be an inspiration to us all."
2022 Excellence in Teaching of Study Abroad Awards 
The Excellence in Teaching of Study Abroad Award recognizes UC Davis instructors of the Academic Senate and Academic Federation who go above and beyond in designing and teaching UC Davis Study Abroad programs. The recipients of this year's award are Jaimey Fisher and David Masiel. 
Jaimey Fisher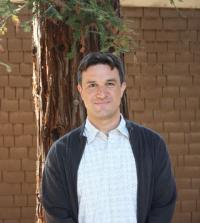 A professor of German and cinema and digital media in the College of Letters and Science, Jaimey Fisher has a long history and commitment to the study abroad program, having taught World Cinema and the European Film Festival each summer since 2009, with the exception of 2020 and 2021 due to the COVID-19 pandemic.
Based on the Locarno and Cannes film festivals in Europe, students in Fisher's course examine contemporary cinema by considering the role of film festivals in producing, distributing and exhibiting films around the world. This course has had a profound impact on the academic and professional pursuits of many students.  
A previous student shared, "Until this day, I feel grateful and fortunate to have signed up for the program. It was a golden opportunity to peek at and learn from all sides of the industry. It provided easy access for observation and interaction to the industry and the various people behind it." 
In addition to his substantial contributions to the Summer Abroad program, Fisher has made significant and lasting contributions to the UC Education Abroad Program by serving as the faculty director for its Northern Europe Regional Center. In this role, he met with many students to oversee their academic progress and ensure their personal and professional success. Fisher has also advanced global learning on campus by participating in key committees that have shaped global learning goals and outcomes, including the revised Global Studies minor.
David Masiel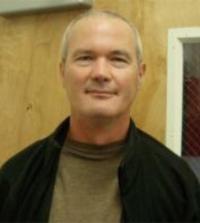 A continuing lecturer in the University Writing Program in the College of Letters and Science, David Masiel has taught inventive and impactful Summer Abroad courses in Scotland. In 2011, he started teaching Scottish Tales and in 2020, he redesigned the program to become In Search of Scotland, a unique four-week program that allows students to fully immerse themselves in Edinburgh. An intensive writing course, students come away with a deep understanding of Scotland and improved writing skills.
Masiel is a compassionate, adaptable and student-focused leader that brings excitement into the classroom. Notably, during the COVID pandemic, he quickly identified solutions that ensured students were safe and could continue to interact with the material in engaging ways.  
Masiel is also recognized for being an understanding, effective and engaging instructor. A former student shared, "I can wholeheartedly confirm my time studying abroad has been the best trip of my life, but only because of the guidance David Masiel provided."
International Connections Reception 
The awardees will be recognized by Chancellor May on March 9, at the eighth annual UC Davis International Connections Reception, hosted by Global Affairs. This event brings together the UC Davis community for an evening of networking and celebration of globally engaged faculty, staff and scholars. Global Affairs will also celebrate the recipients of Sustainable Development Goals Grants and Seed Grants. 
"Every year, I look forward to this event and recognizing the amazing work of faculty and staff to create collaborations and accessible global learning opportunities that drive our global engagement to new and exciting levels at UC Davis and beyond," said Joanna Regulska, vice provost and dean of Global Affairs.  
The International Connections Reception is open to the UC Davis Community. If you are interested in attending, please register to attend.
---
About Global Affairs at UC Davis
Global Affairs brings the world to UC Davis, welcoming more than 10,000 international students, scholars and leaders, and hosting programs that inspire global curiosity, understanding and engagement. Compelled by the valuable outcomes of thinking globally, we make transformative opportunities a reality by supporting the thousands of students and faculty learning and researching globally—and by facilitating collaborations that tackle the world's most pressing challenges through more than 150 global partnerships.
Putting our vision of a UC Davis community that engages, thrives, and leads in this interconnected world into action, Global Affairs is in pursuit of an ambitious goal: Global Education for All.
Primary Category
Tags