Spring 2021 SDGs at UC Davis Update
UN SDGs Opportunities for Spring 2021
Below are some UN Sustainable Development Goals (SDGs) opportunities (events, competitions, courses, and funding) for Spring 2021. Please share widely and always feel free to reach out with questions and ideas about UC Davis SDG engagement.
Announcements
Share your Contributions to the SDGs!
This quarter, we are ramping up our work on the first UC Davis Voluntary University Review (VUR). The VUR is a campus effort and an important step in strengthening UC Davis' contributions to local and global challenges. The process will begin to measure how UC Davis is addressing big challenges and will identify common interests across campus and with partners around the world. UC Davis offices of Global Affairs, Sustainability, and Diversity, Equity and Inclusion are spearheading this effort. 
All members of the UC Davis community are invited to share their individual SDG efforts through this online portal.  This information will feed into a dashboard that will be used to facilitate collaboration and funding opportunities for faculty, students, staff, and others on our campus. If you would like to submit information on behalf of a campus organization, unit, or club, please contact Tom Rosen-Molina.
The Green Initiative Fund is up for renewal on the Spring 2021 ballot!
What is The Green Initiative Fund (TGIF)? The Green Initiative Fund (TGIF) was established at UC Davis in 2016, implementing a $3 quarterly fee for undergraduate students. TGIF was passed with a 'Sunset Clause,' requiring renewal in the Spring of 2021. This fee funds student-centered sustainability projects, including many related to the Sustainable Development Goals (SDGs). Since 2016, TGIF has funded 98 projects, creating dozens of experiential learning and leadership opportunities for the UC Davis community.
Virtual SDG Events
World Climate Simulation 2021: May 17 and 24
On May 17 and 24, 2021, join UC Davis Sustainability and Global Affairs for a dynamic climate-focused World Climate Simulation 2021, a virtual role-playing exercise based on UN climate change negotiations. An orientation will be held May 17 from 4-5:30 p.m. (PDT), where participants will be given a country to represent in role-playing and research to facilitate simulated negotiations. Participants will use the research provided along with research they do on their own to represent their assigned country in the simulated negotiations, held on May 24 from 4-6:30 p.m. (PDT).
UC Davis Forum on the UN Sustainable Development Goals (SDGs): May 19
UC Davis Global Affairs, Diversity, Equity and Inclusion, and Sustainability are pleased to present the third UC Davis Forum on the UN SDGs (Sustainable Development Goals), the final event of this academic year's three-part series centered around UC Davis engagement with sustainable development across economic, social and environmental dimensions. The virtual Spring 2021 Forum will feature UC Davis research, teaching, service, and operations contributing to the SDGs and provide space for campus community members to share their efforts to be included in the first UC Davis Voluntary University Review on the SDGs. The event is on May 19 at 4-5 p.m. PDT and is open to the entire UC Davis community.
For more information on the campus SDG forums, and recordings of the Fall 2020 and Winter 2021 events, please click here.
UC Davis Sustainability Summit: May 21
Mark your calendars for the annual UC Davis Sustainability Summit,May 21, 2021, 10-11:30 a.m. PDT. More details to follow in the coming months. The Sustainability Summit will celebrate the campus' sustainability achievements this year, and honor our campus sustainability champions at this annual event. Email sustainability@ucdavis.edu for any questions, or join the listserve for updates on the summit and other events.
Past Events
Students and faculty from UC Davis and Osaka University met virtually through zoom on May 7, 2021, from 4-5 p.m. PDT for a cross-institution discussion on their perspectives on sustainability and the UN Sustainable Development Goals. Students discussed sustainability practices on their campuses and in their communities in a dynamic cross-cultural dialogue. A recording of the dialogue is available here.
Awards, Contests and Exchange Opportunities
UC Davis Sustainability Champion Awards
If you know an outstanding student, staff, or faculty member who is going above and beyond their work responsibilities to make UC Davis more sustainable, nominate them for a Sustainability Champion award here. Nominations now extended to May 9, 2021 at midnight. Winners will be announced by Chancellor Gary May at the annual Sustainability Summit on May 21, 2021.
Hearing from youth and from their perspective and their thoughts on how climate change impacts drinking water, water used for personal and domestic purposes, and sanitation facilities including sewerage, toilet and shower facilities, and hygiene products, among others.
Prize information: UN Special Rapporteur will invite the winner to join him and speak at a side event to Human Rights Council in September 2021.
2021 Entry Question: COVID-19 has tested Human Solidarity like nothing before. Based on your research, knowledge, and experience, develop and submit a Multimedia proposal/project that describes the lessons we have learned and how those lessons will shape our future. For example, our future in education, employment, development, or social aspects.
The theme is "Trade beyond COVID-19: Building Resilience". We will look at the effects of COVID-19 on trade and how the multilateral trading system can help build resilience to the pandemic and future crises and deliver positive results for developing and least-developed countries.
SDG Funding Opportunities
Conference Grants for UN Sustainable Development Goals (SDGs)
UC Davis Global Affairs, the Office of Diversity, Equity and Inclusion (DEI), and Sustainability are pleased to announce a call for virtual conference grants to support UC Davis faculty, staff, and students in sharing UC Davis contributions to the United Nations Sustainable Development Goals (SDGs). Virtual Conference Grants for SDGs support UC Davis faculty, staff, and student participation in important dialogues, facilitate global connections and collaborative relationships, and expand the visibility of campus efforts that promote the SDG Agenda.
This opportunity is open to UC Davis affiliates, including all currently enrolled students, current, active Academic Senate and Academic Federation faculty, and currently employed staff.
TGIF Announces Rolling Grant Application Cycle for Spring '21 Quarter
The Green Initiative Fund (TGIF) is excited to announce that it will be transitioning to a rolling grant application period for Spring Quarter 2021! TGIF is a student-run organization that promotes sustainability by providing grants of up to $20,000 to the UC Davis community and empowers students to develop, propose, and enact sustainable projects on campus. The TGIF Committee anticipates that the extended application period will encourage applicants eager to prepare for UC Davis' potential return to campus in Fall '21. Project teams that successfully submit their grant proposals and receive approval during Spring Quarter will be ready to get right to work on their projects during the anticipated in-person Fall Quarter! TGIF will be accepting grant proposals from March 29 through the end of the quarter. Proposals will be reviewed on a first-come, first-served basis. Please visit the TGIF Apply page or attend advising office hours to learn more about the application process. Questions can also be directed to tgif@ucdavis.edu. To learn more about other projects that TGIF has funded, check out our Instagram, Twitter, and Facebook, where we've been posting about current and past projects. 
Over $40,000 in funding is being offered by the UC Davis College of Letters and Science, College of Agricultural and Environmental Sciences, Global Learning Hub within Global Affairs, and the Ann E. Pitzer Foundation. Funds will cover FULL cost of participation on virtual global learning projects this summer. 
Undergraduate, graduate, and professional students are eligible. If you are selected to receive a scholarship, your participation will be contingent on being accepted to the program of your choice. If that is the case, full program fees will be paid directly to the program on your behalf. 
Funding applications will be reviewed during May until all funds have been awarded, on a first-come, first-served basis. The application will no longer be available when all funds have been allocated. 
WCRF-UC Davis Fellowship is a social impact volunteer program with the Worldwide Child Relief Foundation for all UC Davis students. It will happen VIRTUALLY in Nicaragua, during the summer. Projects: nutrition, small businesses, English teaching, special needs, digital literacy, clean water, and community garden. Deadline: May 31.
Global Innovation Fund (GIF)
GIF seeks to invest in social innovations that aim to improve the lives and opportunities of millions of people in the developing world. Open to funding innovations in any sector as long as they can demonstrate their innovation improves the lives of those living on less than USD 5 PPP per day.
Range: USD 50,000 – 15,000,000

Deadline: Program is open on an ongoing basis
To strengthen environmental and occupational health-related research collaborations, enhance research training, create relevant advanced educational curricula and outreach material, support the research needed to identify and design mitigation strategies for the adverse consequences of environmental and occupational exposures, and inform nationally relevant policy development in LMICs.
Funding information: anticipated budget total costs may not exceed USD 300,000 per year

Deadline: June 8, 2021
Supports rigorous, intellectually ambitious, and technically sound research relevant to the most pressing questions and compelling opportunities in education (broadly conceived).
Funding information: supports education research projects, with budgets up to USD 50,000 for projects ranging from one to five years

Deadline: June 1, 2021
To support rigorous, intellectually ambitious, and technically sound research relevant to the most pressing questions and compelling opportunities in relation to racial equity in education.
Funding information: proposed budgets for this program are limited to USD 75,000 total and may not include indirect cost charges per Spencer's policy

Deadline: June 2, 2021
Challenging innovators (startups, students, research organizations and independent researchers, corporate partners) to tackle the following problem statement: To build back smarter, how can digital solutions be used to make cities more livable with a focus on 1 or more of the following: access to services and amenities, participation and influence in the decision-making process, and improving financial access.
Funding information: USD 20,000 will be awarded to the best solution

Deadline: May 31, 2021
To drive ocean innovation, strengthen youth involvement in the ocean sector, increase ocean literacy, and identify financially stable ocean conservation models.
Funding information: grants range from USD 500 to 2,000, typically disbursed in 2 installments

Deadline: May 31, 2021
To support research, conservation, or educational projects that are capable of attracting significant public attention and that, as a result, may genuinely increase public and government awareness of the urgent need to protect the marine environment. Only projects concerned with marine chondrichthyan species (sharks, rays, skates, sawfishes, chimaeras) will be considered.
Funding information: up to USD 10,000

Deadline: Jun 30, 2021
To support conservation programs that protect threatened wildlife and habitats worldwide. Field studies and other projects that demonstrate a multi-disciplinary approach to biodiversity and ecosystem conservation, and projects that involve in-country collaborators receive the highest funding priority.
Since 2018, Microsoft has supported 40 AI for Humanitarian Action projects in 13 countries, advancing solutions to address challenges in disaster response, refugees, displaced people, human rights, and the needs of women and children through grants, technology donations, and data science support.
Internships and Fellowships
WCRF – UC Davis Fellowship is a program in partnership with the Sacramento-based non-governmental organization Worldwide Child Relief Foundation for all UC Davis students. The fellowship is usually carried out in Nicaragua, on-site, but it will be offered now virtually. Some available projects are: health education and nutrition, small business development, English teaching, children with special needs, community development, digital literacy, self-reliance classes, clean water, and community garden. Contact Lili Larson for more information.
The SDG Students Program of SDSN Youth is assembling a new team (May-August) for part-time role
We are looking to create a university-level training toolkit on the SDGs for use in various regions.  "The SSP Toolkit" will serve as a modular educational curriculum and guidebook for further engagement beyond the traditional classroom. The role requires research regarding the local challenges and solutions in relation to specific SDGs or intersectional matters. This project intends to provide a mix of adaptive self-guided or group-oriented resources to our Hubs at various universities. This project will leave a lasting impact on the SDG Students Program, and shape the value of education for over 2,000+ students in the coming months/years.
Up to 130 fellows are selected every year in a globally competitive process based on personal, academic, and professional achievements. Fellows earn either a master's degree or a certificate in peace and development studies at one of the seven Rotary Peace Centers, located at leading universities around the world.
SDG Courses, Trainings and Resources
NEW: UC Davis Global Learning Summer Courses
New this summer, and in collaboration with UC Davis Summer Sessions, the Global Learning Hub is offering seminars for students of all majors who will be introduced to global learning and hone their skills to become the global professionals and global collaborators of tomorrow. These one-unit seminars, which can be taken independently or in sequence, will prepare students to engage in an interconnected world that defies geographic borders.
Summer Session I

Becoming a Global Professional: How to Prepare for Careers in an Interdependent World

Summer Session II

Becoming a Global Collaborator: Innovative and Inclusive Ways to Address Global Challenges
SDG Academy Online, Self-Paced Courses Available
New runs of SDG Academy's popular courses started in September 2020 and will remain open for a year, so you can enjoy SDG learning at your own pace. SDG Academy courses found below can be audited for free, or students can choose to receive a verified certificate for a small fee. You can also find more resources for online teaching and learning on this Global Affairs webpage.
The Center for Sustainable Development at Brookings
The Center for Sustainable Development at Brookings generates leading research and insights to advance global sustainable development and implement the Sustainable Development Goals (SDGs) within and across all countries. The Center provides a wealth of information on the SDGs, including online events and podcasts, publications, and other resources.
Recent UC Davis Engagement with SDGs in the News
Chancellor Gary S. May reaffirmed UC Davis' commitment to a better planet by joining with dozens of other university leaders around the world on statements calling for action on sustainability, equality, equitable economic growth, and more. In an online forum hosted last month by Zhejiang University, 58 signatories called for action on the UN Sustainable Development Goals, or SDGs, including transformative goals like ending world hunger, combating climate change, achieving gender equality, making cities inclusive and safe, and conserving wildlife. When the SDGs were adopted in 2015, governments around the world committed to achieving the agenda by 2030.
Other Relevant Articles:
More Funding and Opportunity Listings
Global Affairs regularly shares funding opportunities in support of the SDGs. If interested, you can sign up to the Global Affairs funding email list. 
UC Davis is a member of the Sustainable Development Solutions Network (SDSN) and you can also sign up with your UC Davis email address to participate directly in this global network and access a regular list of funding opportunities by visiting their website.
Contact Information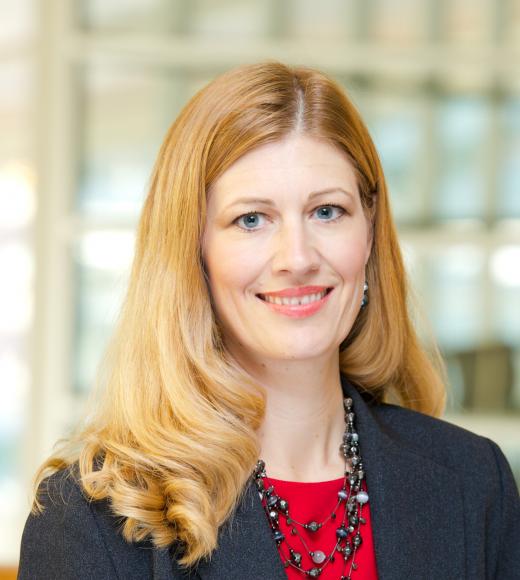 Jolynn Shoemaker
Director of Global Engagements
Global Affairs
jmshoemaker@ucdavis.edu
Primary Category
Tags