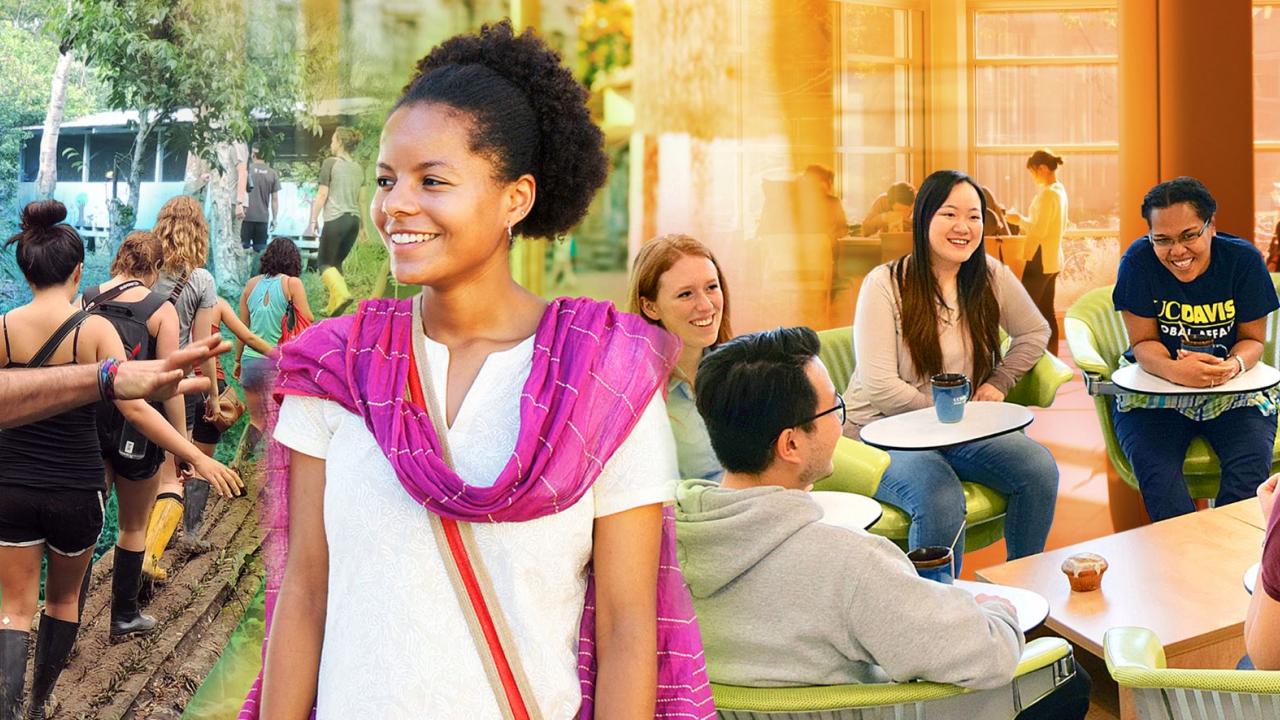 Dear friends of UC Davis Global Affairs,
I hope this message finds you and your loved ones, in California and around the world, safe and healthy. As we all continue to adjust to the unprecedented and evolving circumstances related to coronavirus (COVID-19), I am reminded of how interconnected our world is and of the resiliency of our UC Davis community. Global Education for All, our goal of preparing each and every UC Davis student to navigate the challenges and opportunities of a globally interconnected world, feels more timely than ever before.
At UC Davis, spring courses are now fully online, while housing, dining, and other essential services remain available to serve students still on campus. In Global Affairs, we continue to serve our community remotely, providing global learning resources for our students, staying connected with our international students and scholars, supporting faculty, assisting international travelers, and more. I am grateful for our dedicated team for quickly adjusting to continue to support our vibrant global community. 
Supporting our Global Community 
The health and well-being of our UC Davis community is our first priority and, as such, we made the very difficult decision to suspend our spring and summer 2020 study abroad, global internship, and Blum Center Poverty Alleviation Through Action grant programs. We acknowledge that though we may be temporarily restricted in our location, it is still critically important that we prepare our students for global challenges and opportunities by expanding global and intercultural experiences in new and creative ways. To start, we have launched a new webpage with a set of resources to support virtual global teaching and learning and are actively identifying, developing, sharing, and collaborating with partners around the world on new virtual and global learning programs and resources.
UC Davis Give Day will be live on April 17-18.  UC Davis Give Day is an action packed online fundraising drive to raise financial support for our students and faculty. Give Day is your opportunity to give back and help us provide vital global online opportunities for our UC Davis community.
Celebrating Recent News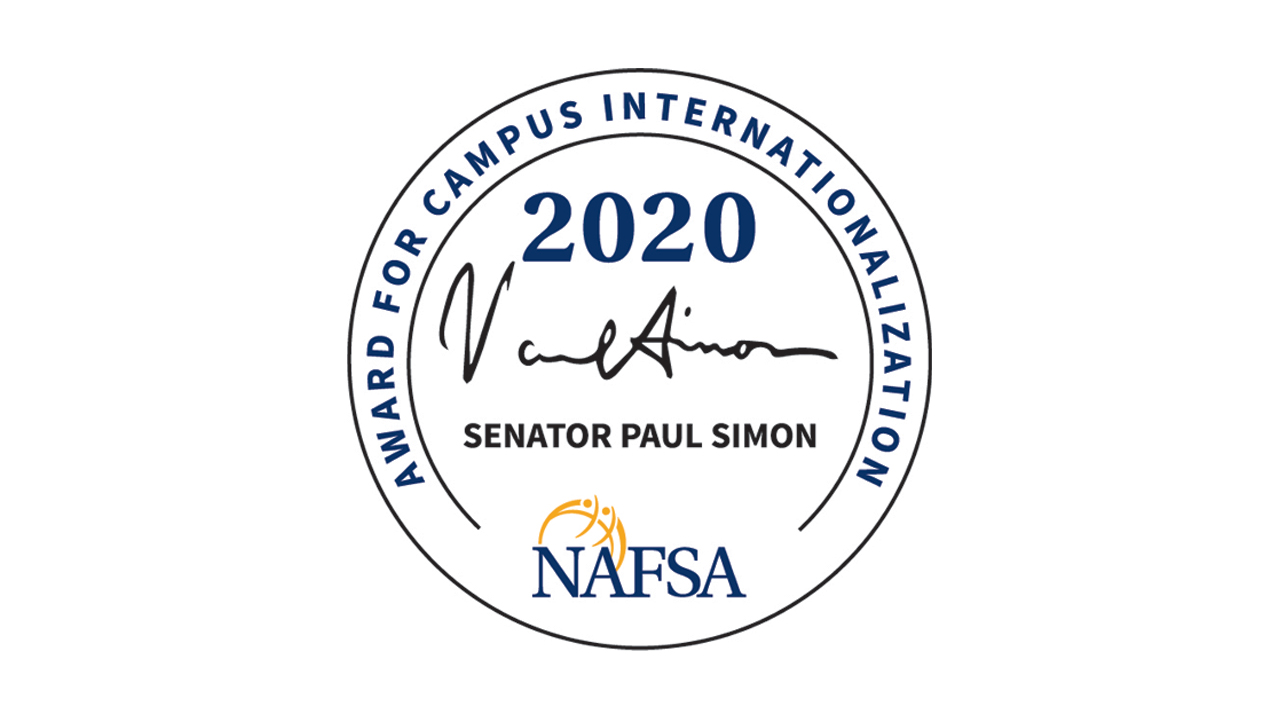 UC Davis Recognized with Prestigious Simon Award
UC Davis was recently recognized with NAFSA's 2020 Simon Award for Comprehensive Internationalization, a selective honor bestowed to leading higher education institutions for excellence in internationalization efforts—both on campus and across the world. UC Davis is one of only four U.S. universities and the only comprehensive research university named among this year's Simon Award winners.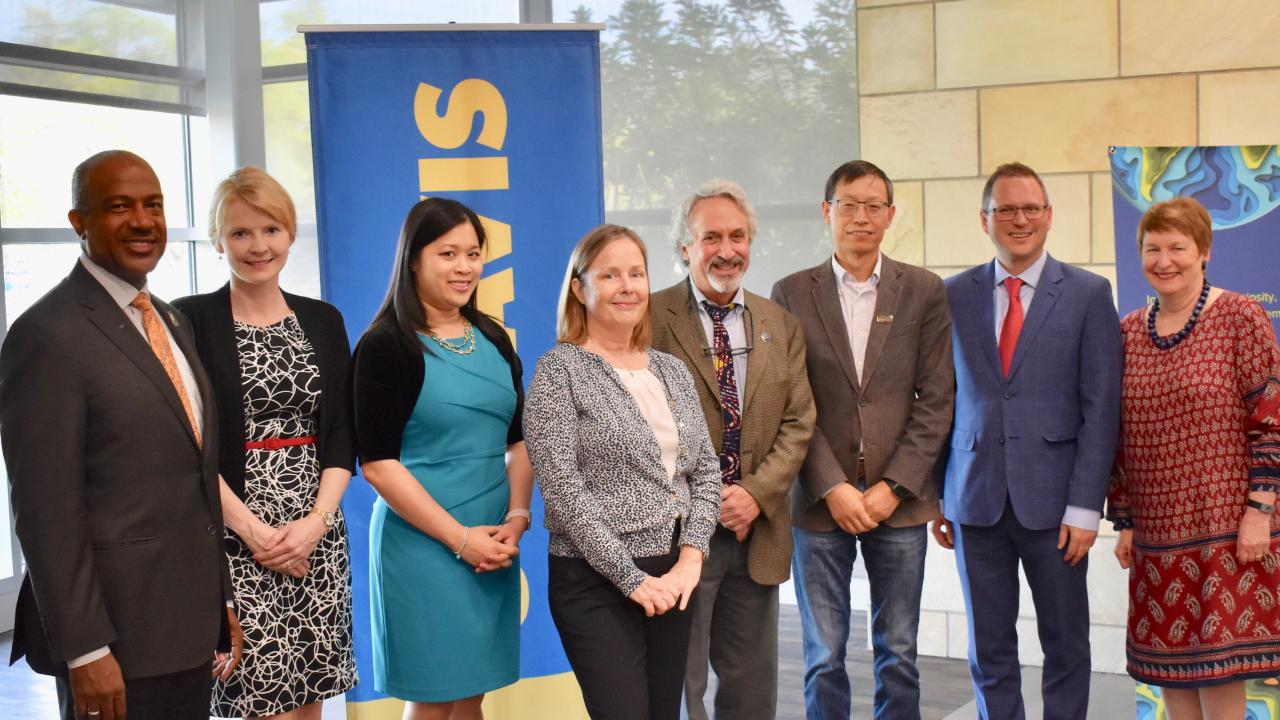 Honoring Our UC Davis Chancellor's Awardees and Study Abroad Instructors
At our annual International Connections Reception, faculty and staff members were honored by Chancellor Gary S. May as Chancellor's Awards for International Engagement recipients. Additional faculty members received Excellence in Teaching in Study Abroad Awards, and recipients of Global Affairs grant programs were announced, including for our inaugural Grants for Advancing Sustainable Development Goals.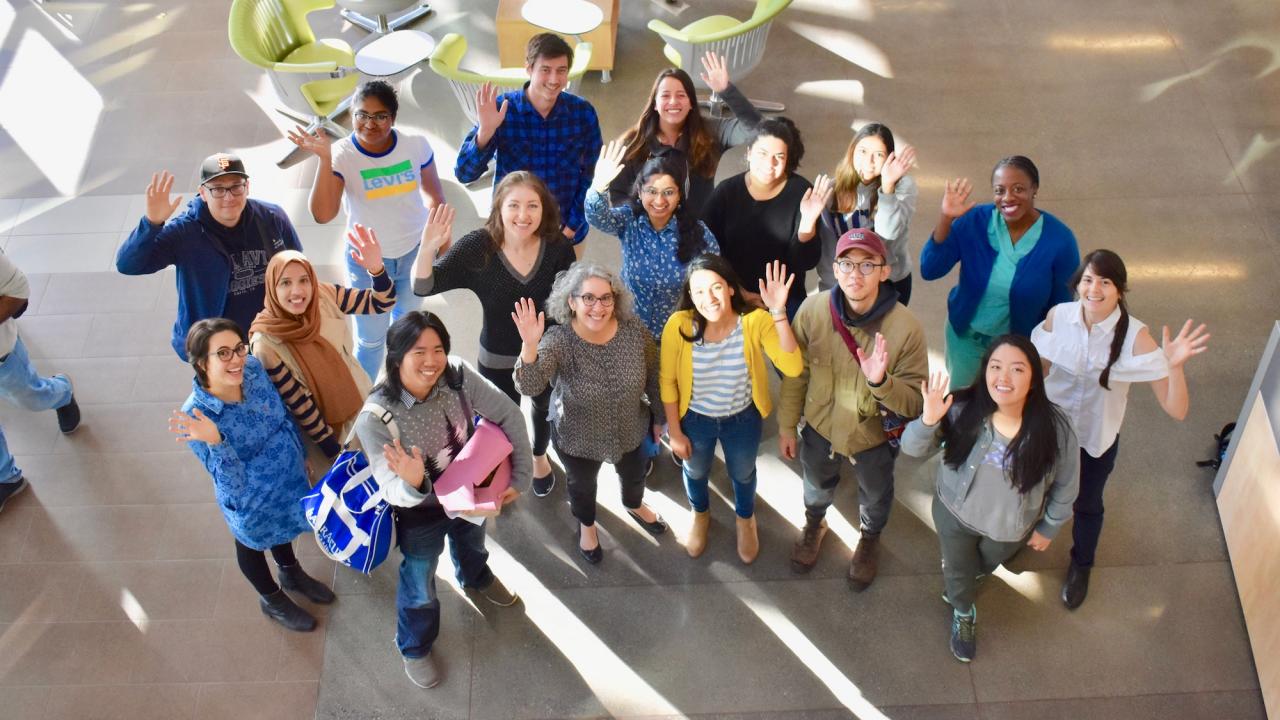 Meet Our 2019-20 Global Education for All Fellows
We are proud to introduce our inaugural cohort of Global Education for All Fellows! These students from across UC Davis colleges and schools are honing their professional skills and furthering our campus goal and Provost's Priority of Global Education for All.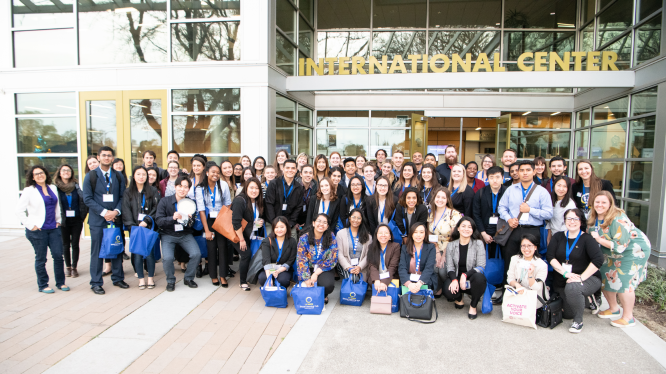 Inaugural Global Learning Conference Helps Students Leverage Experiences to Enhance Futures
Our Global Learning Hub, in collaboration with the Internship and Career Center, hosted a successful and first-ever Global Learning Conference on February 29, 2020. More than 100 students from UC Davis and other campuses benefited from workshops and interactions with 75 global professionals who participated, including UC Davis Chancellor Gary S. May who provided welcoming remarks.
Thank You For Your Support
We recognize that these challenging circumstances impact everyone in different ways. We are thinking of you and we thank you for your continued support of UC Davis. We are all Global Aggies and we will get through this together.
Warm regards,
Joanna Regulska
Vice Provost and Associate Chancellor of Global Affairs
Professor of Gender, Sexuality and Women's Studies
University of California, Davis
Category
Tags