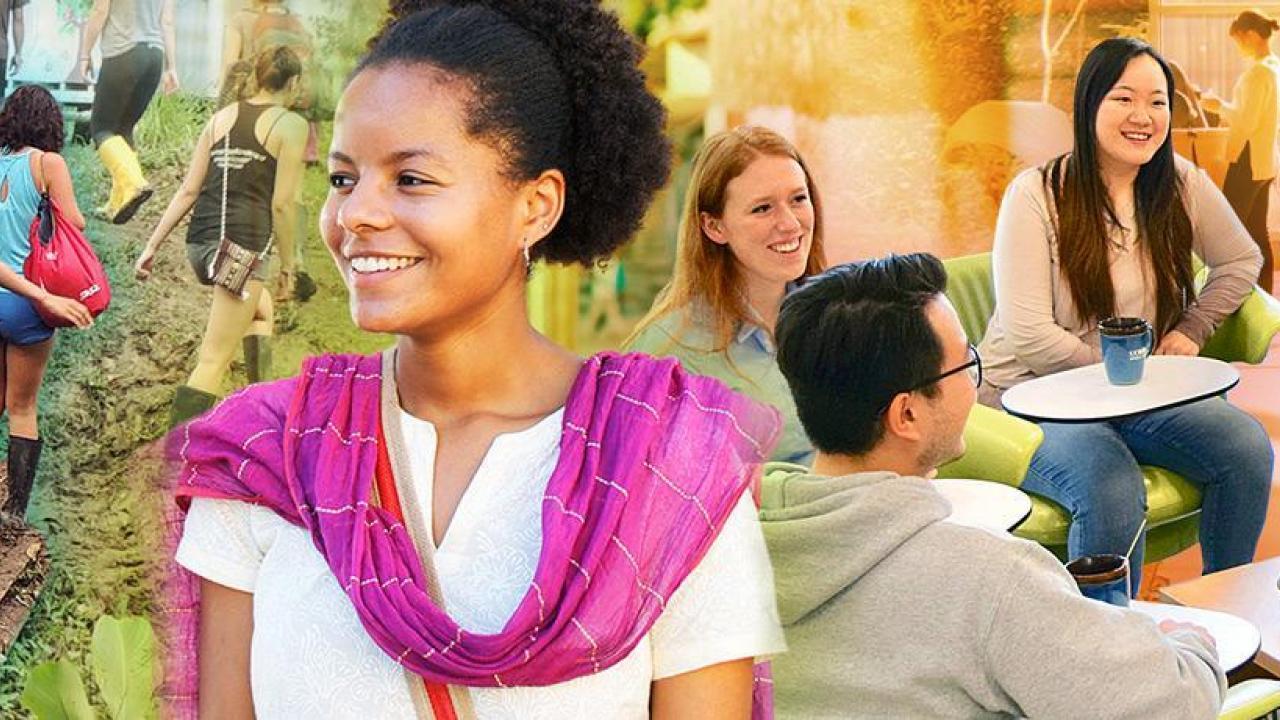 Global Education for All Updates
Spring 2020
As we address the impact of COVID-19 we acknowledge that though we may be temporarily restricted in our location, our world is still interconnected, our well-being still relies upon interdependence, and our challenges and opportunities are still global in scope. It is therefore critically important that our teaching and learning includes global and intercultural experiences—and that we continue to expand avenues beyond traditional study abroad, such as online course content or virtual international collaborations.
As faculty and students are gearing up for online courses and wonder about how to strengthen global and international collaborations in the present context, Global Affairs has gathered a set of resources to help faculty connect with others around the world and support students in becoming global thinkers and learners. 
January, February, and March were busy months for Global Education for All! Our inaugural cohort of Global Education for All Fellows has been finalizing projects to extend global learning on campus.  The Global Education for All Steering Committee worked on various projects including refining global learning outcomes, crafting an associated minor, and designing campus-wide advising partnerships. In addition, we co-convened with the Internship and Career Center, Public Scholarship and Engagement, the undergraduate STEM initiative and the Institute for Innovation and Entrepreneurship, a discussion about holding the Future of Experiential Learning. We hosted our second Global Education for All Advisory Council meeting to discuss how we can philanthropically support for our goal to provide 100% of our undergraduate, graduate, and professional students with global learning opportunities that change their lives and our world. UC Davis was also ranked as a top producer of U.S. Fulbright Scholars and continues to be ranked among the top producers of Peace Corps Volunteers. We have a lot of excitement around Global Education for All and hope you enjoy reading about our recent achievements, events, projects and Global Aggies.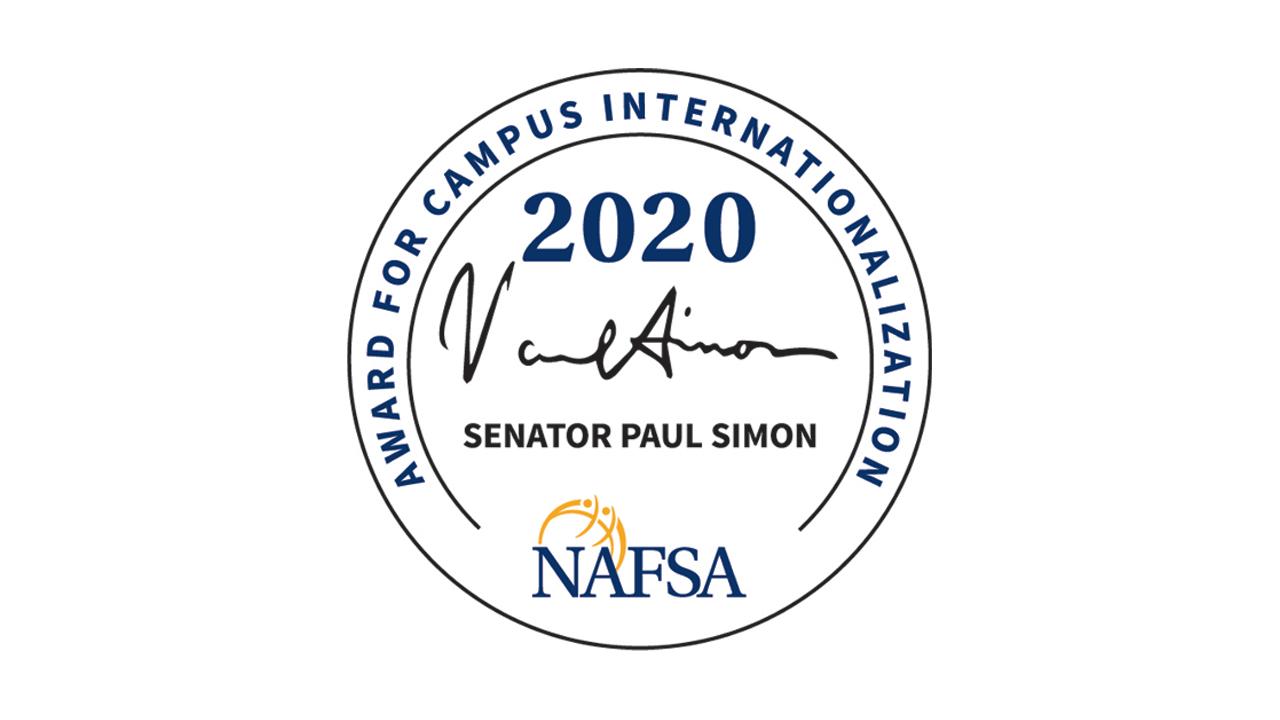 UC Davis Recognized with Prestigious Simon Award
UC Davis was recently recognized with NAFSA's 2020 Senator Paul Simon Award for Comprehensive Internationalization, a selective honor bestowed to leading U.S. higher education institutions for excellence in internationalization efforts—both on campus and across the world. UC Davis is one of only four universities and the only comprehensive research university named among this year's Simon Award winners.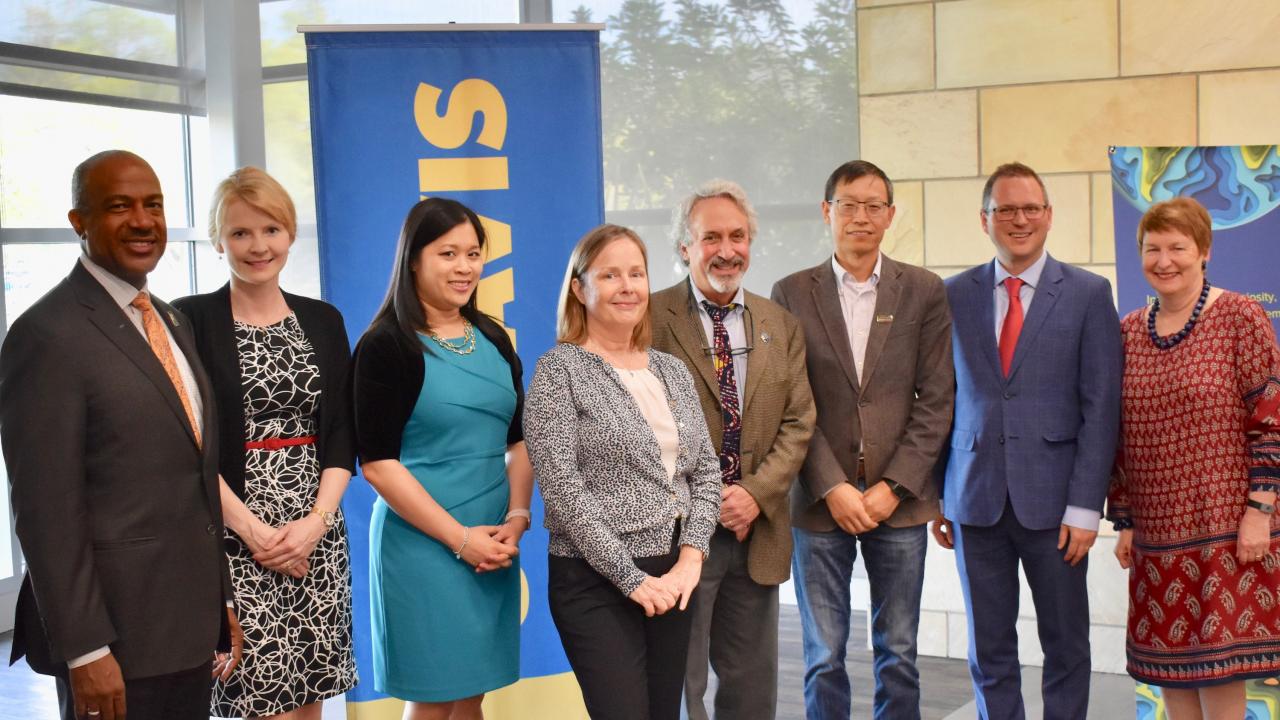 UC Davis Chancellor's Awardees, Study Abroad Instructors, Faculty Researchers Celebrated for Global Engagement
Four faculty and staff members spanning four UC Davis colleges, schools, and units were honored by Chancellor Gary S. May as recipients of the Chancellor's Awards for International Engagement. One member of the Academic Senate and one member of the Academic Federation received the Academic Senate's Excellence in Teaching in Study Abroad Awards. This year's recipients of various Global Affairs grant and development programs were also announced, including the inaugural Grants for Advancing Sustainable Development Goals.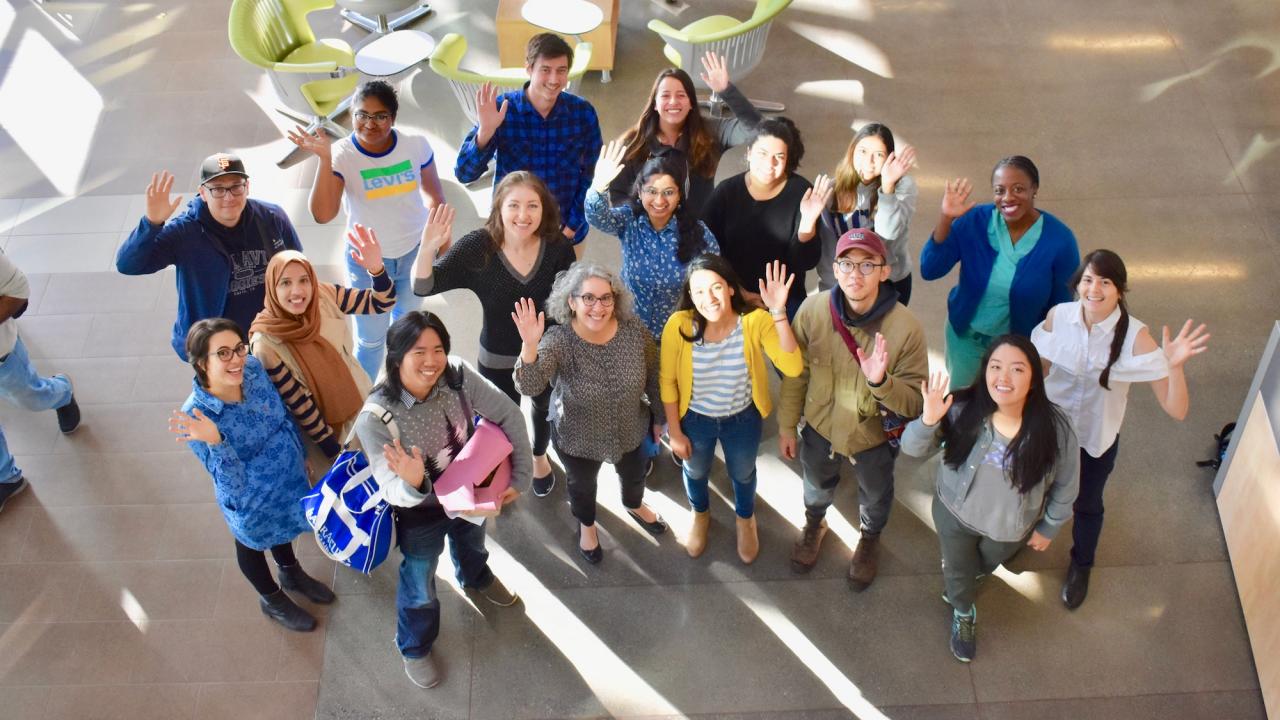 Global Education for All Fellows
The Global Education for All Fellowship is a campuswide student committee created to inform and help implement Global Education for All. The inaugural cohort of Global Education for All Fellows is building upon the efforts of previous student advisory committees. They are working on special projects in teams, receiving professional development support, and networking with leaders across campus.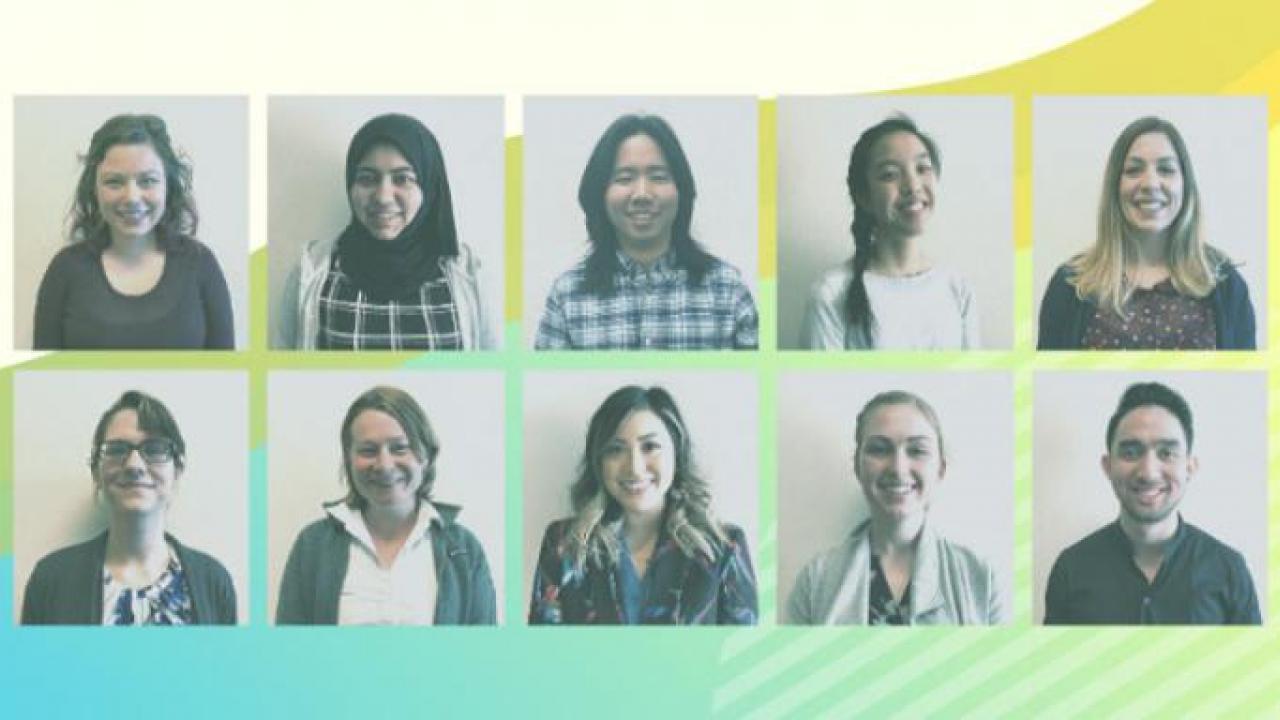 Recognizing 'Grad Slam' Students for Exploring Globally Relevant Research
Global Affairs co-sponsored this year's UC Davis 'Grad Slam.' Two finalists, doctoral students Fatima Hussain (Chemistry, College of Letters and Sciences) and Paul Kasemsap (Horticulture and Agronomy, College of Agricultural and Environmental Sciences), received our 'Global Education for All' designation for their exploration of globally relevant research topics.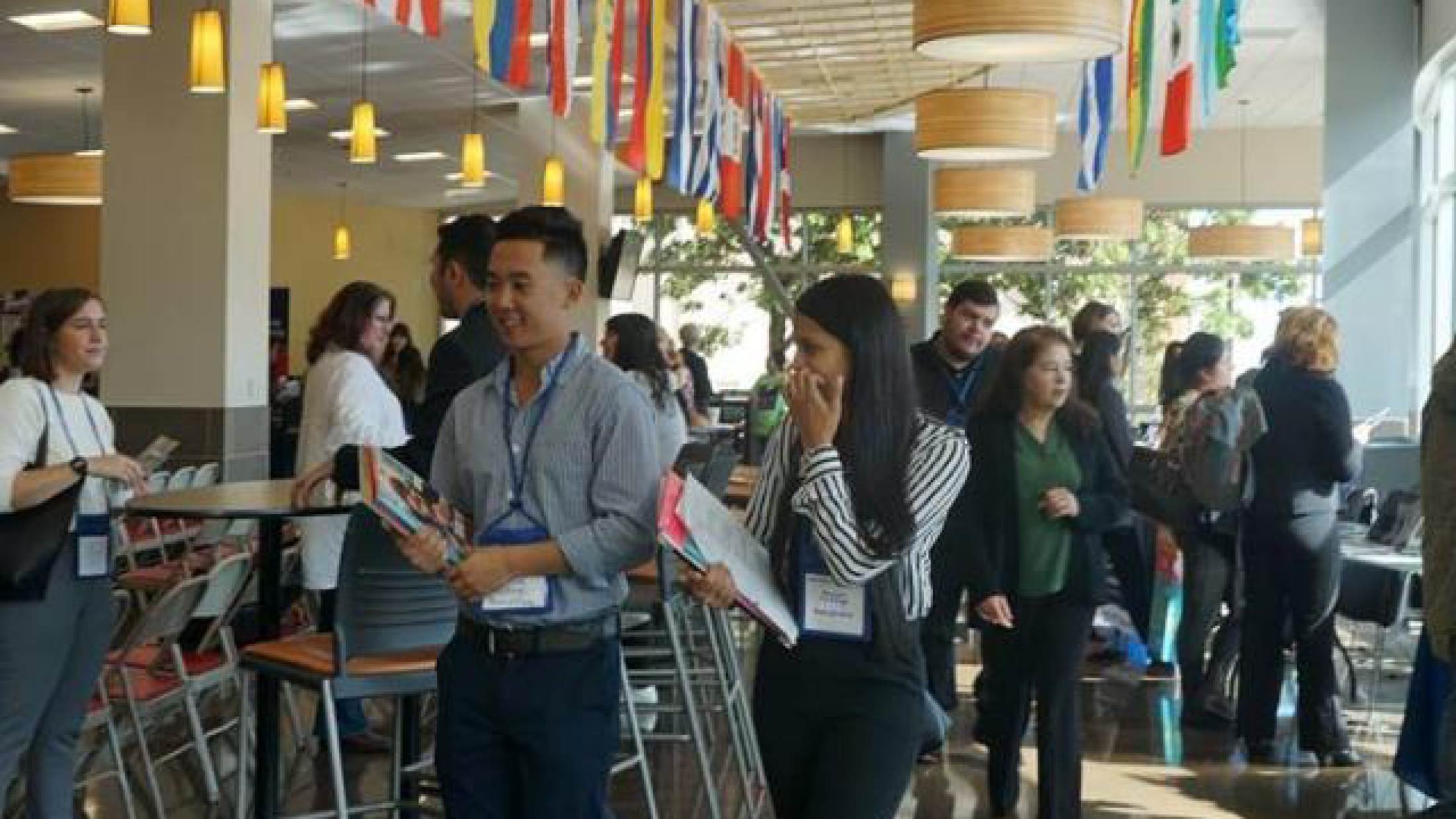 Inaugural Global Learning Conference —  Leveraging Your Experiences to Enhance Your Future
The Global Learning Hub team, in collaboration with the Internship and Career Center, hosted the inaugural Global Learning Conference at the International Center with great success. The conference's theme was "Leveraging your Experiences to Enhance your Future" and featured a welcome by UC Davis Chancellor May. Approximately 150 students from UC Davis and other campuses attended workshops and interacted with 75 global professionals, exploring ways to translate their global learning experiences into potential internships, employment, and other opportunities.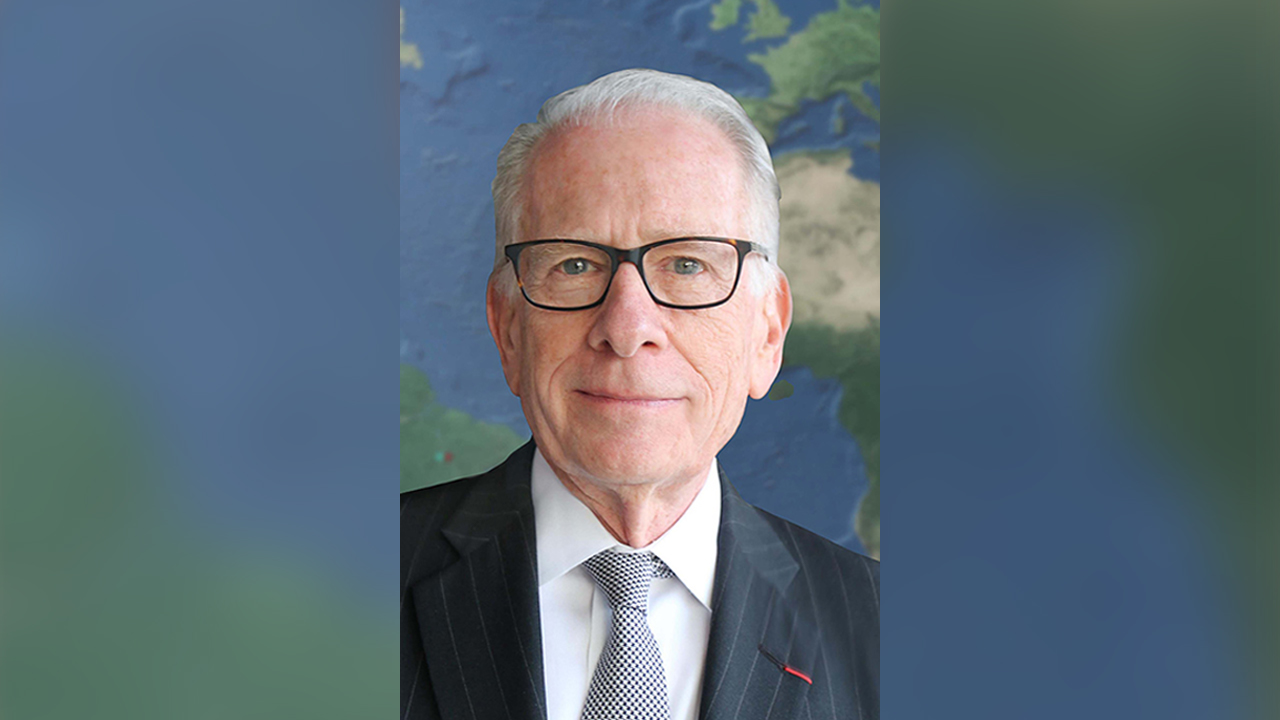 Global Education for a Global Society: New Threats and Opportunities
On February 6, 2020, Global Affairs hosted Dr. Allan E. Goodman, President and CEO of the Institute of International Education, as the inaugural speaker of our State of the Field of International Higher Education series. Dr. Goodman is the sixth President of the Institute of International Education, which marked its centennial in 2019.  IIE promotes the exchange of scholars and students, rescues scholars, students, and artists from persecution, displacement, and crises, conducts research on international academic mobility, and administers the Fulbright program sponsored by the United States Department of State, as well as over 200 other corporate, government and privately-sponsored programs.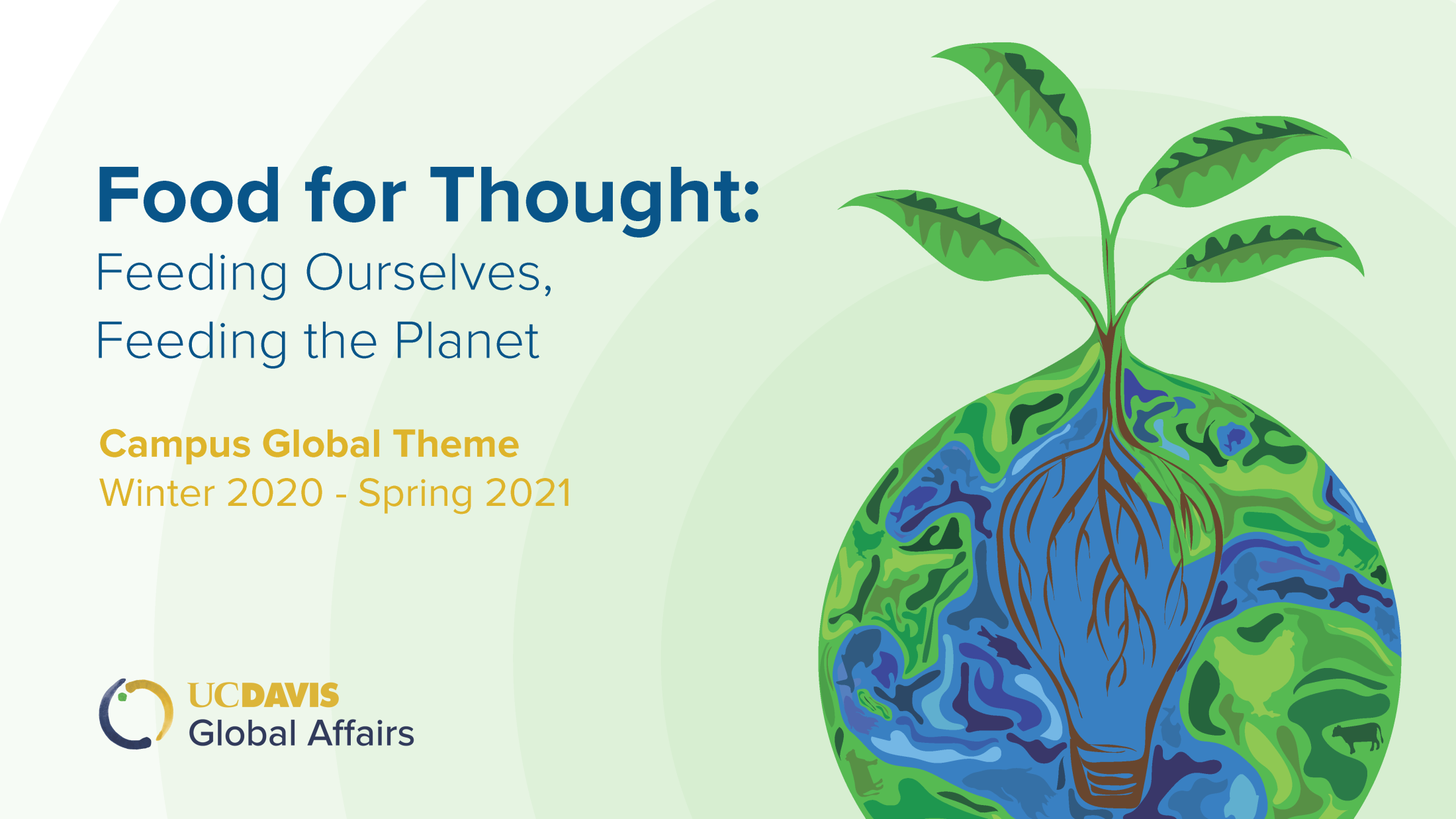 Campus Global Theme 2020-21
UC Davis and local organizations will host a range of events affiliated with the 2020-21 Campus Global Theme, Food for Thought: Feeding Ourselves, Feeding the Planet. The 2020-21 calendar of events boasts more than 25 programs, including documentary screenings, field trips to farms in the Sacramento region, research presentations, and forums. Events consider the complexities and importance of food, bringing attention to a variety of topics ranging from nutrition to agriculture, economics to politics, and education to ecosystems, including:
•    Food as Medicine
•    Exploring Food System Career Pathways for Young People
•    The Politics of Food
•    Exploring the Cultural Diversity of Sacramento Region Farms
•    Cultivating Food and Inclusive Employment
•    How Local Food Policy Impacts UC Davis Students
Events are currently postponed due to COVID-19 restrictions, but when they are rescheduled, the entire UC Davis community and general public are invited to participate in this campus dialogue about how we feed ourselves and our planet.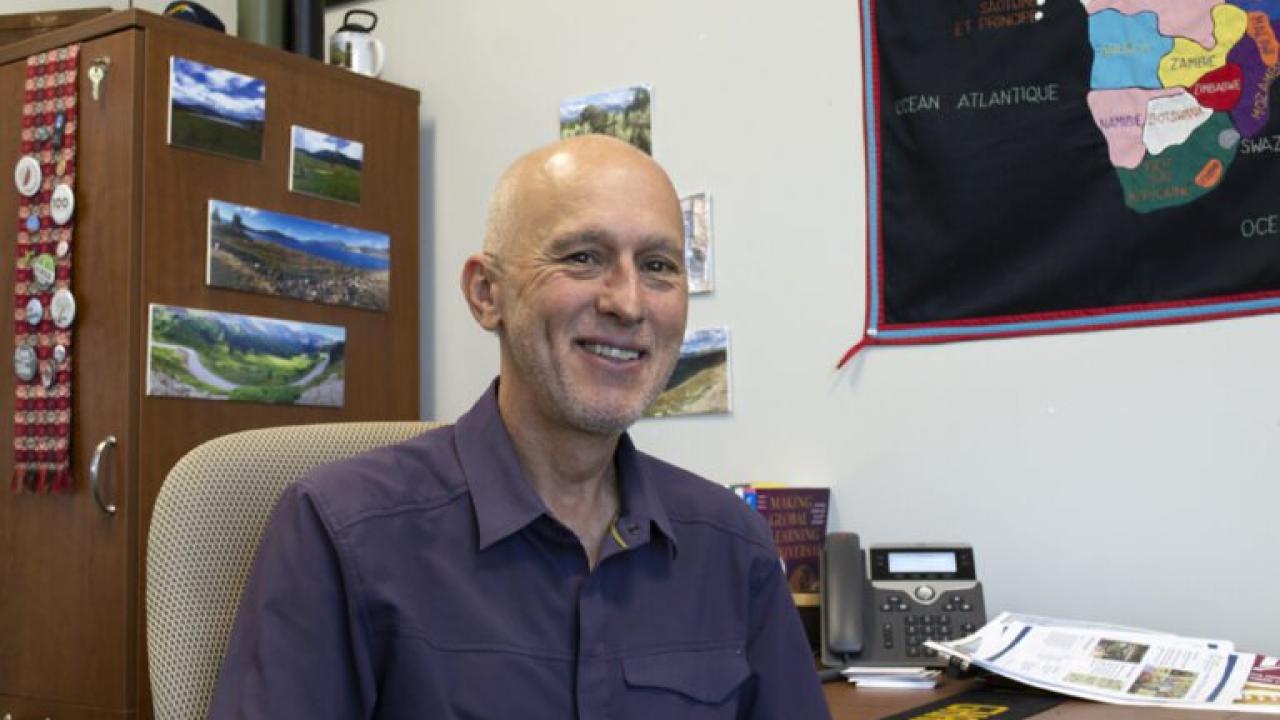 In the News: Former mayor helps students prepare for a globalized world
As mayor of the city of Davis from 2016 through 2018, Robb Davis was tasked with guiding the city through a divisive and turbulent time in national politics that at times played out locally. As mayor, Davis approached that challenge by trying to "help people work together to solve problems," he said. It's a common thread that runs through his new work at UC Davis. (Davis Enterprise) 
Stories of global curiosity, understanding, and engagement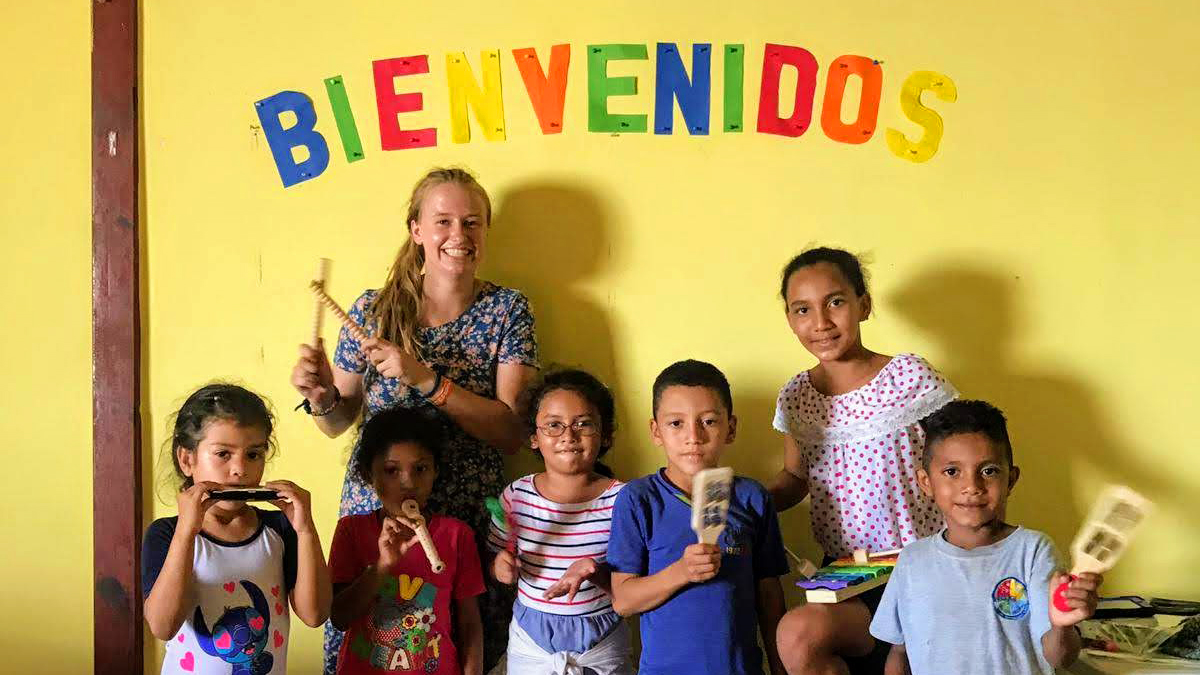 Serving Nicaraguan Students with Special Needs
Last summer, UC Davis biomedical engineering major in the College of Engineering Laura Oelsner traveled to Nicaragua last summer to serve students with special needs and create community programs focused on improving literacy, food security, and vision.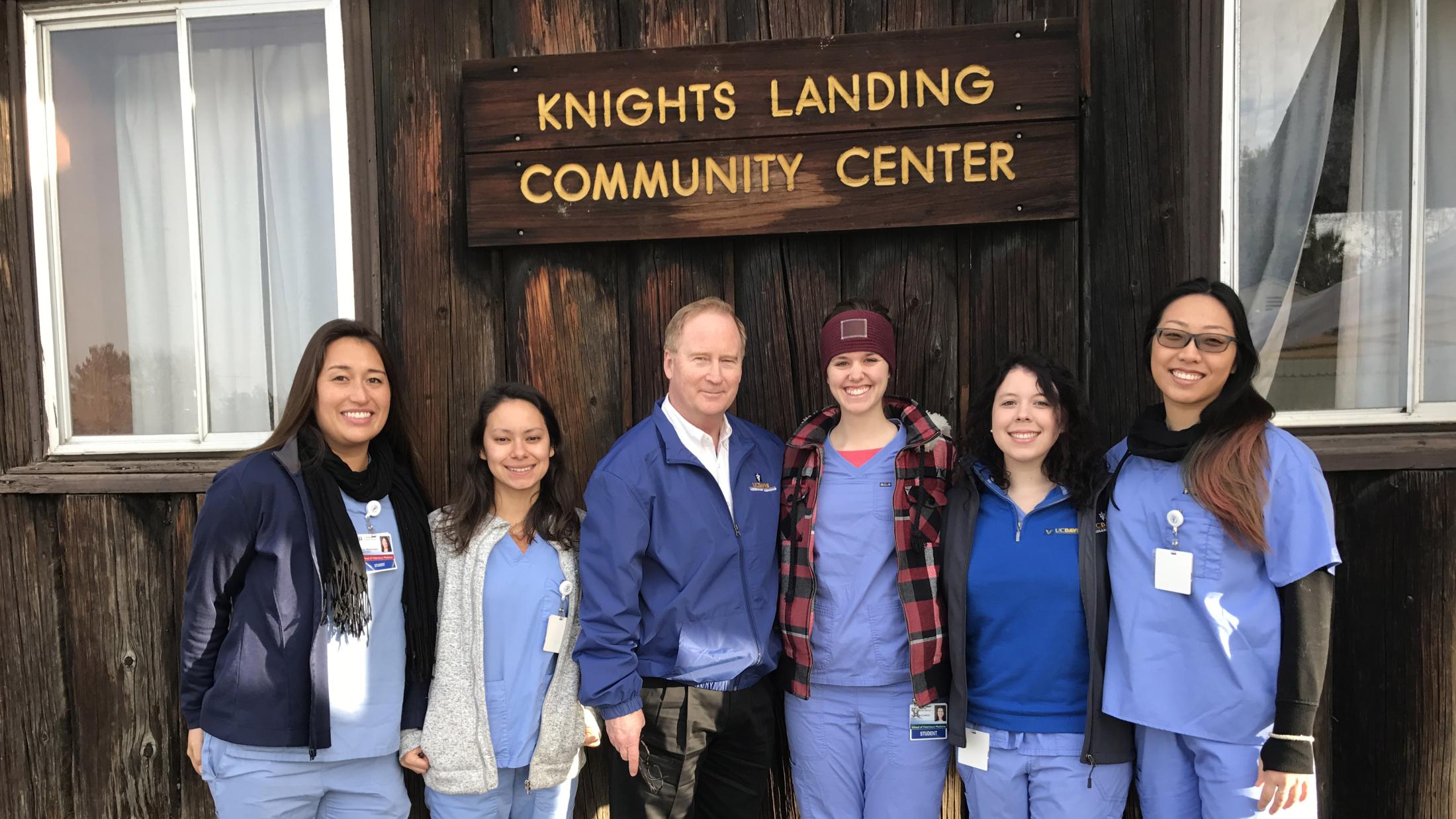 Backyard Immersion With Knights Landing One Health Center
Amanda Crofton, a UC Davis Veterinary Medicine student, is helping animals and people—and advancing Global Education for All —right in our own backyard.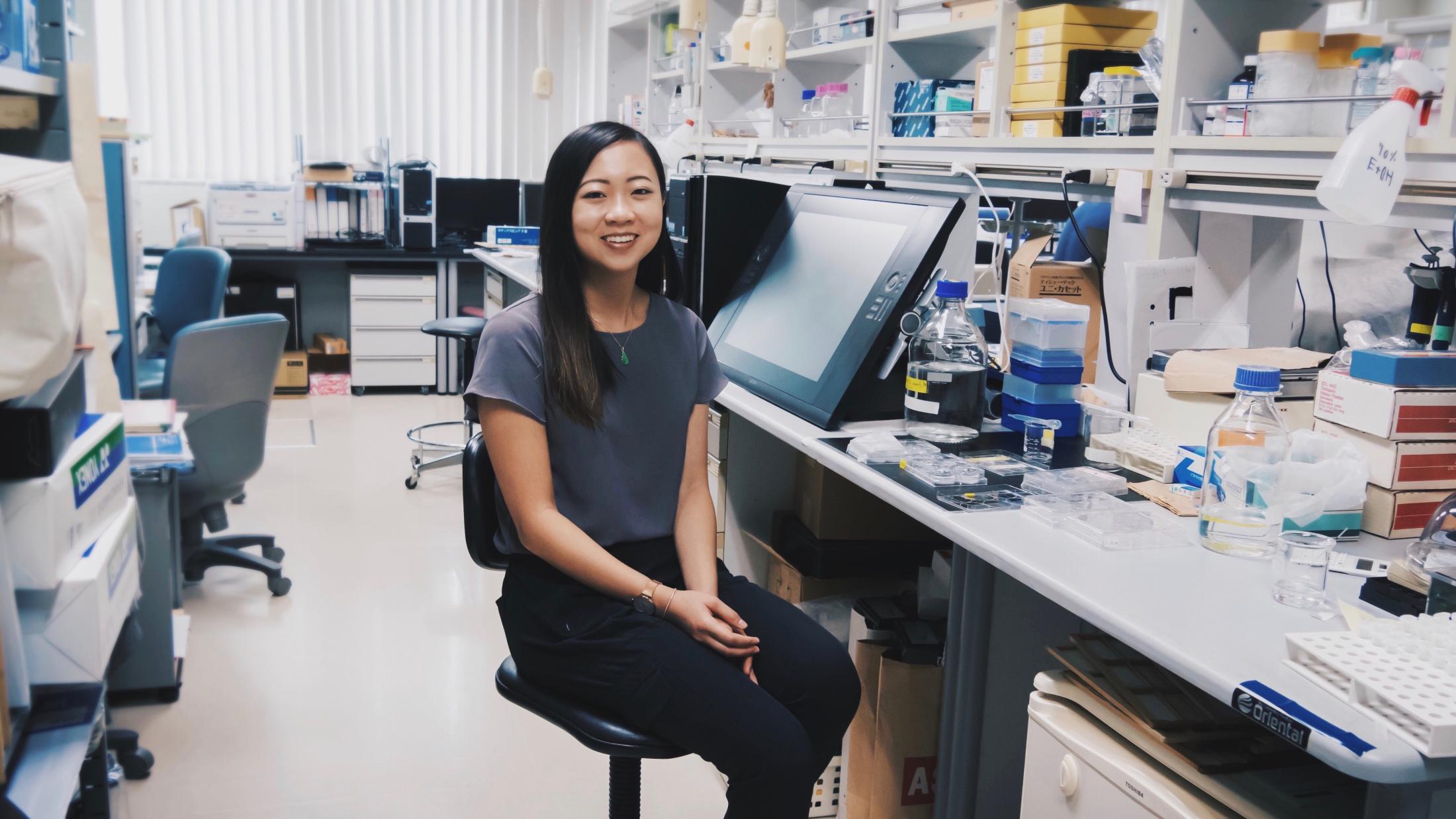 A Summer Researching in Japan
After working alongside two Visiting Fulbright Scholars from Romania and a visiting international scholar from Japan, UC Davis global disease biology major Amanda Nguyen was inspired to apply, and was later selected, for a highly competitive undergraduate student internship in Japan to continue her research on the neurophysicology of itch and nerves.  
About Global Affairs at UC Davis
Global Affairs brings the world to UC Davis, welcoming more than 10,000 international students, scholars and leaders, and hosting programs that inspire global curiosity, understanding and engagement. Compelled by the valuable outcomes of thinking globally, we make transformative opportunities a reality by supporting the thousands of students and faculty learning and researching globally—and by facilitating collaborations that tackle the world's most pressing challenges through more than 150 global partnerships.
Putting our vision of a UC Davis community that engages, thrives, and leads in this interconnected world into action, Global Affairs is in pursuit of an ambitious goal: Global Education for All.
Category
Tags