UC Davis Chancellor's Awardees, Study Abroad Instructors, Faculty Researchers Celebrated for Global Engagement
By Bonnie Shea, director of communications, Global Affairs
The fifth annual International Connections Reception, hosted by Global Affairs on March 5, brought together the UC Davis community to celebrate globally-engaged faculty, staff, and scholars. 
Four faculty and staff members spanning four colleges, schools, and units were honored by Chancellor Gary S. May as Chancellor's Awards for International Engagement recipients. One member of the Academic Senate and one member of the Academic Federation received the Academic Senate's Excellence in Teaching in Study Abroad Awards. This year's recipients of various Global Affairs grant and development programs were also announced, including for the inaugural Grants for Advancing Sustainable Development Goals.
"Faculty and staff are key to advancing UC Davis' mission through innovative global engagement," said Joanna Regulska, vice provost and associate chancellor of Global Affairs. "I am thrilled to see their dedication to collaborating with partners locally and globally and to creating new and accessible global learning opportunities for our students."



2020 Chancellor's Awards for International Engagement
These awards recognize faculty and staff members for their outstanding global and international engagement in carrying out the university's missions of teaching, research, and service.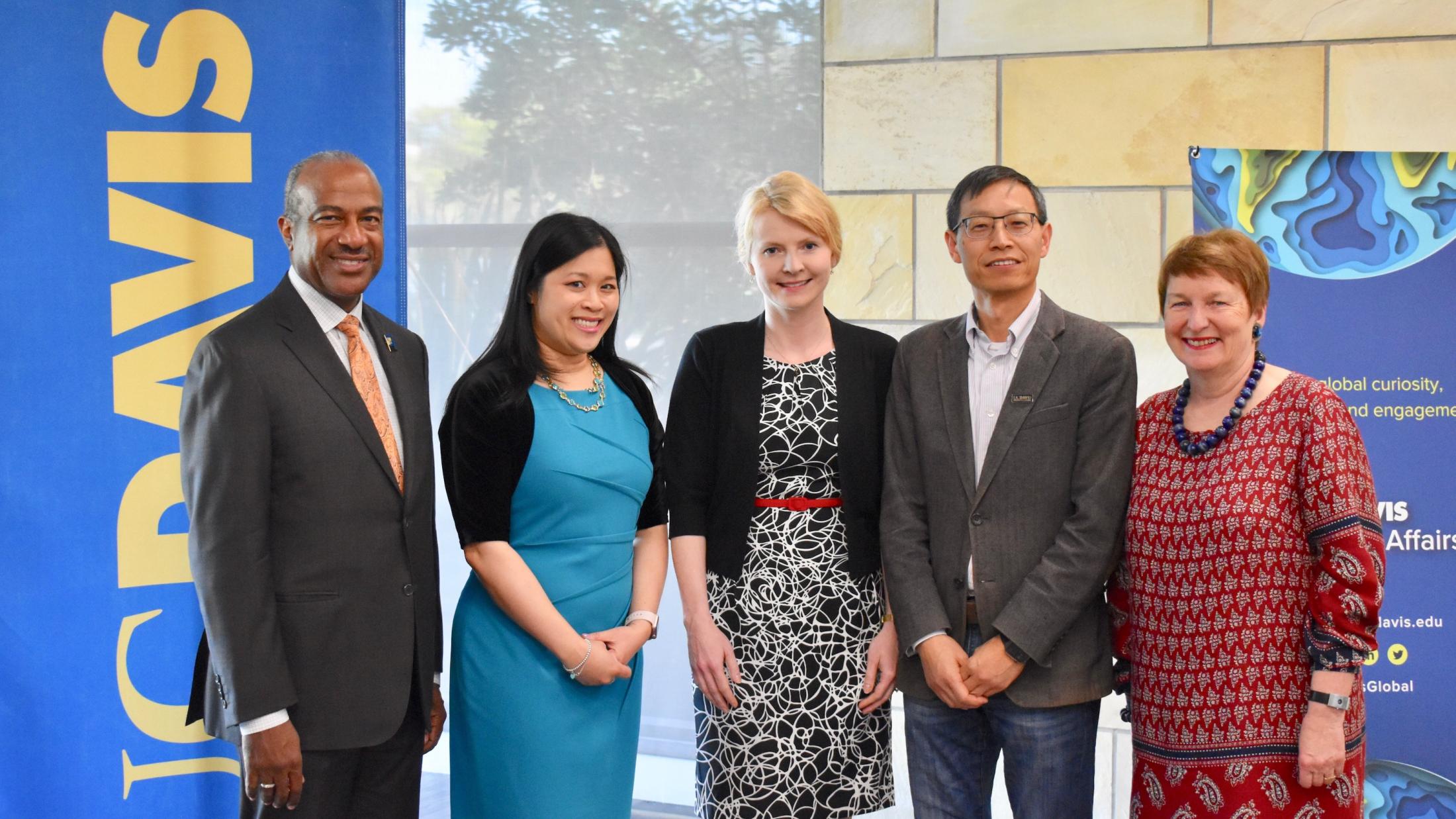 Whitney Cheung
An executive analyst for the associate vice chancellor for interdisciplinary research and strategic initiatives in the Office of Research, Whitney Cheung is well-respected for her passionate and diligent approach to advancing global initiatives on campus and around the world. According to one award nominator, Cheung is "an enthusiastic employee with a tenacity for fostering a global culture on campus." She fosters this culture by representing the Office of Research on the campus Global Education for All Steering Committee and by frequently connecting faculty with the world, including supporting the development and execution of research seed funding programs and planning joint research workshops with partners including University College Dublin and University of Sydney.
Cheung is also a triple Aggie alumna who consistently demonstrates exceptional dedication to UC Davis and to supporting its research in addressing some of the world's most pressing challenges. Her commitment includes supporting the development of research partnerships, programs, and funding opportunities with universities and industry partners, non-profits, and funding agencies—all of which lead to continued collaborations and opportunities for students, faculty, and staff.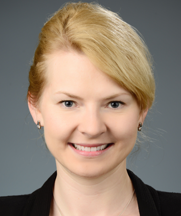 Paulina Zielinska Crook
As director of the Office for Global Programs in the School of Veterinary Medicine, Paulina Zielinska Crook works tirelessly to ensure students have access to global learning experiences—both near and far—while ensuring they have the resources and intercultural skills to tackle global health challenges. In describing Crook, one nominator says, "I have never met an individual who more embodies the spirit of UC Davis nor one more committed to Global Education for All students." 
A skilled teacher and inspiring mentor, Crook has been the advisor for the student-led Knights Landing One Health Clinic since its opening, supporting veterinary students in providing services in this rural California community. She developed global fellowship programs through which graduate and professional students receive funding and training for community projects. She was instrumental in developing One Health field courses for students from varied disciplines. In all of this, she brings her compassion and commitment to diversity, equity, and cultural awareness and is a mentor for future generations of health professionals.
Michael Wilkes
A professor of internal medicine and director of global health sciences in the School of Medicine within UC Davis Health, Michael Wilkes displays creativity and cultural humility in developing interactive global education, building partnerships, and bringing together disciplines to serve communities—as near as Sacramento and Yolo County and as far as Rwanda.
According to one award nominator, Wilkes is a "resource for and an inspiration to colleagues and the community on global engagement." He has served as a visiting professor at universities across three continents and supports even more universities in developing their health science programs. His commitment to making global opportunities more accessible, including through virtual collaboration, has benefited students across the colleges and schools including agricultural and environmental sciences, engineering, letters and science, medicine, nursing, veterinary medicine, and management. Throughout his more than a decade on campus, Wilkes has been a driving force behind student opportunities such as global exchanges, major and certificate programs, and One Health courses, as well as community programs such as healthcare for refugees in Sacramento—all of which bridge disciplinary and geographic boundaries for the global good.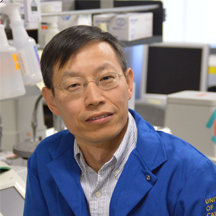 Huaijun Zhou
Huaijun Zhou holds many titles. He is a professor of animal science in the College of Agricultural and Environmental Sciences, he is director of the USAID Feed the Future Innovation Lab for Genomics to Improve Poultry, and he is chair of the immunology graduate group. He was also recently named a Chancellor's Fellow at UC Davis. 
One award nominator describes Zhou's commitment to global research, to colleagues and students, and to exchanging knowledge around the world as "premier at all levels." His cutting-edge research extends the promise of animal genomics to improve food security on a global scale, is the first of its kind to be supported by USAID, and brings together researchers, including graduate students, from Ghana, Tanzania, and the U.S. Another award nominator adds, "there is no ivory tower for this Aggie," as Zhou's approach ensures graduate students engage with communities, farmers, and partners, and enables them to realize the role global research can play in alleviating poverty, improving gender equity, and solving other global challenges.
 
2020 Excellence in Teaching in Study Abroad Awards
These awards recognize the dedication of instructors who design and teach Study Abroad programs and make international experiences accessible to UC Davis students.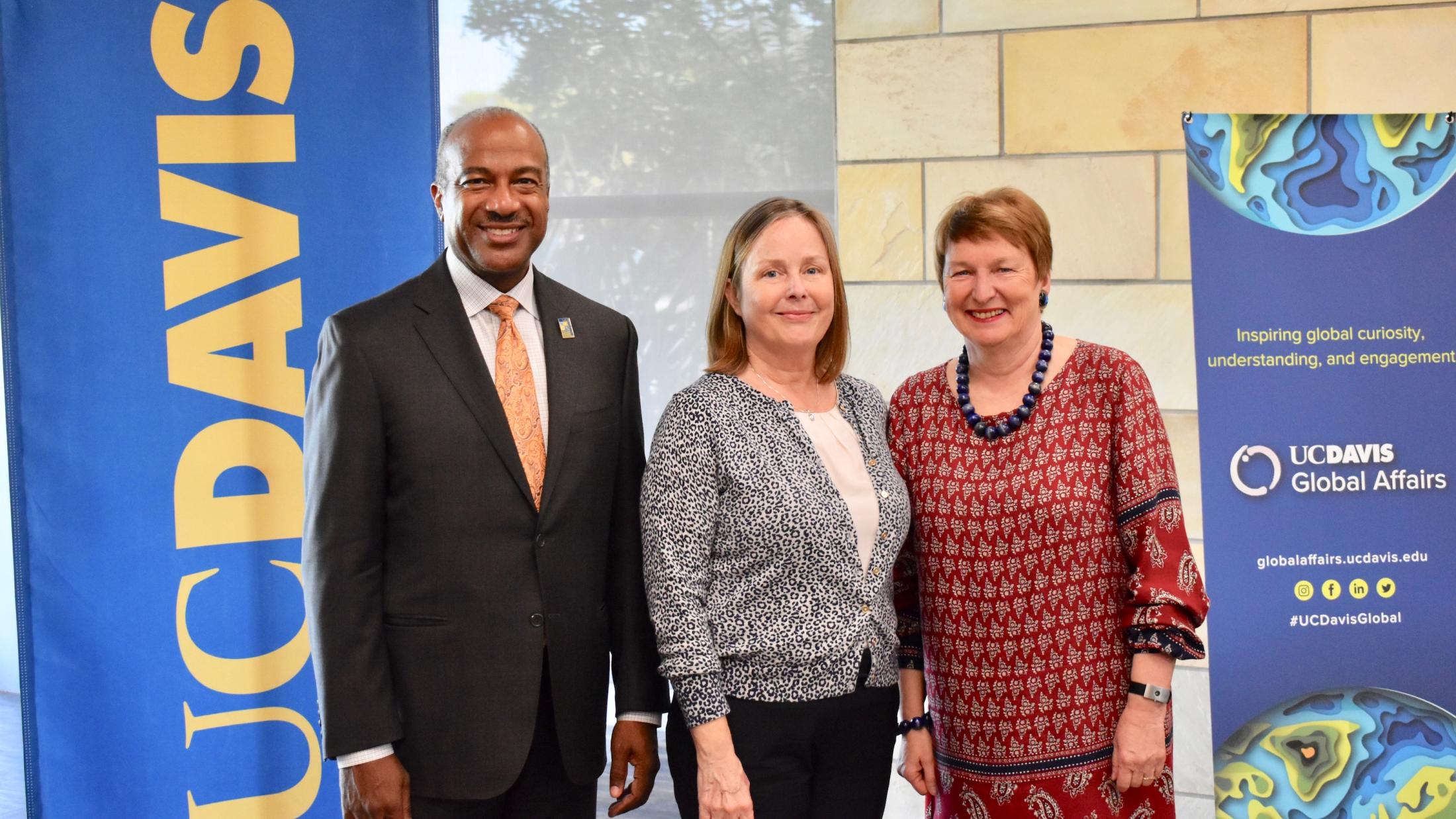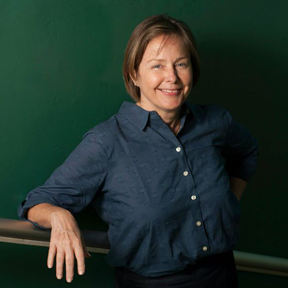 Amy Clarke
A continuing lecturer and founding member of the University Writing Program in the College of Letters and Science, Amy Clarke developed and leads the Portal to Fantasy Study Abroad program in Oxford, England and teaches the University Writing Program's Study Abroad program in Sydney, Australia. One student award nominator recalls the experience of studying abroad with Clarke as being "the most meaningful educational experience I have ever had," and another adds, "I would take this course every month for the rest of my life."

Her courses are known for being rigorous yet welcoming, and even magical. She inspires academic careers and instills confidence in professional goals as she connects students to the places about which they are reading in some of the most famous books of the 20thcentury. She does so by combining the theoretical and the practical, demonstrating that even a 150-year-old text has real-world application and cultivating environments for students to open their minds to new perspectives, both at home and abroad.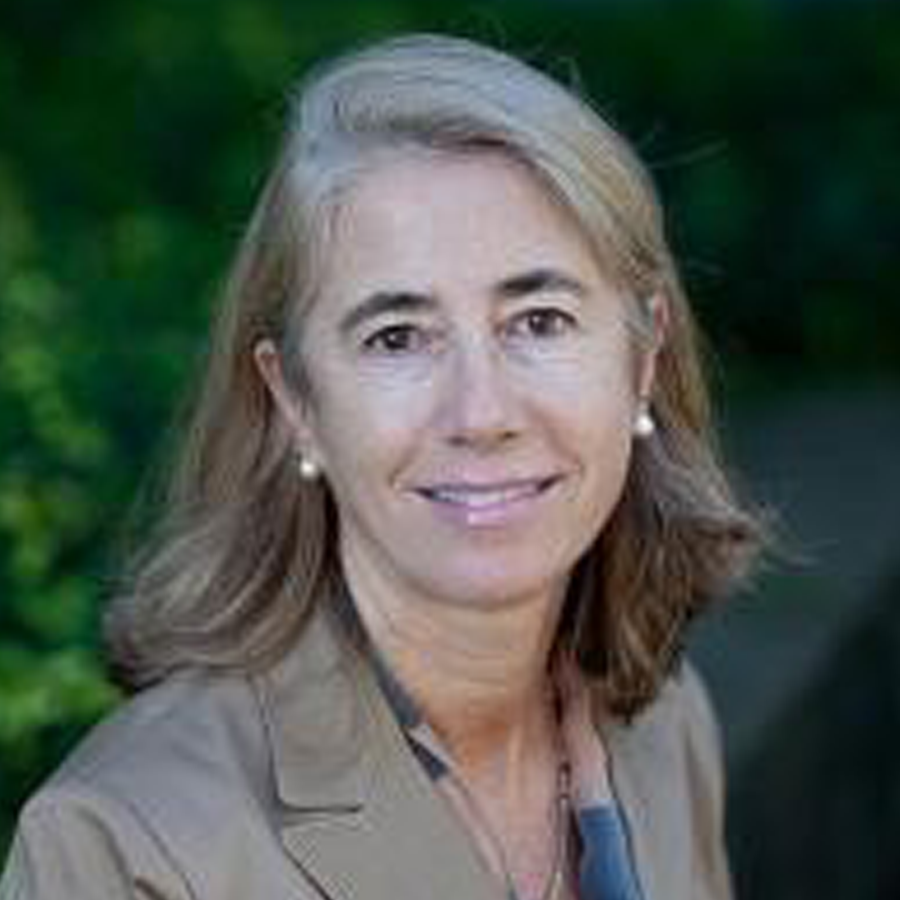 Cristina Mart

í

nez-Carazo
A professor of Spanish in the College of Letters and Science and faculty director of the University of California Education Abroad Program (UCEAP) in Madrid, Spain, Cristina Martínez-Carazo has been teaching abroad—including Spanish Art in Burgos, Spain, and Spanish Language and Culture in Santander and Madrid, Spain—for an impressive 20 years.As one award nominator says, "she stands out as a pioneer who embodies UC Davis' international teaching mission." This is evident in the fact that the programs she developed two decades ago are still popular today and contribute to transformative student experiences across majors.
A steadfast advocate for global learning, Martínez-Carazo knows first-hand the impact of studying abroad having come to UC Davis from Spain for her Ph.D. She draws on this international experience to mentor students. Through UC Davis and UCEAP programs, thousands of students have benefited from her commitment to ensuring they become a part of their new environments abroad and understand their new cultural competencies upon returning to campus.
 
2020 Global Affairs Award and Grant Announcements
The International Connections Reception also provided the opportunity to acknowledge the recipients of funding or support through other signature faculty and staff programs within Global Affairs.
The Global Education for All Steering Committee and inaugural Global Education for All Fellowship were recognized for their efforts in advancing the campus goal to provide 100% of students—undergraduate, graduate, and professional—with global learning experiences. The UC Davis Global Strategic Plan Committee and Global Strategy Advisory Committee were recognized for their comprehensive efforts to shape the directions of global engagement at UC Davis and to create the first campus Global Strategic Plan, respectively.
---
About Global Affairs at UC Davis
Global Affairs brings the world to UC Davis, welcoming more than 10,000 international students, scholars and leaders, and hosting programs that inspire global curiosity, understanding and engagement. Compelled by the valuable outcomes of thinking globally, we make transformative opportunities a reality by supporting the thousands of students and faculty learning and researching globally—and by facilitating collaborations that tackle the world's most pressing challenges through more than 150 global partnerships.
Putting our vision of a UC Davis community that engages, thrives, and leads in this interconnected world into action, Global Affairs is in pursuit of an ambitious goal: Global Education for All.
Primary Category
Tags