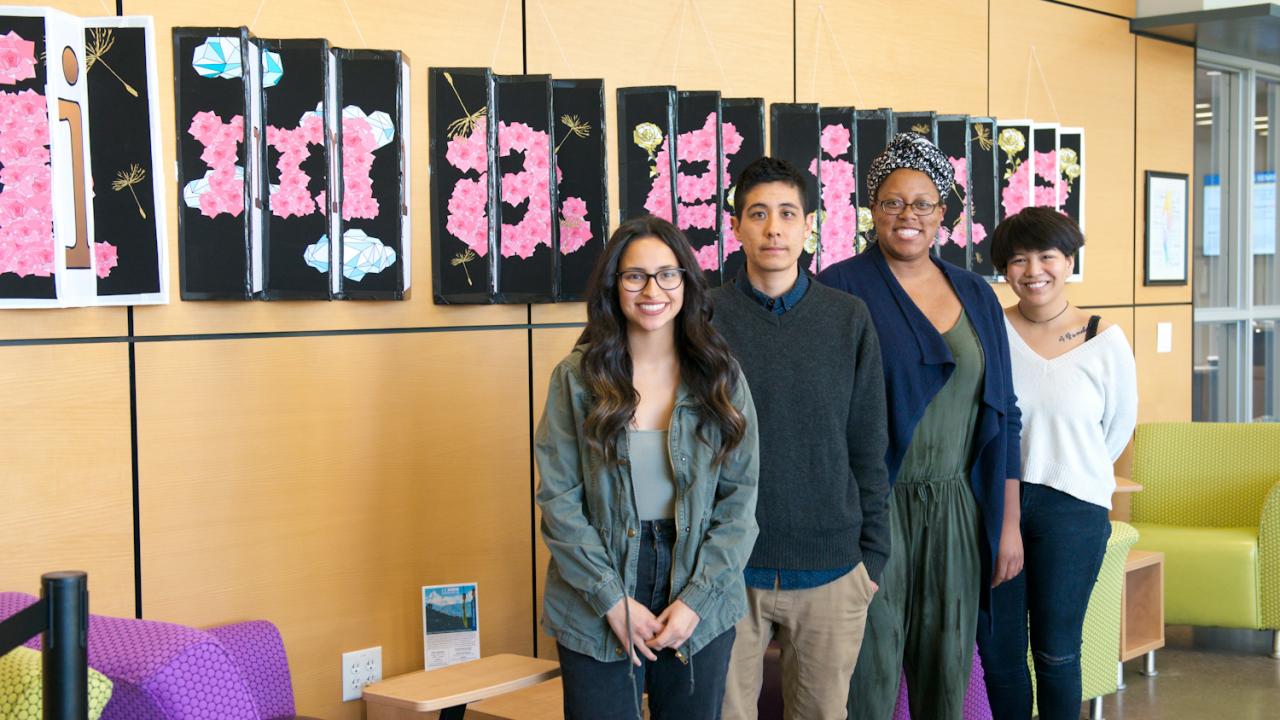 By Nathan Camp, international training and education outreach manager, Global Affairs

"The animated video, three-dimensional collage, short story, watercolor, and sculpture work of four UC Davis students, who were selected by Global Affairs and Imagining America for their creative capacity to re-imagine America in a global context, is on display and open to the public in the lobby of the International Center, located at the edge of campus on California Avenue at Russell Boulevard, through Jan. 31.
The four students — two undergraduate and two graduate, all studying in different programs — were selected among 47 applicants from 35 different academic programs to receive the Global Affairs Creative Documentation Fellowships and be sponsored in attending the Imagining America National Conference held on campus last October."
Read the full blog post at the UC Davis Arts Blog.
Category