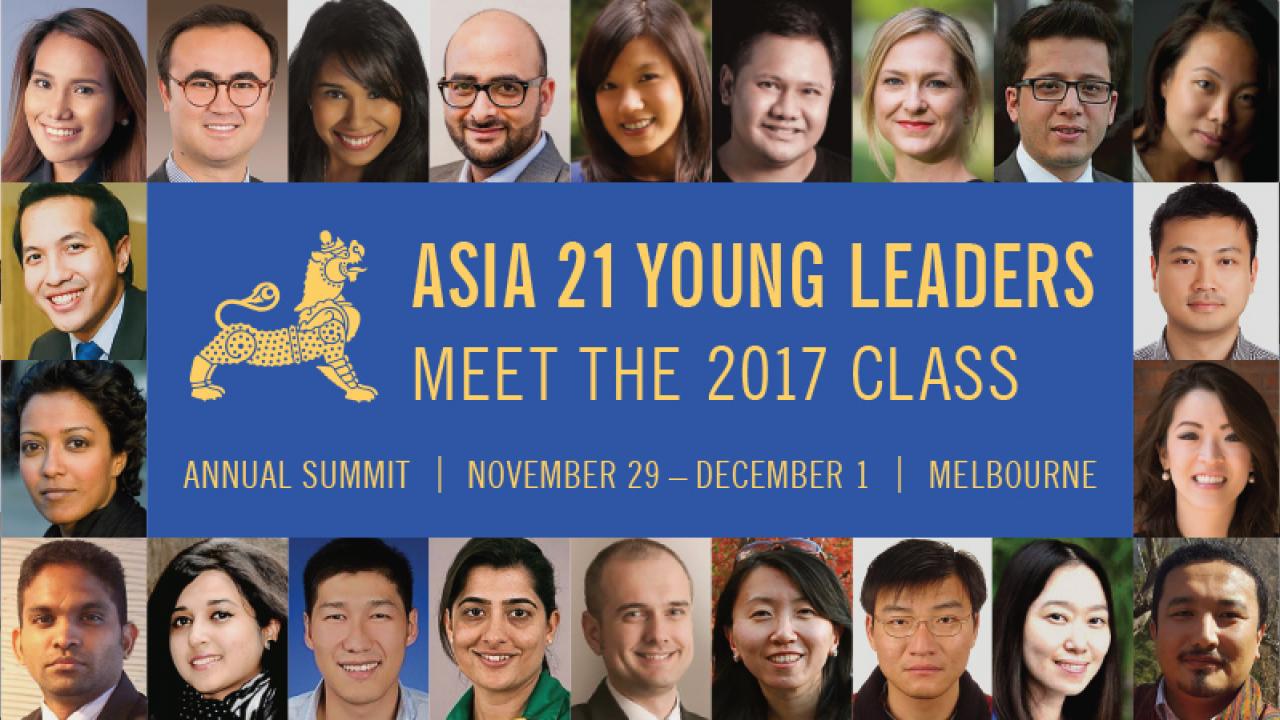 By Asia Society
"Asia Society announced today the members of the 2017 class of Asia 21, the Asia-Pacific's foremost network of young leaders. Thirty remarkable professionals from 21 countries were selected, representing the next generation of leaders in government, business, arts, media, and the nonprofit sector.
Zhao Zhong (China), founder and board director, Green Camel Bell"
(Zhao Zhong was a UC Davis Hubert H. Humphrey Fellow from 2015-16.)
Read the full article at the Asia Society.
Category
Tags