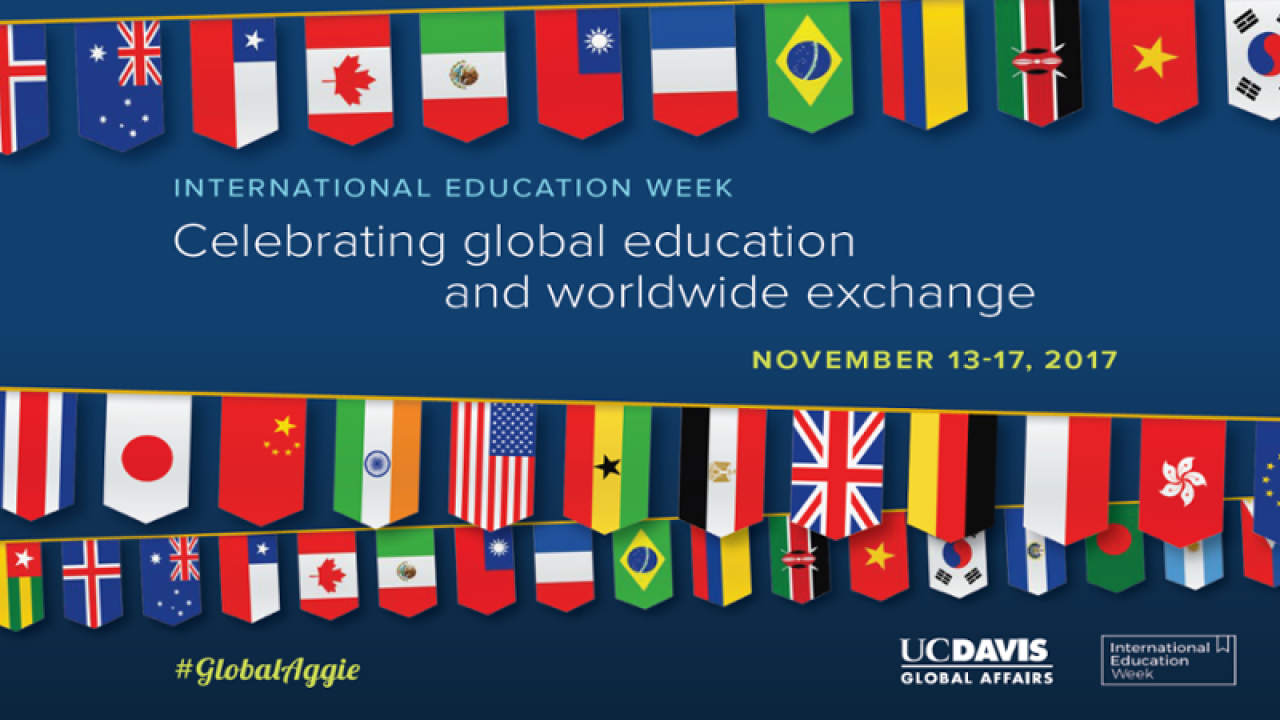 By Marlys Jeane, The California Aggie
"The internationally-focused intentions of UC Davis fall under the responsibility of Global Affairs, which encompasses programs including Study Abroad and Services for International Students and Scholars. This year, Global Affairs hosted its 15th International Education Week. 
"International Education Week provides an excellent opportunity for international students at UC Davis to share about their home countries, experiences and perspectives of being in the United States," said Joanna Regulska, the Vice Provost and Associate Chancellor of Global Affairs and a professor of gender, sexuality and women's studies. "In return, they also get to meet with and hear from other international students and students from California and around the U.S. about their experiences and perspectives."
Read more from The California Aggie.
Category
Tags