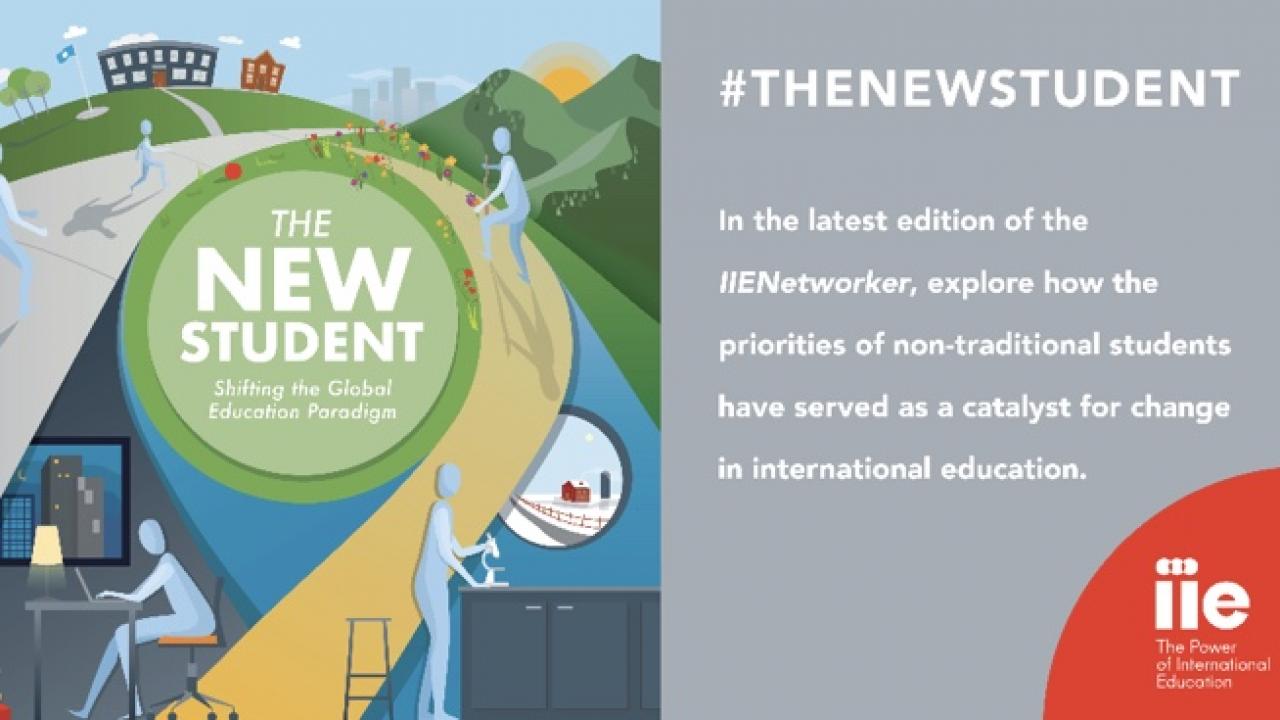 By Joanna Regulska, Vice Provost and Associate Chancellor of Global Affairs, University of California, Davis
"Change is inevitable. We see the world becoming more interconnected and interdependent; we know human and planetary challenges demand global engagement; we see the demographics of students changing; and we understand the increased demand for skills, knowledge, and sensibilities gained through global experiences.
Senior international officers (SIOs) must keep up with these shifts, facilitating access to global learning that prepares each and every one of our students for current and future challenges and opportunities. We must also ensure that we recognize and cultivate the capabilities of our students coming to campus with significant experiences navigating across cultures and systems.
Adapting to Meet Changing Needs
As SIOs we must see internationalization as not just a goal in itself; it's also a way to advance the university mission and student success. This includes shifting away from a focus simply on mobility to adapting our strategies to meet changing experiences, aspirations, and needs of students. Some students have specific careers in mind—others don't. Some students are inspired to transform their communities or are driven by interests outside their major. Other students are balancing academics with work and family responsibilities. Many students have extremely limited financial resources.
At UC Davis, 17% of undergraduates and 23% of graduate and professional students are international students, thousands of domestic students have global ties, and 42% of undergraduates are first generation. Given the diverse capacities and interests of our students and the imperative to prepare them for today's changing world, we are working toward a goal of Global Education for All—aiming to provide meaningful global learning experiences for all 39,152 UC Davis undergraduate, graduate, and professional students.
To achieve this, global learning opportunities must be flexible to meet changing needs, while tapping technology and our campus' cultural wealth. They must also cultivate abilities that will help students collaborate with a diversity of people to take on complex challenges—equitably and sustainably—such as critical thinking, cultural humility, and adaptability.
Our emerging efforts have included students participating in the Millennium Fellowship, initiating a Campus Global Theme program inspired by the UN Sustainable Development Goals. We actively involve students with the Hubert H. Humphrey Fellowship Program and Mandela Washington Fellowship, and created a global living and learning community for first-year students. We support and promote existing opportunities; for example, global health programs in our backyard at student-supported clinics. These types of experiences do not have fees and offer valuable leadership, experiential, and intercultural learning opportunities for domestic and international students on or near campus.
Providing a "One Stop Shop"
Another way we are championing the campus vision of Global Education for All is by building on our Study Abroad infrastructure to launch a Global Learning Hub. This hub is envisioned as a "one stop shop" for finding opportunities that support global learning on campus and in communities around the world.
A robust web presence and physical location bring together existing and new programs to help remove barriers for students, whether they be related to finding the right opportunity across various websites or offices, travel capabilities, curricular or extra-curricular demands, financial limitations, or any number of factors."
Read the full story in the Fall 2019 edition of the IIE Networker.
Category
Tags