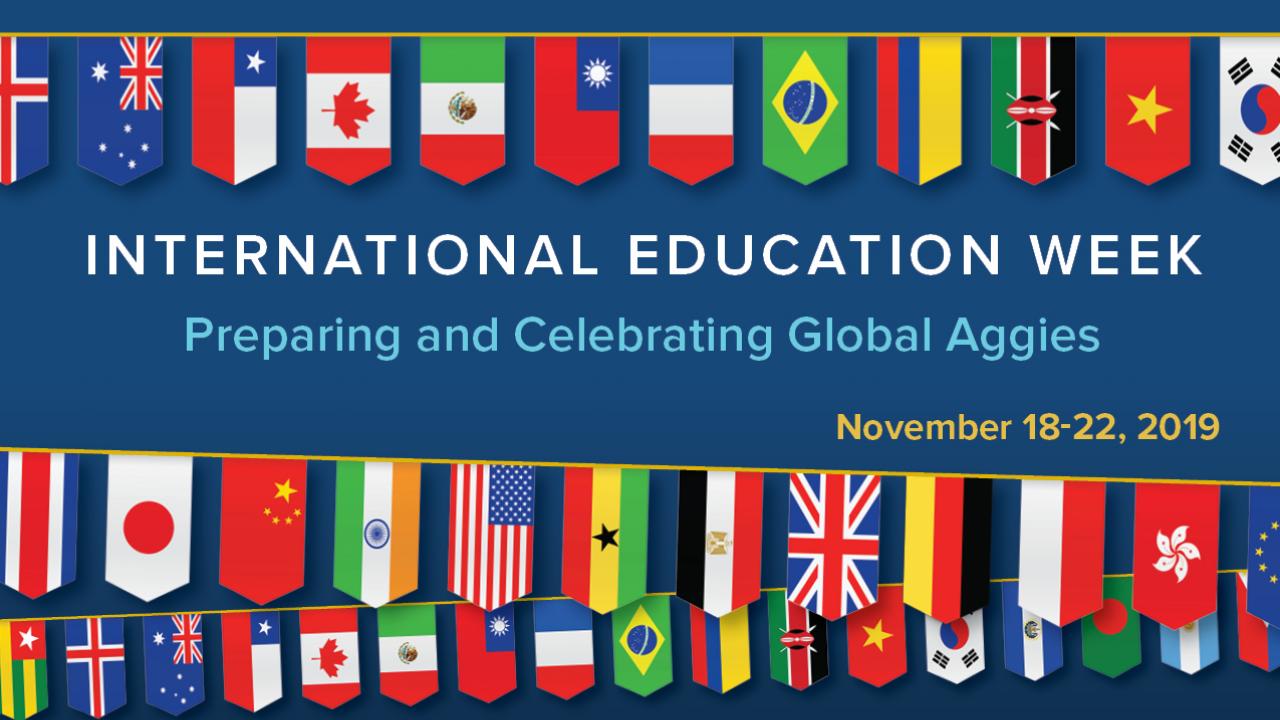 U.S. Department of State and Department of Education initiative comes to campus
By Aarya Gupta, The California Aggie
"UC Davis is celebrating International Education Week from Nov. 18 to Nov. 22, 2019 — a nationally recognized event resulting from a joint initiative between the U.S. Department of State and the U.S. Department of Education. This week is a result of "efforts to promote programs that prepare Americans for a global environment and attract future leaders from abroad to study, learn and exchange experiences," according to the International Education Week website.
"What we're trying to focus on is this concept of 'Global Aggie,'" said Robb Davis, the director of intercultural programs through the Global Learning Hub and Global Affairs. "[Global Aggies are] UC Davis students, in particular grad and undergrad, but also scholars and faculty, who are engaging critical global issues. We want to celebrate what they are doing."
Davis also defined International Education Week to be a process of "demystifying what global challenges are and what it means to be globally engaged." 
In particular, International Education Week at UC Davis reaffirms the importance of the 17 United Nations Sustainable Development Goals. 
"One of the things we want to do here in the Global Learning Hub is demonstrate to students and really everybody on campus, the way that UC Davis is engaging [with the goals], here in the U.S. and all over the world," Davis said. "It's really raising the profile of what students are doing."
Global Affairs and UC Davis are in collaboration to spearhead an array of events and activities, connecting national endeavors to campus."
Read the full piece at The California Aggie.
Category
Tags