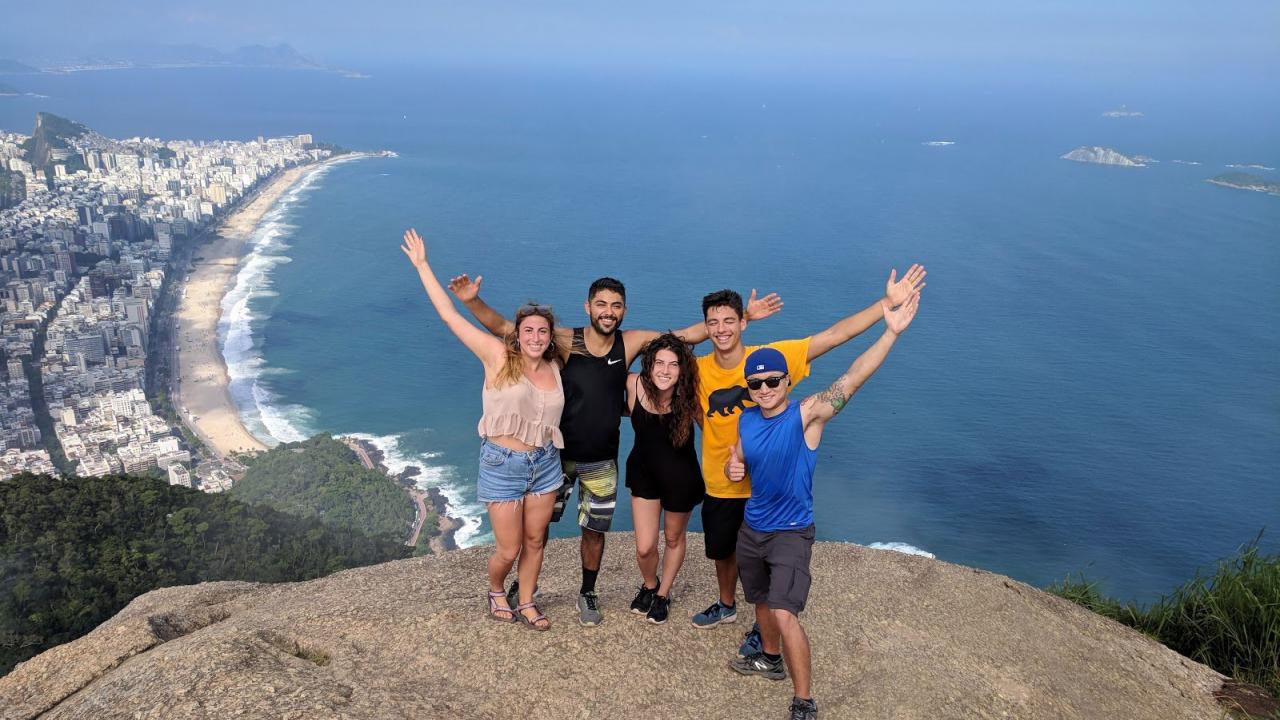 By Ricardo Martinez, philosophy and political science major with minor in Latin American & Hemispheric Affairs, UC Davis
"For first-generation college students, life abroad can be quite shocking, beyond the fact studying abroad itself is an eye-opening experience. As students whose parents did not attend college, sometimes we know little to nothing about what studying abroad means. For example, when I arrived at UC Davis I didn't know about studying abroad, much less that I could do it for a year with financial assistance readily available. Many other first-generation students find themselves in the same shoes.
Brazil is the biggest country in Latin America where Portuguese, not English or Spanish, is spoken. When I first arrived, I was ecstatic about living in a foreign country and learning a new language. I still am today because I keep meeting new folks and improving my language skills. Yet, I quickly learned that things were not going to be easy. I would need to adjust differently than some of my peers. In particular, from Europeans and Brazilian students who have traveled extensively for either personal or educational purposes.
If you are a student of color, some people, including peers from Europe and locals in Brazil, will question whether you are an American simply because you are not white. They associate whiteness with being American. Nonetheless, they will open their arms to you as a foreigner from the United States.
Embrace Being a First Time Learner
One of the first realities that arose was the extreme level of inequality that exists where I now lived and studied. Rio de Janeiro is a rich city and, at the Pontifical Catholic University of Rio de Janeiro, many students have traveled the world. On the other hand, the city is also filled with a diverse working-class of Brazilians with little to no education, enveloped in poverty, and whose day-to-day life mirrors that of working Americans in communities of color. Where do I fit in as a first-generation student whose neither wealthy nor impoverished?
The key for first-generation students is to accept the circumstance as we have done in the past at home, and not be boxed into a corner in a once-in-a-lifetime experience while at the same time making strategic decisions.
'We have to take advantage of being in another country, not as wealthy or non-first-generation students, but as first-time learners willing to accept challenges as well as mistakes. In other words, embrace your first-generation self in a pool of peers who may have a lot more experience and financial support.'"
Read the full story in the Californian Abroad.
Category
Tags