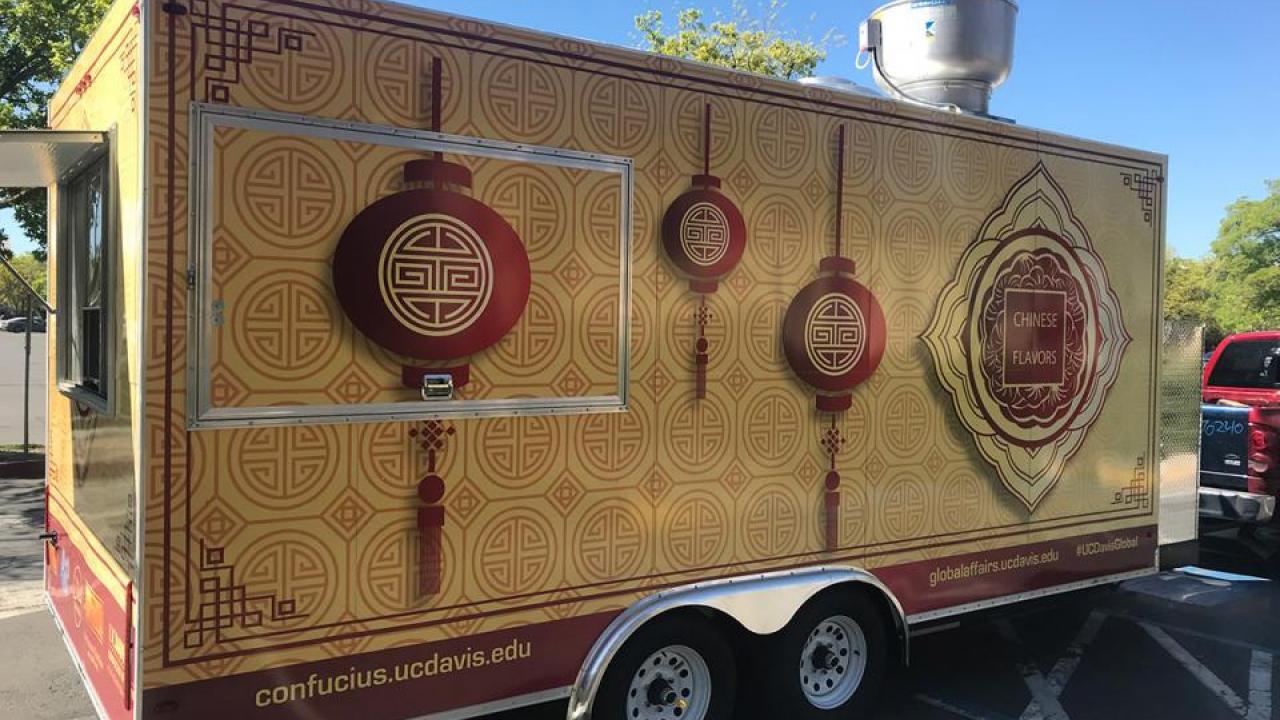 By Dateline Staff, Strategic Communications
"CHINESE FLAVORS — That's the name of the campus's first food truck focusing on Chinese cuisine — a truck that will have its grand opening from 4 to 5 p.m. Thursday, April 12, at the International Center. Chancellor Gary S. May will be among the speakers.
The truck sprang from an idea from Global Affairs and one of its units, the Confucius Institute. They worked with Student Housing and Dining Services and campus food truck operator Live and Love Halal to make the truck a reality, and a portion of the proceeds will support Global Affairs. The menu was developed with the help of Hong Kong-based food company Lee Kum Kee, a sponsor whose sauces are being used in the Chinese Flavors dishes."
Read the full brief at UC Davis News.
Category
Tags