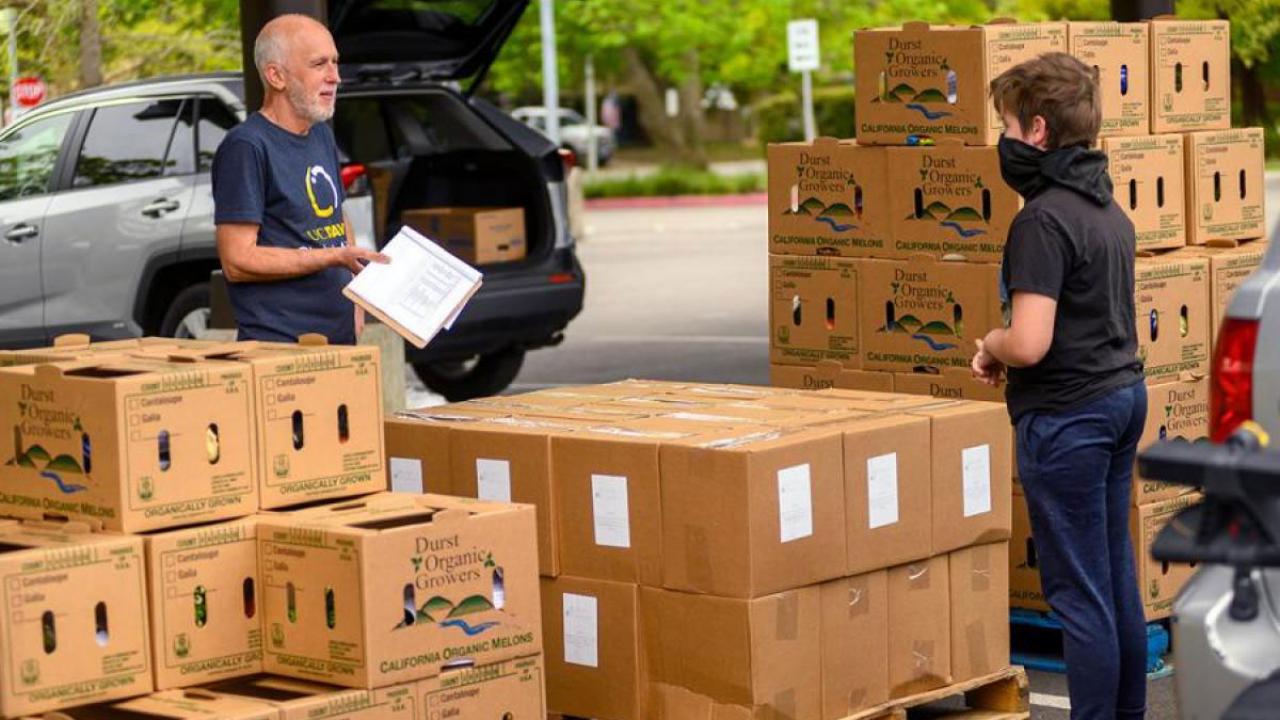 By Nicole Freeling, University of California 
"As the world continues to confront the global pandemic, the University of California community has stepped up like never before, drawing on the spirit of ingenuity and service that defines us.
From hospitals and labs to neighborhoods across California, UC staff, faculty, alumni and students are putting their creativity and compassion to work to help their neighbors and save lives. Here are a few of their inspiring stories...
Seniors and residents with medical conditions who rely on the Yolo County food bank now have a way to get their food safely, courtesy of a special delivery service developed by UC Davis volunteers.
The program was started by UC Davis staff member Robb Davis, who has taken a leave from his post as Global Affairs intercultural programs director to coordinate the food bank's coronavirus response.
He's enlisted a team of volunteers including many UC Davis students, who are serving nearly 2,000 households by bringing food and other essential supplies straight to their door. The Global Affairs students even set up a program to coordinate delivery routes and drivers based on GIS training they received on a recent study abroad program in Bhutan."
Read the full story at the University of California's website. 
Category
Tags