UC Davis Students Put Engineering and Professional Skills Into Global Practice
University Writing Program Engineering Writing Course Offers Hands-On Global Collaborations
In the remote learning environment, students in a UC Davis University Writing Program engineering writing class have a new way to engage in global collaborations. Ten small-scope, high-impact projects offered by companies based in Austria, Germany, Ireland, Mexico, and Spain are giving undergraduate engineering students in UWP102E the opportunity to put professional writing and communication skills into practice.
This fall, 50 UWP102E students selected from outreach projects such as:
Supporting a drone-based reforestation initiative for environmentally distressed range land.

Investigating options for monitoring occupancy rate of open seating and lounge space onboard high-speed commuter trains.

Determining an algorithm to automate the design process for custom wiper blade systems for windshields specialty applications like Formula 1 race cars.

Developing a secure messenger service/app using open-source software as an alternative to public-domain options, such as iMessage, WhatsApp, and WeChat.
Jennifer Lainez, an aerospace science and engineering major in the College of Engineering, is working with Reforestamos, a nonprofit consortium in Ciudad de México, México that is interested in using automation, rather than manual work crews, to reseed land damaged by drought, fire, disease, or over-logging. 
"Working with a global industry partner not only further propels me towards a direction where I can establish and build connections within my field of interest, but also highlights and emphasizes some of the key aspects of what it means to be a better engineer," said Lainez.
"I am beyond excited to be working alongside industry partners whose values and goals align with mine. Being a Latina woman and working with Reforestamos has definitely created an enriching experience as these are individuals who share the same culture as me," she added.
Over the course of the six-week projects, students meet regularly with global project leads via Zoom, write a series of status reports and present a final report and slide deck to their industry partners. Partners are looking to students to bring innovative, actionable solutions, some of which may ultimately be implemented. 
Library Research is Key
A critical part of the project calls upon the students to hunt for relevant resources and benchmarks within University of California's vast library holdings. Working on a short timeline, students must come up-to-speed quickly on the current research and technologies related to their projects.
Melinda Livas, student services librarian and STEM specialist in the UC Davis Library, gave a guest lecture introducing students to specialized databases and search engines including Compendex, IEEE Xplore, and Business Insights: Global. These tools give students full-copy access to materials such as conference proceedings, preprints, and journal articles that aren't readily available on Google and this is a selling point to industry partners. Livas did initial research on each project and is offering follow-on support though individual appointments.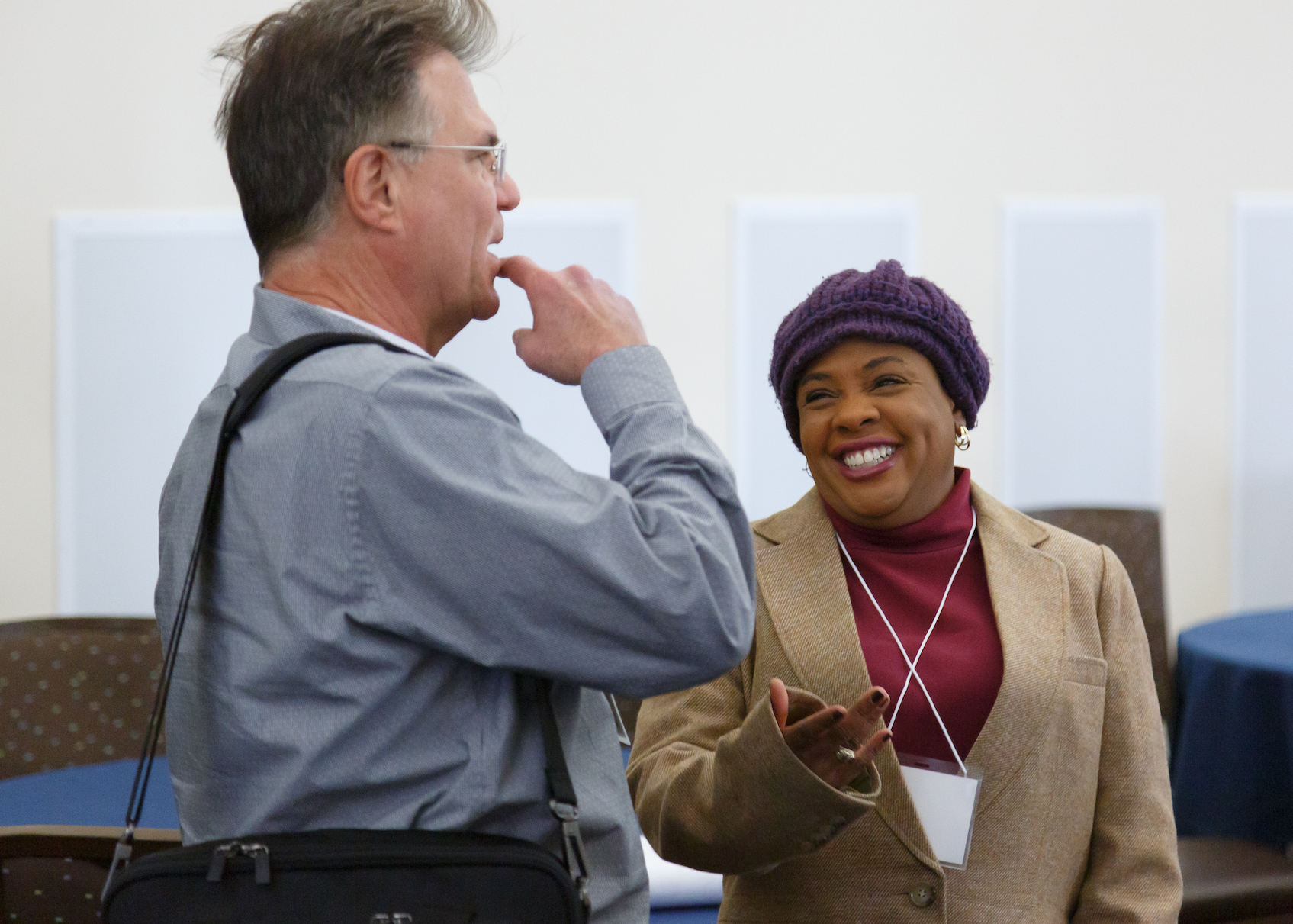 Global University-Industry Collaborations
The project was created by Brad Henderson, University Writing Program continuing lecturer and STEM writing specialist, in collaboration with Telanto, an Academic Business Network and a technology platform that fosters collaboration between universities and industry.
"The projects require students to apply a mix of core engineering and professionalism skills—problem solving, system thinking, team work, project management, business savvy, cultural awareness, globality, and of course, advanced elements of oral and written communication," said Henderson.
Henderson, a veteran STEM writing instructor, is also an engineer with industry experience. His approach to teaching engineering writing builds on his knowledge of technical industry.
"Doing engineering and engineering writing are inextricably linked," Henderson said. "Students need to know how to communicate clearly and concisely. You can learn that in any writing class, but learning about discipline-specific documents and communication style is best done in a discipline-specific context."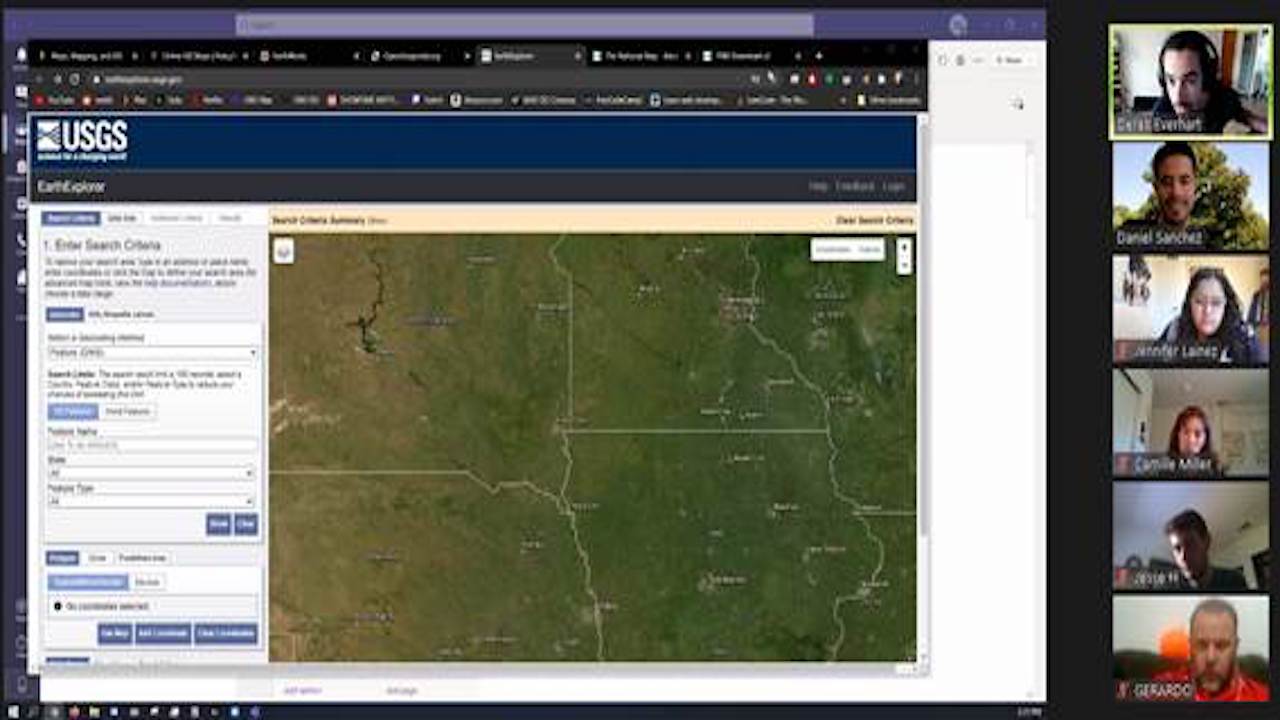 In the past, Henderson has innovated simulations—for instance, having students design and write about a manufacturing line that builds Lego cars, or develop and write about optimal components for a sustainable, off-grid homestead.
"While such projects are relevant, fun, and realistic, they are not real. The Telanto partnership takes engineering writing instruction to the next level, providing real-world experiences," said Henderson.
Based in Spain, the company recruits partners who want to pair with student researchers for a win-win. They provide the challenge projects, and students may come up with actionable solutions.
"Through Telanto, we've been able to offer a selection of fascinating projects that will make this class more meaningful and valuable for students," Henderson said.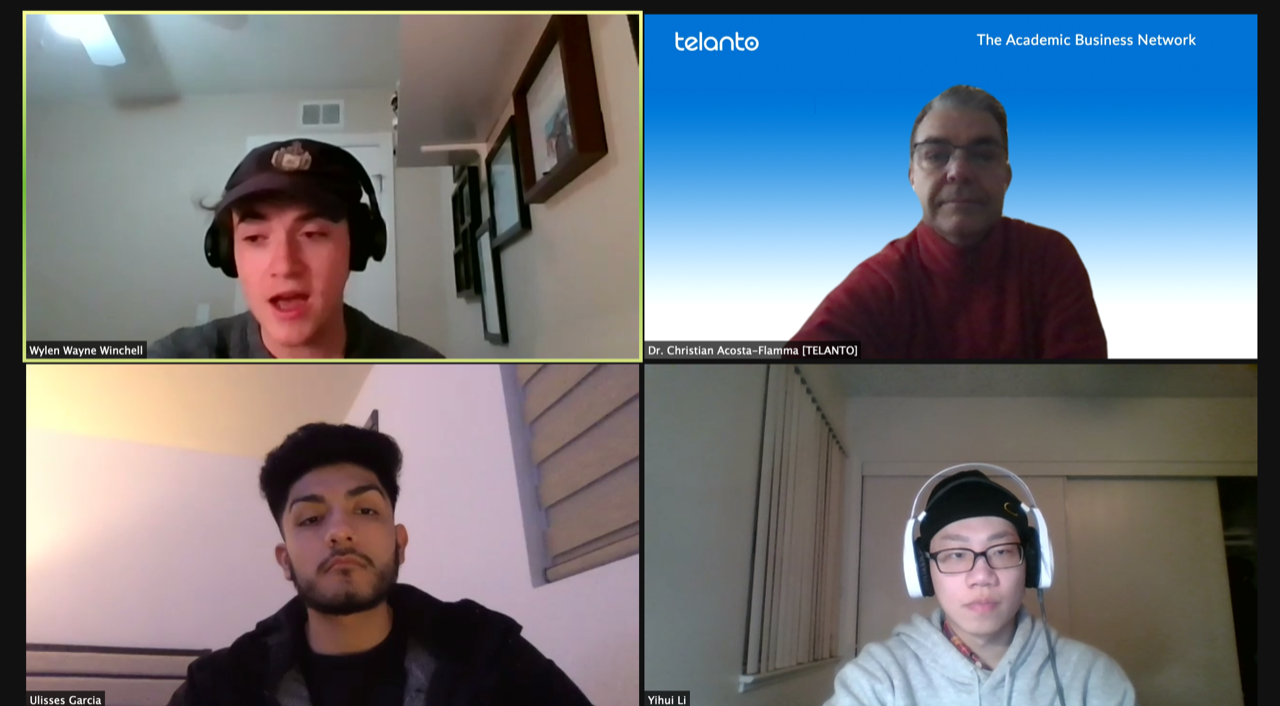 "Not only do students receive training and practice writing essential workplace documents, they also gain practical experience meeting face-to-face with engineers at companies around the world. There is accountability beyond the classroom for students to identify project steps and deliverables, move a project along very swiftly, and report and get direct feedback," he added.
"Having the opportunity to work with a global industry is very intimidating at first, but it has offered me the ability to create connections that can further enhance my engineering career. It has also planted the seed of encouragement to apply to internships and not be intimidated," said Lainez.
Henderson envisions ongoing collaborations in his engineering and business writing classes. Next quarter, he plans to incorporate Telanto's Sustainability Challenge. Such student-centered, global engagements embody UC Davis's aim to provide a Global Education for All students, offering new opportunities for global learning and breaking away from the expected, especially in the current remote education environment.
"At UC Davis, we know that global learning experiences are critical for preparing students to thrive in this interconnected world, and we know collaborations across our campus offer such invaluable opportunities for our students to engage globally," said Joanna Regulska, vice provost and dean of Global Affairs.
"This course is an excellent example of one of the exciting ways in which global learning can take place. Especially during the current circumstances, these types of campus collaborations and course experiences produce mutually-beneficial global outcomes," said Regulska.
---
About Global Affairs at UC Davis
Global Affairs brings the world to UC Davis, welcoming more than 10,000 international students, scholars and leaders, and hosting programs that inspire global curiosity, understanding and engagement. Compelled by the valuable outcomes of thinking globally, we make transformative opportunities a reality by supporting the thousands of students and faculty learning and researching internationally—and by facilitating collaborations that tackle the world's most pressing challenges through more than 150 global partnerships.
Putting our vision of a UC Davis community that engages, thrives, and leads in this interconnected world into action, Global Affairs is in pursuit of an ambitious goal: Global Education for All.
Primary Category
Tags